Our bi-fold doors offer exceptional beauty that will make a stunning addition to any Braintree or Essex property. Reaching new levels of popularity, Liniar bi-fold doors are innovative in design and flexible in their specifications.
A highly versatile product, our bi-folding doors come in a range of opening configurations so you can find the perfect one that's right for your home. From a 2 pane to a 7 pane configuration there's something for everyone. A superb way of opening up your home to create an open plan living space, our bi-fold doors can be installed as an interior or exterior door.
Features & Benefits
1. Flexible Configuration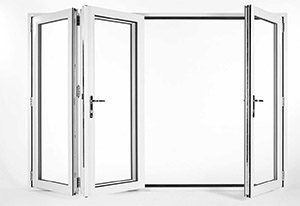 With 2 to 7 panel configurations available, you can tailor your bi-fold door to suit your home.
2. Unified Components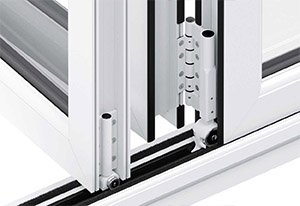 Patented Liniar hardware works beautifully with the Liniar energy efficient profile.
3. Concealed Hardware
In-board mounted stainless steel track conceals hardware, for a clean and crisp finish.
4. Open Up Your Space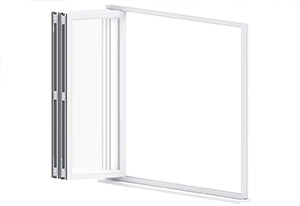 Slim outer frames ensure up to 90% of the aperture remains unobstructed when opened fully.
5. Aluminium Alternative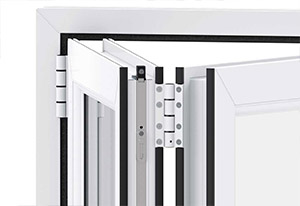 Our UPVC bi-fold doors are robust and strong and can compete with the more expensive aluminium options.
6. Ultra-Low Threshold
Available with an aluminium 24mm low threshold and optional wheelchair access ramp.

Liniar Bi-Folding Doors Colours
Why Choose Bi-Fold?
There are numerous reasons as to why you should choose bi-fold doors from Bluemanor Windows. Not only is lightness and attractiveness excellent reasons but they are also a great option for modernising any home. With their contemporary design and manufactured from the very latest technology they make a superb addition to both period and new build homes that stand tall throughout Essex.
With energy efficiency being of utmost importance these days, it is also a valuable benefit that our bi-fold doors are thermally efficient, keeping your home just as warm as if a brick wall was in place.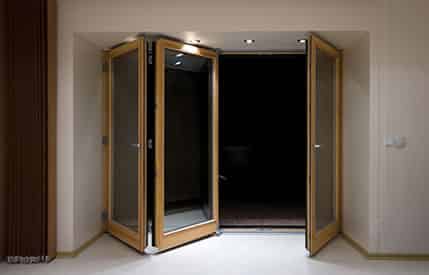 A Lifestyle Choice
Committing to a larger home improvement can be a daunting experience, but you definitely do not have to worry, as our bi-fold doors are a product you can enjoy for many years without having to worry. They're incredibly low maintenance so you never have to paint them - which is perfect for a busy lifestyle.
To add even more value to the benefits of the bi-fold, the added panels in this type of door make it a more practical option, as they can fold in on themselves to mere inches so they won't obstruct your view or space. If you are looking to open up your home to more light, depth and space then bi-folding doors are an ideal option.