Meet
Bluemanor Windows
Bluemanor Windows are Essex's leading home improvement specialist, based in the heart of Braintree. Discover what separates us from our competitors and start your home improvement journey today.
Arrange your Free & No Obligation
Quotation Today
Book your Free & No Obligation Quotation with one of our expert team today, alternatively book a visit to our beautiful showroom to discuss your project and see our products in further detail.
Why Choose Bluemanor?
Local & Family Run
Bluemanor have been providing home improvements throughout Essex, Suffolk and Herts for over 20 Years. Founded by husband and wife Steve and Sharon Clark and now managed by their daughter Ruby, Bluemanor are truly family run.
Experts in Home Improvements
Whether its double glazing, conservatories, extensions, roofline or cladding – Bluemanor has an expert on hand to guide you through each and every aspect of improving your home.
Highly Accredited
Bluemanor boast an array of accreditations and work incredibly hard to retain them; giving our customers peace of mind that they can rely on us throughout their home improvement journey and beyond.
Zero Pressure
We are incredibly proud to have an honest and zero pressure approach to home improvements. Our team will give you honest and expert advice and the very best price first time, every time.
Unrivalled Quality
With a zero-compromise policy when it comes to quality and security, Bluemanor Windows Ltd offer only the very best products at competitive prices.
Beautiful Showroom
We were lucky enough to fully refurbish our showroom in 2020, allowing our expert team to demonstrate our entire product range to our valued customers, allowing you to feel, touch and see before you buy.
Dedicated Aftersales
Our job isn't over on completion of your installation. Every customer receives a 10-Year insurance backed guarantee meaning you can contact our dedicated aftersales team if something goes wrong.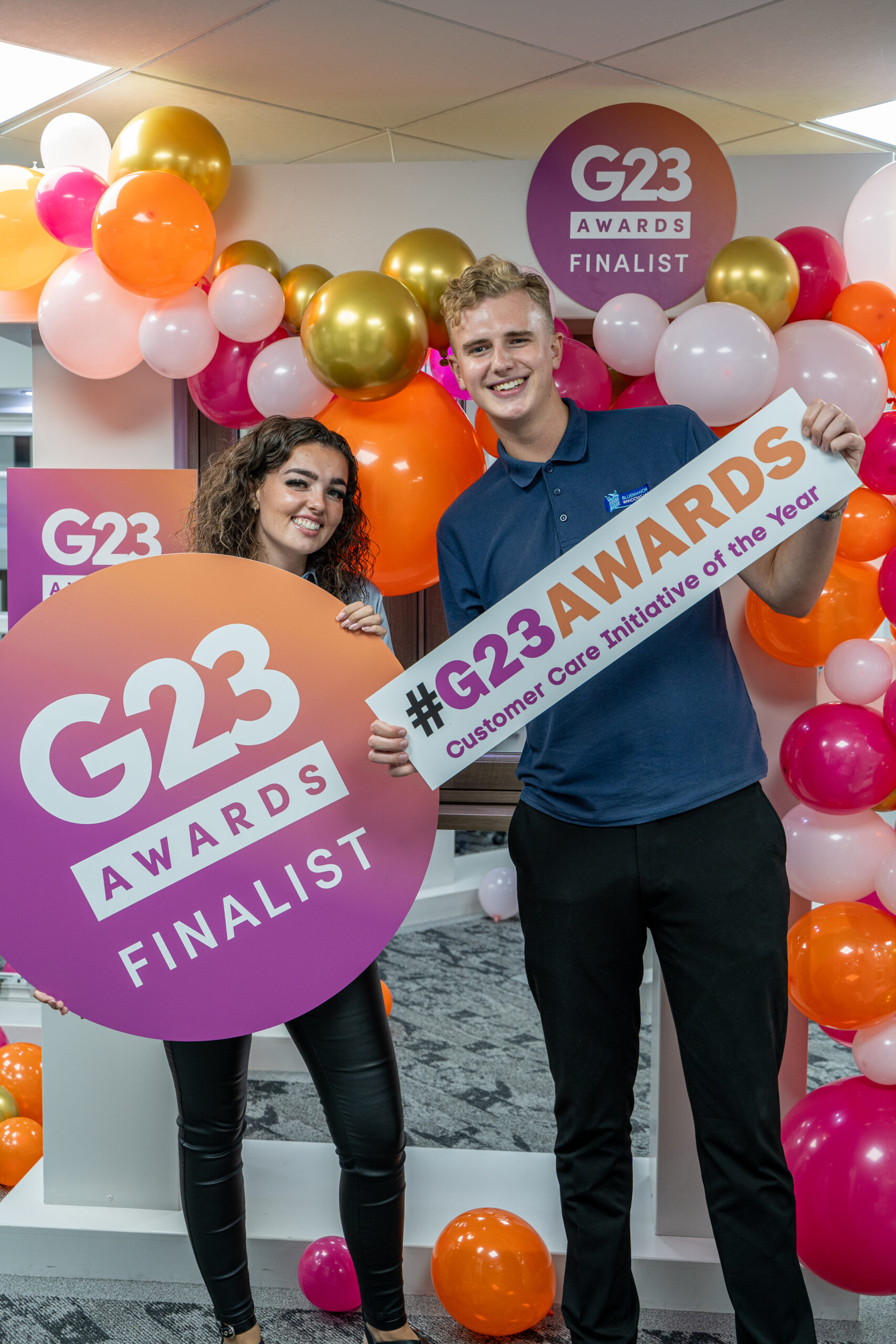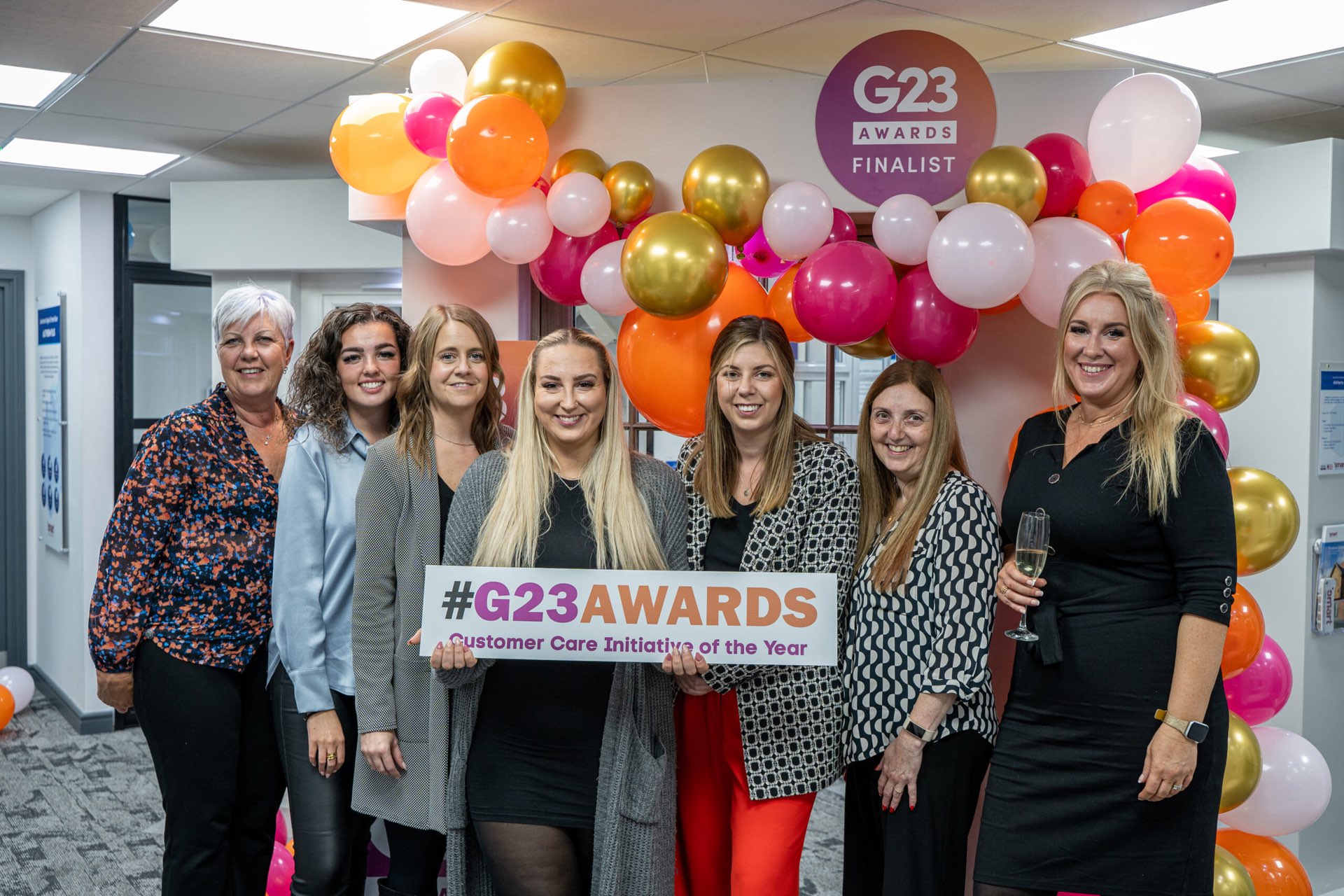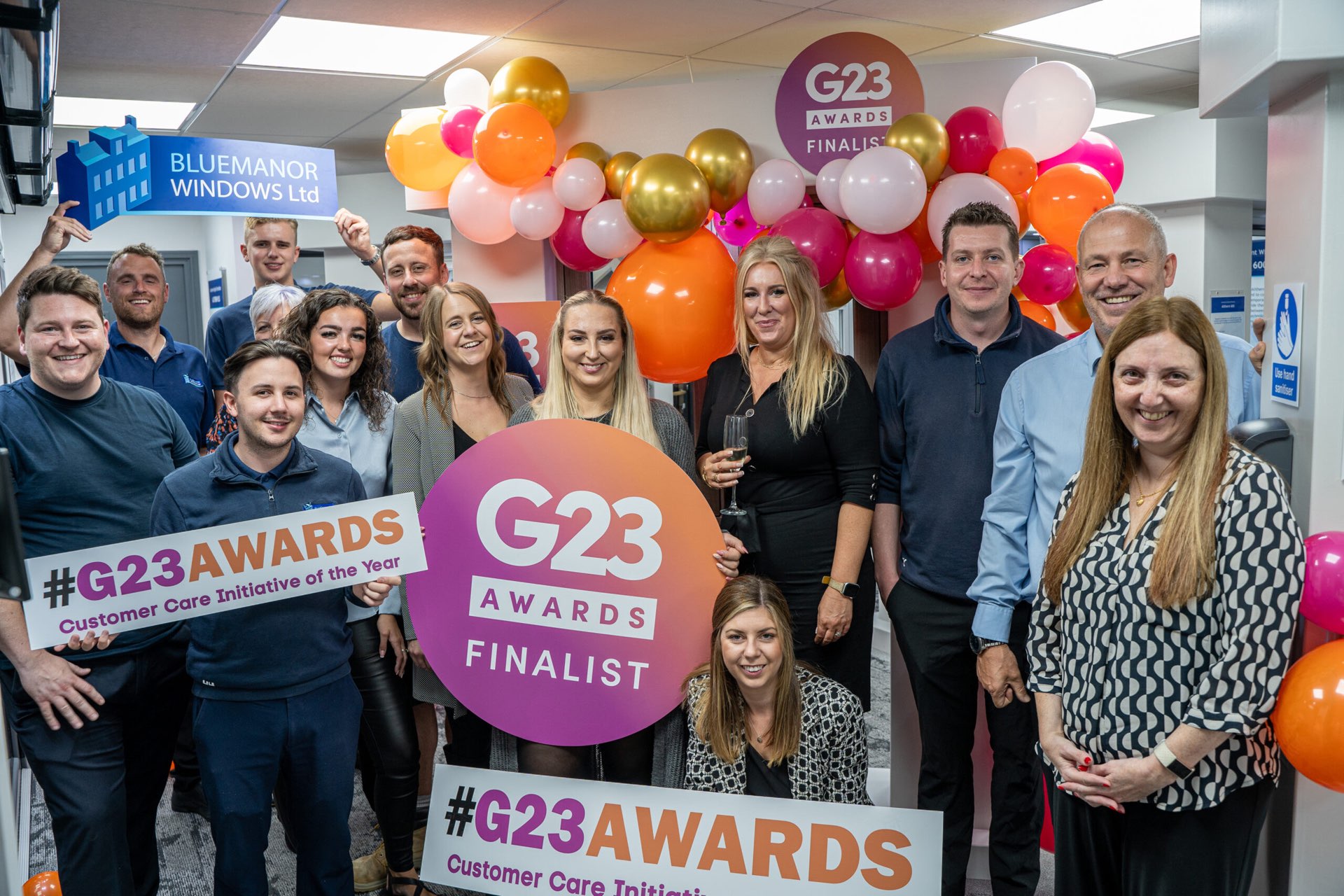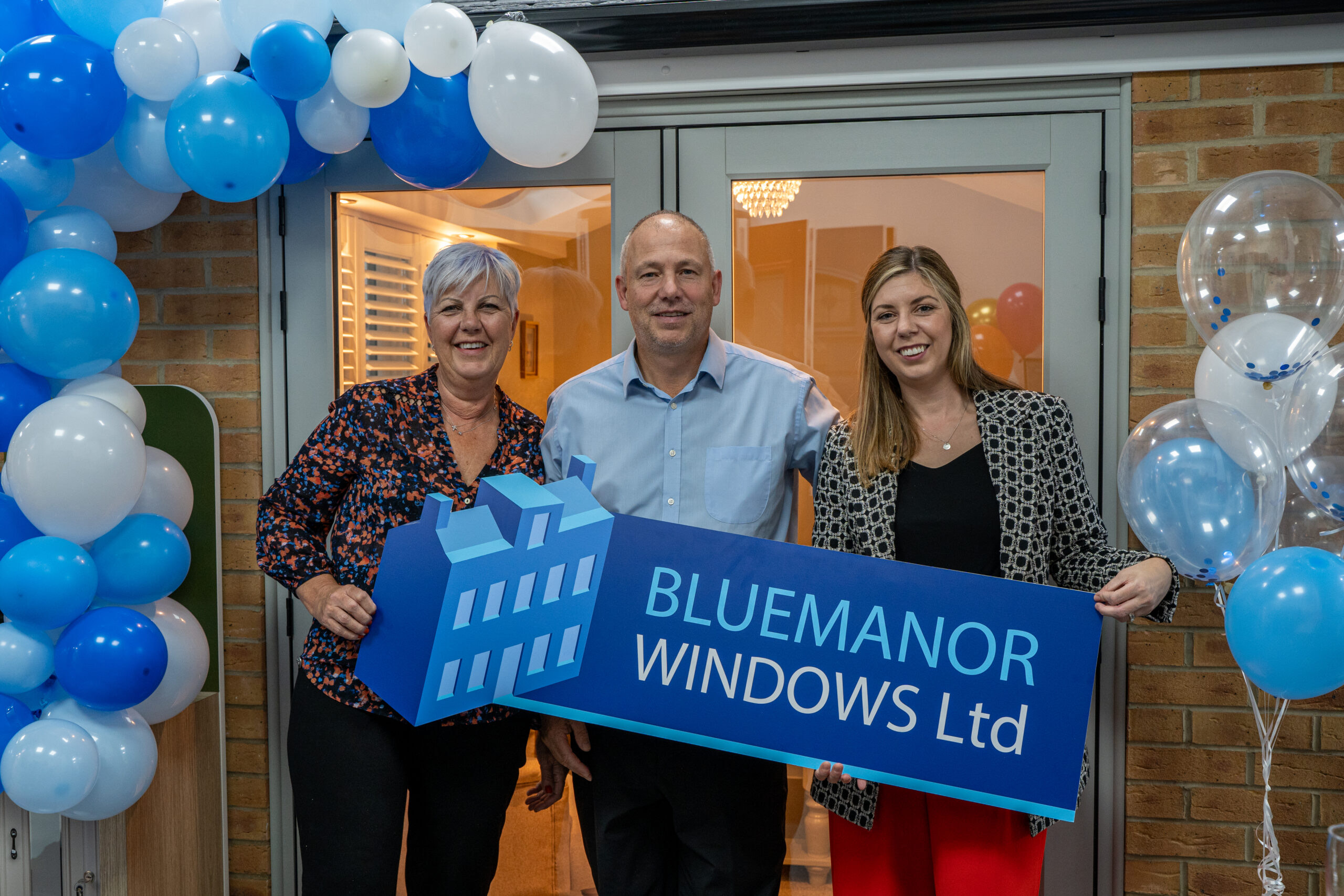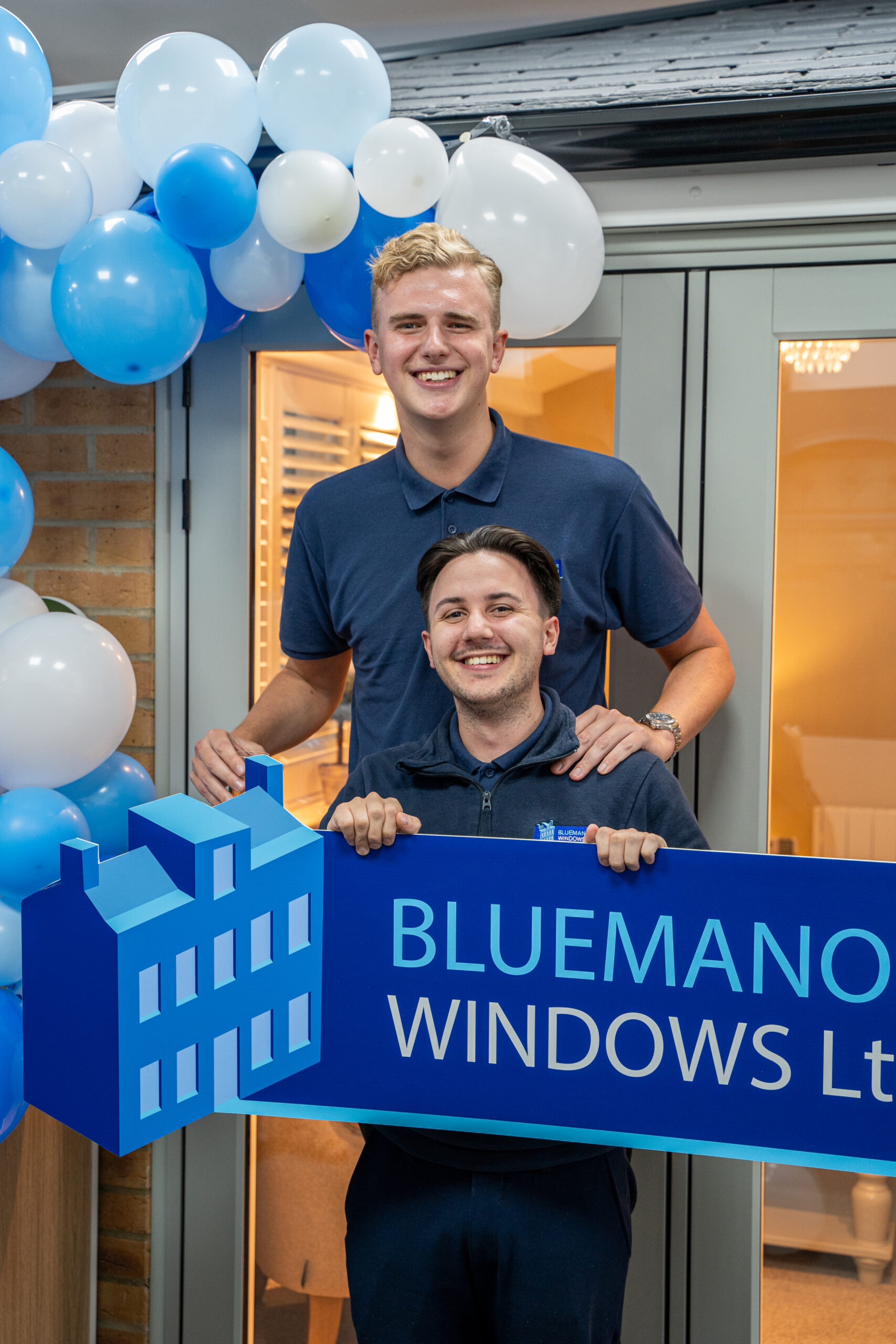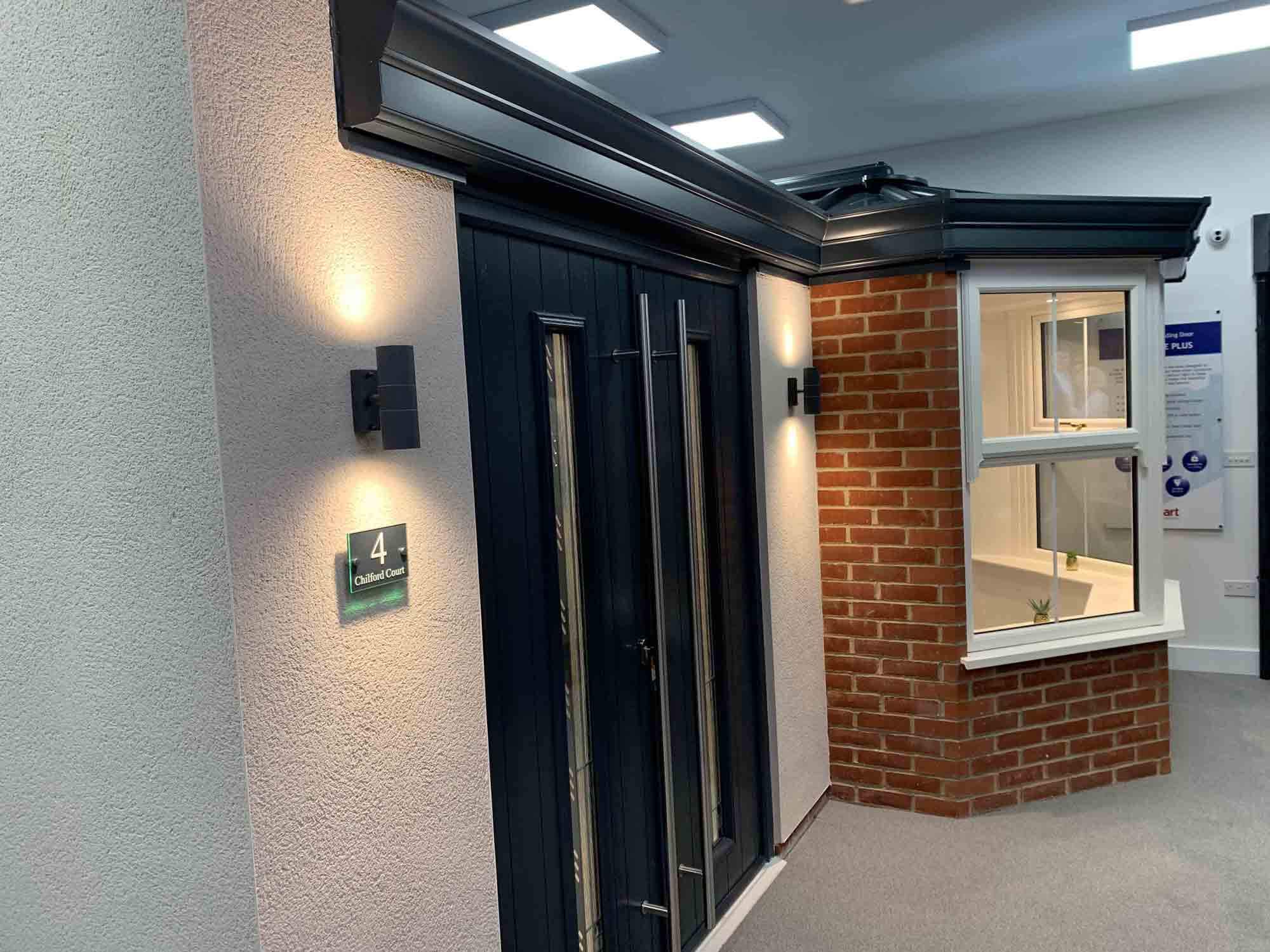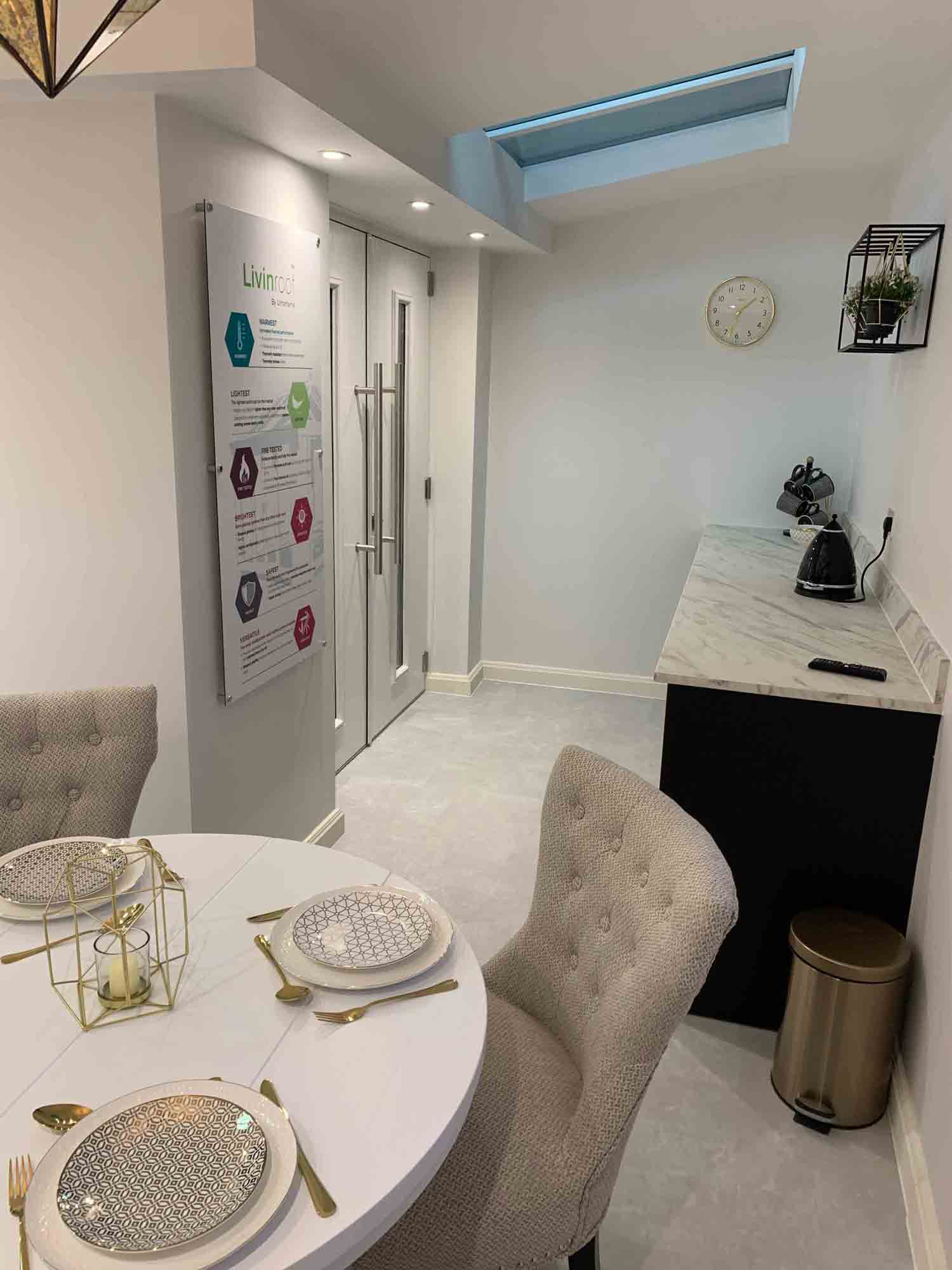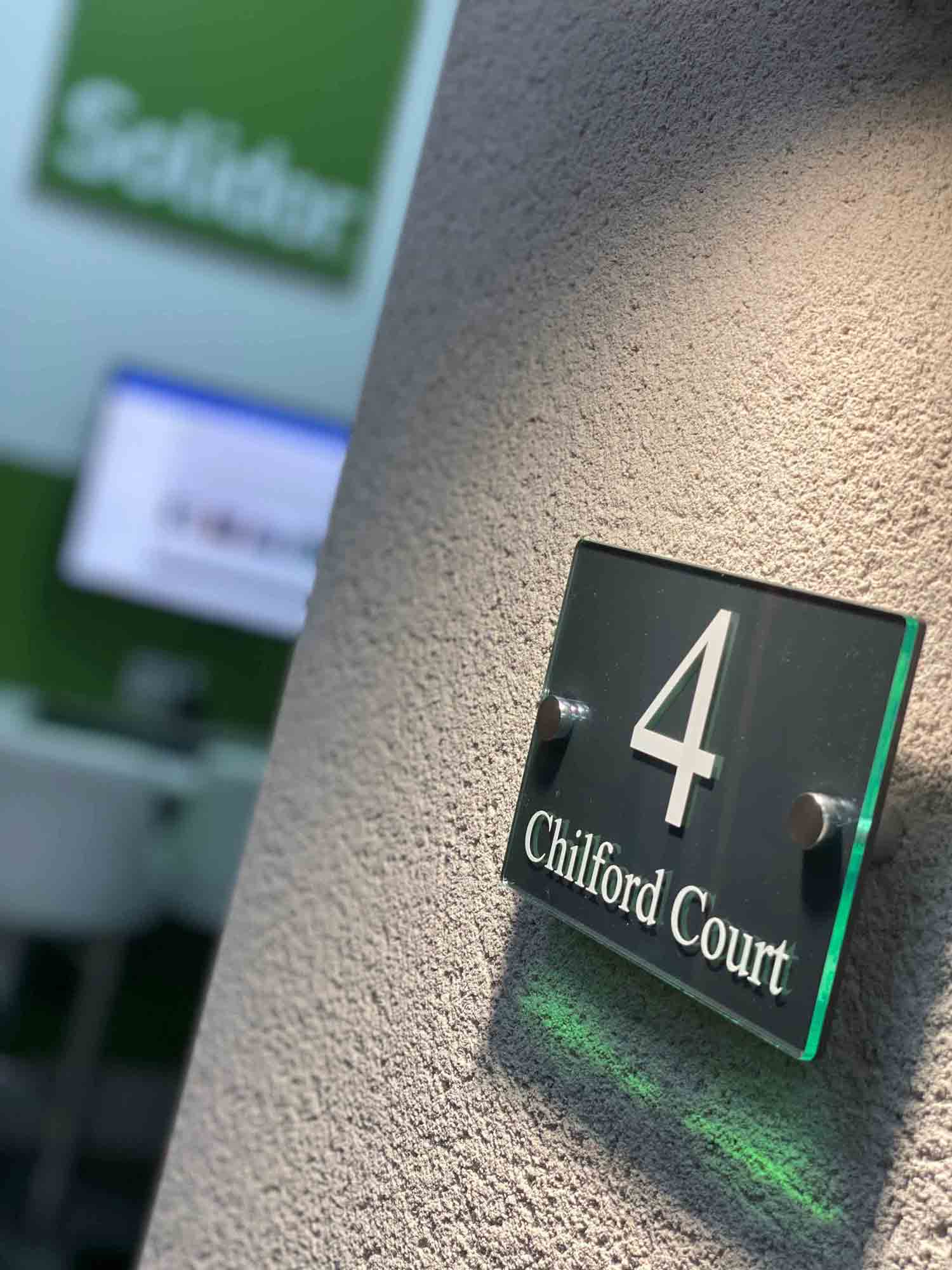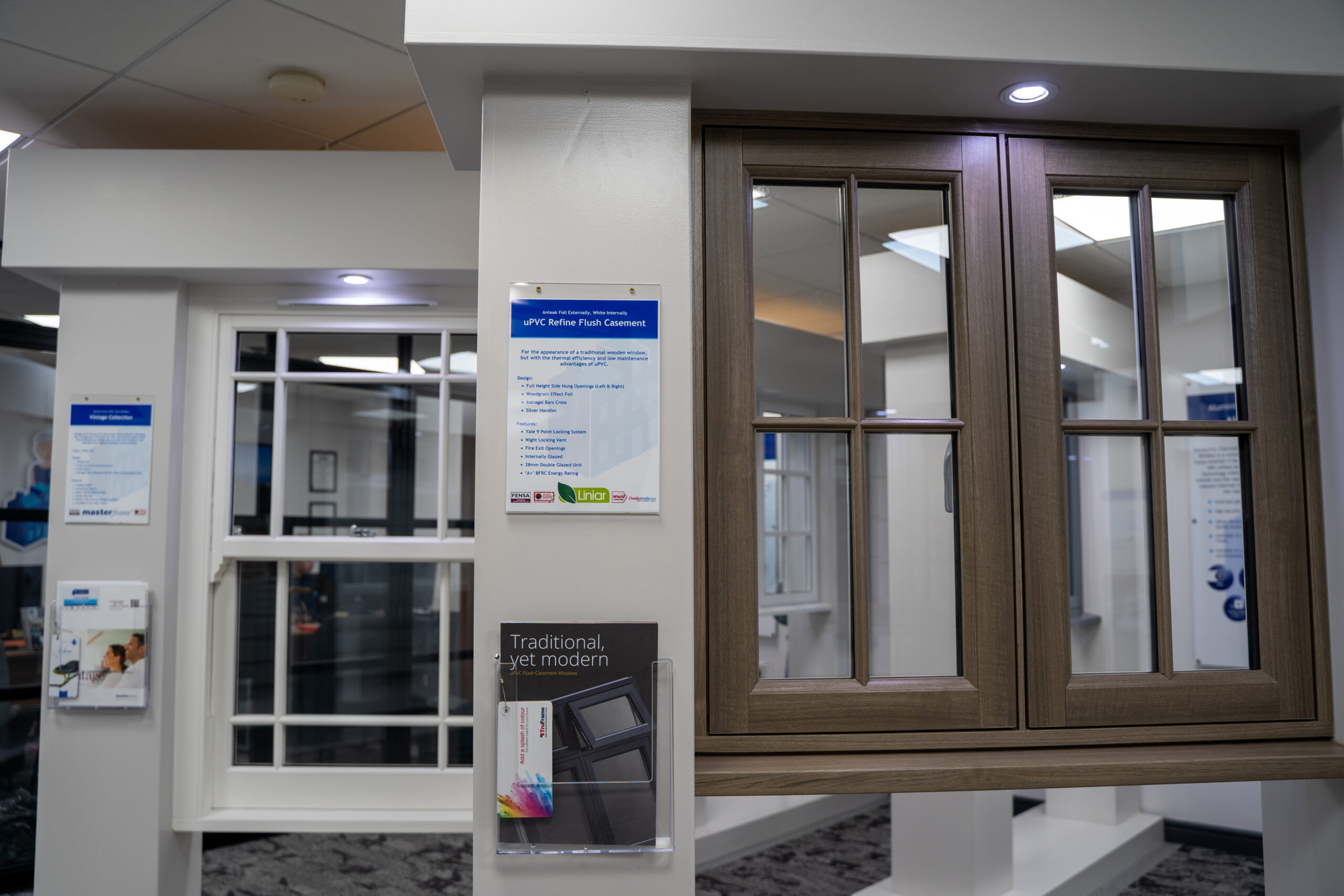 Who are Bluemanor?
Bluemanor Windows are a local and family run business and have been delivering excellent double glazing and home improvements to customers in Braintree, Chelmsford, Colchester, Bishops Stortford and other areas throughout Essex for over 20 years.
Having built a reputation for providing incredible products and services at a fair and reasonable price, our commitment to quality, energy efficiency and security has been officially recognised by Essex Trading Standards.
Following our continued growth and success, in April 2011 we became a part of the Essex Trading Standards "Buy with Confidence Scheme" and are still part of this coveted scheme today.
Bluemanor boast many accreditations, however we are incredibly proud of this accreditation because consumer confidence is one of our biggest priorities, and our expert team regularly surpass the strict quality checks required by Essex Trading Standards.
Deciding on the right replacement double glazing products for you or your home can be a difficult task for any homeowner. That's why we display all of our products in our beautiful showroom, where one of our expert team is always on hand to help.
By choosing Bluemanor windows, you can rest assured that you and your property will be in the very best hands and you will benefit from the energy efficient, high quality and incredibly secure products we have to offer.
TESTIMONIALS
What Our
Customers Say
Kevin Cottis
Bluemanor Windows have been excellent with their communications from day one. A slight delay with the door, but they telephoned to confirm this. Anthony and Austin the fitters were very professional and did a great job. We would highly recommend this company
June Butcher
Anthony and Austin fitted our new front door and glass side panel yesterday. We are so pleased with the work they have done. Polite and professional will recommend Bluemanor Windows friendly and helpful from start to finish.
Suzanne Knight
Austin and Anthony were very efficient and friendly. They did a great job installing our new door.
Elizabeth Kingseller
We had a new front door installed and were very impressed with the service and the door itself. Paul and Austin did a great job fitting it. Thank you.
Bev Rossi
Excellent service from Bluemanor from choosing, purchasing and installation. Paul and Austin were excellent today fitting our front door and side panels and obviously take pride in their work. So pleased with our new door and the service provided by Bluemanor.
Neil MacDonald
Very pleased with our replacement windows; they look lovely and feel well made. Great work by Anthony and Austin who were very polite & friendly , they installed them quickly and neatly & cleaned up after – even helped me remove the blinds before fitting. Overall an excellent job, many thanks.
Jenny Bowman
We have had a very positive experience with Bluemanor Windows, always very helpful and informative. We had Austin and Anthony who fitted our 2 front doors, 1 back door and a window for us today. They were very polite and professional and fitted our products to the highest standard. Thank you very much!
Visit Our Case Studies
Installation & Service Department
What our
Customers Say

Google
Anne Forbes
Austin and Aaron have just fitted a new back door and it was done in no time, no mess for me to clear up and a couple of really nice lads, even after one of my dogs yakked on Austin's boots! Thoroughly recommend, excellent service.
October 2023

Google
Roddy Rutland
Blown away by the service level from start to finish. Polite, professional on time and on budget! Fitting Team were also spot on, very friendly and professional and no mess! Great job all round.
September 2023

Google
Sophie Hughes-Narborough
Amazing experience with Bluemanor Windows. Shannon, who we had our first meeting with was knowledgeable and lovely. The showroom had lots of options and it was great to be able to create our door on the screens in front of us. Our fitters, Anthony and Austin arrived early, were efficient and did an excellent job. We are so happy with our new front door, thank you!
September 2023

Google
Michelle Earey
We had some criminal damage done to our property and was looking for a quote for new windows and doors. We would highly recommend Connor Kinsella he came over and demonstrated such professionalism and support when he attended our home to quote and it was really appreciated, especially given the difficult circumstances surrounding it. We are just waiting on insurer confirmation but are likely to place an order with blue manor based on their high quality items and informative and professional staff. Thank you again
August 2023

Google
Stephen Digby
Great all round customer service. The sales team are all very friendly and knowledgeable. No sales pressure at all. The installation of our door and window was also completed swiftly and to a very good standard of finish. The best in the area in our opinion. Competitive prices for quality products. The showroom is a good size and has plenty of doors and windows to view. Parking directly outside.
July 2023

Google
Davinia Wynne
We have just had a new front door and side door fitted by Blue Manor Windows. From Shannon coming to give us a quote to installation by Anthony and Austin it was all very professional and efficient. Shannon didn't try to sell us anything we didn't want and the installation was clean, tidy and quick.
June 2023

Google
Stephen Fenn
Amazing company. Extremely helpful and no hard sale. Their showroom has plenty of examples to look at. And even though we had plenty of questions they were there to answer them. The workman were polite and made sure any mess was cleaned up. I can't thank this company enough. I highly recommend.
June 2023

Google
Carol Yung
We have used Blue manor three times to get our windows and doors changed and each time we have been pleased with the sales (helpful advice), quote and the installation. We went for bifolds on our most recent install and they look amazing. The lads Anthony and Austin did a fantastic job. We are very pleased.
May 2023

Google
Christopher Jones
Just had my windows and doors fitted by Bluemanor windows. They look amazing! Their service has been pretty much perfect (which is rare for me to say). Tanya who come to price up the job was very informative and super friendly throughout. The fitters, Anthony and Austin were really nice guys, and they have done a very good job. They went the extra mile, even filling in holes that were in my walls from where the old blinds had been (didn't notice that till after they left, thanks guys) 10/10
May 2023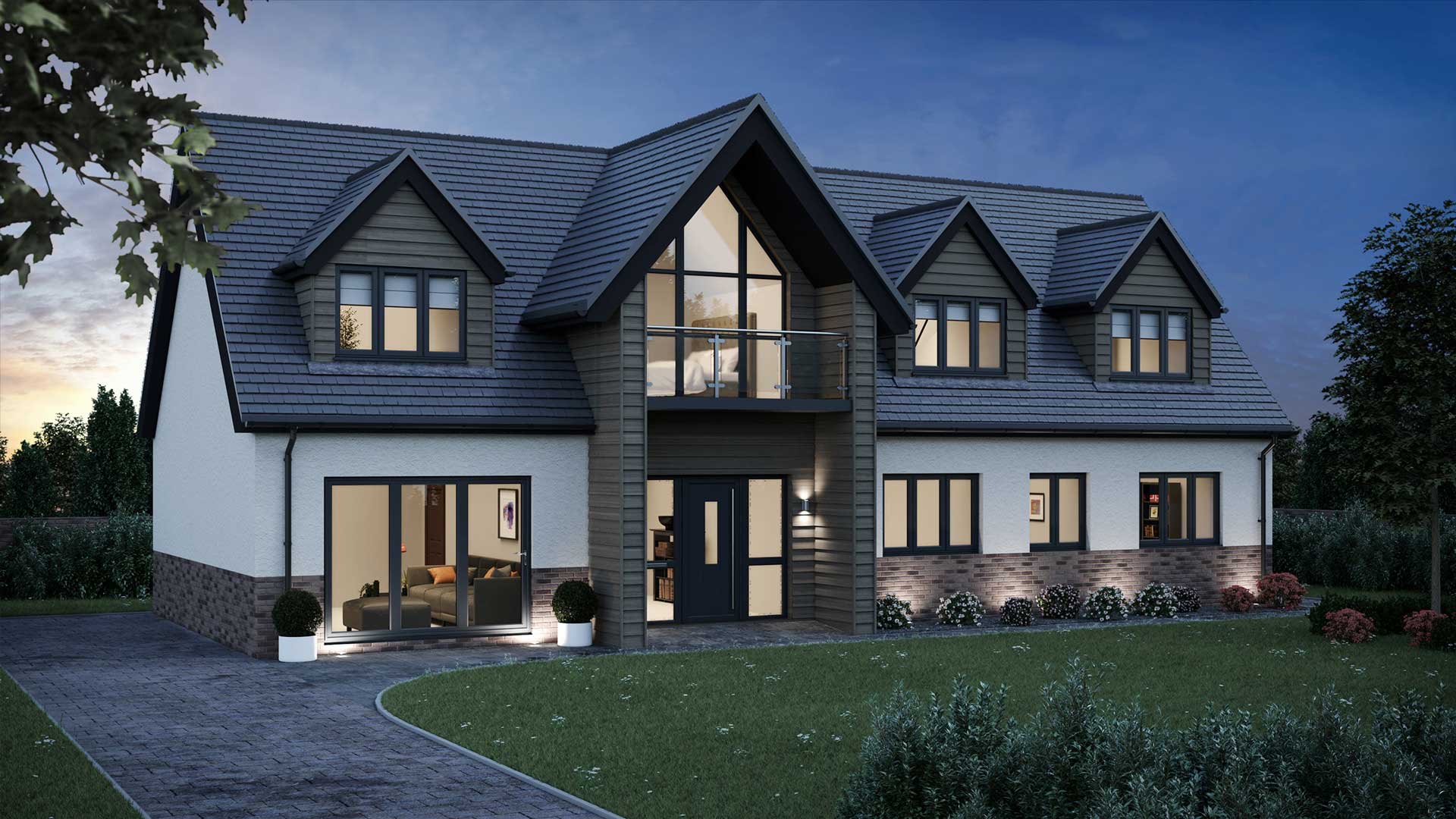 Our Pledge
You and your opinions are important to us, and we will take the time to find out what's important to you and your property. Our quotations will always be free with no obligation and all our products can be seen in our beautiful showroom.
We pride ourselves on supplying and installing only the very best quality products from UK manufacturers. We have worked alongside our suppliers for many years, many of whom started as, or still are, local and family run businesses just like us. Our customers can be confident knowing that our products will perform to the highest standards throughout their lifetime.
Our products boast incredible security features and don't just meet, but often exceed legislated standards. By working with brands such as Yale, SAC, Ingenious and Ultion, our customers can rest assured that they are getting the most secure window and door systems available on the market and that their home is protected.
All of our products are designed to be as energy efficient as possible to help reduce heat loss in the winter and heat gain in the summer. Many of our products can achieve the highest possible BFRC energy efficiency ratings available today. With the majority of heat lost from homes being a result of poor glazing and with energy prices soaring, there's no better time to upgrade your windows and doors with Bluemanor Windows.
As a family run business, we have a strong focus on customer service, communication and building long term relationships with our customers. We pride ourselves on our expert but personal service, and our customers benefit from our honest and flexible approach to home improvements.
Our talented and experienced installers only work for us. Qualified and highly accredited, our installation teams will complete your project efficiently to the highest standards as though they were working on their own homes.
Our service doesn't just stop when your installation is complete. We provide a dedicated after sales service throughout and beyond your product guarantee period. Simply contact us and one of our expert team will be happy to help.
Read Our Brochure
If you want to have a more detailed look at the fantastic products we have on offer then browse through our brochure. Our catalogue contains everything you need, offering more information regarding the Liniar profile, our product range and Yale security option.
Alternatively, feel free to start your online quote, kickstarting your home renovations with Bluemanor. Get in contact with our specialist team today and we'll be happy to help if you have any questions.
Supporting Our
Local Community
As part of our commitment to support the local community, Bluemanor Windows has chosen to support the Braintree Area Foodbank.
The Braintree Area Foodbank provides three days of emergency food and support to local people in crisis within Braintree, Halstead, Witham and surrounding villages and last year the Foodbank fed 5703 people (2595 of these people were children).
We have set up a permanent Foodbank Donation Point in our Showroom, and politely ask that if you are able to support the foodbank in any way, please do so.
For a live list of the most urgently required items needed by the Braintree Area Foodbank; you can download the "BankTheFood" app below.
Download The App