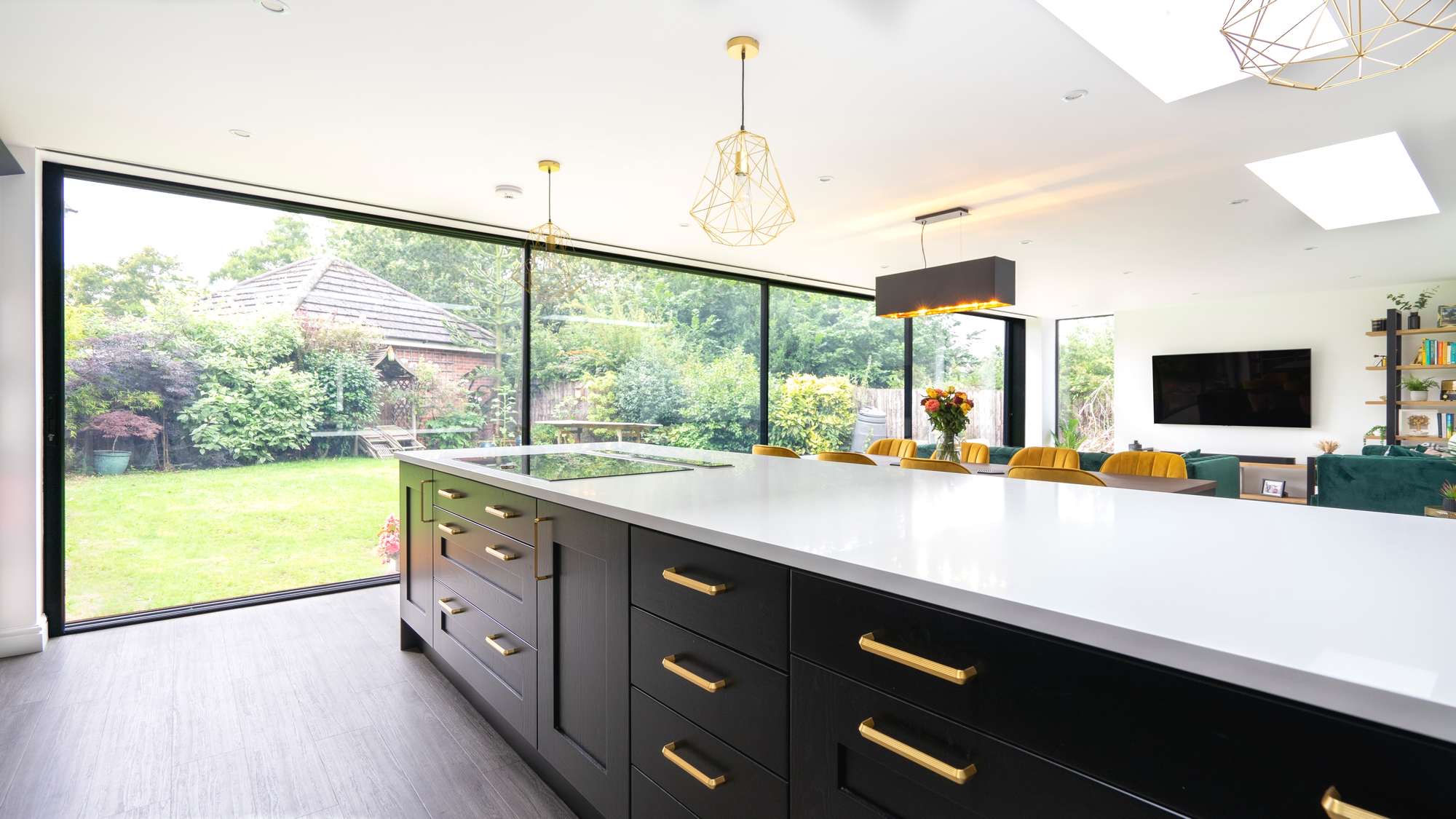 Aluminium Sliding Doors
At Bluemanor Windows, we offer sleek and stylish aluminium sliding doors that will completely transform your home in Braintree, Essex.
Arrange your Free & No Obligation
Quotation Today
Book your Free & No Obligation Quotation with one of our expert team today, alternatively book a visit to our beautiful showroom to discuss your project and see our products in further detail.
Aluminium Sliding Doors in Braintree Essex
Here at Bluemanor Windows, we provide homeowners throughout Braintree and the surrounding areas with stunning aluminium sliding doors. Our slimline sliding doors offer unrivalled standards of performance while ensuring your home with a stunning new focal point for your home. We use leading manufacturers for the profile of our replacement doors. You can rest easing knowing that your aluminium sliding doors will provide you with outstanding performance year after year.
We pride ourselves on our high-quality products, so you know that your double glazed sliding doors will only offer you the highest standard of quality. We use premium-grade materials; the aluminium sliding doors provide incredible durability, allowing you to enjoy your new doors year after year. Our customers are our priority, which is why we ensure to install aluminium doors that meet and exceed your home improvement requirements.
Every one of our double glazing solutions are tailored to suit the needs of your home. This enables you to create a design that perfectly matches your style and matches the existing architecture of your property. The range of designs we offer will complement any style of property. The stunning design will give you a beautiful new addition to your home while allowing you to benefit from enhanced security, thermal performance and durability.
Durable Designs
Aluminium is a material known for its inherent strength. The robust profile of the doors will provide you with natural strength year after year and allow you to benefit from incredible performance benefits.
Unbeatable Energy Efficiency
Our aluminium sliding doors are carefully designed to offer unrivalled levels of energy efficiency. Throughout the year you can benefit from a cosy and warm home that will also help to reduce the costs of your heating bills.
Made in Britain
We are proud to support UK manufacturers, with all of our products being proudly produced in Britain. Our patio doors are of the highest quality.
Aluminium Sliding Door
Options
Select from our array of bespoke customisation options and create stunning aluminium sliding doors. We cater for every home and every budget.
More Colours Available to view in our Showroom
Colour Finishes - Add your preferred colour finish to the aluminium profile, with hundreds of RAL options.
Handle Options - Select internal and external handle options to suit your design preferences.
Glazing Designs - Both double and triple glazed units can be supported by our aluminium profiles.
Thresholds - We offer a low threshold option, perfect for improving ease of access.
NEED INSPIRATION?
View Our
Aluminium Sliding Doors Gallery
View More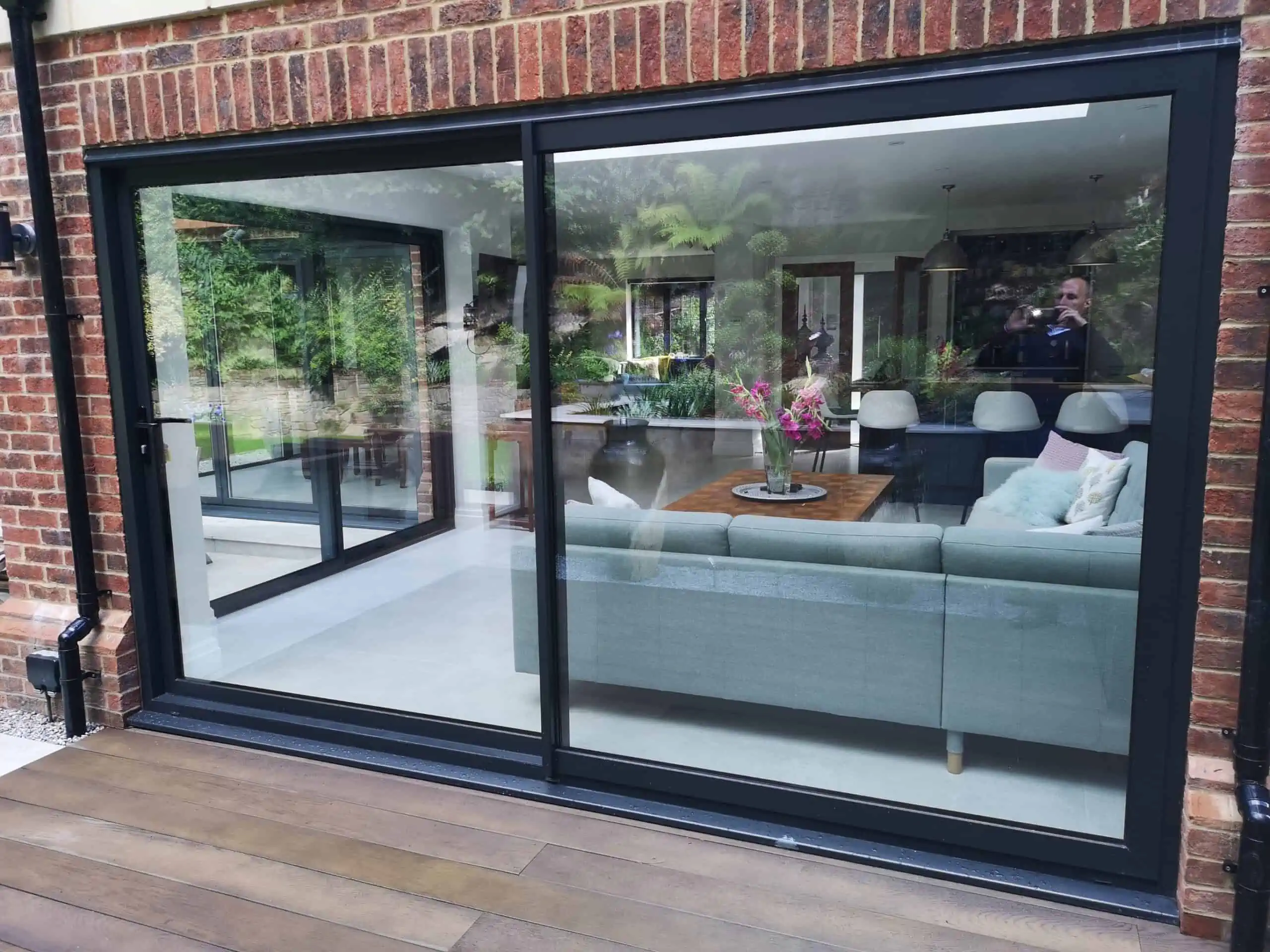 High-Performance Aluminium Sliding Doors
Slimline sliding doors are the perfect way to enhance the performance of your home significantly. The modern design uses premium grade materials and utilises the latest advancement in double glazing technology to provide with outstanding aluminium doors. The robust aluminium profile will offer incredible durability, leaving with you with replacement doors that will give you several years of service. This also helps to keep your property protected against unwanted intruders and unpredictable weather climates.
In addition to this, our aluminium sliding doors offer unrivalled standards of thermal performance. The sturdy profile works to trap warm air within your property and keep cold air draughts out. Your home will retain heat for longer, which will decrease the amount of energy you consume. You will see a reduction in your future energy bills, while also reducing your carbon footprint. Our aluminium doors are the perfect cost-effective solution for your home.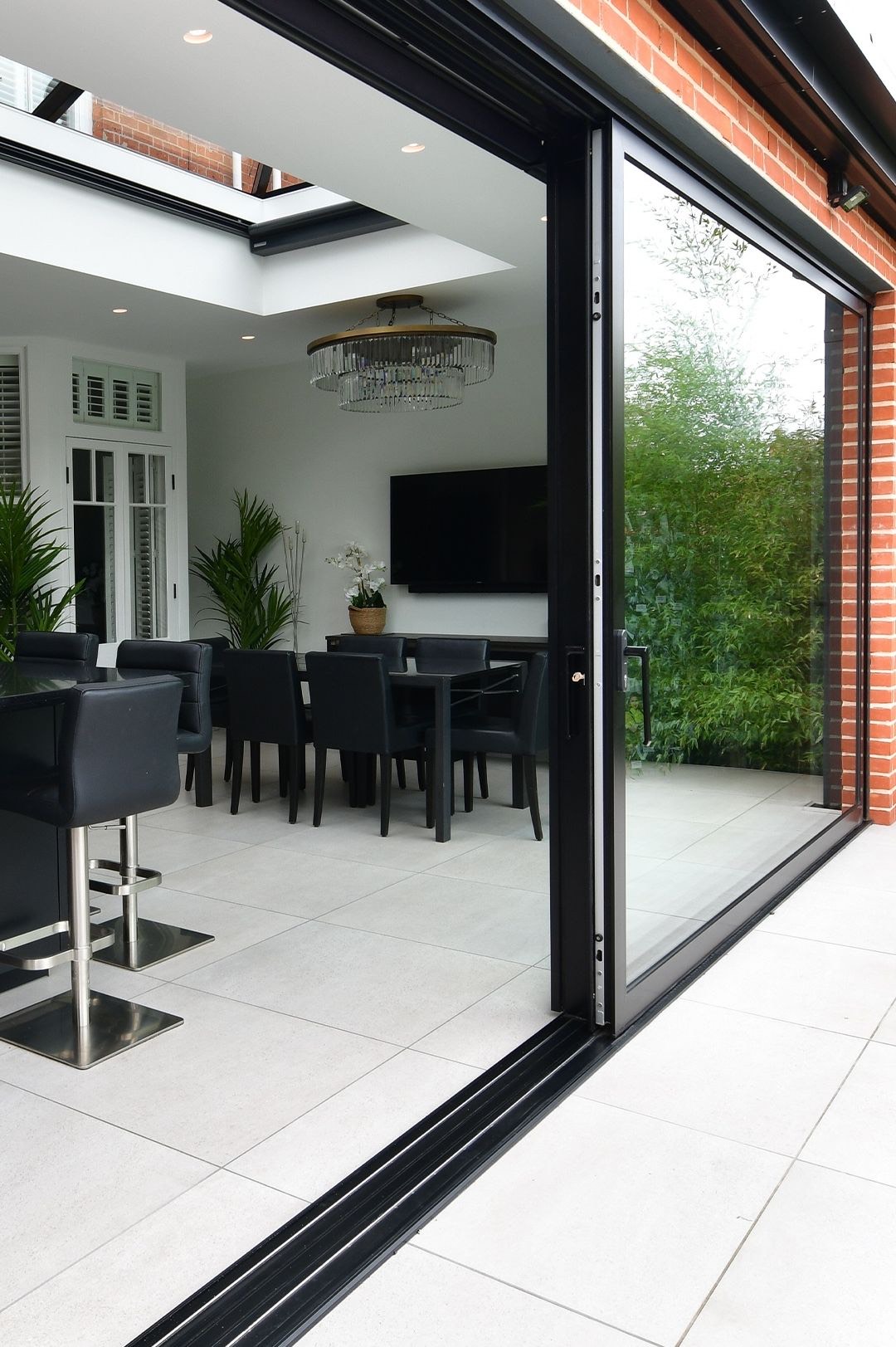 Visually Stunning Slimline Sliding Doors
Our aluminium sliding doors offer incredibly slim sightlines. The slim profile and large double glazed windows allow you to enjoy unobstructed views of your exterior surroundings all year long. Choose from a range of styles and designs, and perfectly tailor your new replacement sliding doors to suit the architecture of your home. We have a selection of hardware and glazing options, allowing you to generate a style that matches the existing windows and doors within your property.
We have two aluminium sliding door profiles for you to choose from. You can pick from the Visoglide and Visoglide Plus range. The Visoglide Plus offers a slimmer frame, giving you unobstructed views of the outside world throughout the year. The Visoglide also has large glazing panels to allow for natural light to flood your home, but the frame is slightly thicker.
TESTIMONIALS
What Our
Customers Say
Kevin Cottis
Bluemanor Windows have been excellent with their communications from day one. A slight delay with the door, but they telephoned to confirm this. Anthony and Austin the fitters were very professional and did a great job. We would highly recommend this company
June Butcher
Anthony and Austin fitted our new front door and glass side panel yesterday. We are so pleased with the work they have done. Polite and professional will recommend Bluemanor Windows friendly and helpful from start to finish.
Suzanne Knight
Austin and Anthony were very efficient and friendly. They did a great job installing our new door.
Elizabeth Kingseller
We had a new front door installed and were very impressed with the service and the door itself. Paul and Austin did a great job fitting it. Thank you.
Bev Rossi
Excellent service from Bluemanor from choosing, purchasing and installation. Paul and Austin were excellent today fitting our front door and side panels and obviously take pride in their work. So pleased with our new door and the service provided by Bluemanor.
Neil MacDonald
Very pleased with our replacement windows; they look lovely and feel well made. Great work by Anthony and Austin who were very polite & friendly , they installed them quickly and neatly & cleaned up after – even helped me remove the blinds before fitting. Overall an excellent job, many thanks.
Jenny Bowman
We have had a very positive experience with Bluemanor Windows, always very helpful and informative. We had Austin and Anthony who fitted our 2 front doors, 1 back door and a window for us today. They were very polite and professional and fitted our products to the highest standard. Thank you very much!
Visit Our Case Studies
Aluminium Sliding Door

Prices in Braintree and Essex

If you're interested in modernising your property with high-quality aluminium sliding doors, then you've come to the right place. Our aluminium doors are competitively priced and affordable. Whatever your budget, we can help tailor a design that perfectly suits you. You can get a free slimline sliding doors quote by using our online quoting engine. Simply enter in your specifications and get a free personalised quote today.

Alternatively, you can get in touch with a member of our team who will be happy to answer any queries you may have. Give us a call on 01376 322 266 or send us a message via our online contact form. Choose Bluemanor Windows today for high quality and high-performance aluminium sliding doors.
Finance
Options
Here at Bluemanor, we are proud to offer a fantastic range of flexible finance options to help you on your home improvement journey. We have partnered with Improveasy, a leading finance company who specialise in bespoke financial solutions for homeowners looking to achieve the home of their dreams.
If you are looking to enhance your home, take a look at our finance options to find out how Bluemanor can help you.
High Quality Aluminium Sliding Doors
Low Maintenance Sliding Doors
To keep your aluminium doors looking as good as they did on the day of their installation, wipe down with a damp cloth. Our slimline sliding doors are the perfect low maintenance solution that you can enjoy for several years.
Fully Weatherproof
If you're looking for a set of aluminium sliding doors that offer minimal upkeep, then here at Bluemanor, we can provide you with the perfect double glazing solution. The inherent strength of the aluminium doors can withstand a range of harsh weather conditions including gale force winds, torrential rain and heavy snow. The doors will not rot, warp crack or fade, unlike their timber and uPVC counterparts.
Expert Team
Here At Bluemanor, we have an expert team that will work promptly and efficiently to ensure your double glazed sliding doors are exactly as you want them. From the moment you get in touch, straight through to completion, you can rest assured that your next home improvement project is in the safest of hands.
Quality Installation
Our highly trained installers have had several years working within the double glazing industry. They will work promptly and efficiently to ensure that your aluminium sliding doors exceed the highest standards of quality.
Visit our
Showroom
We have a stunning showroom in the heart of Braintree, here in Essex. You can visit us today and view a whole range of our bespoke products in person. We're sure you'll fall in love with one double glazing product or another. After all, we offer a full suite of windows, doors and conservatories, from the modern to the traditional.
You can also use your visit to discuss your projects with an in-house expert.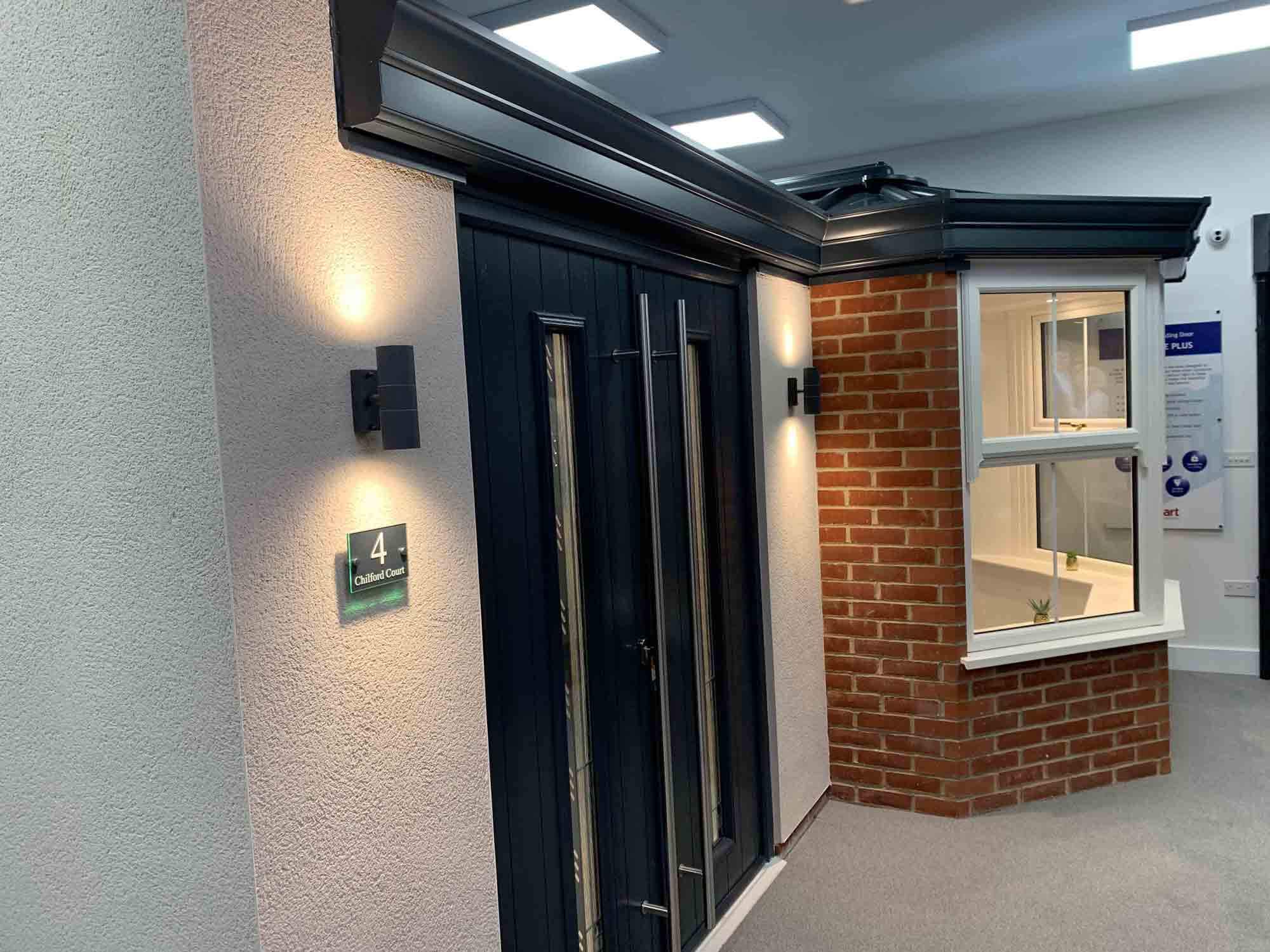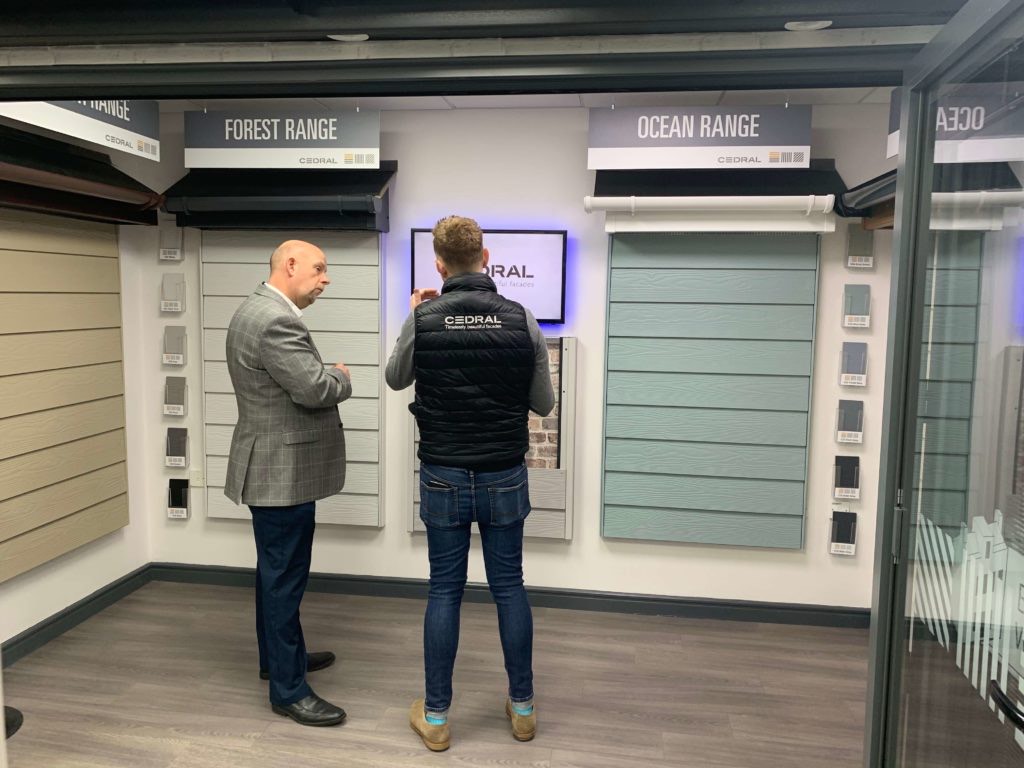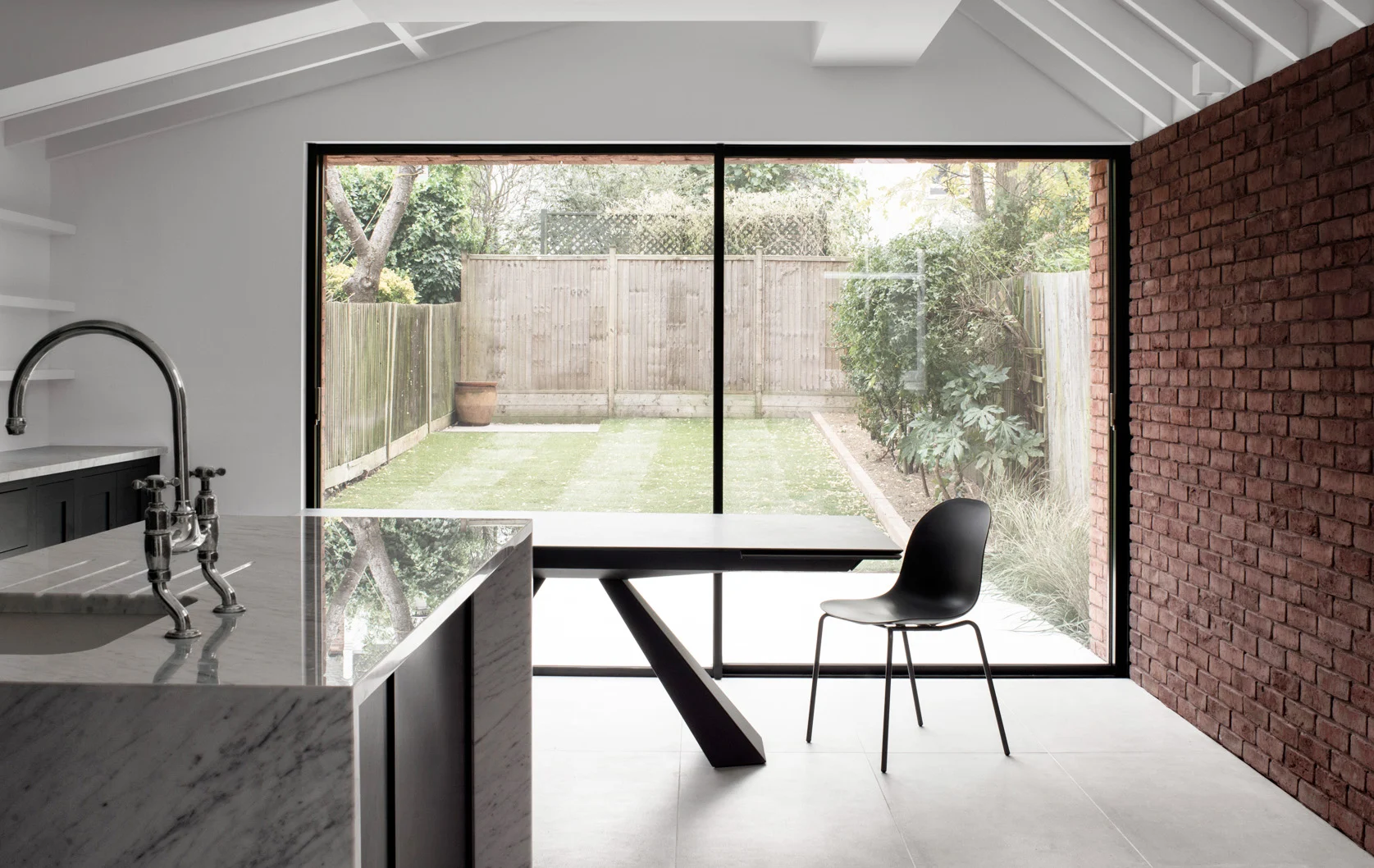 Frequently Asked
Questions