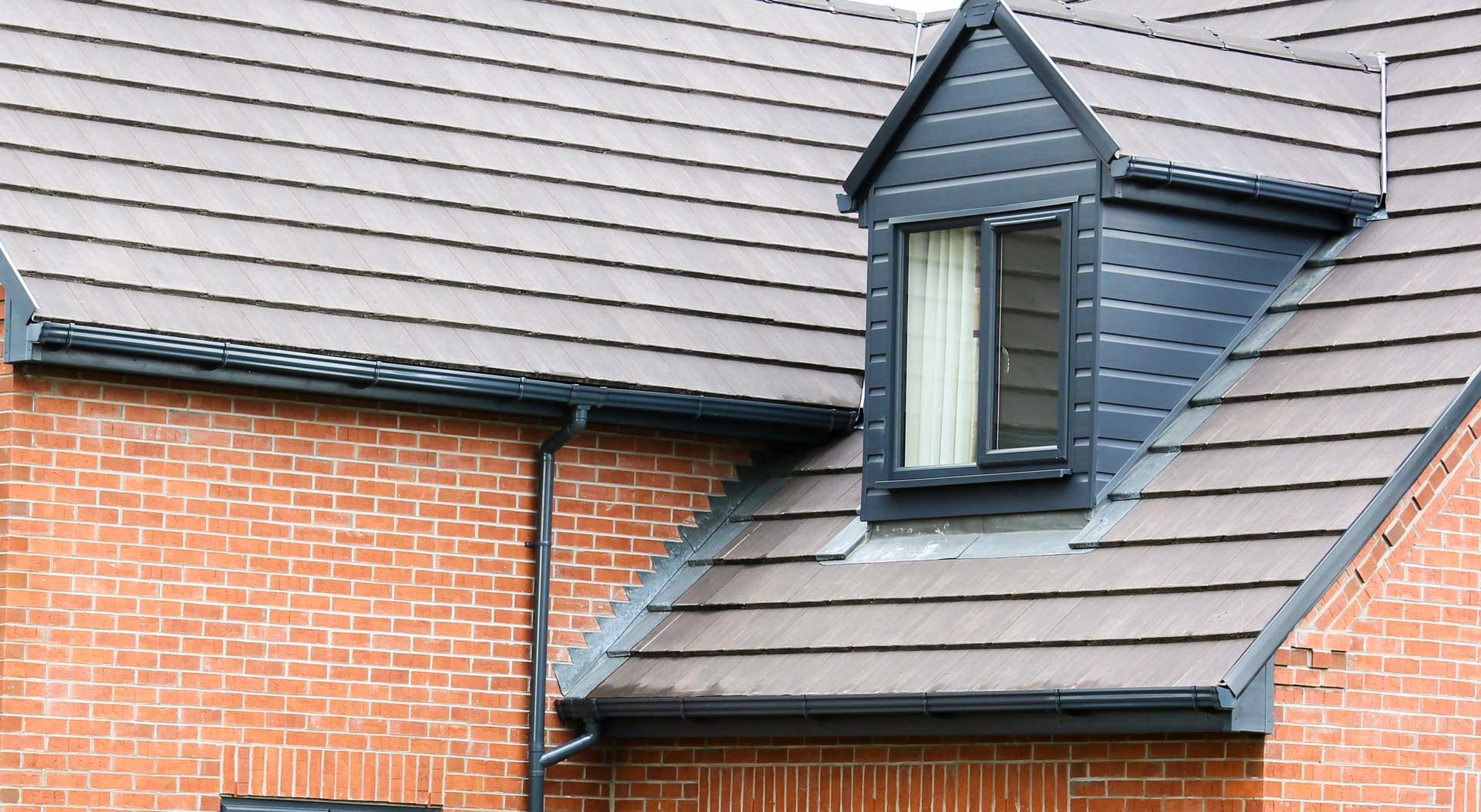 Fascias, Soffits & Guttering Braintree & Essex
Fascias, soffits and guttering fitted in Braintree, Chelmsford, Bishops Stortford, Halstead and Essex. Get a quote for replacement roofline work online today. Read more about our services, products and finance offering below.
Arrange your Free & No Obligation
Quotation Today
Book your Free & No Obligation Quotation with one of our expert team today, alternatively book a visit to our beautiful showroom to discuss your project and see our products in further detail.
Replacement Roofline Braintree & Essex
We offer supply and fit of fascias, soffits and guttering to those in Braintree, Essex and the surrounding counties. Replacing your roofline is a shrewd investment, and is the perfect compliment to window, door or conservatory projects you can undertake with Bluemanor.
Upgrading your roofline from timber to uPVC provides an array of long term benefits. It can often be a cost effective service that makes a significant difference to the look of your home. We recommend you replace your fascias, soffits, guttering and cladding today!
Durable Design
Our roofline is made from uPVC. This is a highly durable material which is made to be resistant against weather and time. It is built to last, so you do not have to worry about roofline replacements for significantly longer. That's the Bluemanor difference.
Ventilation
High quality roofline plays a massive part in keeping a home well ventilated. Our uPVC fascias, soffits and guttering ensure your home doesn't suffer from issues such as damp and condensation. They allow excess heat to escape  from your attic or top storey.
Weatherproof
You do not need to worry about the worst of the British weather with our fascias, soffits and guttering. They have been designed to ensure they can withstand even the harshest conditions. You're safe come wind, rain, snow or hail!
Market Leading Manufacturers
We use market leading manufacturers Liniar to supply and fit fascias, soffits and guttering across the Essex area! Knowing that we offer you the best should provide the peace of mind you need to make the investment. Get high quality roofline by choosing us.
NEED INSPIRATION?
View Our
Roofline Gallery
View More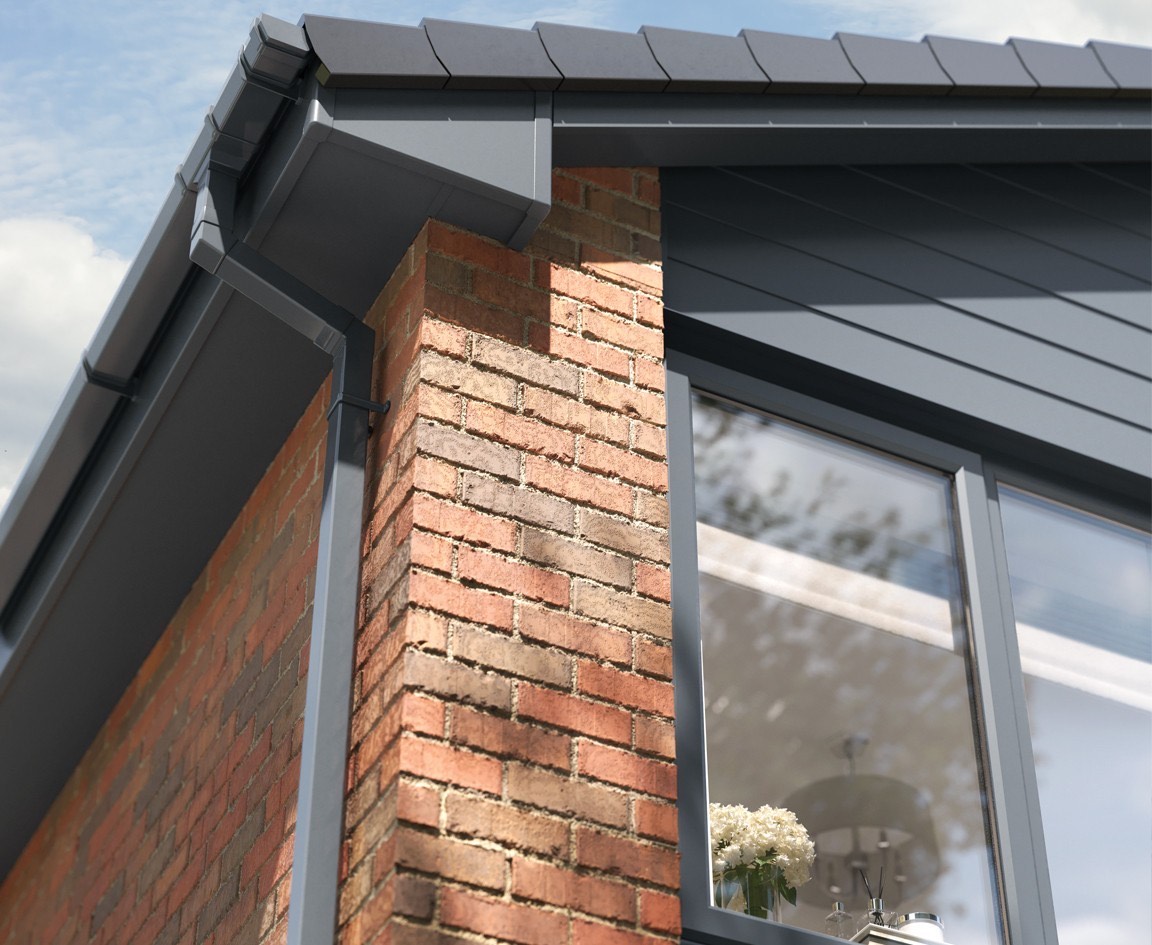 Stylish Designs
Our fascias, soffits and guttering are highly customisable. Being made from uPVC, they are easily finished in a whole array of colours. We offer the striking and the subtle.
Whether you live in a modern property or something more traditional, you can find the perfect uPVC roofline. You can make the upgrade from timber without compromising visually. You could even make a stark improvement to your home's kerb appeal!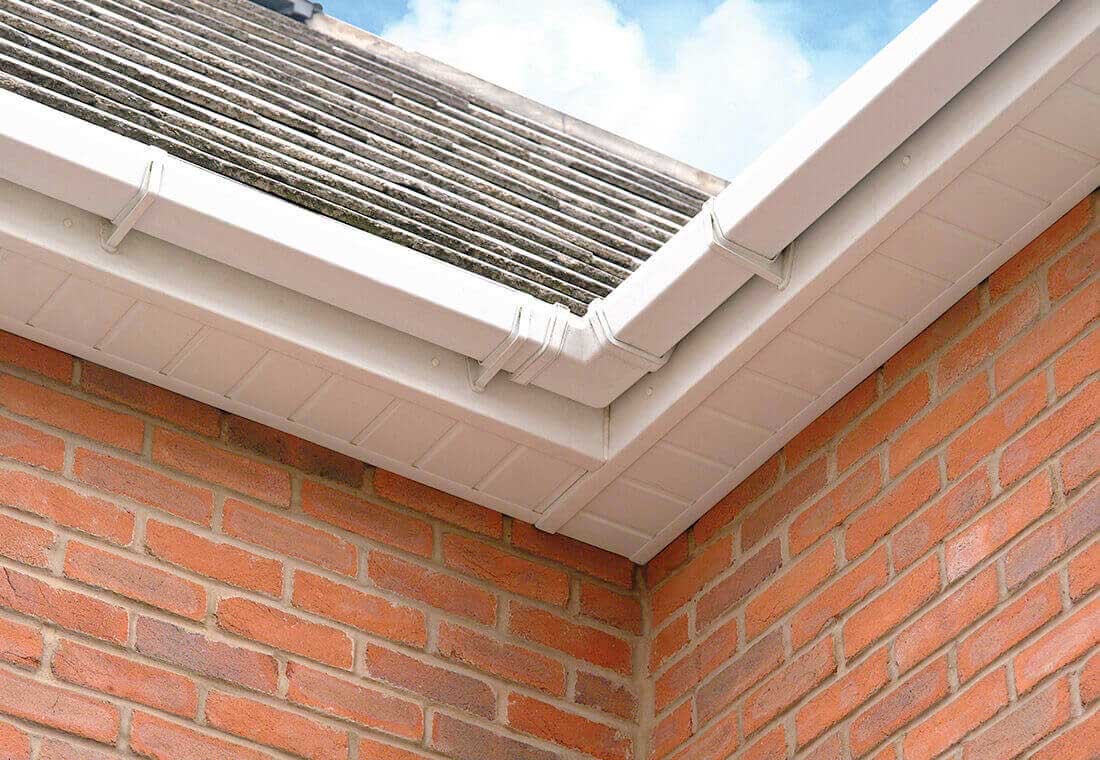 Environmentally Friendly
All of our uPVC roofline products are specifically designed with eco-friendliness in mind. One of the ways that we guarantee this is by utilising recyclable uPVC materials during construction.
Nearly 84% of the weight of our guttering and piping is made up of recycled material, helping you contribute to a greener planet. The amount of energy it takes to manufacture guttering and other roofline products from recycled uPVC is tiny in comparison to the energy used to produce raw uPVC.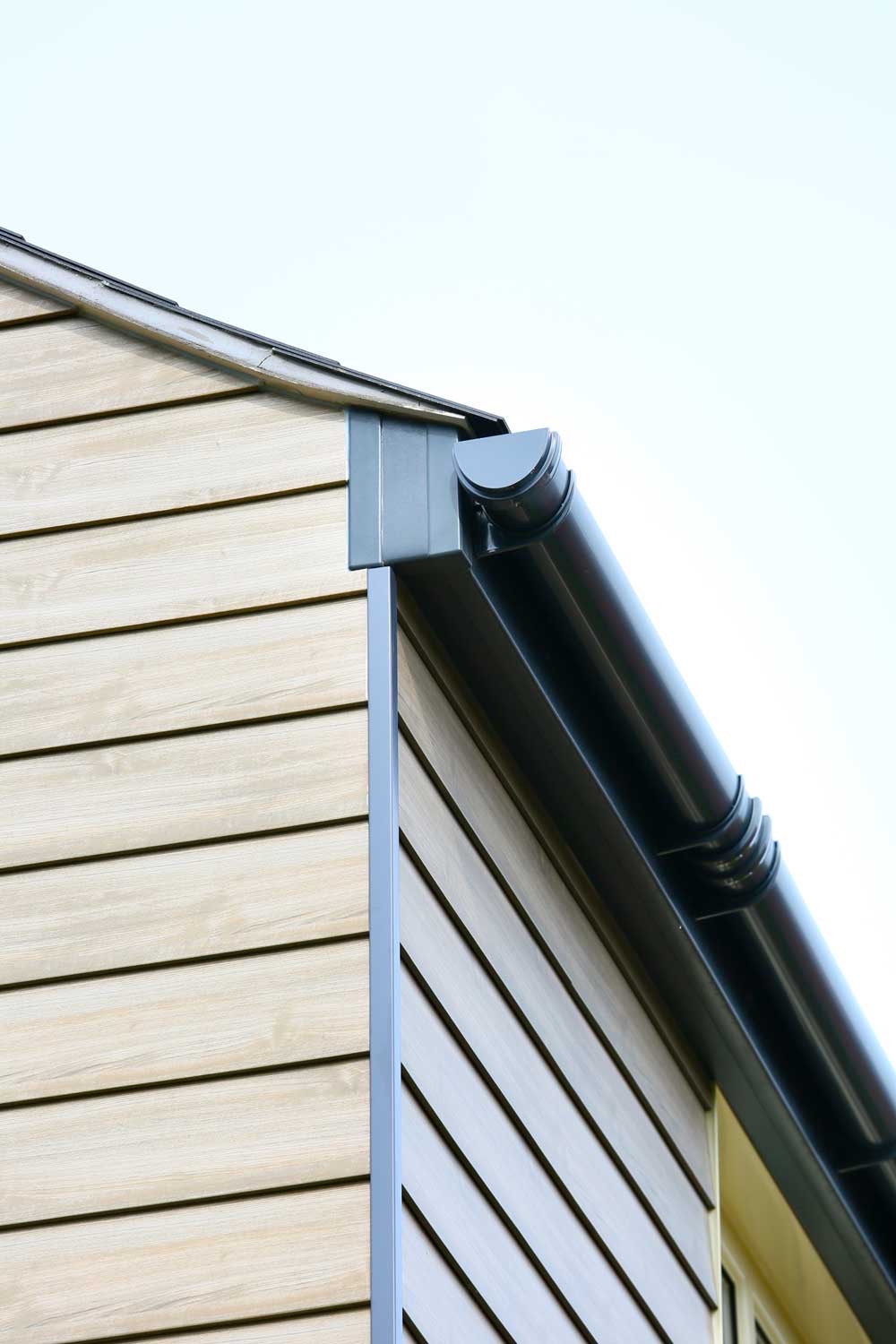 Low Maintenance
Maintaining fascias, soffits and guttering is a job that few people enjoy. You'll be relieved to hear that our roofline is designed to require the minimum amount of upkeep.
By never warping, rotting or distorting, our guttering pipes should effectively filter away rainwater and debris with ease. You'll only need to occasionally ensure that nothing is blocking the passageway. They should never require varnishing or repainting.
TESTIMONIALS
What Our
Customers Say
Kevin Cottis
Bluemanor Windows have been excellent with their communications from day one. A slight delay with the door, but they telephoned to confirm this. Anthony and Austin the fitters were very professional and did a great job. We would highly recommend this company
June Butcher
Anthony and Austin fitted our new front door and glass side panel yesterday. We are so pleased with the work they have done. Polite and professional will recommend Bluemanor Windows friendly and helpful from start to finish.
Suzanne Knight
Austin and Anthony were very efficient and friendly. They did a great job installing our new door.
Elizabeth Kingseller
We had a new front door installed and were very impressed with the service and the door itself. Paul and Austin did a great job fitting it. Thank you.
Bev Rossi
Excellent service from Bluemanor from choosing, purchasing and installation. Paul and Austin were excellent today fitting our front door and side panels and obviously take pride in their work. So pleased with our new door and the service provided by Bluemanor.
Neil MacDonald
Very pleased with our replacement windows; they look lovely and feel well made. Great work by Anthony and Austin who were very polite & friendly , they installed them quickly and neatly & cleaned up after – even helped me remove the blinds before fitting. Overall an excellent job, many thanks.
Jenny Bowman
We have had a very positive experience with Bluemanor Windows, always very helpful and informative. We had Austin and Anthony who fitted our 2 front doors, 1 back door and a window for us today. They were very polite and professional and fitted our products to the highest standard. Thank you very much!
Visit Our Case Studies
Fascias, Soffits & Guttering Prices

Braintree & Essex

You can use our online quoting engine to get a replacement roofline cost on any device. We make it easier than ever to get prices on fascias, soffits and guttering.

If you'd prefer, you can also contact us directly to discuss prices. A member of our expert team can offer a quote over the phone or may look to organise a consultation here in Braintree.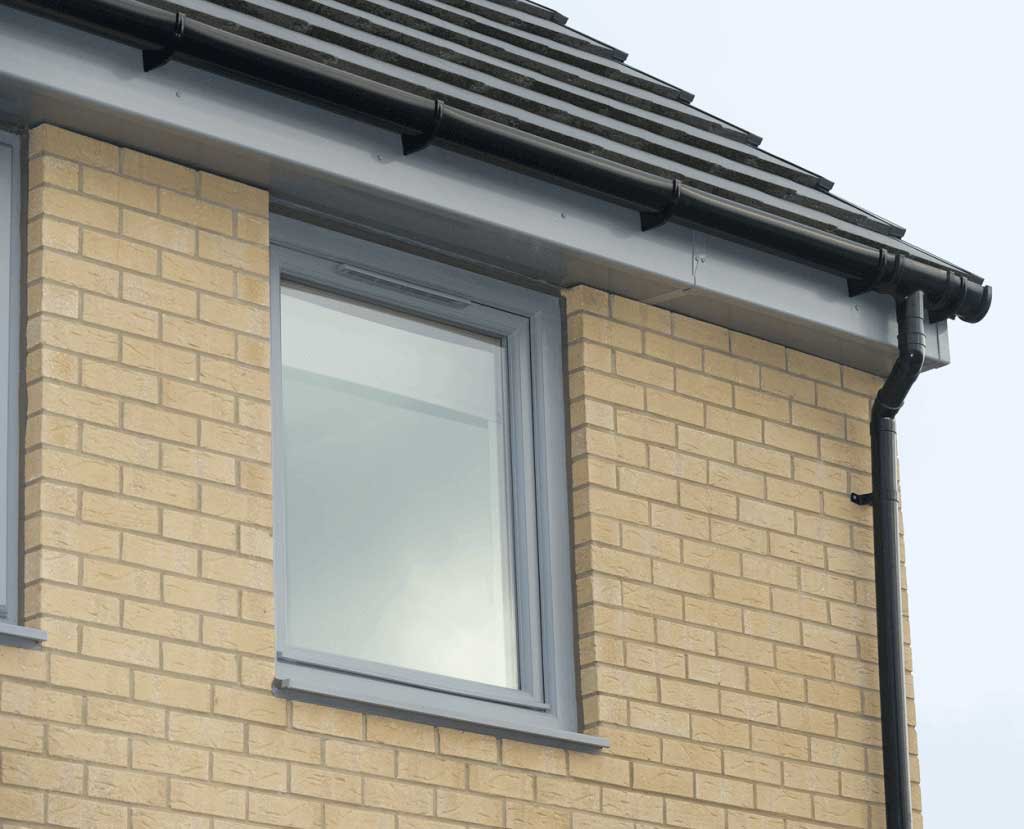 Why Choose Bluemanor?
As a family run company with decades of industry experience, you can place your trust in the Bluemanor team. We are thoroughly professional in everything we do. You'll be selecting a company with integrity by shopping local with us.
We place heavy emphasis on customer service. When replacing your fascias, soffits and guttering, you'll be treated to the personal touch. We take a duty of care when working on your home, keeping everything neat, tidy and being a pleasure to be around!
You can commission our roofline replacement services alongside a range of other offerings. We make it easier for you to complete the home renovations you've always dreamt of. Explore our range of windows, doors and conservatories today.
Finance
Options
Here at Bluemanor, we are proud to offer a fantastic range of flexible finance options to help you on your home improvement journey. We have partnered with Improveasy, a leading finance company who specialise in bespoke financial solutions for homeowners looking to achieve the home of their dreams.
If you are looking to enhance your home, take a look at our finance options to find out how Bluemanor can help you.
Visit our
Showroom
We have a stunning showroom in the heart of Braintree, here in Essex. You can visit us today and view a whole range of our bespoke products in person. We're sure you'll fall in love with one double glazing product or another. After all, we offer a full suite of windows, doors and conservatories, from the modern to the traditional.
You can also use your visit to discuss your projects with an in-house expert.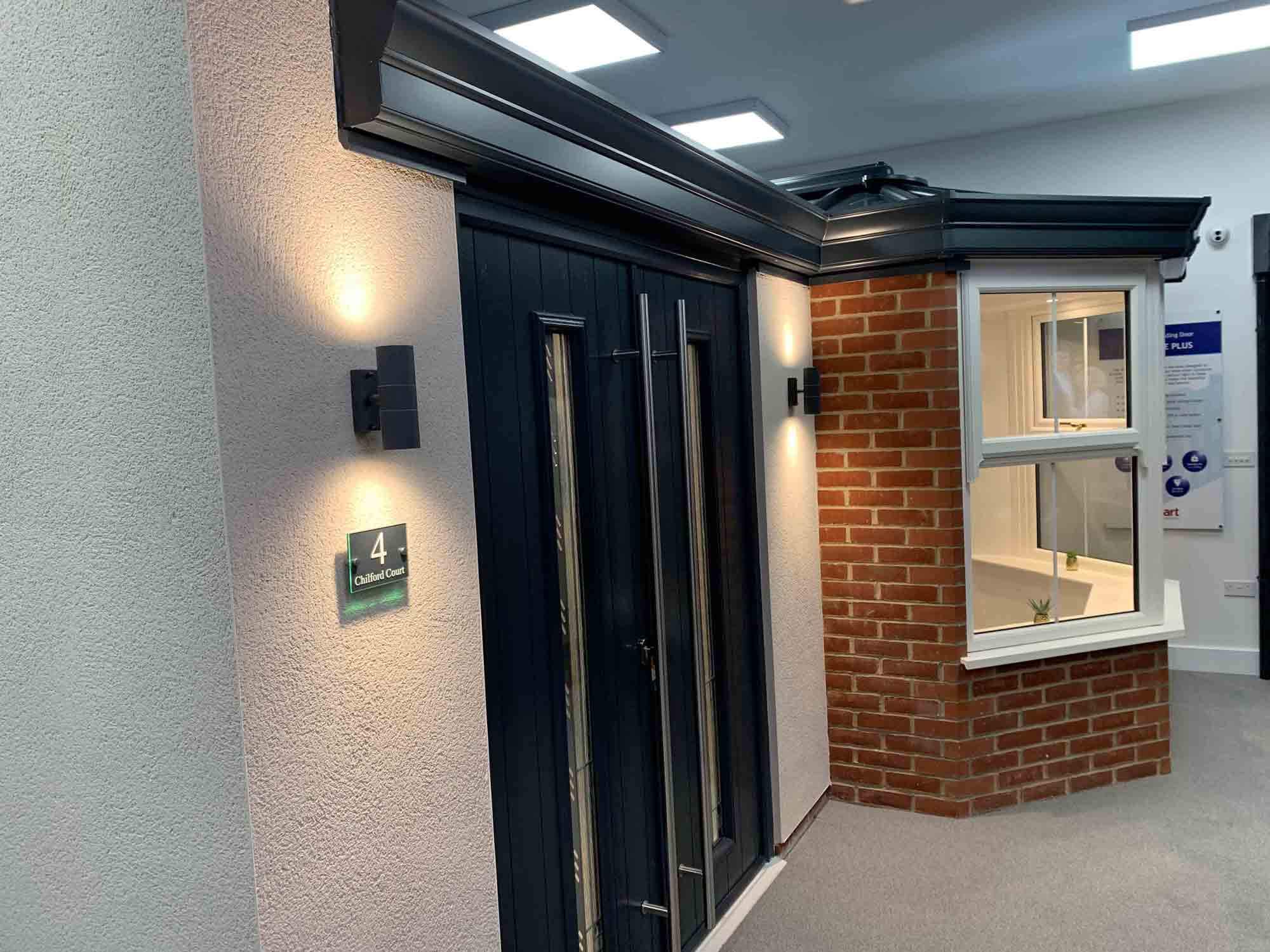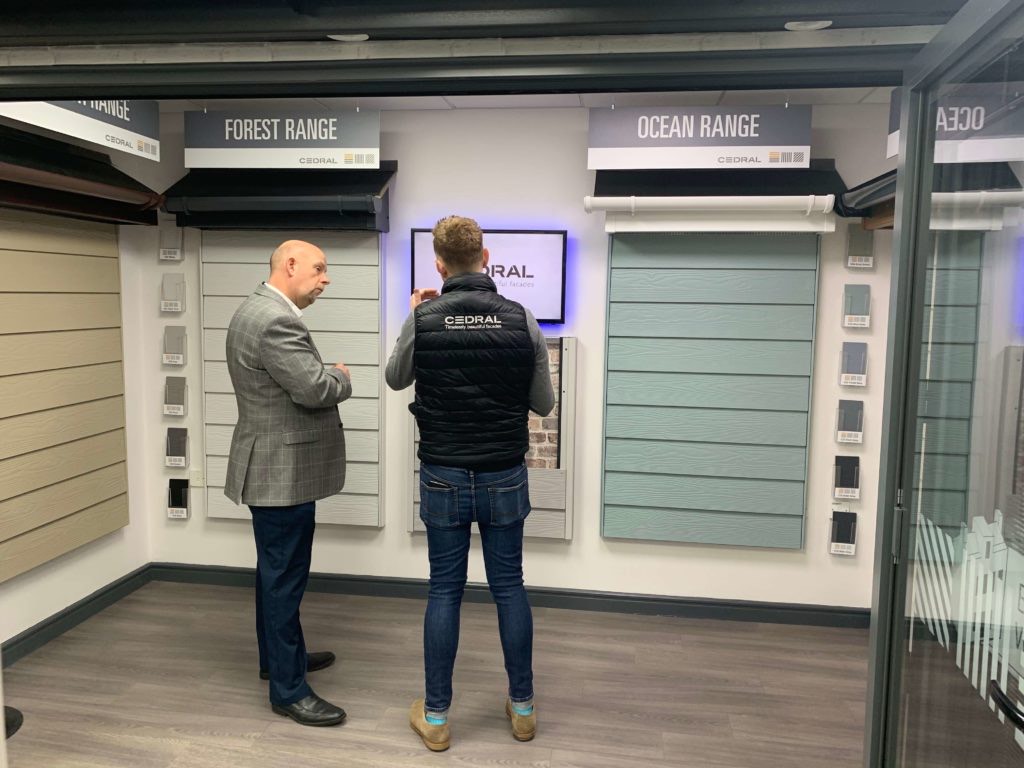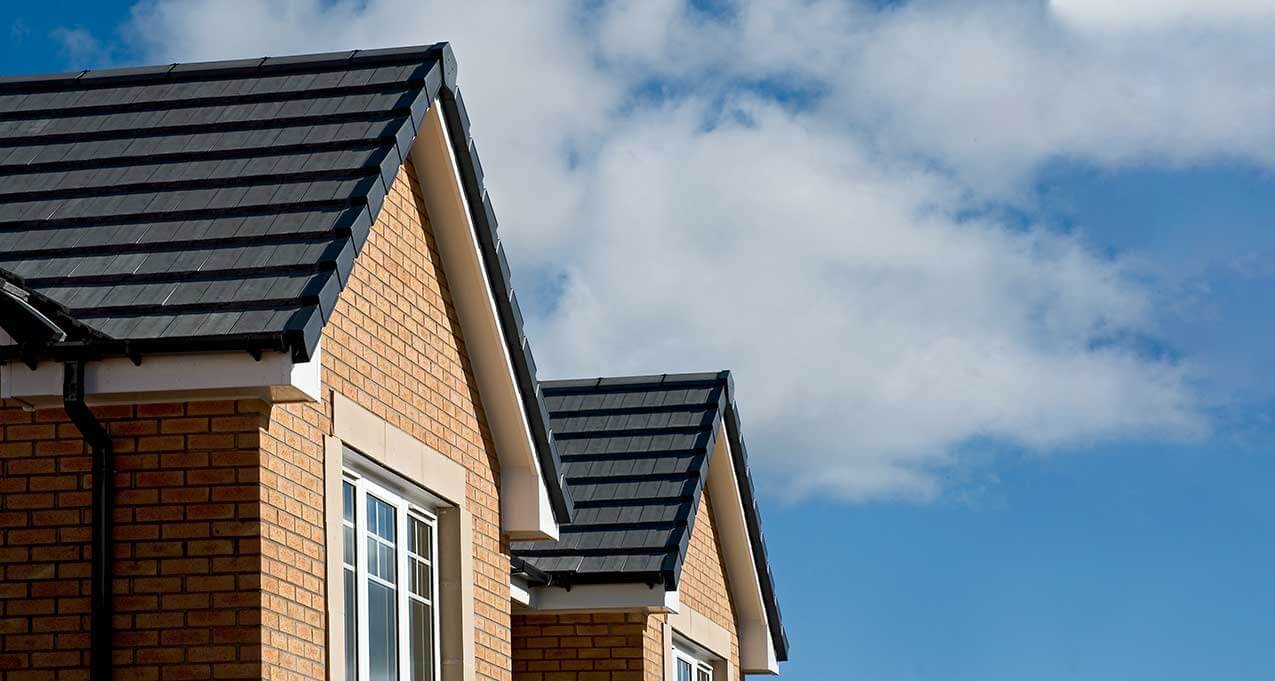 Frequently Asked
Questions
Roofline is made up of fascia boards, soffit boards, guttering and downpipes. Fascias are the horizontal board below the roofline which the guttering attaches to. Soffits bridge the gap between the fascia board and the brickwork. Very often the fascia board has a lip, or a groove, in which the soffit can rest on for additional stability. Together they preserve timber roof structures and brickwork, by transporting water away down the drain. When used in conjunction with the appropriate ventilation, they also prevent condensation in your roof space.
What are the benefits of replacing my roofline with uPVC?
uPVC roofline is highly durable, environmentally friendly, cost effective, safe, secure and a robust product. It is now widely recognised that the maintenance (in painting and sanding) and the technical performance of timber (poor thermal efficiency), especially for roofline, is no longer acceptable when compared with uPVC fascia and soffit boards.
Will uPVC roofline discolour?
Bluemanor's roofline products will not discolour, in fact our entire uPVC roofline range will not rot, warp, bend or discolour and come with a 10 year guarantee providing complete peace of mind.
What accreditations does Bluemanor's Roofline carry?
All of our products carry full BBA, BSI (ISO 9001 & 14001) and Kitemark accreditation meaning they are perfect for both new build and refurbishment projects.
Do Bluemanor "over clad"?
Over cladding is a method of roofline installation where the original and often rotten wood fascia and soffit boards are left in place and the new uPVC fascia and soffits are attached to the old boards. Bluemanor Windows will never over clad. Whilst this solution is considerably cheaper than getting rid of the existing timber boards, it can cause no end of issues in the future.
Where can I see the Roofline that Bluemanor use ?
Do Bluemanor Supply & Install in my area?
Bluemanor Windows supply and install Fascia, Soffit and Guttering throughout Essex, Suffolk and parts of Herts. To find out if Bluemanor can help in your area, simply contact our expert team today.