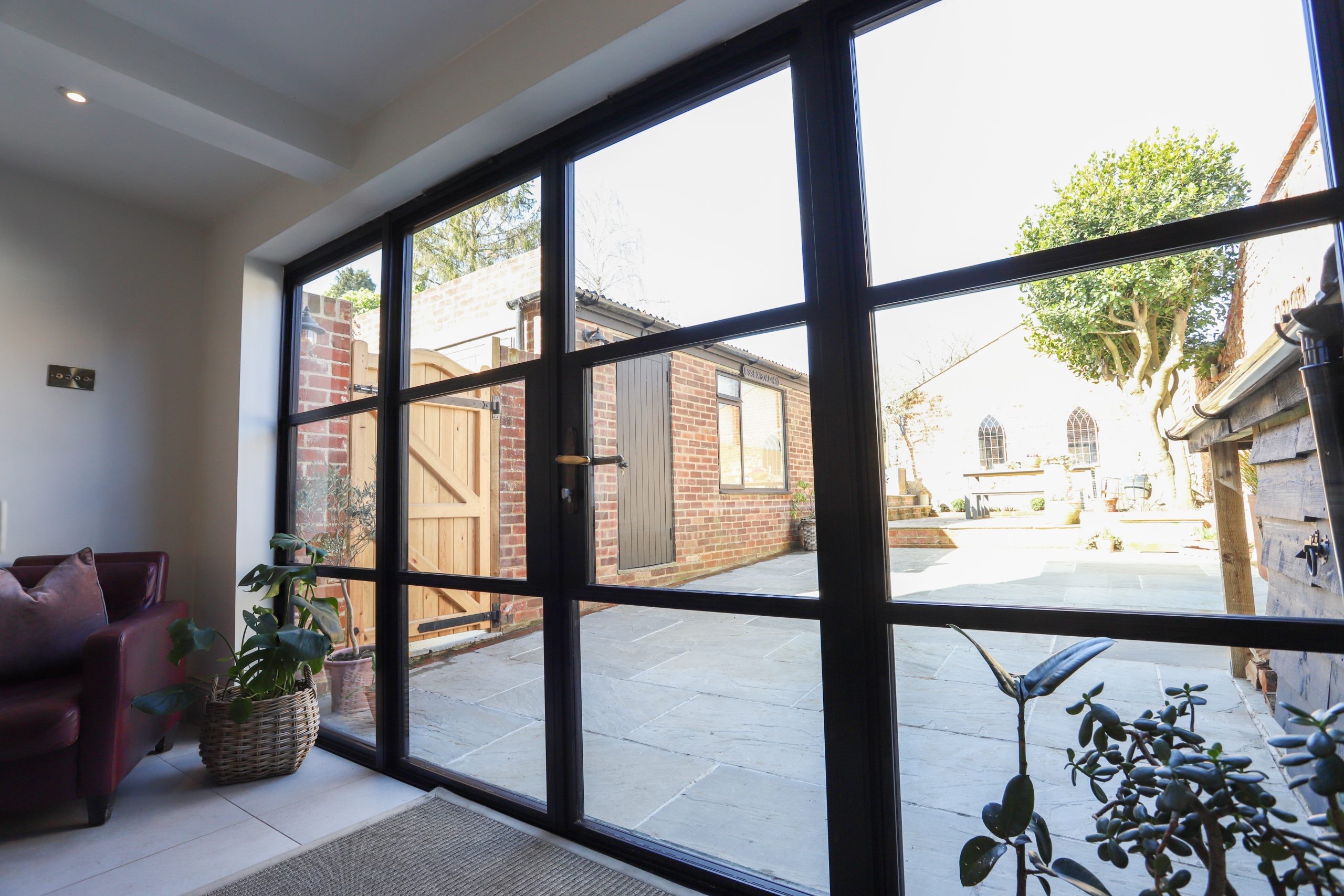 Aluminium French Doors Braintree, Essex
At Bluemanor Windows, we have partnered our decades of experience with reliable suppliers so that we can provide homeowners in Braintree and throughout Essex with stylish and high performing aluminium French doors.
Arrange your Free & No Obligation
Quotation Today
Book your Free & No Obligation Quotation with one of our expert team today, alternatively book a visit to our beautiful showroom to discuss your project and see our products in further detail.
Bluemanor's High Quality Product Range
At Bluemanor, we take great pride in transforming homes in Braintree, Essex, with our elite range of products. Our aluminium French doors are an excellent home renovation option as they're stylish, secure and energy efficient. As well as this, our team work tirelessly to create a seamless transition between your indoor and outdoor areas.
All of our aluminium French doors are made with the best double glazing available, so your property in Braintree, Essex, will retain heat and remain at an ideal temperature no matter the season.
The devoted team of professionals at Bluemanor has over 20 years of industry expertise. We pledge to give you superior service and work hard to make the installation of your aluminium French doors as simple and effective as we can. To ensure that you will be totally satisfied with both our work and our products, all of our aluminium French doors can be custom manufactured to perfectly match your budget and property.
Unbeatable Thermal Performance
At Bluemanor, our aluminium profiles are expertly crafted. To improve the thermal efficiency of your home, our french doors are a perfect choice, as your property will benefit from low U values. The thermal barrier of these doors is created with an innovative design that keeps the interior warm and cosy while preventing draughts with a tight sealing. These doors are practical and beautiful, keeping your Braintree, Essex property cool in the summer and warm in the winter.
Safe and Secure
The aluminium French doors we provide are a secure and reliable choice. The premium profiles we utilise are from Smarts, which are well known and reliable sources. Bluemanor is fully aware of how important it is to feel secure in your own house, which is why the sturdy aluminium provides excellent security. Also, it is guaranteed to last for a very long time.
Multipoint locking systems, in conjunction with strong aluminium frames, are useful for preventing break ins. You can feel secure knowing that the strong glass will remain defiant against impact thanks to the cutting edge double glazing we employ for our French doors.
Weatherproof
Our aluminium French doors are entirely waterproof. Aluminium is resistant to bending, warping, and damage, unlike traditional timber frames. This guarantees that your French doors will remain resilient even in the worst conditions. You can count on Bluemanor to supply aluminium French doors that can endure the strongest winds and the heaviest rain because they are made from components that make them completely weathertight.
Stylish Designs
Aluminium French doors will undoubtedly make your home in Braintree, Essex, more appealing, comfy, and modern. They really are a fantastic way to transform a living area. French doors look fantastic in addition to performing well. While large panes will flood your home with natural light, the lightweight and sturdy frames won't obstruct scenic views.
Bespoke Solutions
We can design aluminium French doors that precisely complement or add character to your home, as they are offered in a wide variety of colours and finishes. There is definitely something for everyone, whether you want to choose a modern anthracite grey, something lighter like cream, or even spin the RAL custom colour wheel. Furthermore, we provide a range of glazing and handle choices so that you can completely personalise your aluminium French doors.
Aluminum French Door
Options
View our custom colour range to get project inspiration and an idea of how Bluemanor's aluminium French doors can transform your home.
More Colours Available to view in our Showroom
Colour Finishes - The aluminium profile we use can be customised from our huge catalogue of RAL colours.
Handle Options - Select the right internal and external handle to suit your Braintree, Essex property.
Glazing Designs - Double and triple glazed units can be specified with our aluminium French doors.
Thresholds - You can specify lowered thresholds to improve ease of access for all.
NEED INSPIRATION?
View Our
Aluminium French Doors Gallery
View More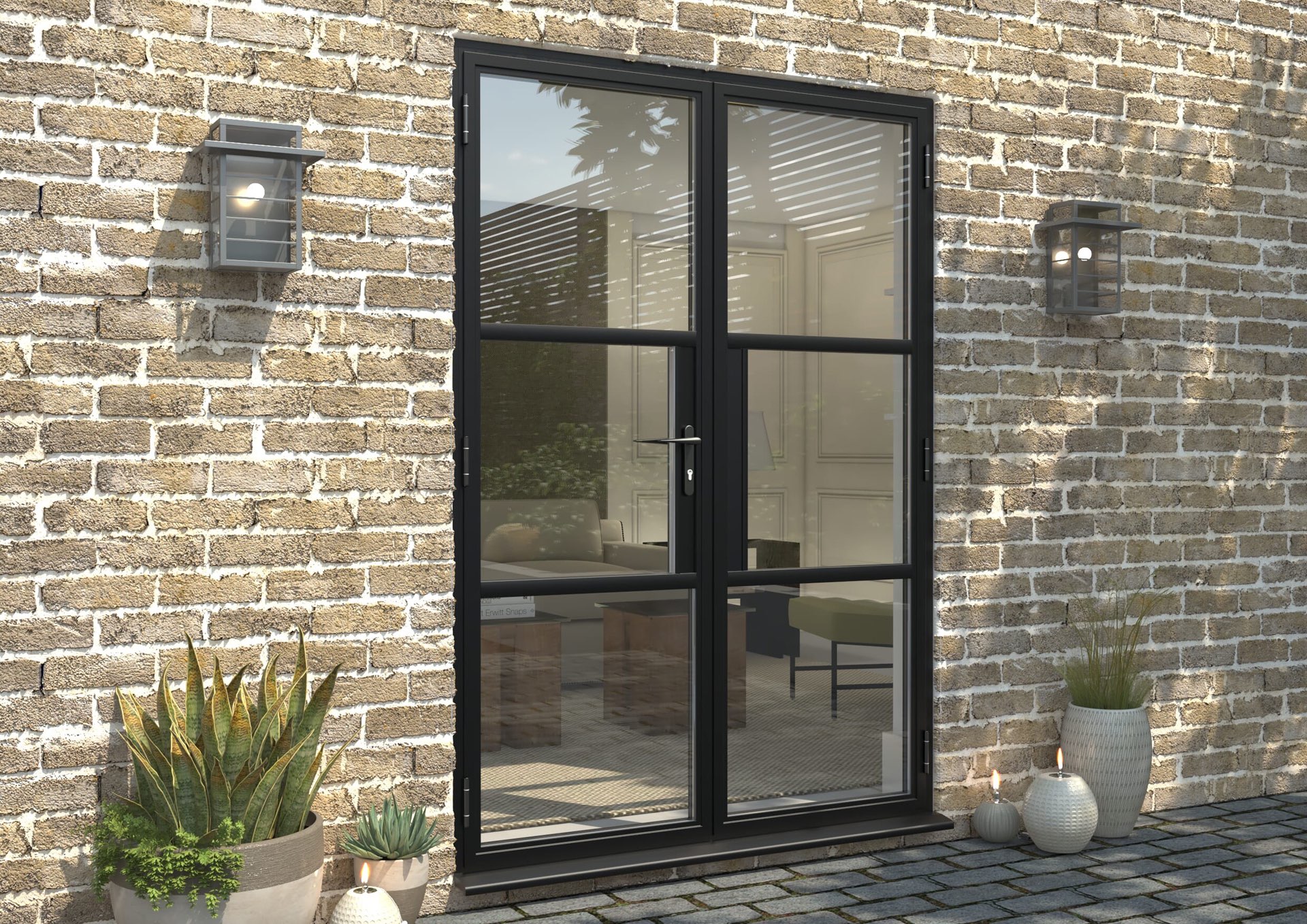 Expert Installers
To guarantee that your new aluminium French doors are perfectly fitted to perform for years to come, you need a reliable installer. Bluemanor's accredited installers are more than equipped for the task. With years of experience installing aluminium French doors and a vast range of other bespoke and industry leading products, our skilled professionals are on an to assist.
No matter the style of your property, you can depend on our installers to treat your home like their own. So why settle for anything less, than Bluemanor's high standards?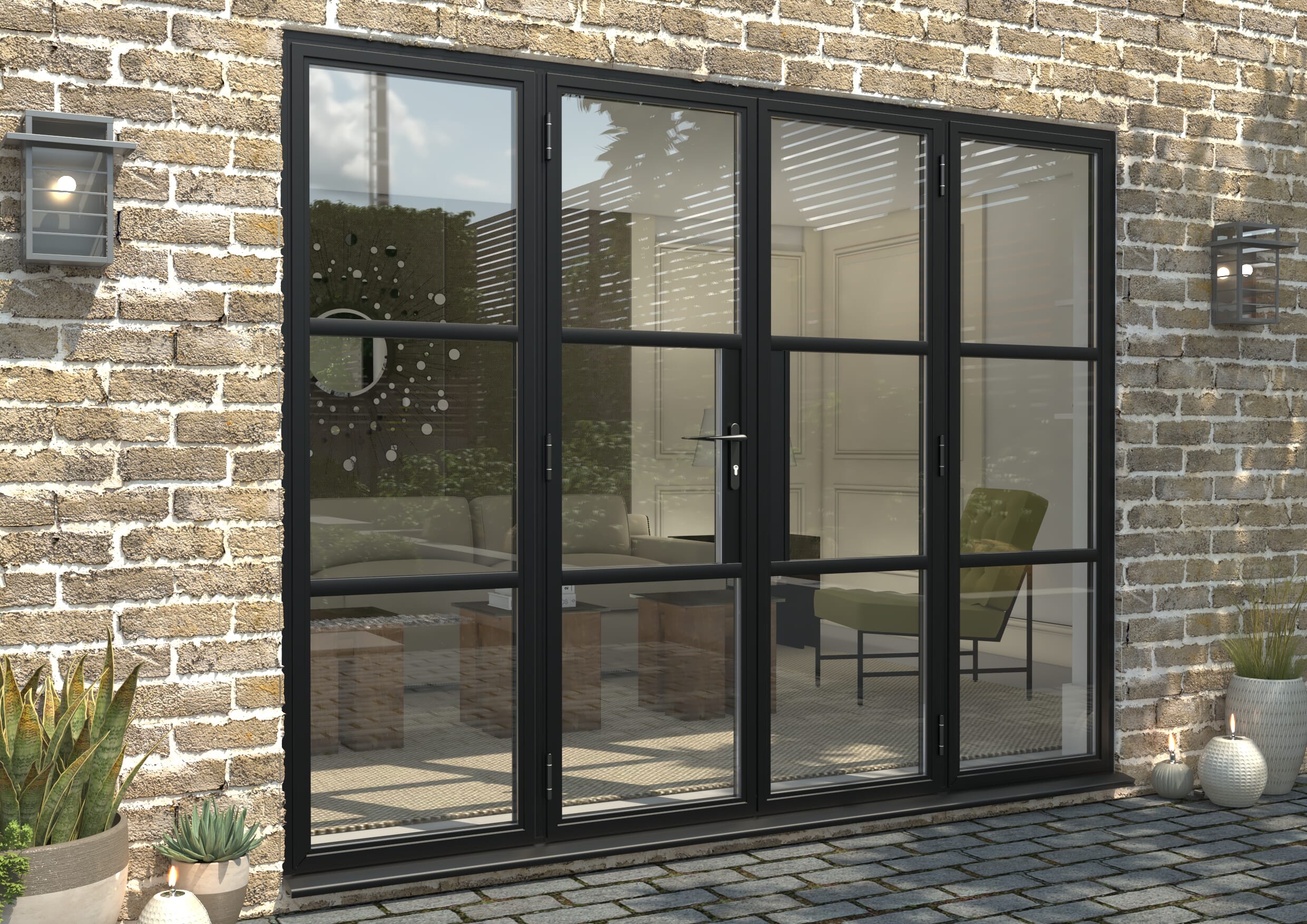 5-Star Rated Customer Service
Ensuring that your renovation project exceeds your expectations, is our main concern. Excellent customer service from your local, family run installer, is what makes your experience genuine and unique.
At Bluemanor, we have received endless 5 star ratings from homeowners in Braintree, Essex and nearby regions. For a taste of what your journey with us could look like, check out our Google reviews today!
TESTIMONIALS
What Our
Customers Say
Kevin Cottis
Bluemanor Windows have been excellent with their communications from day one. A slight delay with the door, but they telephoned to confirm this. Anthony and Austin the fitters were very professional and did a great job. We would highly recommend this company
June Butcher
Anthony and Austin fitted our new front door and glass side panel yesterday. We are so pleased with the work they have done. Polite and professional will recommend Bluemanor Windows friendly and helpful from start to finish.
Suzanne Knight
Austin and Anthony were very efficient and friendly. They did a great job installing our new door.
Elizabeth Kingseller
We had a new front door installed and were very impressed with the service and the door itself. Paul and Austin did a great job fitting it. Thank you.
Bev Rossi
Excellent service from Bluemanor from choosing, purchasing and installation. Paul and Austin were excellent today fitting our front door and side panels and obviously take pride in their work. So pleased with our new door and the service provided by Bluemanor.
Neil MacDonald
Very pleased with our replacement windows; they look lovely and feel well made. Great work by Anthony and Austin who were very polite & friendly , they installed them quickly and neatly & cleaned up after – even helped me remove the blinds before fitting. Overall an excellent job, many thanks.
Jenny Bowman
We have had a very positive experience with Bluemanor Windows, always very helpful and informative. We had Austin and Anthony who fitted our 2 front doors, 1 back door and a window for us today. They were very polite and professional and fitted our products to the highest standard. Thank you very much!
Visit Our Case Studies
Aluminum French Door Prices

Braintree, Essex

To learn more about the stylish selection of aluminium French doors we can install in your Braintree, Essex home, get in contact with us today. The team at Bluemanor are skilled and reliable installers that you can count on to design something unique for your home. We can provide you with a service that we know you'll be pleased with thanks to our vast experience and courteous employees.

You can acquire a free quotation quickly and easily by using our online quoting tool. You can enter all of your design specifications so that we can create something that is specifically tailored to meet your needs.

Simply fill out our online contact form or call us at 01376 322266 to speak with us or for additional information so we can start working on your project right away.
Finance
Options
Here at Bluemanor, we are proud to offer a fantastic range of flexible finance options to help you on your home improvement journey. We have partnered with Improveasy, a leading finance company who specialise in bespoke financial solutions for homeowners looking to achieve the home of their dreams.
If you are looking to enhance your home, take a look at our finance options to find out how Bluemanor can help you.
Energy Efficient
& Environmentally Friendly
Lower Carbon Footprint
Our aluminium French doors will reduce your carbon footprint and the cost of your energy bills, with its cutting edge A+ or A++ double glazing and triple glazing technology.
Fully Recyclable
When your French doors have served their purpose, the aluminium profiles that we used can be recycled entirely.
Energy Efficient Profile
Your carbon footprint and energy costs will decrease thanks to the extremely low U-values that our energy efficient aluminium French doors achieve.
Visit our
Showroom
We have a stunning showroom in the heart of Braintree, here in Essex. You can visit us today and view a whole range of our bespoke products in person. We're sure you'll fall in love with one double glazing product or another. After all, we offer a full suite of windows, doors and conservatories, from the modern to the traditional.
You can also use your visit to discuss your projects with an in-house expert.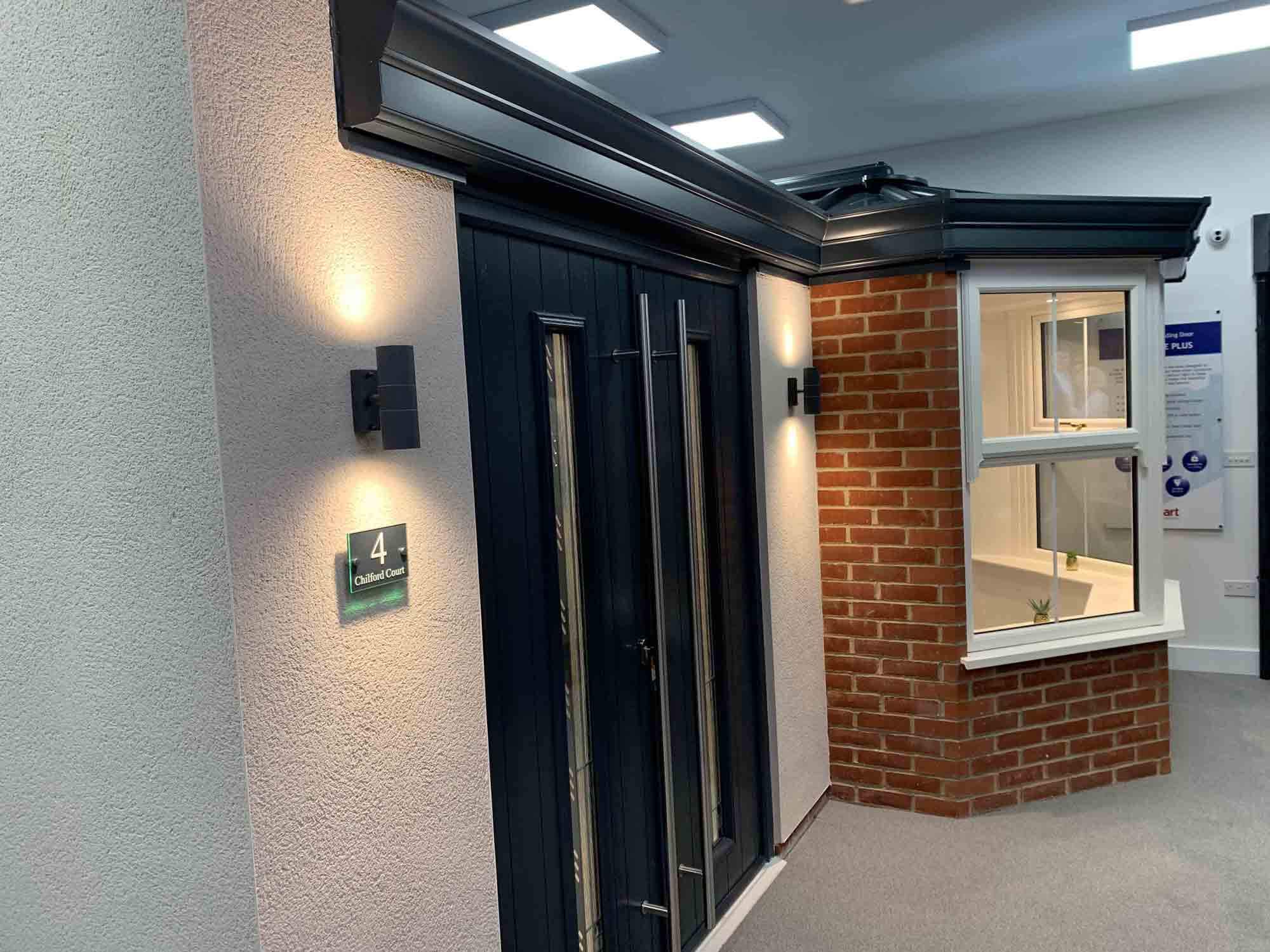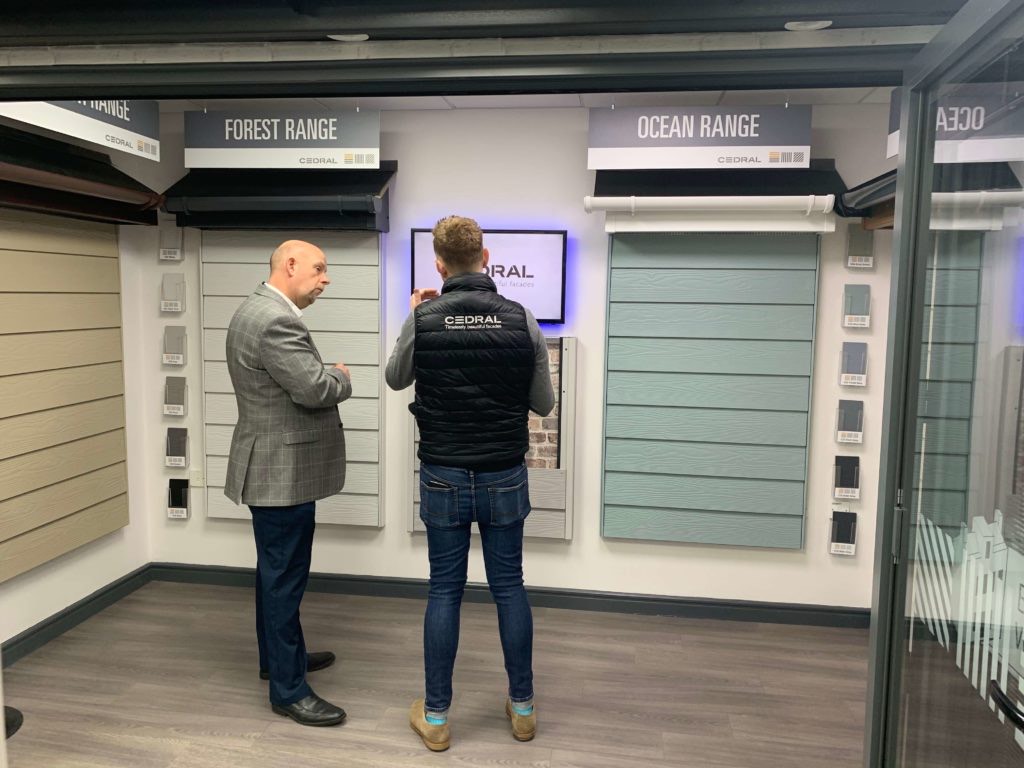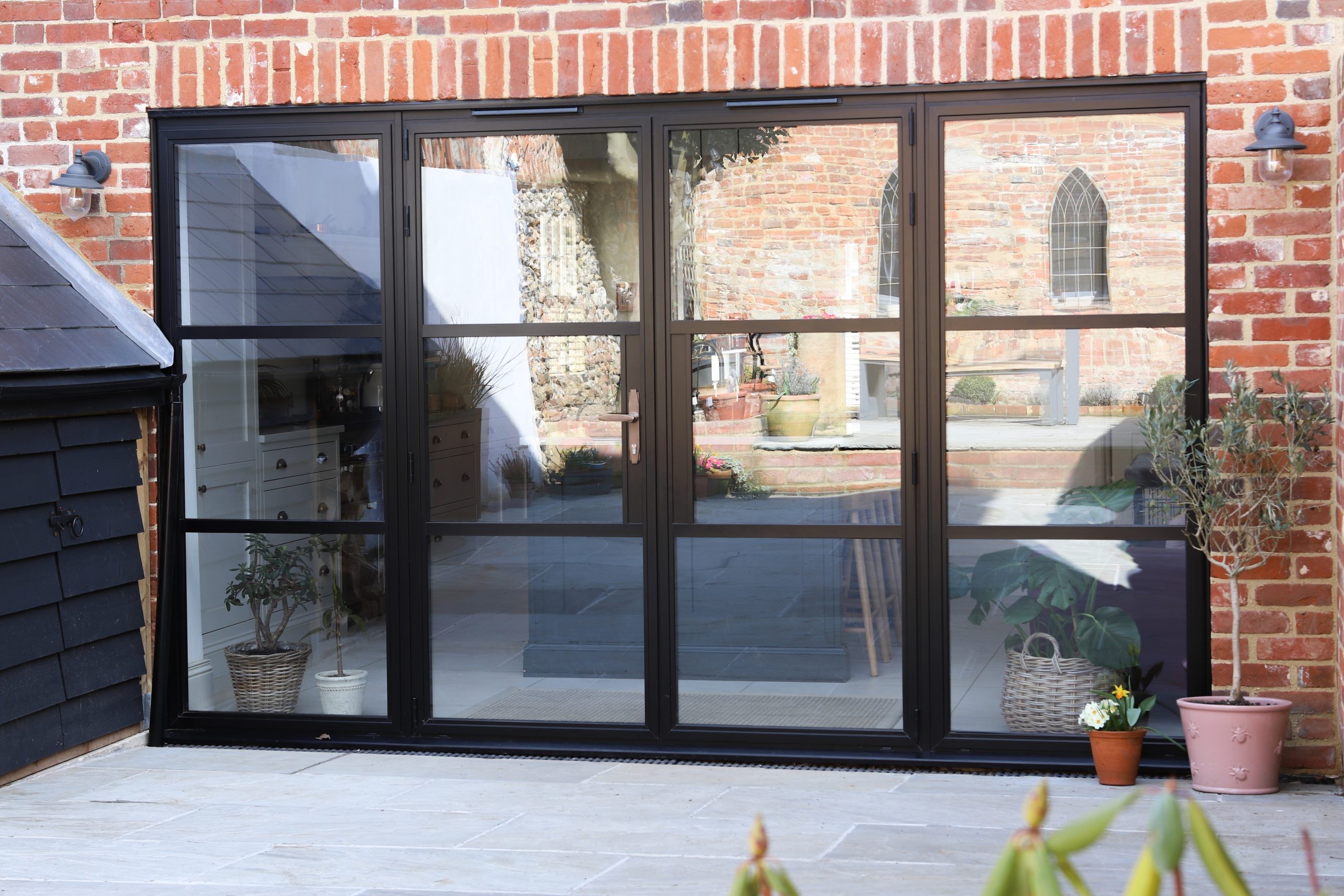 Frequently Asked
Questions