Mock Sash Windows Braintree & Essex
Based in Braintree, we install mock sash windows throughout Colchester, Chelmsford, Bishops Stortford, Halstead and the areas in and around Essex. To transform your home with traditional windows that are constructed with modern window technology, start an online quote today!
Arrange your Free & No Obligation
Quotation Today
Book your Free & No Obligation Quotation with one of our expert team today, alternatively book a visit to our beautiful showroom to discuss your project and see our products in further detail.
Authentic Mock Sash Windows
The high performing mock sash windows that we offer come with many benefits. By using mechanical joints and sash horn features, a traditional timber aesthetic is mimicked. If you have a period property that would usually have timber windows, then mock sash windows are an excellent alternative. Crafted from uPVC, these frames are sure to make your home more energy efficient. Elegant and classic looking, mock sash windows are an ideal way to make your home in Braintree, Essex look even more authentic. They truly will transform your property and increase its value.
Unrivalled Security
Yale's high security multipoint shootbolt locking mechanisms come as standard with Bluemanor Windows and provide peace of mind that your new mock sash windows windows are incredibly secure.
Unbeatable Energy Efficiency
Our EnergyPlus mock sash windows achieve an A+ energy rating as standard – the highest you can achieve on a double glazed window. This help keep homes as energy efficient as possible.
Made in Britain
By using British made bow and bay windows, we support British manufacturing. We are proud to supply our high quality and nationally produced products. Your mock sash windows have been engineered with care.
Authentic Design
Our mock sash windows have been expertly crafted to replicate authentic timber sash windows. Meaning your home can benefit from modern window technology as well as traditional aesthetics.
Sculptured Sash Horns
Our mock sash windows are detailed with flawlessly integrated sash horns — helping to achieve the classic appearance of a run through sash horn
Astragal Bars
To give the effect of traditional period windows, astragal bars are decoratively fitted onto our mock sash windows.
NEED INSPIRATION?
View Our
Mock Sash Windows Gallery
View More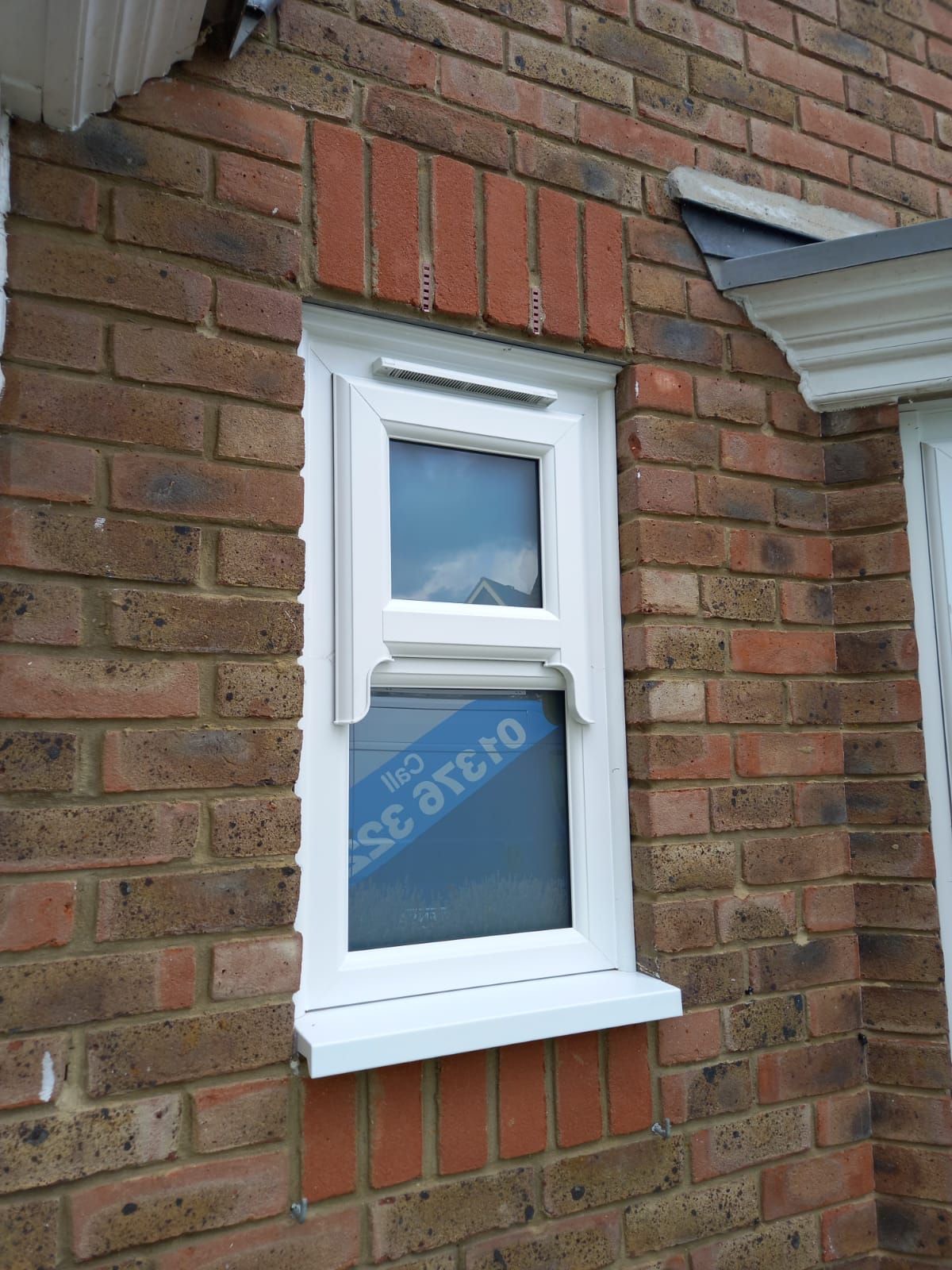 Property Experts
Being a fantastic alternative to timber, our mock sash windows are perfect for modern and older properties. To ensure that your window installation is perfectly fitted in your home, you need an expert that is capable of caring for any property style.
With Bluemanor, you can get exactly that. Throughout Braintree, Essex and neighbouring areas, we have attained years of experience in renovating an array of properties.  Paired with our excellent customer service, you can feel at ease in Bluemanor's reliable hands. Don't compromise, choose Bluemanor!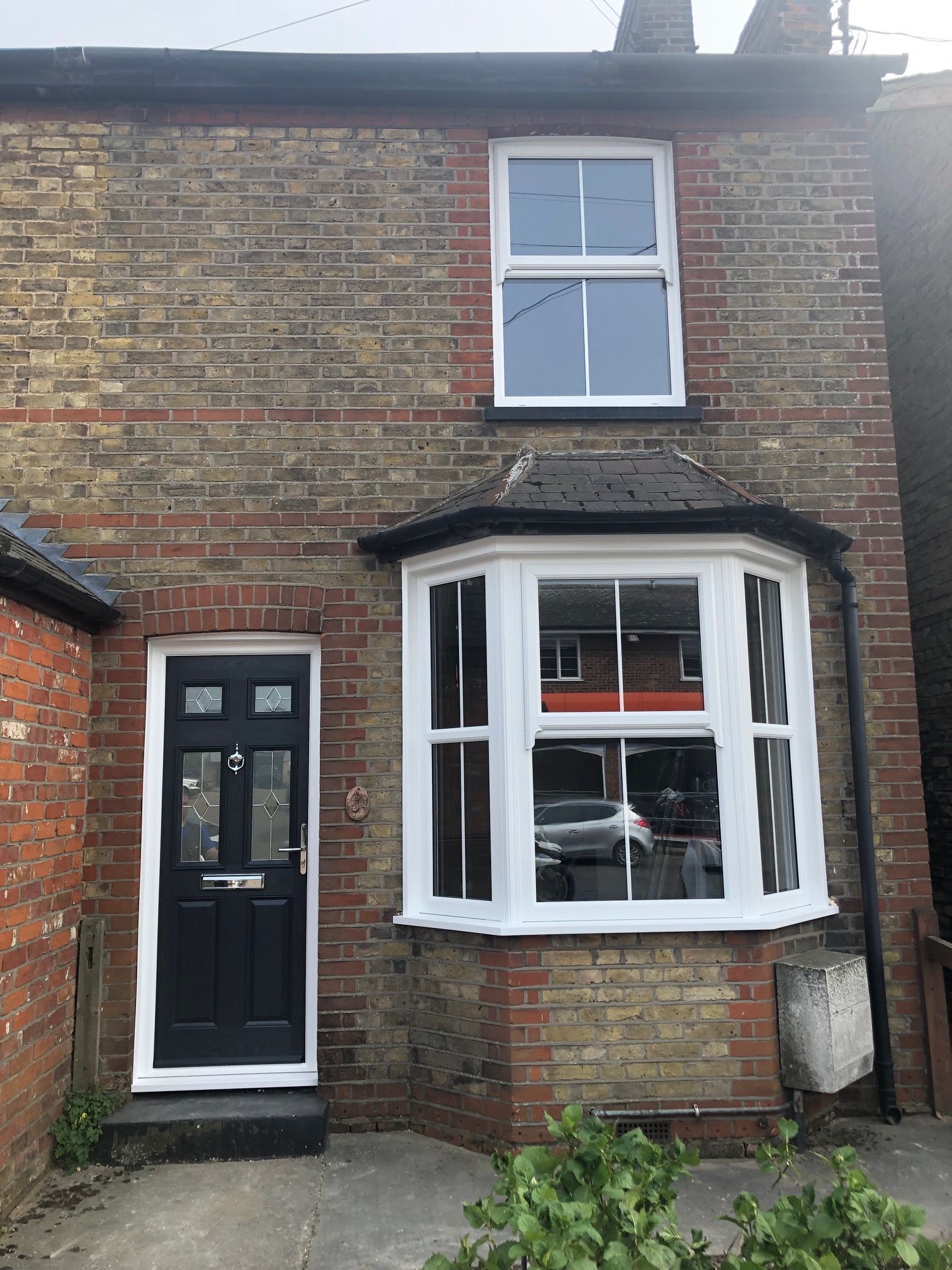 Essex's Trusted Installer
Throughout the Essex region, we have assisted the community with their renovation ambitions for decades. We have obtained countless 5* reviews from homeowners just like yourself for our amazing service.
From quote right through to aftercare, you'll benefit from a tailored customer service experience, thanks to our friendly team. You can sit back while we make your dream project become a reality.
TESTIMONIALS
What Our
Customers Say
Kevin Cottis
Bluemanor Windows have been excellent with their communications from day one. A slight delay with the door, but they telephoned to confirm this. Anthony and Austin the fitters were very professional and did a great job. We would highly recommend this company
June Butcher
Anthony and Austin fitted our new front door and glass side panel yesterday. We are so pleased with the work they have done. Polite and professional will recommend Bluemanor Windows friendly and helpful from start to finish.
Suzanne Knight
Austin and Anthony were very efficient and friendly. They did a great job installing our new door.
Elizabeth Kingseller
We had a new front door installed and were very impressed with the service and the door itself. Paul and Austin did a great job fitting it. Thank you.
Bev Rossi
Excellent service from Bluemanor from choosing, purchasing and installation. Paul and Austin were excellent today fitting our front door and side panels and obviously take pride in their work. So pleased with our new door and the service provided by Bluemanor.
Neil MacDonald
Very pleased with our replacement windows; they look lovely and feel well made. Great work by Anthony and Austin who were very polite & friendly , they installed them quickly and neatly & cleaned up after – even helped me remove the blinds before fitting. Overall an excellent job, many thanks.
Jenny Bowman
We have had a very positive experience with Bluemanor Windows, always very helpful and informative. We had Austin and Anthony who fitted our 2 front doors, 1 back door and a window for us today. They were very polite and professional and fitted our products to the highest standard. Thank you very much!
Visit Our Case Studies
Mock Sash Window Prices

Braintree & Essex

If you would like to find out more about our elegant collection of mock sash windows, then get in touch with us today. At Bluemanor, we guarantee a friendly service which boasts professionalism and trust. We really will take care of you and your home in Braintree, Essex as we create something unique.

Our clever online quoting tool can be used to get an instant free quote. Simply input each of your design requirements and we will tailor a design and quote for you and your property.

To speak with us and discuss things further, fill in our online contact form or call us on 01376 322266. We look forward to hearing from you and we can't wait to work with you.
Finance
Options
Here at Bluemanor, we are proud to offer a fantastic range of flexible finance options to help you on your home improvement journey. We have partnered with Improveasy, a leading finance company who specialise in bespoke financial solutions for homeowners looking to achieve the home of their dreams.
If you are looking to enhance your home, take a look at our finance options to find out how Bluemanor can help you.
Energy Efficient
& Environmentally Friendly
Low Maintenance
Being manufactured from uPVC, our mock sash windows only require occasional upkeep to look and perform their best.
Lower Carbon Footprint
Being so energy efficient, our mock sash windows could help lower your monthly heating bills. They're a long term investment.
Long Lifespan
With our uPVC mock sash windows, less ends up in landfill. They should only need replacing after 30 years, if maintained well.
Energy Efficient Profile
Mock sash windows in uPVC can come with an internally chambered design, helping to improve thermal retention.
Visit our
Showroom
We have a stunning showroom in the heart of Braintree, here in Essex. You can visit us today and view a whole range of our bespoke products in person. We're sure you'll fall in love with one double glazing product or another. After all, we offer a full suite of windows, doors and conservatories, from the modern to the traditional.
You can also use your visit to discuss your projects with an in-house expert.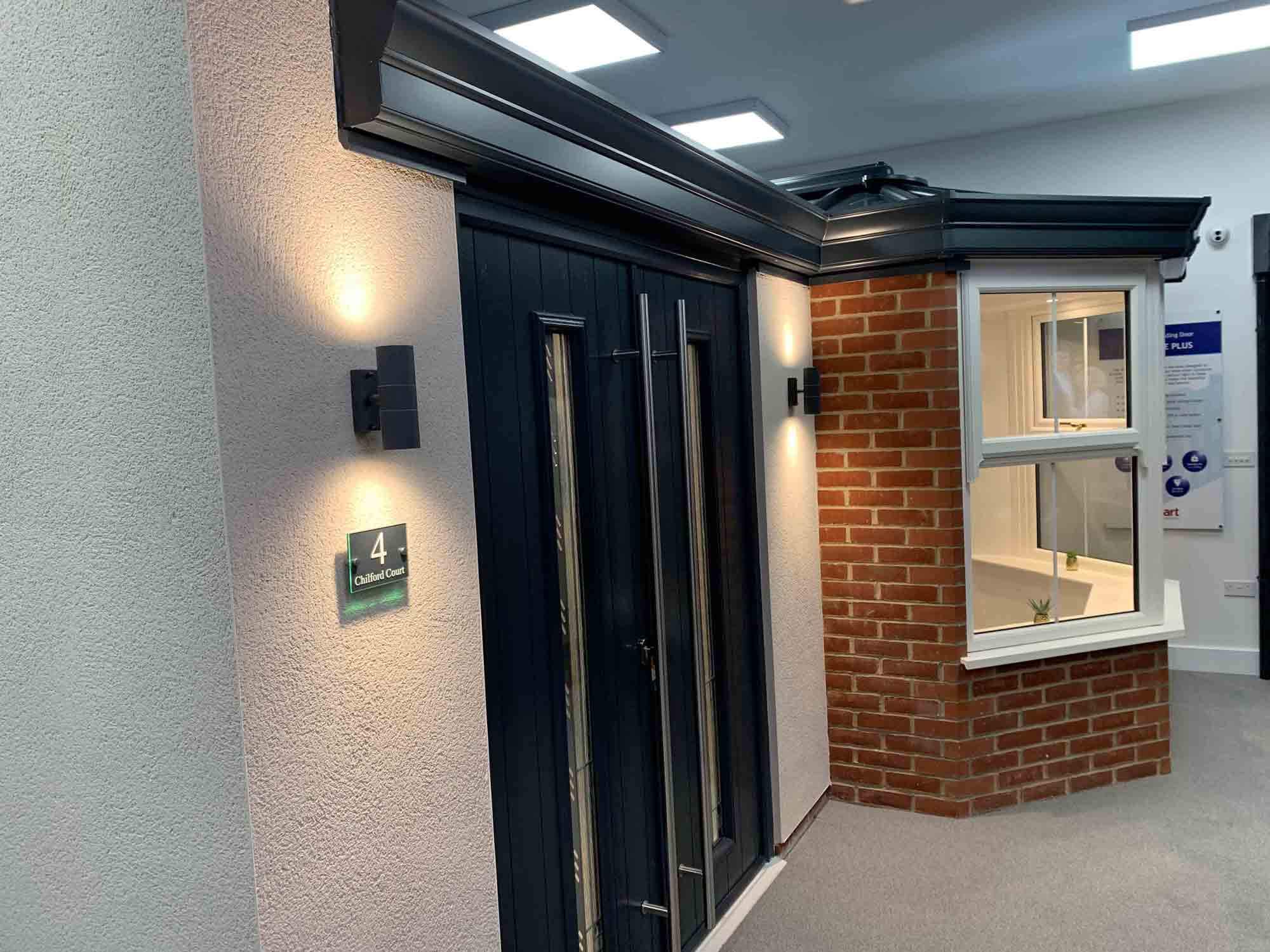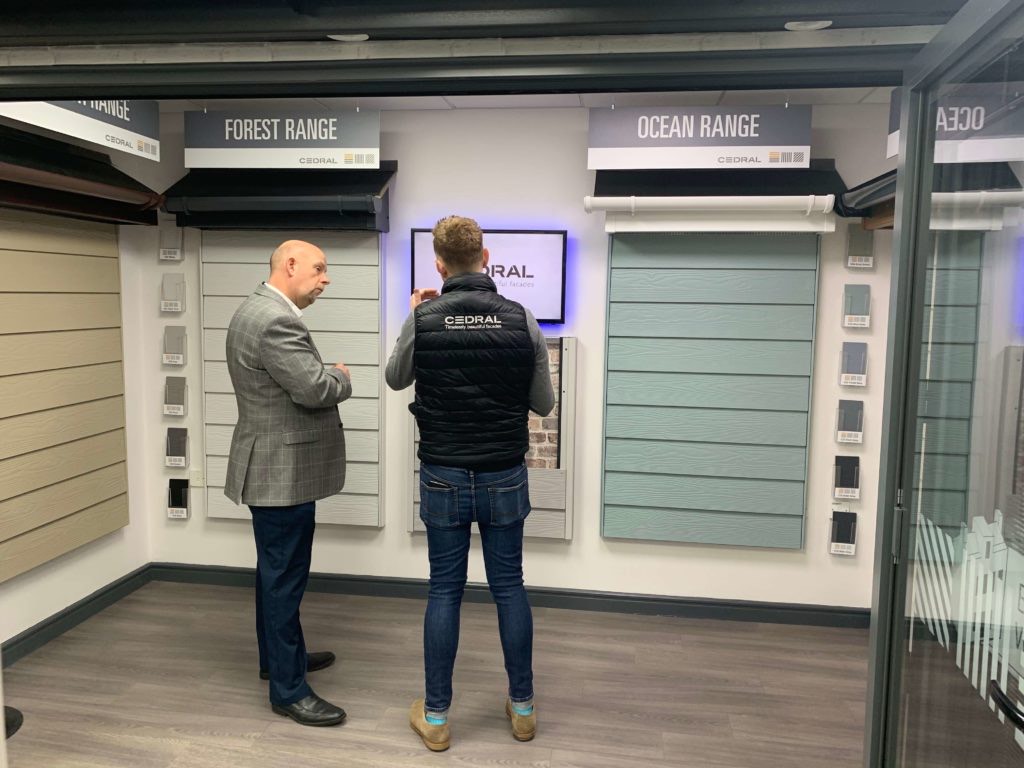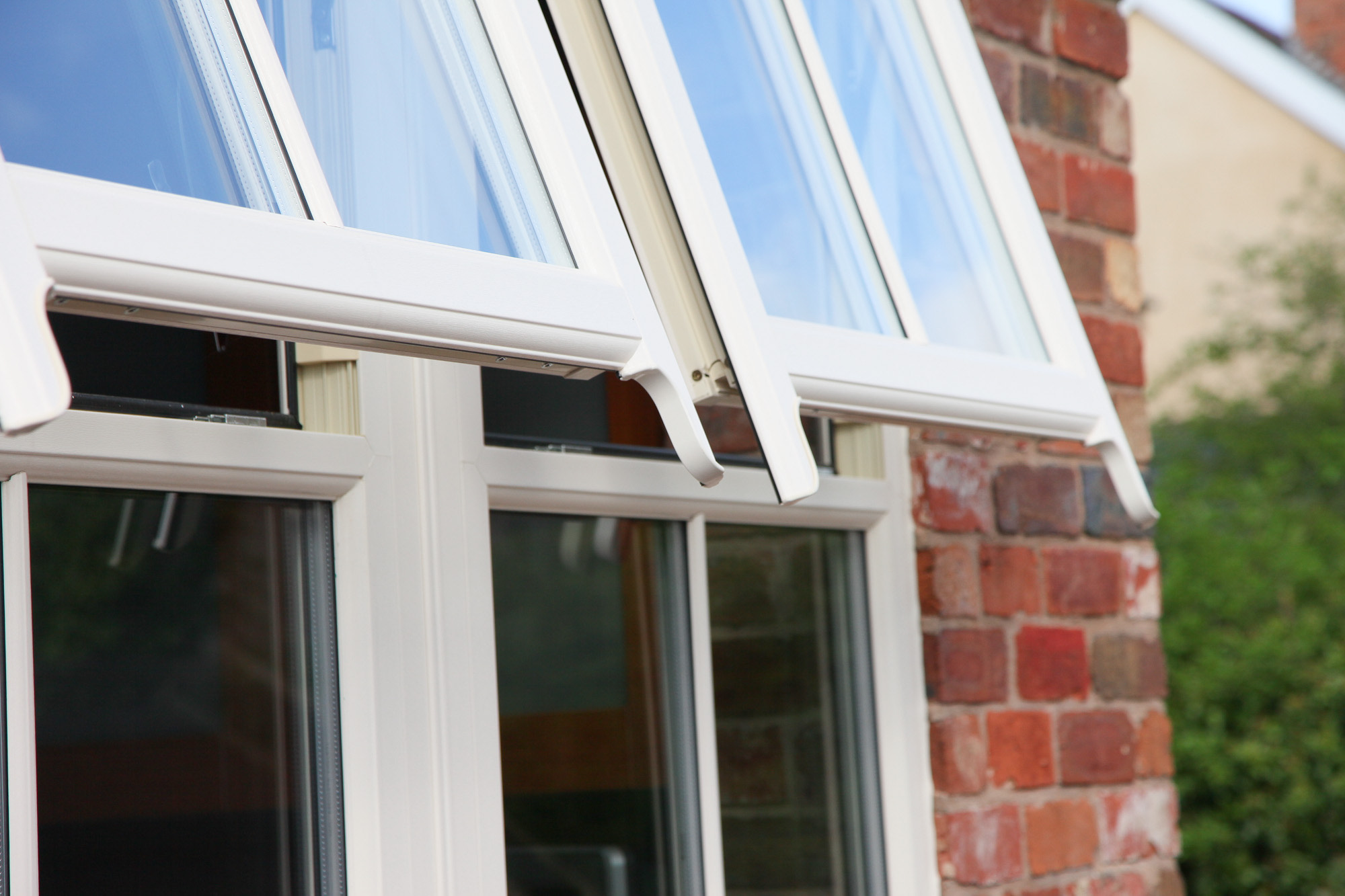 Frequently Asked
Questions