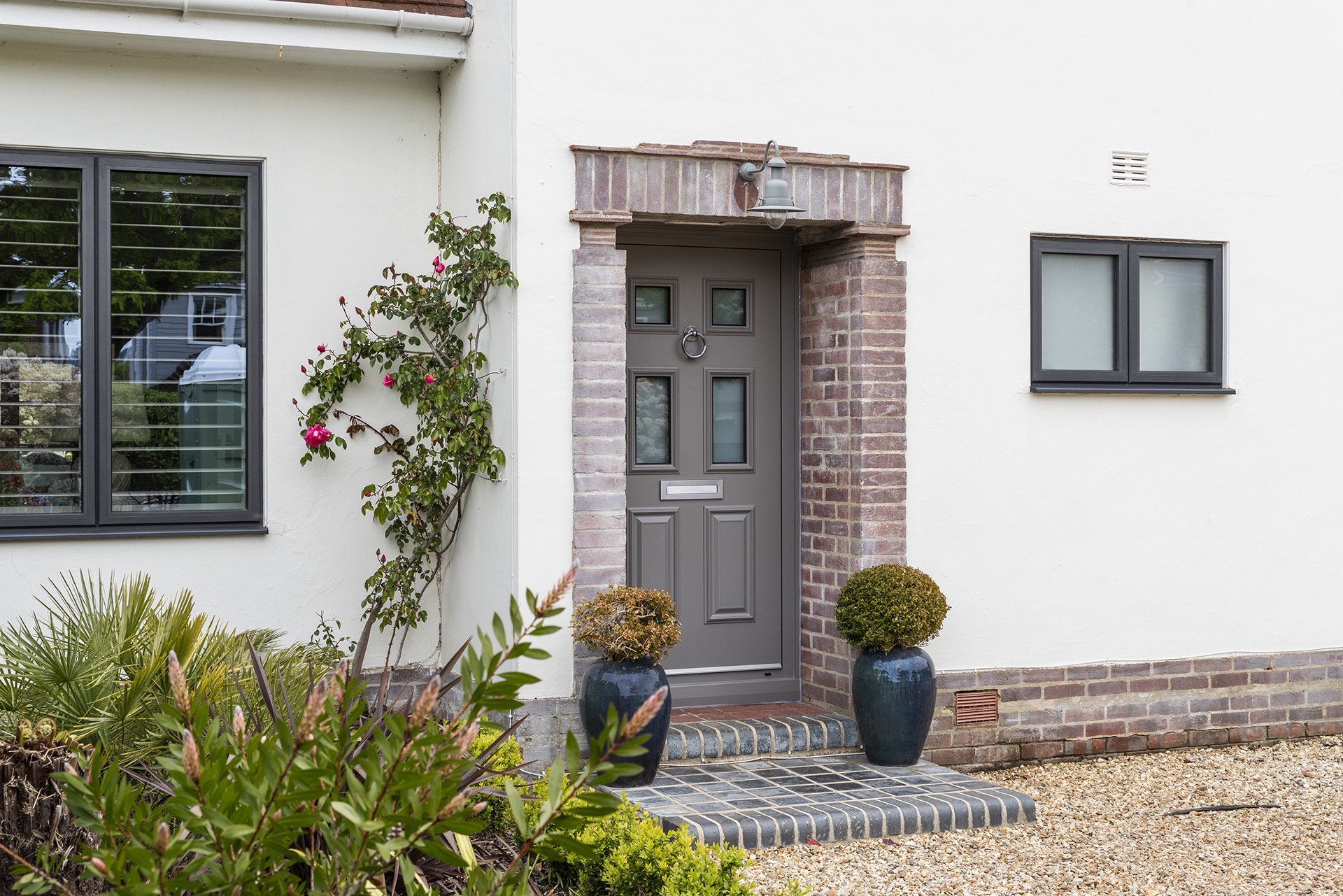 Aluminium Front Doors Braintree & Essex
Aluminium Front doors fitted in Braintree, Chelmsford, Bishops Stortford, Halstead and throughout Essex and the surrounding counties. Start a front door quote online today. You can discover the features and benefits of these doors below.
Arrange your Free & No Obligation
Quotation Today
Book your Free & No Obligation Quotation with one of our expert team today, alternatively book a visit to our beautiful showroom to discuss your project and see our products in further detail.
Outstanding Aluminium Front Doors
Here at Bluemanor, we are proud to offer an exceptional range of aluminium front doors for homeowners throughout Essex. These exquisite front door options are the ultimate way to transform the entrance to your home, both in appearance and performance.
We work closely with Smart Aluminium to bring you this exceptional Designer Door range. Whether you live in a modern build, traditional property or heritage home, our fantastic and versatile range of aluminium front doors are suited to all homeowners. Each aluminium door is crafted in a brand new manufacturing facility to ensure the production of each one is of the highest possible standard.
We are proud to deliver unbeatable aluminium front door installations to homeowners throughout Essex. These market leading designs from Smart are unique in their unwavering attention to detail, from colour finishes to hardware and locking mechanisms, and we couldn't be prouder to deliver them to your home. When choosing aluminium front doors for your home, Bluemanor is the perfect choice.
Superior Colours, Finishes & Hardware
Resilient, 10-Point Locking Mechanisms
Premium Aluminium Profiles
Striking & Versatile Aesthetics
Four Distinct Designer Door Collections
Outstanding Weatherproofing
Smarts Approved Installer
NEED INSPIRATION?
View Our
Aluminium Front Doors Gallery
View More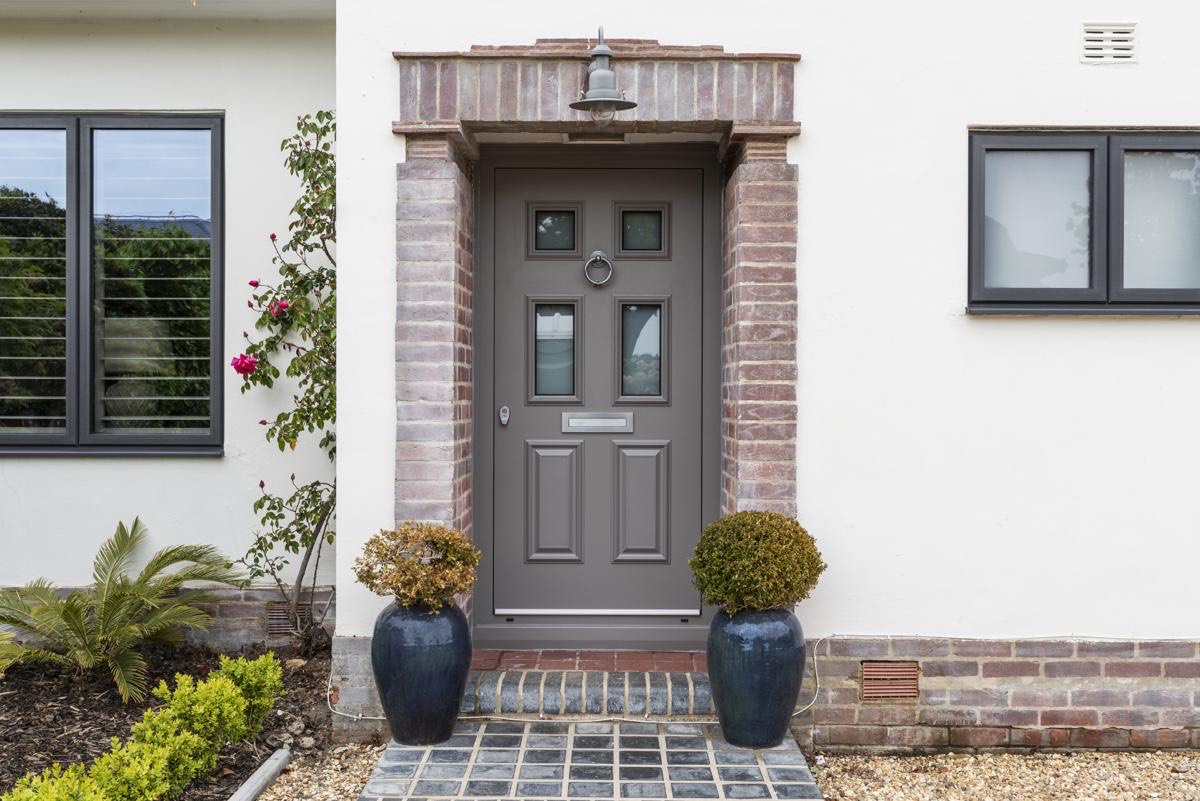 Versatile Aluminium Front Door Designs
Opting for aluminium front doors is the ultimate investment in the entrance to your home. The Designer Door range offers great versatility with numerous custom options to suit any home.
We offer a choice of four unique styles: Traditional, Modern, Vintage and Cottage. Each option offers a different aesthetic and feel and can be tailored with a number of custom finishes and accessories. Our unrivalled range of colour options will inspire all properties in Essex and make a real design statement. Choose from vibrant reds and greens for a striking look or muted creams and greys for a more subtle appearance.
Furthermore, custom door furniture is available to add the perfect finishing touch to your aluminium front door. We are proud to offer a diverse range of door knockers in various colours and finishes. There is also an abundance of door handles available, including traditional rounded door knobs, lever handles and pull handles.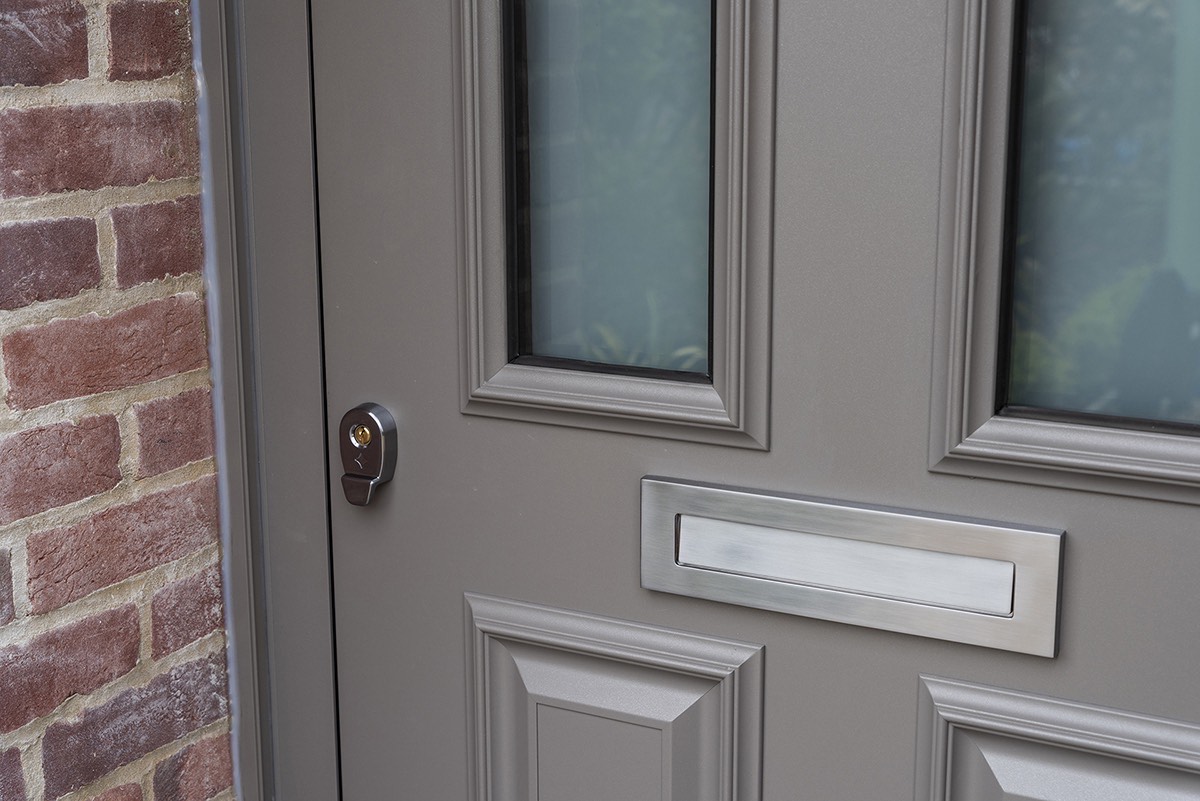 Benefits of Aluminium Front Doors
Our outstanding range of aluminium front doors not only look fantastic but come with a range of exceptional performance benefits that set them apart from other front doors on the market.
Our aluminium front doors deliver excellent thermal efficiency. Our designs are fitted with fully insulated door panels and a polyamide thermal barrier to deliver the highest performance and energy efficiency possible. This means you will enjoy complete control over your indoor environment for ultimate comfort throughout the year.
Furthermore, our designs deliver fantastic weatherproofing. An integrated weather bar adds additional protection against the outdoor elements, meaning your aluminium front door will keep your home completely shielded from the wind and rain.
Your front door is the entrance to your home, and we understand the importance of ensuring it is secure. This is why our aluminium front doors are fitted with high quality 10-point locking mechanisms to deliver exceptional security. They are also fitted with three adjustable hinges resistant to 80kg of pressure per hinge as well as hidden hinge protectors to provide the most robust security.
TESTIMONIALS
What Our
Customers Say
Kevin Cottis
Bluemanor Windows have been excellent with their communications from day one. A slight delay with the door, but they telephoned to confirm this. Anthony and Austin the fitters were very professional and did a great job. We would highly recommend this company
June Butcher
Anthony and Austin fitted our new front door and glass side panel yesterday. We are so pleased with the work they have done. Polite and professional will recommend Bluemanor Windows friendly and helpful from start to finish.
Suzanne Knight
Austin and Anthony were very efficient and friendly. They did a great job installing our new door.
Elizabeth Kingseller
We had a new front door installed and were very impressed with the service and the door itself. Paul and Austin did a great job fitting it. Thank you.
Bev Rossi
Excellent service from Bluemanor from choosing, purchasing and installation. Paul and Austin were excellent today fitting our front door and side panels and obviously take pride in their work. So pleased with our new door and the service provided by Bluemanor.
Neil MacDonald
Very pleased with our replacement windows; they look lovely and feel well made. Great work by Anthony and Austin who were very polite & friendly , they installed them quickly and neatly & cleaned up after – even helped me remove the blinds before fitting. Overall an excellent job, many thanks.
Jenny Bowman
We have had a very positive experience with Bluemanor Windows, always very helpful and informative. We had Austin and Anthony who fitted our 2 front doors, 1 back door and a window for us today. They were very polite and professional and fitted our products to the highest standard. Thank you very much!
Visit Our Case Studies
Aluminium Front Door Prices

Braintree & Essex

Enhance your Braintree & Essex home with an exquisite aluminium front door! Get a free, no obligation aluminium front door cost within a few moments tailored to your exact specifications.
Finance
Options
Here at Bluemanor, we are proud to offer a fantastic range of flexible finance options to help you on your home improvement journey. We have partnered with Improveasy, a leading finance company who specialise in bespoke financial solutions for homeowners looking to achieve the home of their dreams.
If you are looking to enhance your home, take a look at our finance options to find out how Bluemanor can help you.
Finance Available
If you're unsure about paying for your new aluminium front door, we offer flexible finance options to suit your monthly budget.
Home Improvement Experts
We've been installing aluminium front doors throughout Braintree & Essex for decades. You can place your trust in our expertise, knowing we're experts.
Local & Family Run
As a family run, local company here in Essex, you will receive the best possible service from the Bluemanor family. We make the home renovations process thoroughly enjoyable and completely hassle free.
Smart's Quality
We work with Smart's, supplying their suite of aluminium front doors. Simply put, they are the best systems on the market. We only want to offer you the best for your home.
Visit our
Showroom
We have a stunning showroom in the heart of Braintree, here in Essex. You can visit us today and view a whole range of our bespoke products in person. We're sure you'll fall in love with one double glazing product or another. After all, we offer a full suite of windows, doors and conservatories, from the modern to the traditional.
You can also use your visit to discuss your projects with an in-house expert.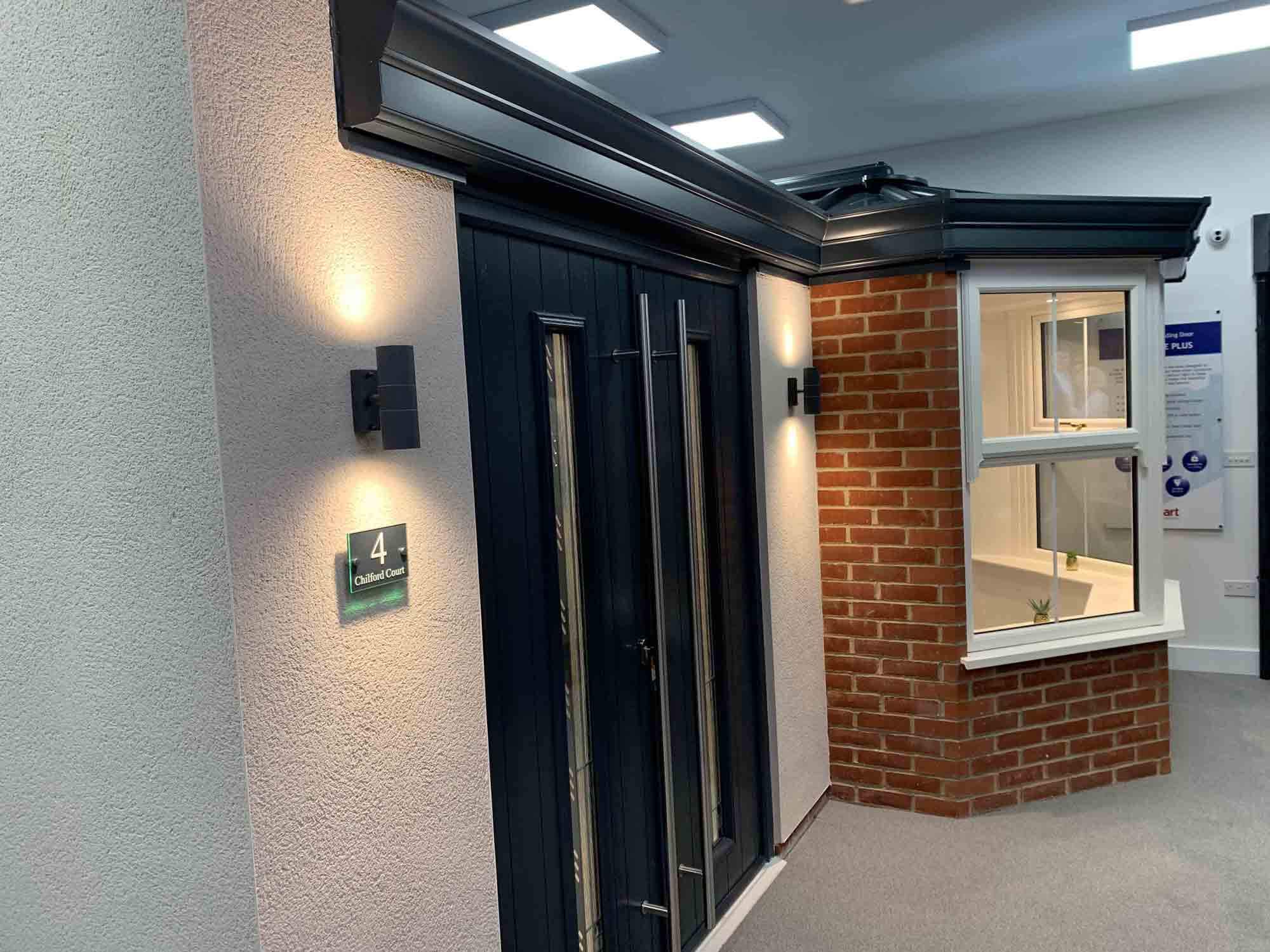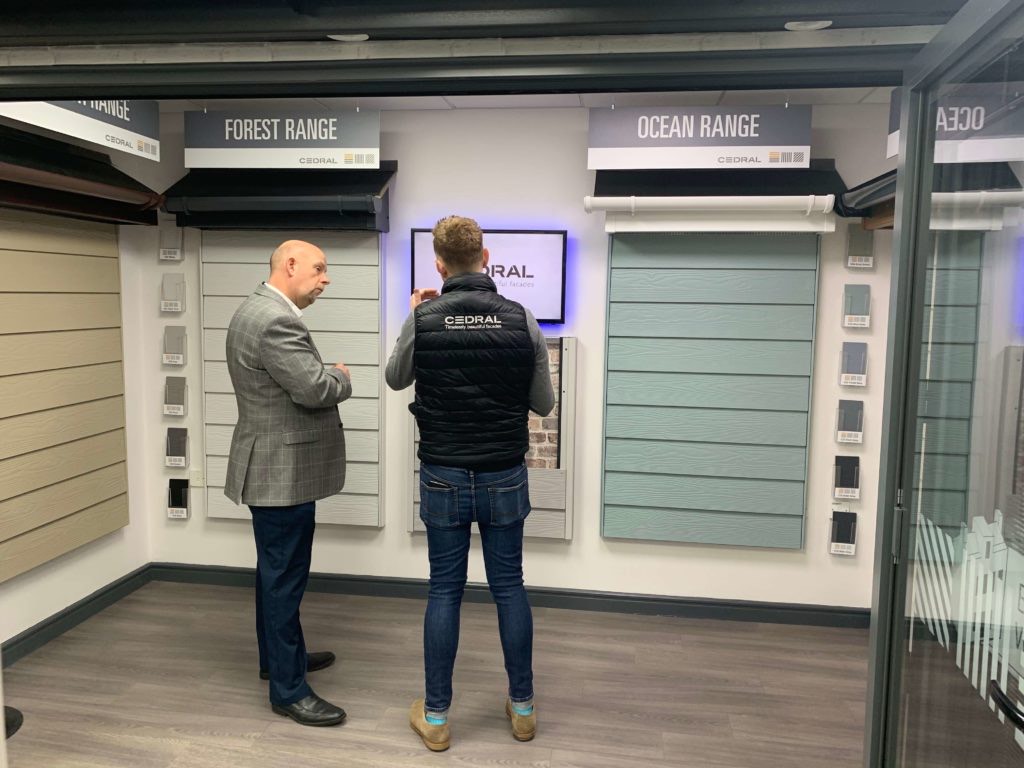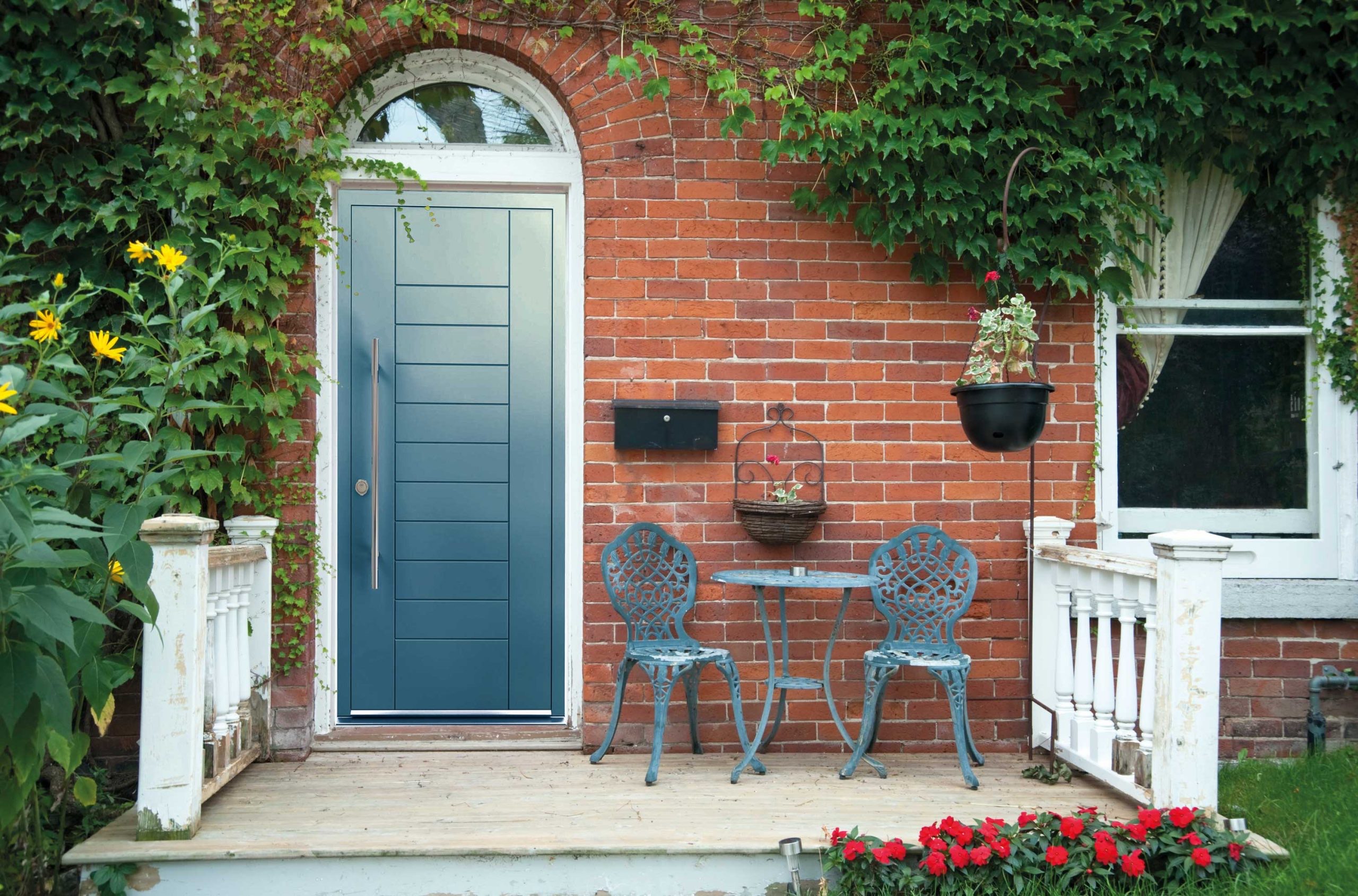 Frequently Asked Questions