Integral Blinds
Based in Braintree, we install a range of integral blinds in surrounding areas such as Colchester, Chelmsford, Bishops Stortford, Halstead and across Essex. Contact us to get a quote for integral blinds today.
Arrange your Free & No Obligation
Quotation Today
Book your Free & No Obligation Quotation with one of our expert team today, alternatively book a visit to our beautiful showroom to discuss your project and see our products in further detail.
Integral Blinds in Braintree, Essex
Integral blinds are a cost-effective, excellent alternative to regular external blinds. Bluemanor are proud to offer customers in Braintree and Essex stylish and modern integral blinds from Between Glass Blinds. These magnetised, integrated blinds are a simple yet effective option for your windows and doors. They provide your home with privacy and light regulation without the need for visible hanging cords or flimsy sashes.
Available in Venetian and pleated designs, these integral blinds offer a completely cordless system. This design is made up of internal slats sandwiched between the glass panels of your double glazed unit. This state-of-the-art option has become more and more popular for homeowners in recent years. Its sturdy yet visually pleasing design will give your window panes added safety with less upkeep.
We are committed to delivering the very best home improvements. This means that you can rest assured that you are getting an industry leading installation from our trusted experts at Bluemanor.
Made in Britain
A combination of years of research and development, excellent craftsmanship, and beautiful design has culminated in an industry leading integrated blind made here in Great Britain.
Energy Efficient
Our integrated blinds regulate energy usage, controlling heat during the summer, and maximising warmth during the winter plus reducing glare from direct sunlight.
Child & Pet Friendly
There's minimal maintenance and cleaning required as our integrated blinds are hygienically sealed and dust free. There are no strings attached, so they're child and pet friendly, especially compared to conventional blinds.
Wide Range of Colours
At Bluemanor, we recognise and value the importance of aesthetics, so we offer many bespoke colour options for our integrated blinds.
Simple & Sophisticated
Our integrated magnetic blinds are perfectly sealed between a double glazed glass unit. They are easy to operate, maintenance free, reliable, and durable. They are perfect for every home or commercial property.
Install throughout the Home
Our integrated magnetic blinds are suitable for a variety of different products including windows, doors, french doors, sliding doors, and conservatories from bespoke to standard.
NEED INSPIRATION?
View Our
Integral Blind Gallery
View More
Windows With Built in Blinds
Our integral blinds are operated using discreet sliding magnets around the edge of each unit. They offer the ideal alternative to standard blinds with a smooth and energy efficient operation.
There are plenty of fantastic benefits to choosing windows with integrated blinds for your home improvement in Braintree or the surrounding Essex area. The snag-free design not only provides privacy and shading from the sun but is also a child and pet friendly, safer option to traditional designs.
The slats are safety tucked away in between the double glazed panels. Therefore they cannot be touched and cause potential damage to little ones or be damaged themselves.
Hygienic and Maintenance Free Integral Blinds
These elegant integrated blinds can modernise your home improvement project. They are a fantastic option for bifolding doors or sliding doors as these styles operate in a way that may not align with traditional blind styles. Venetian or pleated blinds are not as practical as they may wave in the breeze and tangle easily. Therefore, integral blinds for bifold doors provide a fantastic solution while adding style to your space. 
Their sleek and modest design means they could be a fantastic option for windows in commercial buildings and offices. The cordless and unobtrusive operation, along with their modern style, can contribute to the professionalism of your space. As the pleats are sealed away in the double glazed unit, they pose no fire hazard in the way traditional blinds may. You can benefit from a heightened level of safety in your workspace or commercial building when you opt for windows with integrated blinds. 
TESTIMONIALS
What Our
Customers Say
Kevin Cottis
Bluemanor Windows have been excellent with their communications from day one. A slight delay with the door, but they telephoned to confirm this. Anthony and Austin the fitters were very professional and did a great job. We would highly recommend this company
June Butcher
Anthony and Austin fitted our new front door and glass side panel yesterday. We are so pleased with the work they have done. Polite and professional will recommend Bluemanor Windows friendly and helpful from start to finish.
Suzanne Knight
Austin and Anthony were very efficient and friendly. They did a great job installing our new door.
Elizabeth Kingseller
We had a new front door installed and were very impressed with the service and the door itself. Paul and Austin did a great job fitting it. Thank you.
Bev Rossi
Excellent service from Bluemanor from choosing, purchasing and installation. Paul and Austin were excellent today fitting our front door and side panels and obviously take pride in their work. So pleased with our new door and the service provided by Bluemanor.
Neil MacDonald
Very pleased with our replacement windows; they look lovely and feel well made. Great work by Anthony and Austin who were very polite & friendly , they installed them quickly and neatly & cleaned up after – even helped me remove the blinds before fitting. Overall an excellent job, many thanks.
Jenny Bowman
We have had a very positive experience with Bluemanor Windows, always very helpful and informative. We had Austin and Anthony who fitted our 2 front doors, 1 back door and a window for us today. They were very polite and professional and fitted our products to the highest standard. Thank you very much!
Visit Our Case Studies
Attractive Range on Integral Blinds
These superior integrated blinds are available in a selection of 14 attractive colours, so they are guaranteed to suit any window or door design in your Braintree or Essex home.  
Our integrated blinds are available in both Venetian and pleated designs. This means they are an ideal option for a wide range of windows, doors, conservatories and orangeries. The Venetian style may the perfect fit for your bathrooms or kitchen. However, the pleated range may be ideal for bedrooms where you may want to block out as much light as possible during the night and early morning. Their maintenance free design enables you to open up your windows or conservatories in the summer without worrying about dirt or dust from outside destroying your integral blinds. 
With such a vast range, you can enjoy all the benefits of a unique structure crafted to your individual taste with excellent UV protection and high safety standards in Essex.
Finance
Options
Here at Bluemanor, we are proud to offer a fantastic range of flexible finance options to help you on your home improvement journey. We have partnered with Improveasy, a leading finance company who specialise in bespoke financial solutions for homeowners looking to achieve the home of their dreams.
If you are looking to enhance your home, take a look at our finance options to find out how Bluemanor can help you.
Visit our
Showroom
We have a stunning showroom in the heart of Braintree, here in Essex. You can visit us today and view a whole range of our bespoke products in person. We're sure you'll fall in love with one double glazing product or another. After all, we offer a full suite of windows, doors and conservatories, from the modern to the traditional.
You can also use your visit to discuss your projects with an in-house expert.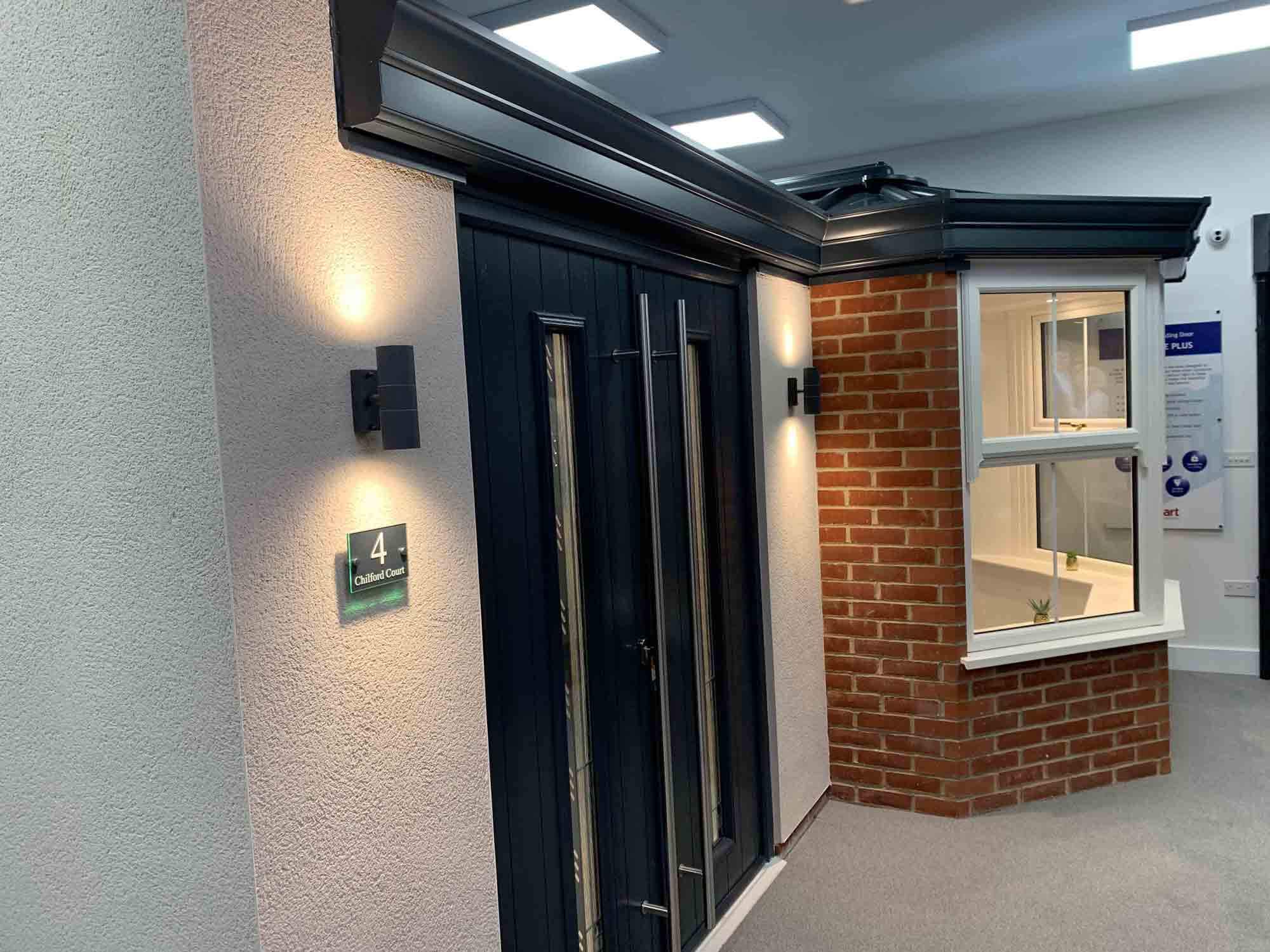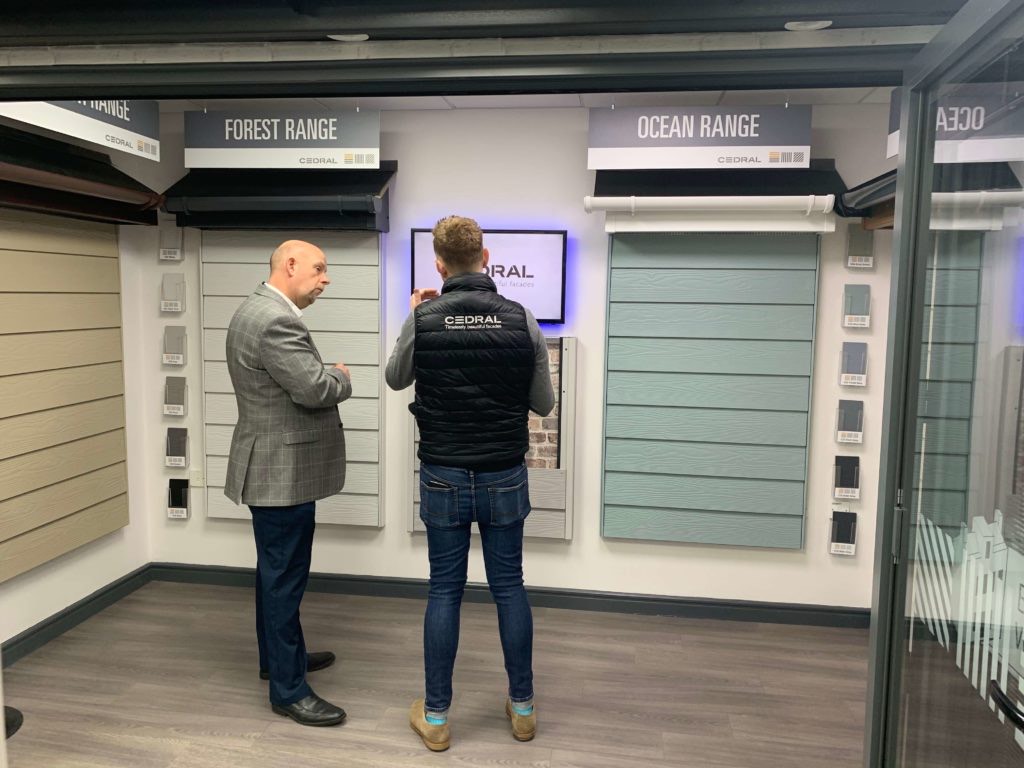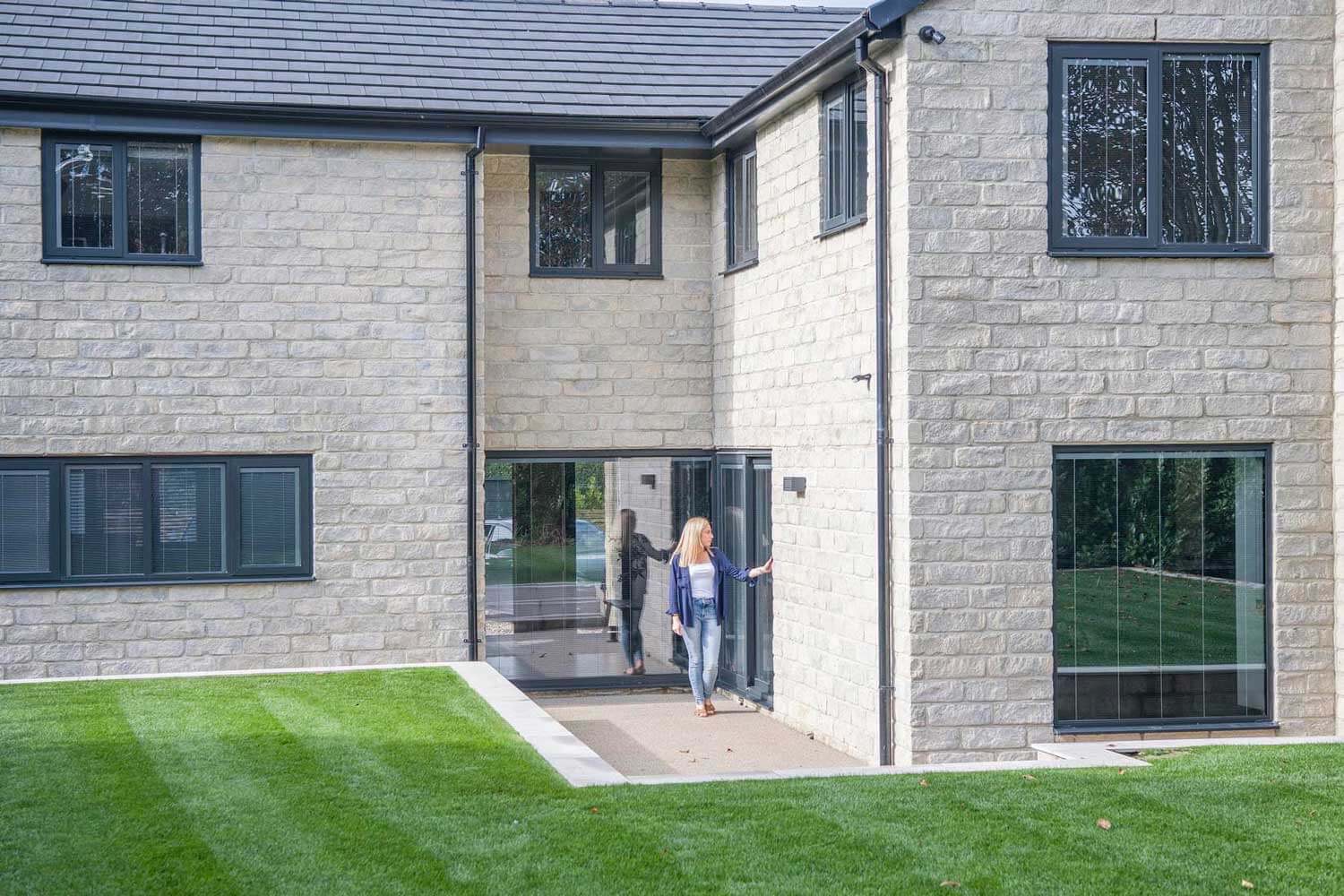 Frequently Asked
Questions
What are integral magnetic blinds?
Our magnetic blind system is simple yet functional with the raise, lower, and tilt functions achieved through two simple operations, in an easy glide movement. The engineered gearing mechanism ensures the blinds are raised or lowered twice the distance of movement of the magnet. Perfectly sealed between a double glazed glass unit, they are pet and child friendly.
Do these blinds improve thermal efficiency?
Our integral blinds regulate energy usage, control heat during the summer, maximise warmth during the winter and reduce glare from direct sunlight. Combined with Bluemanor's industry leading energy efficient windows, you can be sure that you will lower your energy bills and improve the comfort of your home.
Are integral magnetic blinds available in different colours?
Our internal magnetic blinds are available in a variety of colour choices, as well as bespoke options of RAL colour codes. Our blinds come with premium quality aluminium slats as standard. We can also create unique feature units, including image printing on blinds, sign writing on blinds, and specialist glass for office partitions. The Nōtan magnetic integrated blind system offers one of the broadest range of style choice son the market today.
Where can I see integral magnetic blinds?
Our magnetic blinds are available to view in our showroom. Nothing beats being able to operate and see the products in person to ensure they are suitable for you and your home. Why not visit us? See how integral blinds could improve the aesthetics, energy performance and versatility of your products and home.
Do Bluemanor supply & install in my area?
Bluemanor Windows supply and install integral blinds throughout Essex, Suffolk and parts of Herts. To find out if Bluemanor can help in your area, simply contact our expert team today.