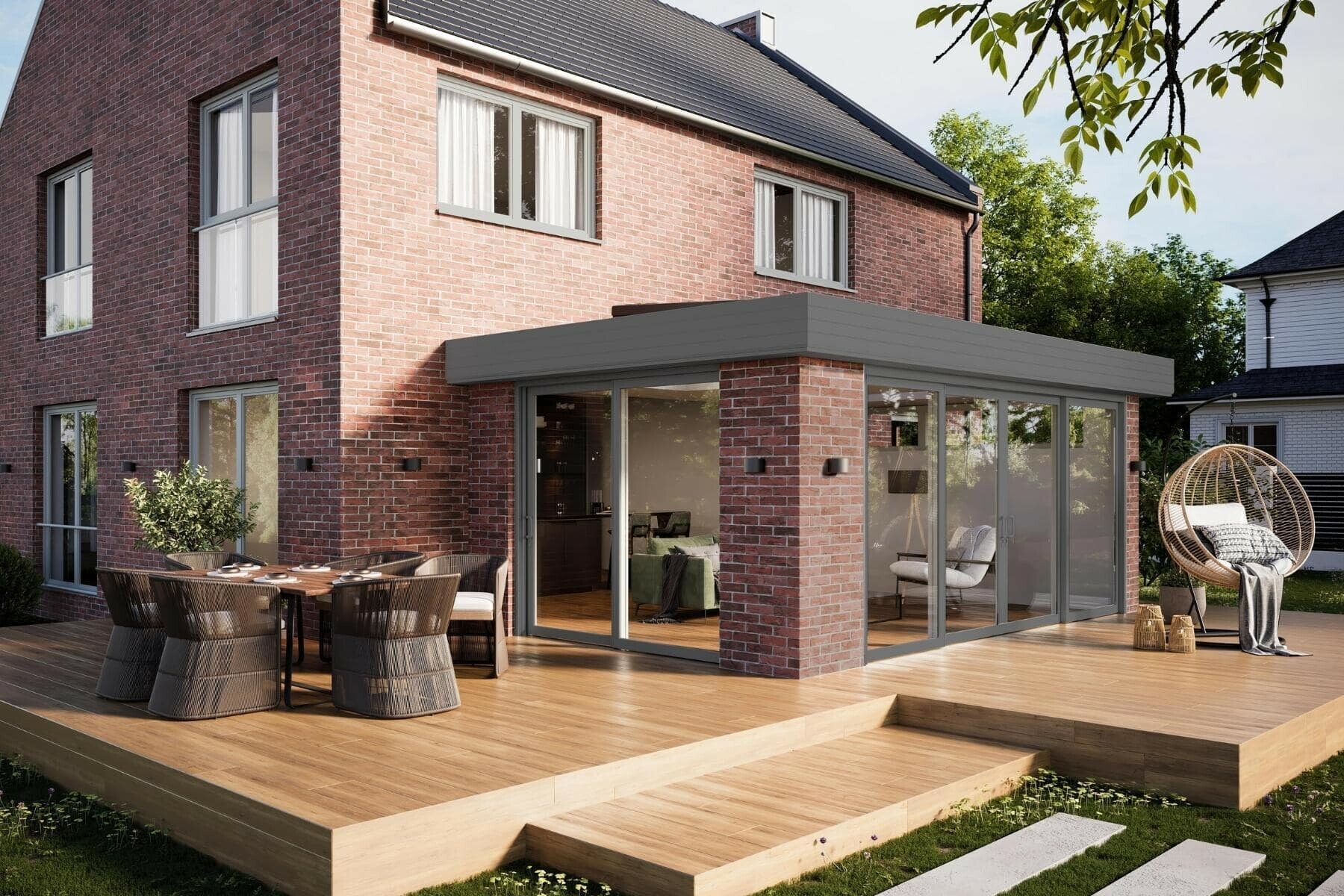 Flat Roofs Braintree & Essex
At Bluemanor Windows, we have partnered with the industry leader Ultraframe to provide homeowners throughout Braintree and Essex with the best roofing systems for their orangeries and house extensions.
Arrange your Free & No Obligation
Quotation Today
Book your Free & No Obligation Quotation with one of our expert team today, alternatively book a visit to our beautiful showroom to discuss your project and see our products in further detail.
Flat Roof – A Modern Roofing System 
A popular and modern roof option that is guaranteed to transform your existing or new extension is a flat roof system. With our accredited and Ultra approved installers, you can completely revive an unoccupied space or spoil your new extension with unrivalled style. As you can tailor your new flat roof with flat skylights or roof lanterns, we are certain that an Ultraframe flat roof installed by Bluemanor Windows will make an excellent addition to your orangery or extension.
Over the last few years, we have seen the popularity of flat roofs grow, and with our Ultraframe models, there's no surprise why. This once unpopular residential roof option has been completely revived with modern materials, innovative designs and incredible upgrade features.
Like our tiled roof option, our flat roof system has been constructed with extremely lightweight but super strong materials. With a weight of only 51 kg/m2, your flat roof won't put any strain on the window and door frames of your orangery or extension – ensuring that your space can be enjoyed for years.
Approved Ultra Installer
It can be challenging for homeowners to find a local and trusted installer, which is why Ultraframe only recommends the best installation companies to install their products. All Ultra Installers undergo regular assessments that ensures we provide a high standard of service to our customers and raise industry standards.
Unbeatable Energy Efficiency
We understand how important it is that your home is as energy efficient as possible. At Bluemanor, our flat roofs are constructed with the most advanced materials and double glazing technology, which ensure excellent performance.
Made in Britain
We are proud to support UK manufacturers, with all of our products being proudly produced in Britain. Our flat roofing systems are of the highest quality.
Visualise Your

Dream Extension
Use our fantastic virtual reality tour to immerse yourself in one of our extensions. You can see what it would be like to relax in an extension featuring one of our stunning roofs.
If you're eager to customise your flat roof and to find out its intricate benefits, use our interactive tool today. It's easy to use and works on any device.
NEED INSPIRATION?
View Our
Flat Roof Gallery
View More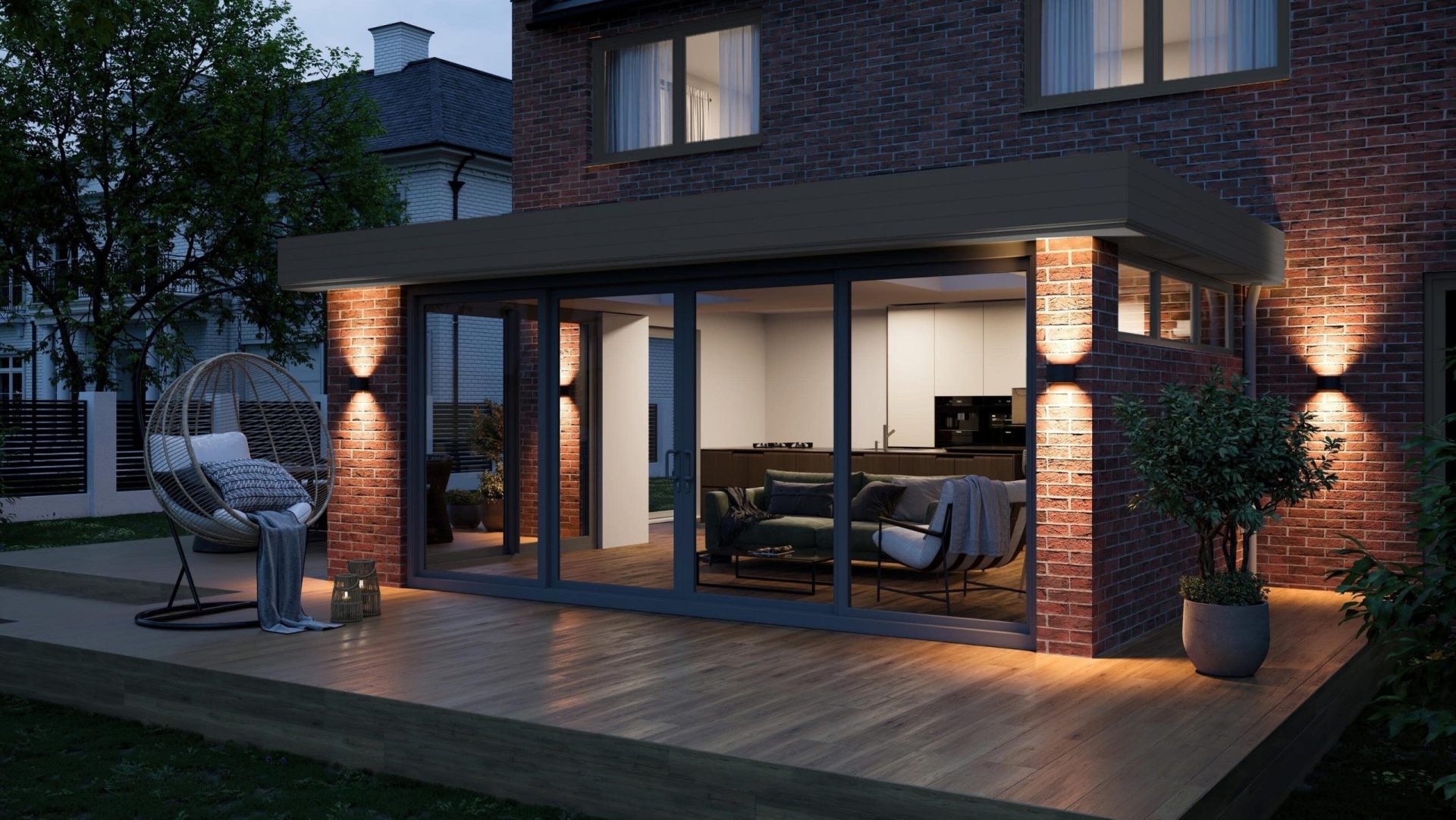 Exceptional Thermal Performance
 With Bluemanor, we understand the importance of thermal performance. That's why our flat roof systems can help you reduce the cost of your rising energy bills. The most advanced insulated panels are incorporated into our flat roofs, which deliver U-Values as low as 0.12. As well as this, if you opt for skylights or roof lanterns, your flat roof can also benefit from warm frame technology or thermally broken lanterns. So no matter what flat roof style you select for your orangery or extension, you are guaranteed to benefit from a fully insulated structure that will retain heat during colder months and maintain a cooler environment during warmer months.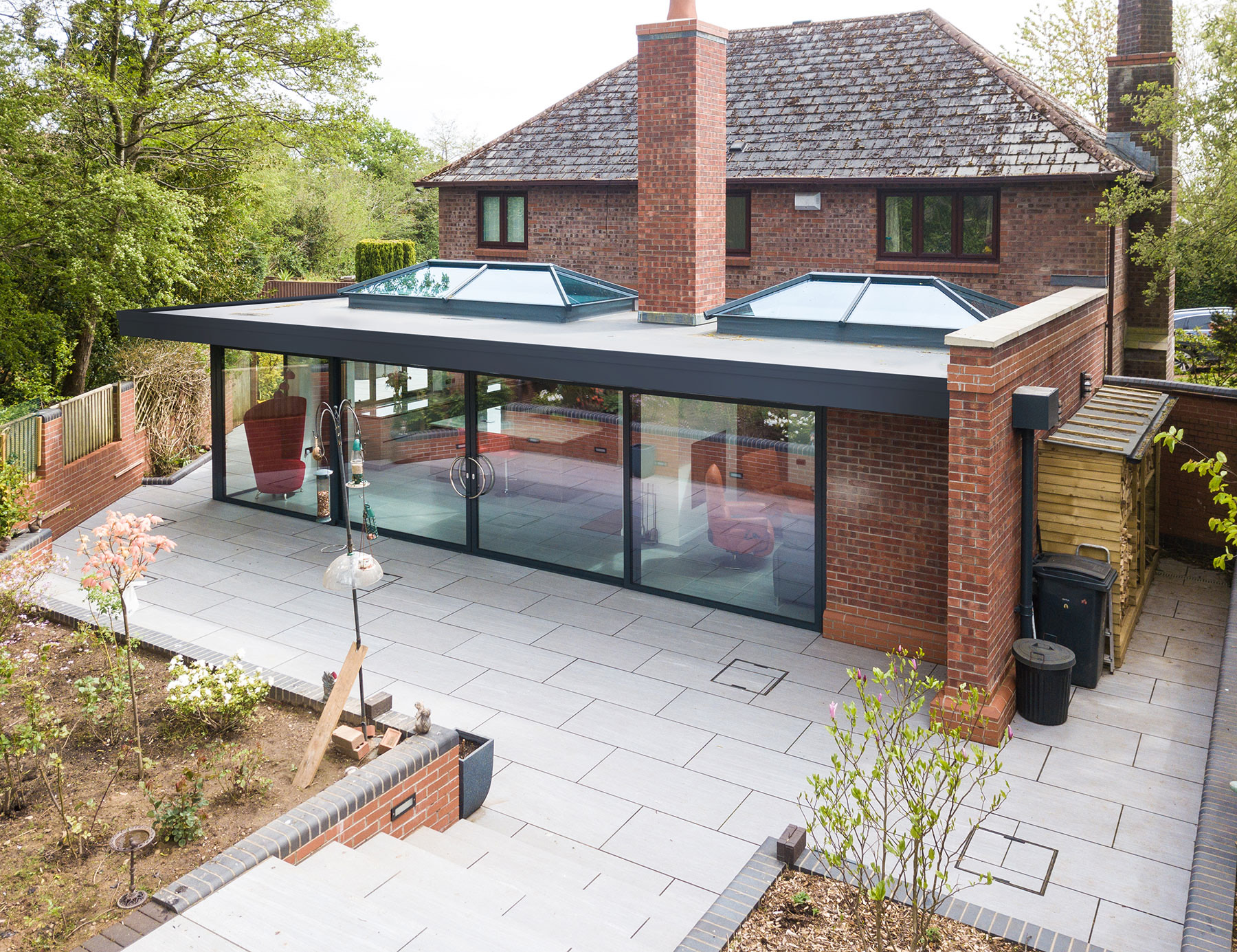 Personalise Your Flat Roof 
With Bluemanor, you can customise your flat roof with additional features and colours. You can invite natural light into your Braintree and Essex home and create a spacious, bright extension with the addition of roof lanterns or flat skylights. You can also choose between 5 fascia finishes for those finer details. As well as this, you can add a splash of you by customising your skylights, lanterns, and fascia finish with our wide range of RAL colours.
With our customisable flat roof systems, you can create a new space in your home that can be occupied any way you like. The list of possibilities is endless with Bluemanor.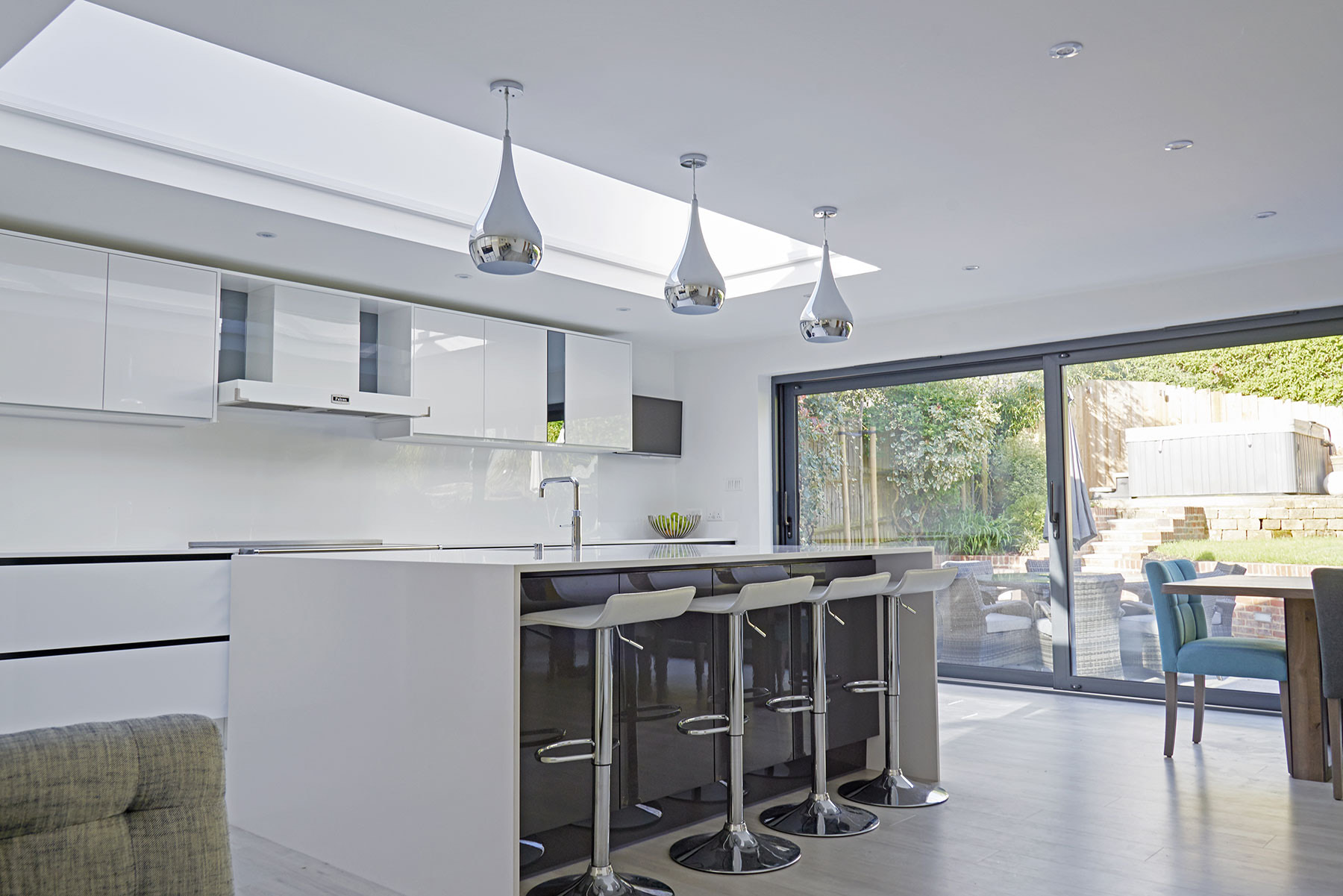 Quality Assured
When you come direct to Bluemanor, you can rely on our team and our product range's quality and exceptional performance. As a reputable installer and supplier, we have assisted homeowners in and around Braintree and Essex with their property renovations for over 20 years. When you install a flat roof system with our experienced team, you'll receive the best flat roof system available on the market and excellent service from start to finish.
We are proud to offer you professional guidance if you have any worries about your new flat roof or queries concerning the design process, the installation procedure, and aftercare. So why not get in touch with us today?
TESTIMONIALS
What Our
Customers Say
Kevin Cottis
Bluemanor Windows have been excellent with their communications from day one. A slight delay with the door, but they telephoned to confirm this. Anthony and Austin the fitters were very professional and did a great job. We would highly recommend this company
June Butcher
Anthony and Austin fitted our new front door and glass side panel yesterday. We are so pleased with the work they have done. Polite and professional will recommend Bluemanor Windows friendly and helpful from start to finish.
Suzanne Knight
Austin and Anthony were very efficient and friendly. They did a great job installing our new door.
Elizabeth Kingseller
We had a new front door installed and were very impressed with the service and the door itself. Paul and Austin did a great job fitting it. Thank you.
Bev Rossi
Excellent service from Bluemanor from choosing, purchasing and installation. Paul and Austin were excellent today fitting our front door and side panels and obviously take pride in their work. So pleased with our new door and the service provided by Bluemanor.
Neil MacDonald
Very pleased with our replacement windows; they look lovely and feel well made. Great work by Anthony and Austin who were very polite & friendly , they installed them quickly and neatly & cleaned up after – even helped me remove the blinds before fitting. Overall an excellent job, many thanks.
Jenny Bowman
We have had a very positive experience with Bluemanor Windows, always very helpful and informative. We had Austin and Anthony who fitted our 2 front doors, 1 back door and a window for us today. They were very polite and professional and fitted our products to the highest standard. Thank you very much!
Visit Our Case Studies
Flat Roof Prices

Braintree & Essex

Use our online quoting engine to get a tailored cost for a new flat roof system today. You can even get a quote for a new orangery or house extension!
Finance
Options
Here at Bluemanor, we are proud to offer a fantastic range of flexible finance options to help you on your home improvement journey. We have partnered with Improveasy, a leading finance company who specialise in bespoke financial solutions for homeowners looking to achieve the home of their dreams.
If you are looking to enhance your home, take a look at our finance options to find out how Bluemanor can help you.
Finance Available
So we can provide homeowners in and around Braintree and Essex with various flexible finance options, we have partnered with the trusted finance company Improveasy. To learn how Bluemanor can help you from quote to aftercare, check out our available finance options.
Personal Service
No home or homeowner is the same. That's why we tailor our service to you and your needs.
More Experience
With over 20 years of experience, we have renovated thousands of homes professionally and efficiently.
Ultraframe Quality
All of our roofs are supplied by Ultraframe. That means that our roofing systems lead the way in terms of style, performance and product recommendations.
Visit our
Showroom
We have a stunning showroom in the heart of Braintree, here in Essex. You can visit us today and view a whole range of our bespoke products in person. We're sure you'll fall in love with one double glazing product or another. After all, we offer a full suite of windows, doors and conservatories, from the modern to the traditional.
You can also use your visit to discuss your projects with an in-house expert.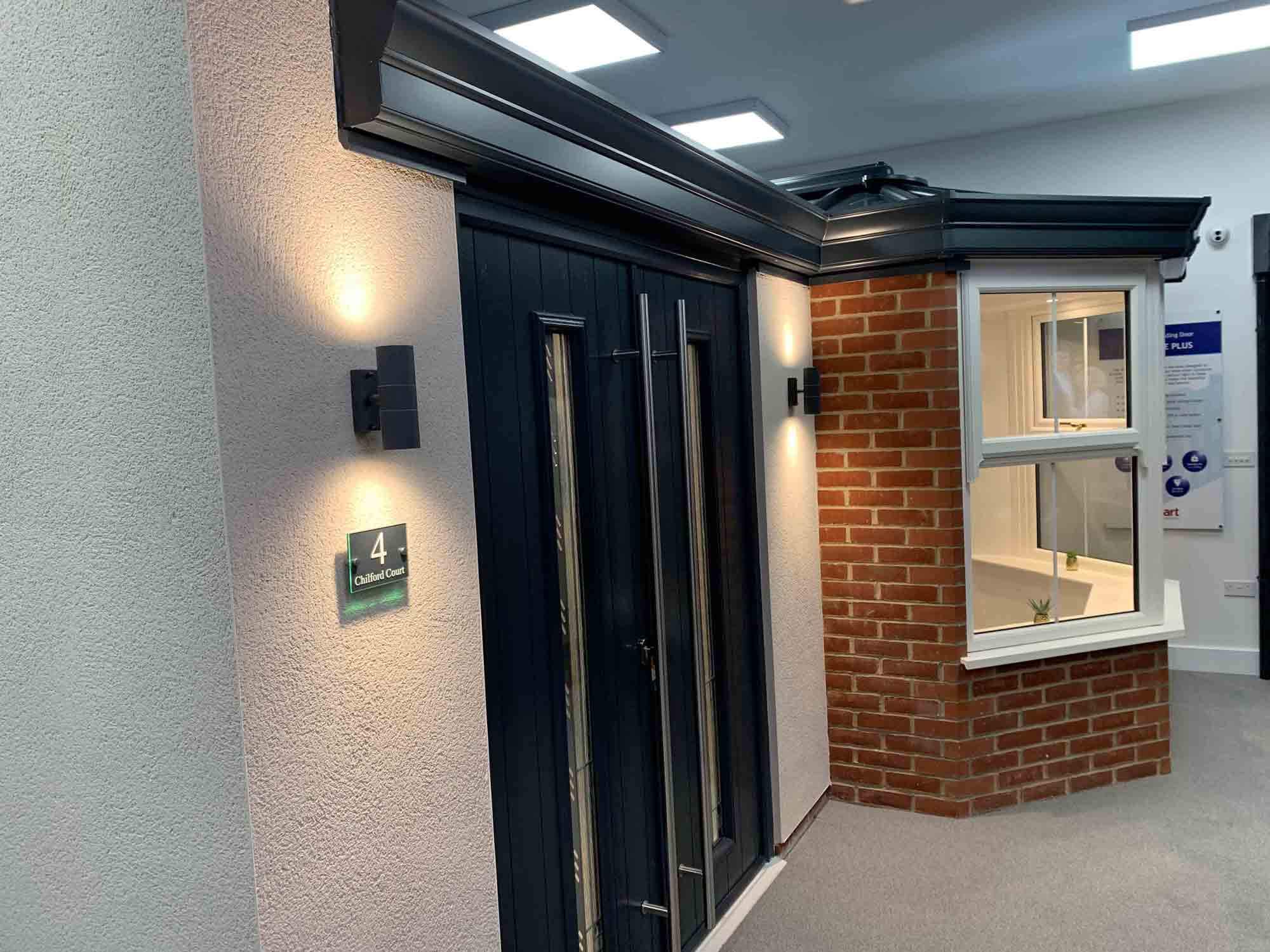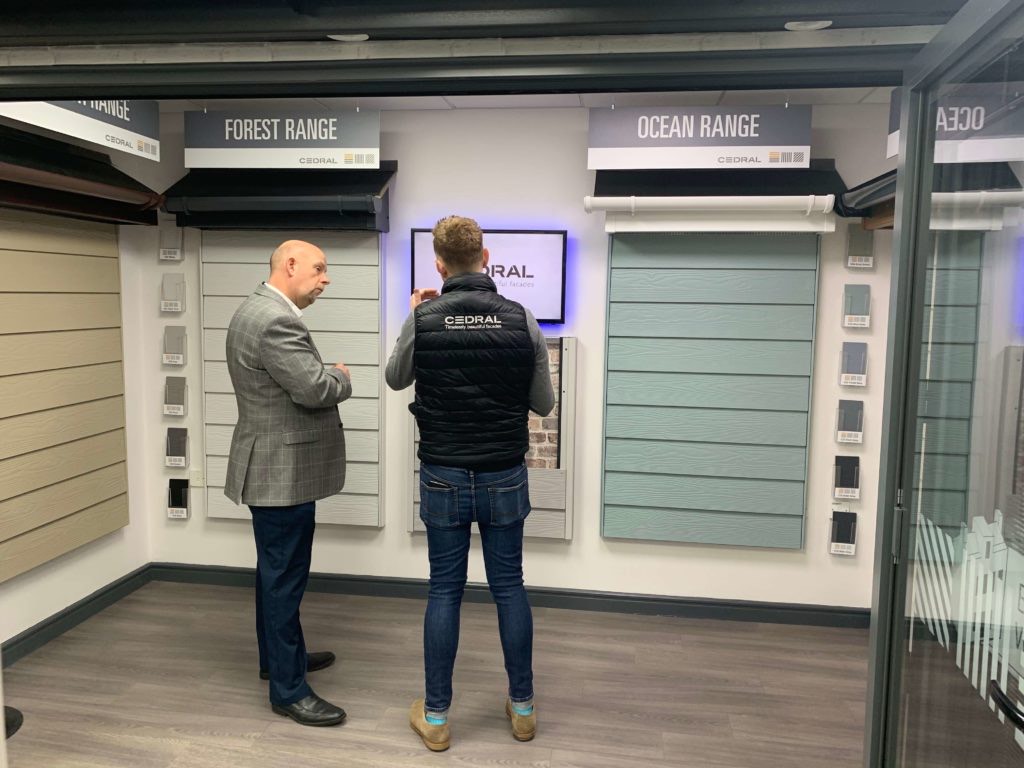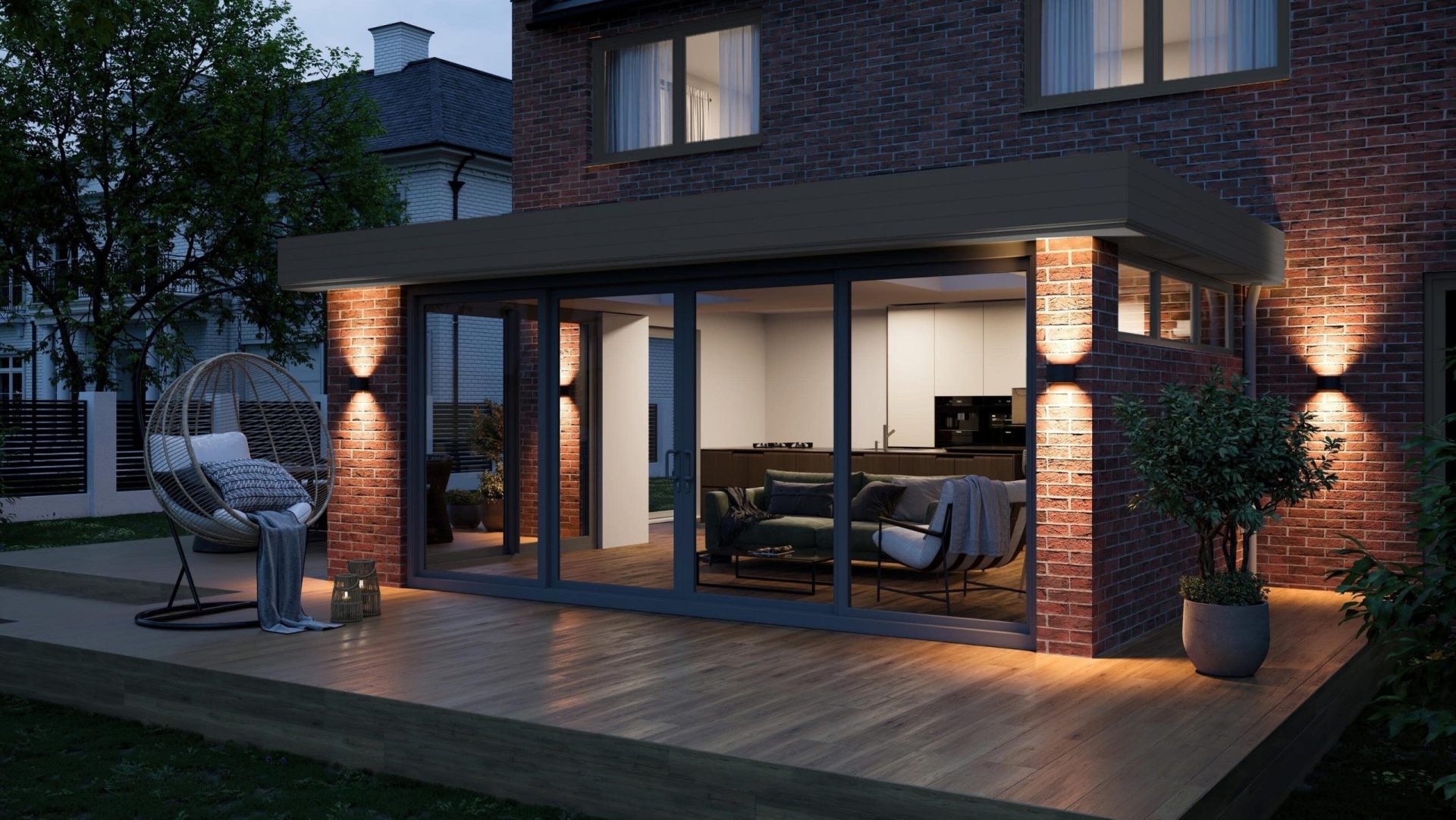 Frequently Asked
Questions
How Much do Flat Roofs Cost?
Because flat roofs are manufactured bespoke to your requirements, flat roof prices can vary significantly. For this reason, we encourage you to book a home or showroom visit with one of our expert team. Our team will only take a little of your time to discuss your requirements in greater detail and measure your existing roof, this will allow us to provide you with an accurate quotation.
Can I Design my Flat Roof Online?
Yes, Bluemanor's customers can now design their conservatory roofs online! Simply visit our Conservatory Designer and watch your dream conservatory roof come to life using AR technology. Our team are on hand to provide support should you need a helping hand, simply contact us.
What is an Ultra-Installer?
Ultra-Installers are selected companies that uphold the highest standards laid out by Ultraframe themselves (the innovative manufacturer of the roof system). As an Ultra-Installer, we are regularly trained and are trusted to fit Ultraframe products to the highest possible standard.
Do I Need Planning Permission?
In many instances, Bluemanor can install an Ultraframe Flat Roof within permitted development all whilst conforming to the latest building regulations. Have no fear, when it comes to Building Regulations Approval and Planning Permission, Bluemanor Windows take care of the entire process for you as part of our installation service.
Where Can I See your Conservatory Roofs?
Bluemanor Windows display all of Ultraframes Conservatory Roofs in our beautiful showroom. If you would like to visit us and see our products in greater detail or speak with one of our expert team, simply book a visit online or call us on 01376 322266.
Do Bluemanor Supply & Install in my area?
Bluemanor Windows supply and install conservatory roofs throughout Essex, Suffolk and parts of Herts. To find out if Bluemanor can help in your area, simply contact our expert team today.