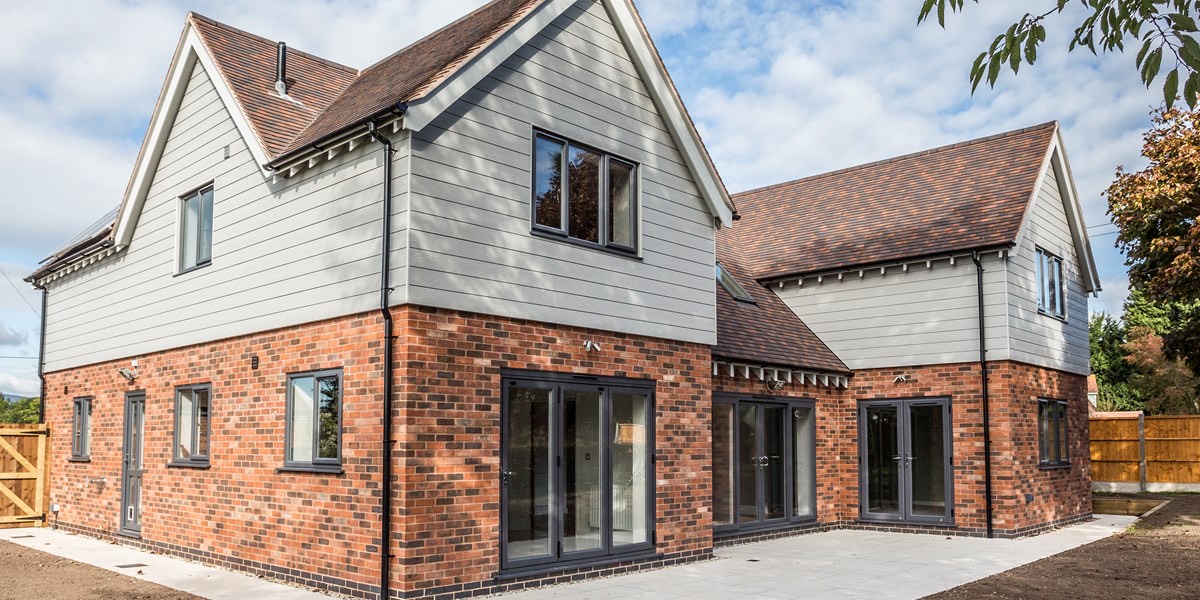 Cladding Braintree & Essex
Based in Braintree, we supply and fit cladding to homes throughout Chelmsford, Bishops Stortford, Halstead, Essex and beyond. Start a quote online for free or contact us to discuss your renovations. Read more about this service below.
Arrange your Free & No Obligation
Quotation Today
Book your Free & No Obligation Quotation with one of our expert team today, alternatively book a visit to our beautiful showroom to discuss your project and see our products in further detail.
Bespoke Cladding Braintree & Essex
We offer high quality cladding from our base of operations in Braintree, Essex. We can replace existing cladding or fit these panels to a property without any.
It is a flexible service that can totally transform your home. We recommend having it completed along other services of ours, including replacement roofline and new windows and doors.
Weatherproofed
Our cladding solutions here at Bluemanor will keep your home protected from a range of unpredictable weather climates. The modern design of the cladding can withstand torrential rain, heavy snow and gale force winds. Your new home improvement won't be damaged easily, meaning you won't have to worry about replacing it for many years.
Thermally Efficient
For thermal performance, it has a cellular uPVC core with a co-extruded top layer, which also ensures that it is hard wearing and durable. This provides exceptional thermal performance, allowing your home in Essex to benefit from improved insulation. You could see a reduction in the amount of energy consumed.
A Modern Alternative
Our uPVC cladding range is a modern alternative to traditional cladding, offering fresh and neat aesthetics. The modern design will add visual appeal to your home, without compromising on the impressive performance features it has to offer. With us, you are guaranteed high quality cladding that will give you several years of service.
Perfect For Any Property
It is available as sliding, vertical sliding or double sliding so that you have a choice of styles for your home. Whatever style of property you own, our cladding replacement will perfectly complement the architecture. If you live in a modern, new build, traditional or period property, then our expert team will help find a style of cladding that perfectly suits your needs.
NEED INSPIRATION?
View Our
Cladding Gallery
View More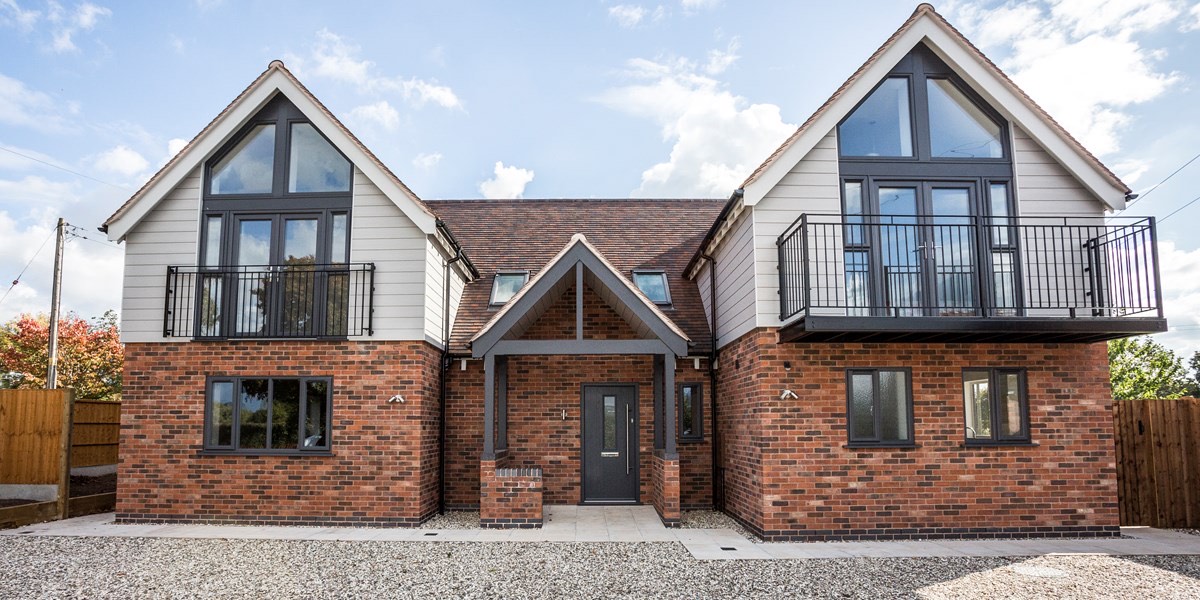 Fibre Cement Cedral Lap Cladding
We work with the state of the art fibre cement Cedral lap cladding as part of the Cedral Select Recognised Installer Scheme. This superb weatherboard is a fantastic option for a durable home improvement.
It is hard wearing and robust, ensuring that your home is thoroughly protected against the weather. This should help to reduce the maintenance that it will require over the years.
This impressive cladding is genuinely in a class of its own and is wonderfully stylish, enhancing the character and aesthetics of your property with ease.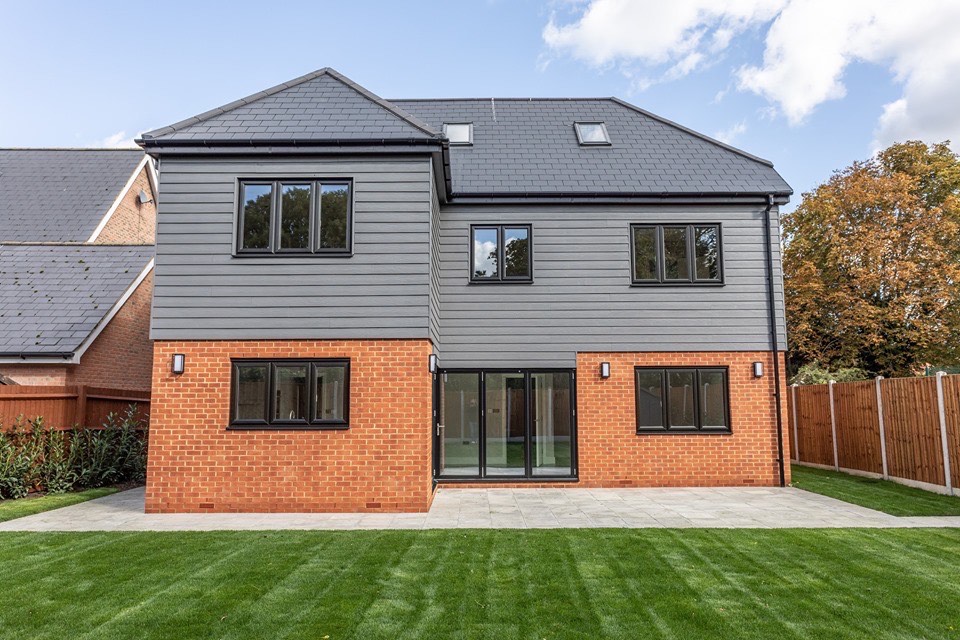 Customisable Cladding
Cement cladding is the ideal choice for a stylish aesthetic for your Essex home. It is available in an incredible range of 21 colour options and in addition to this, you can also opt for one of two woodgrain finishes for a traditional and authentic appearance.
This range means that we can effortlessly accommodate a comprehensive range of property types, including modern, period or traditional. We strive to make it as easy as possible for you to find an aesthetic that is entirely perfect for you.
With so many choices, it is easy to see why this is one of our most popular options for home improvements in Braintree, Essex and beyond. It's never been easier to enhance your home with the best.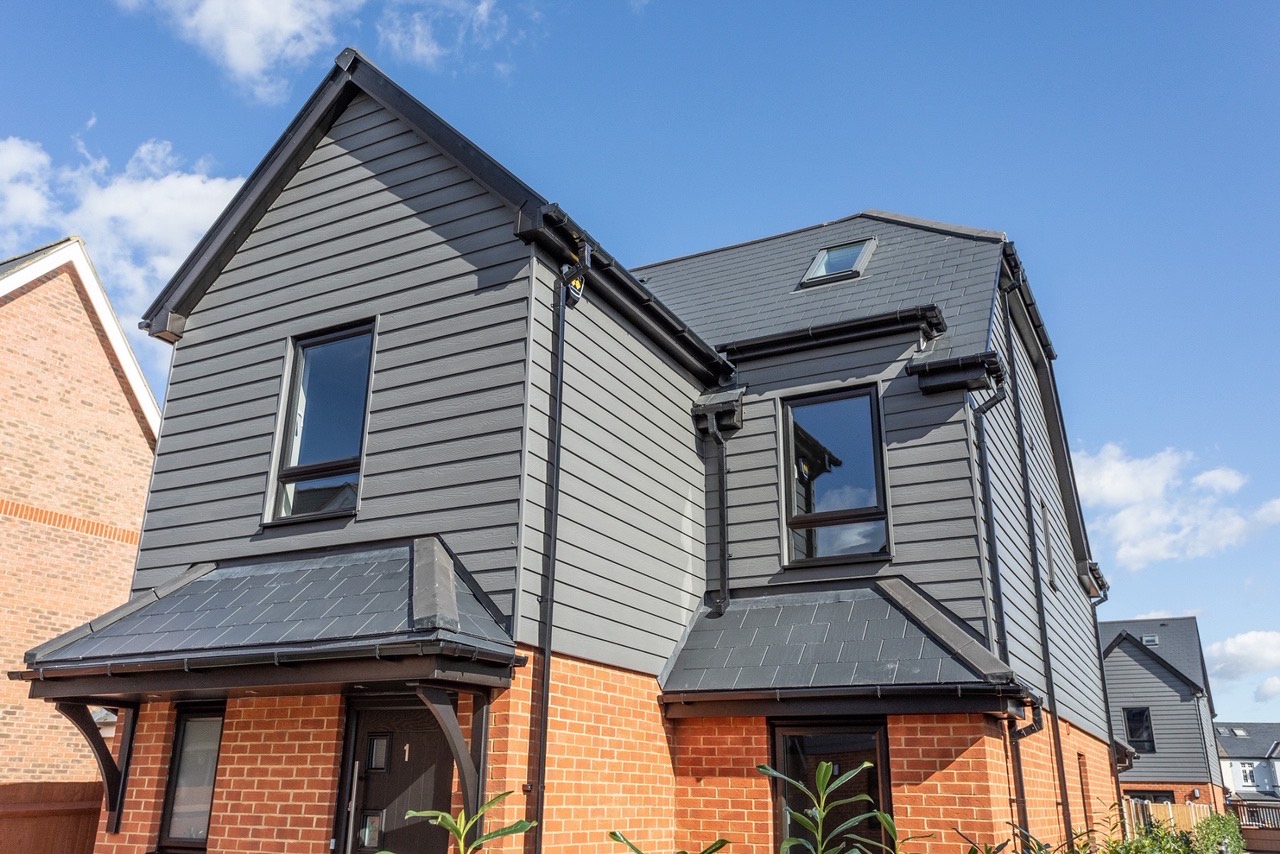 Sustainable Home Improvements
This product is the perfect solution for an eco friendly property, as it is an entirely sustainable product. It is rated as A+ by the BRE Green Guide to Specification due to the materials used in its manufacture.
Our cement cladding is completely recyclable too, ensuring that your home improvements are genuinely environmentally friendly. The fibre cement Cedral lap cladding we work with can be crushed and reused in cement manufacture.
One of the exceptional benefits that add to the eco friendly performance is that our it is designed to be long lasting. It has an expected lifespan of 50 years. It is resistant to rot and insects and is low maintenance too.
TESTIMONIALS
What Our
Customers Say
Kevin Cottis
Bluemanor Windows have been excellent with their communications from day one. A slight delay with the door, but they telephoned to confirm this. Anthony and Austin the fitters were very professional and did a great job. We would highly recommend this company
June Butcher
Anthony and Austin fitted our new front door and glass side panel yesterday. We are so pleased with the work they have done. Polite and professional will recommend Bluemanor Windows friendly and helpful from start to finish.
Suzanne Knight
Austin and Anthony were very efficient and friendly. They did a great job installing our new door.
Elizabeth Kingseller
We had a new front door installed and were very impressed with the service and the door itself. Paul and Austin did a great job fitting it. Thank you.
Bev Rossi
Excellent service from Bluemanor from choosing, purchasing and installation. Paul and Austin were excellent today fitting our front door and side panels and obviously take pride in their work. So pleased with our new door and the service provided by Bluemanor.
Neil MacDonald
Very pleased with our replacement windows; they look lovely and feel well made. Great work by Anthony and Austin who were very polite & friendly , they installed them quickly and neatly & cleaned up after – even helped me remove the blinds before fitting. Overall an excellent job, many thanks.
Jenny Bowman
We have had a very positive experience with Bluemanor Windows, always very helpful and informative. We had Austin and Anthony who fitted our 2 front doors, 1 back door and a window for us today. They were very polite and professional and fitted our products to the highest standard. Thank you very much!
Visit Our Case Studies
Cladding Prices

Braintree & Essex

Use our online tool to get a cladding quote today. It only takes a matter of minutes and will be accurate to the information you provide.

You can also contact our team expert directly to get a price over the phone. Leave your details on our online form and we'll get back to you as soon as we can.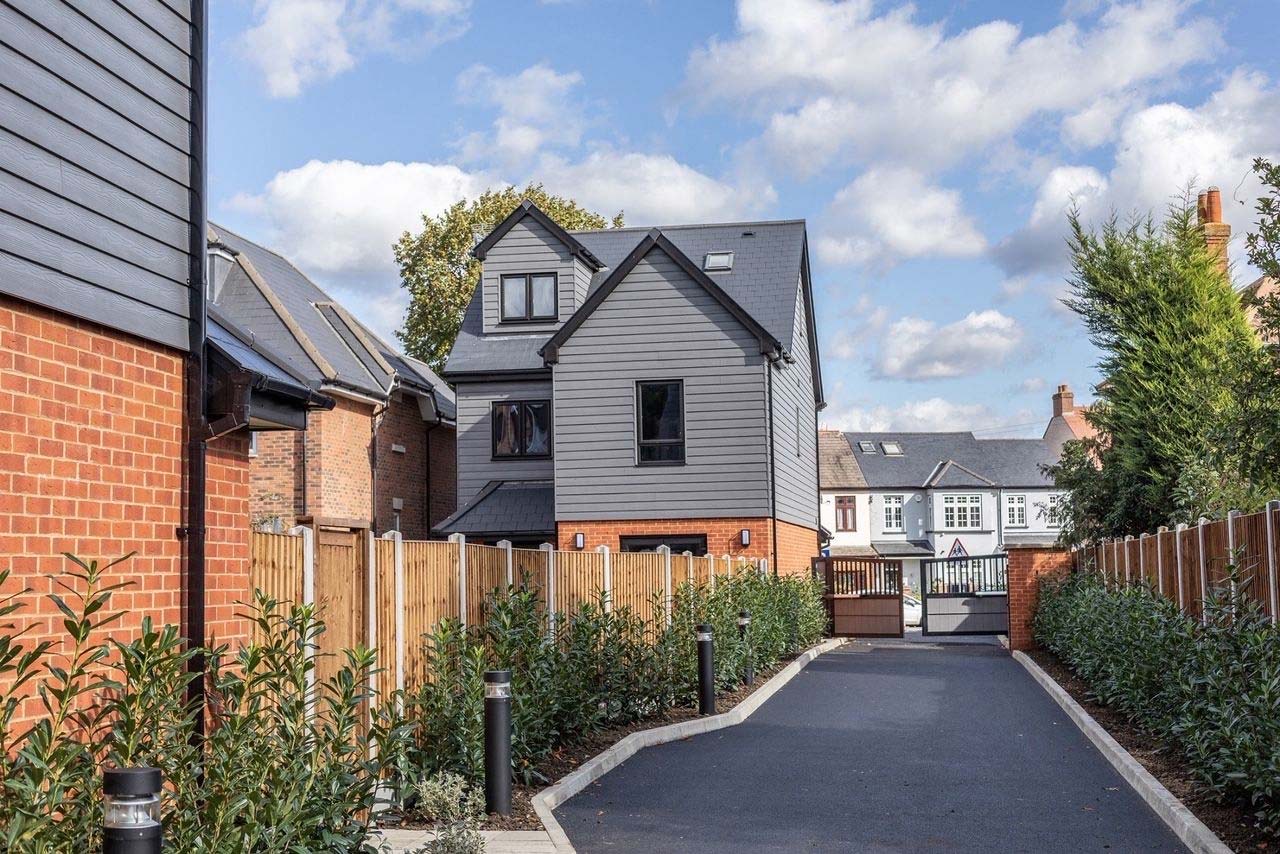 Why Choose Bluemanor?
Bluemanor Windows are an approved Cedral Select Installer providing our customers with the assurance that their installation will be completed to the highest standards and to the manufacturer's exacting requirements and specifications.
As a Cedral Select Professional, Bluemanor Windows have been carefully selected and are provided with ongoing training and technical support. By working with an approved installer such as us, your installation comes with a 10 year product and workmanship guarantee, offering you of peace of mind.
Whether you're building a new home, renovating an existing property, or building an extension, Bluemanor can provide expert advice and our team will even provide you with visualisations of the proposed installation as part of our quotation.
Finance
Options
Here at Bluemanor, we are proud to offer a fantastic range of flexible finance options to help you on your home improvement journey. We have partnered with Improveasy, a leading finance company who specialise in bespoke financial solutions for homeowners looking to achieve the home of their dreams.
If you are looking to enhance your home, take a look at our finance options to find out how Bluemanor can help you.
Visit our
Showroom
We have a stunning showroom in the heart of Braintree, here in Essex. You can visit us today and view a whole range of our bespoke products in person. We're sure you'll fall in love with one double glazing product or another. After all, we offer a full suite of windows, doors and conservatories, from the modern to the traditional.
You can also use your visit to discuss your projects with an in-house expert.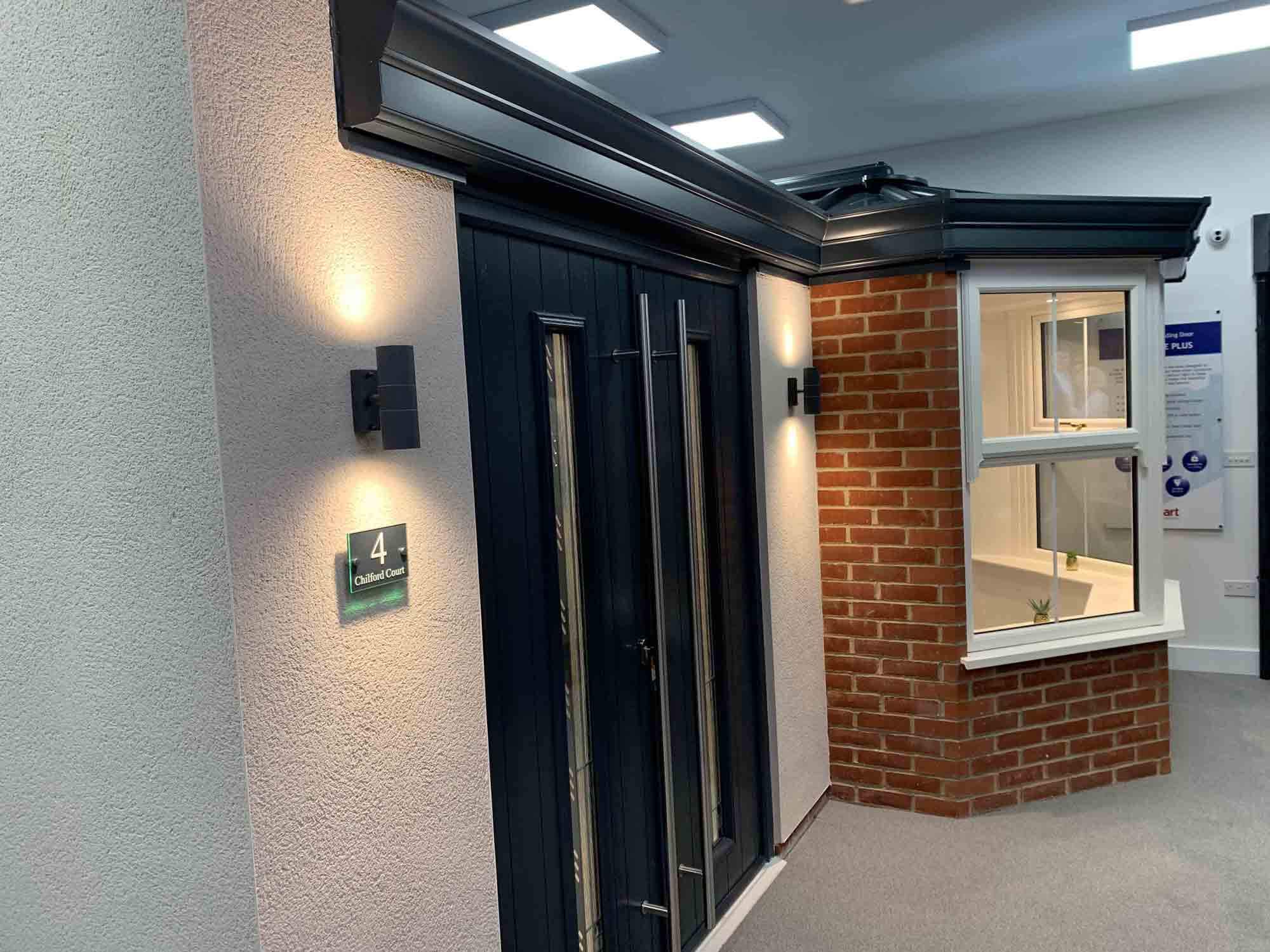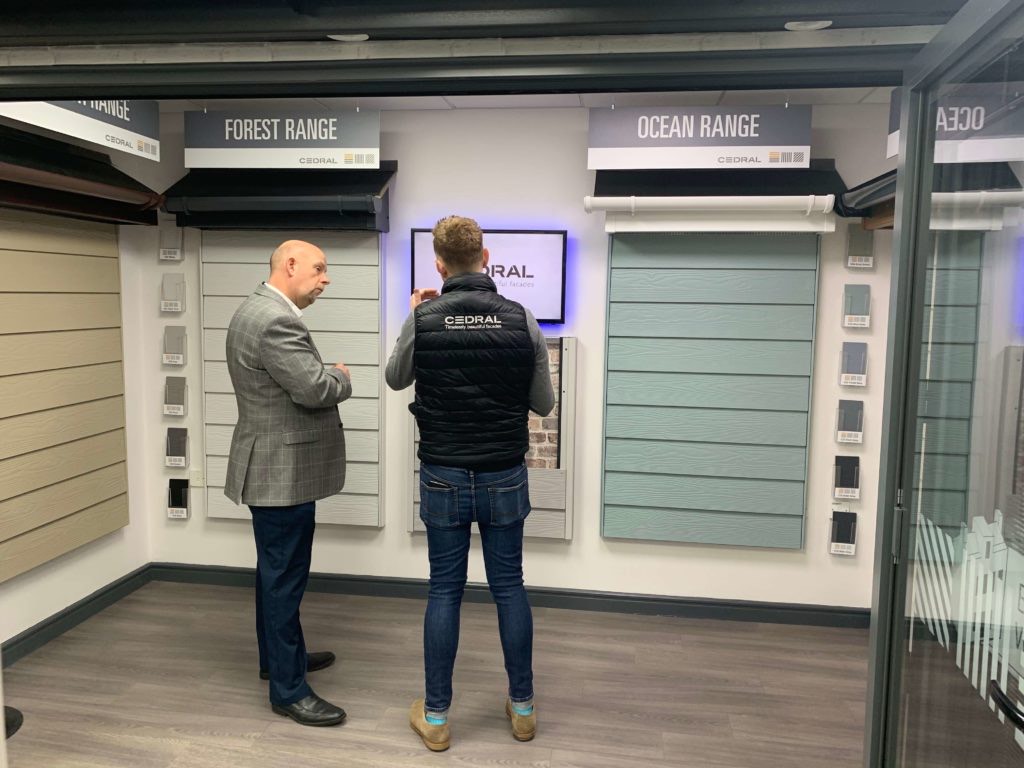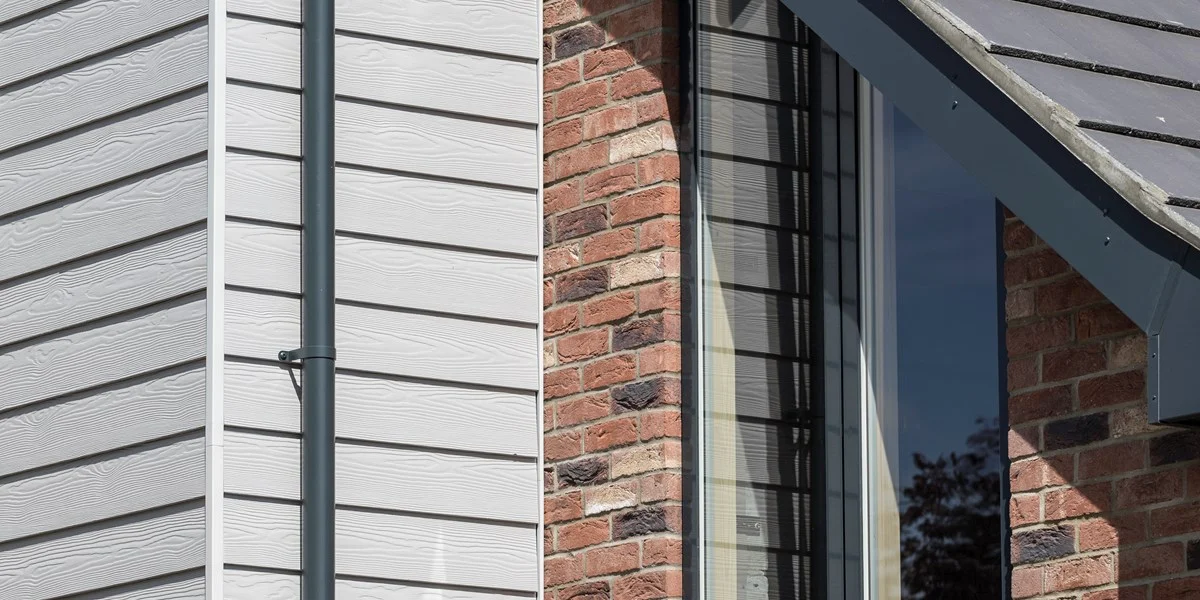 Frequently Asked
Questions
How much does Cedral cladding cost?
Cedral Cladding prices can vary dependant on your property size and the proposed locations that you wish to have the cladding installed. For this reason, we encourage you to book a home visit with one of our expert team where they will provide you with a free and no obligation quotation.
Is Cedral cladding fire rated?
Yes, unlike other fibre cement cladding systems available, Cedral cladding has an impressive A2-s1, d0 fire classification, giving our customers complete peace of mind.
Can I order samples of Cedral cladding?
Customers can order free samples of Cedral cladding here.
What is the life expectancy of Cedral cladding?
Cedral facades have a minimum life expectancy of 50 years, when installed to Cedral's recommendations and maintained properly by in approved installer such as Bluemanor Windows.
Where can I see Cedral cladding?
Do Bluemanor Supply & Install in my area?
Bluemanor Windows supply and install Cedral Cladding throughout Essex, Suffolk and parts of Herts. To find out if Bluemanor can help in your area, simply contact our expert team today.