Enhance your Braintree or Essex home with a UPVC patio door, sliding smoothly and easily. A very popular choice for improving the lightness of your home and as an excellent entrance to your out door space.
Installing an attractive Liniar patio door will create a feeling of additional space in your home. With their sliding function they don't take up any valuable room with an opening inward or outward movement. UPVC patio doors require very little effort on your part. Their low maintenance qualities mean you can use these doors day in and day out without the worry of upkeep. UPVC double glazed patio doors will never rot or corrode, instead they provide you with a strong and robust entrance point.
Features & Benefits
1. Liniar 10 Year Guarantee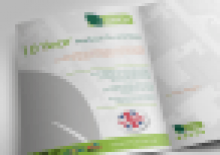 All patio door profiles are guaranteed against cracking, rotting or discolouration for 10 years.
2. Yale Modlok™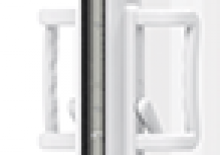 The modular locking system in our UPVC patio doors make them the most secure on the market.
3. Air-Glide System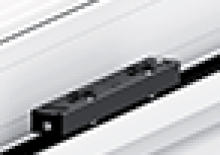 Multi-wheeled 'air-glide' running system creates a perfect balance for smooth operation.
4. Maximum Security
High tensile steel shootbolts provide additional locking points at both head and cill.
5. Child Friendly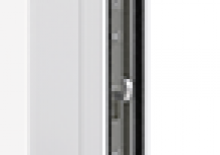 The locking mechanism has a 'finger traps free' design to stop little fingers getting trapped.
6. Clever Thresholds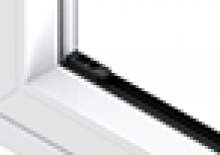 Wrap-over design prevents scuff marks. Low threshold and ramp options also available.

Benefits and Advantages
There are numerous benefits to having patio doors installed by Bluemanor Windows. One of the greatest advantages is the increased amount of light that will enter your Braintree and Essex home and brighten up your living space. Liniar patio doors will also save you money.
The ceiling to floor glass panes with slim sightlines will allow you to enjoy beautiful views out of your home as well as creating an attractive additional entrance to your property for convenience.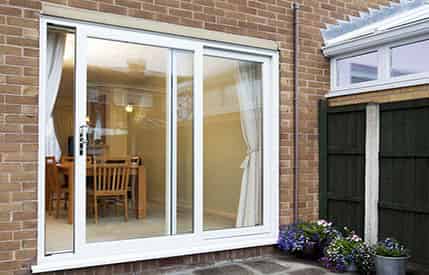 Impressive Sliding
In an instant, your new Liniar patio doors will show-off their elegance and ergonomic design. With an impressive and dynamic sliding action you will receive seamless and noiseless gliding. Liniar's multi-wheeled 'air-glide' system ensures perfect balance when sliding.
With innovation behind us, these patio doors even include small integral brushes to sweep debris out of the way for seamless gliding and flawless operation. An excellent option for an exterior door.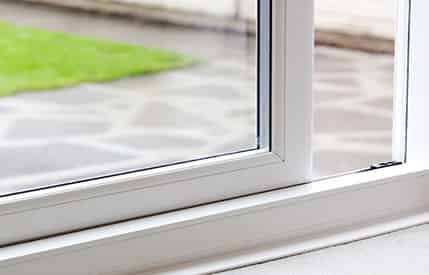 Patio Doors Prices
Looking for a competitive patio door price in moments? Our innovative online quoting engine can help. Simply enter a few details, choose the configuration that you want and get your tailored quote.
If you have any questions about our patio doors or would like to book an appointment then send us a message through our online contact form. One of our expert team will respond to your query.
Liniar Patio Doors Colours