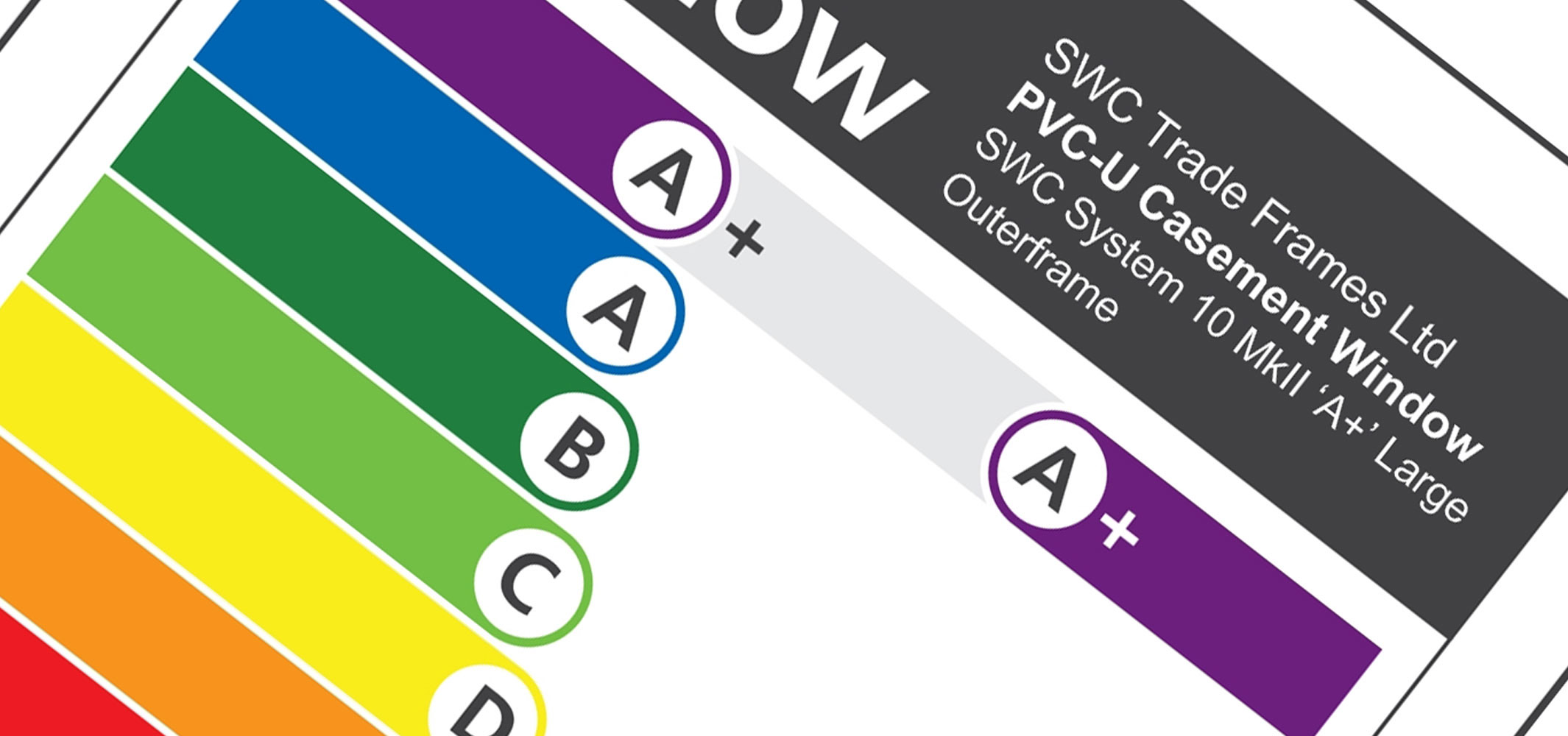 Energy
Efficiency
Here at Bluemanor, we supply and install windows, doors and conservatories that offer outstanding energy efficiency. Amid ever increasing energy bills, we know the value of great double glazing.
Arrange your Free & No Obligation
Quotation Today
Book your Free & No Obligation Quotation with one of our expert team today, alternatively book a visit to our beautiful showroom to discuss your project and see our products in further detail.
Energy Efficient Home Improvements
We only work with manufacturers and suppliers that provide the absolute best in energy efficiency. We've curated a product range that features the latest and best innovations in thermal retention.
The energy efficiency of a product is based on several factors. It's important that a window or door traps heat in the home, absolutely, but it must also be well sealed to prevent cold air ingress.
When a system offers both, it will have a higher Window Energy Rating. This is scored up to A++, which all of our triple-glazed windows achieve (A++24 to be exact – the highest Window Energy Rating Available). Our double-glazed windows and doors score A+14 as standard – the highest Window Energy Rating available with Double Glazing, ensuring that they trap heat within the home and help to combat rising energy costs.
Finally, windows, doors and conservatory roofs are given a U-value. They're complicated to fully understand, but the short of it is that they're a score based on complete thermal performance. The lower the U-value the better. Our double-glazed windows achieve 1.3 as standard and our triple-glazed windows achieve 0.93 as standard.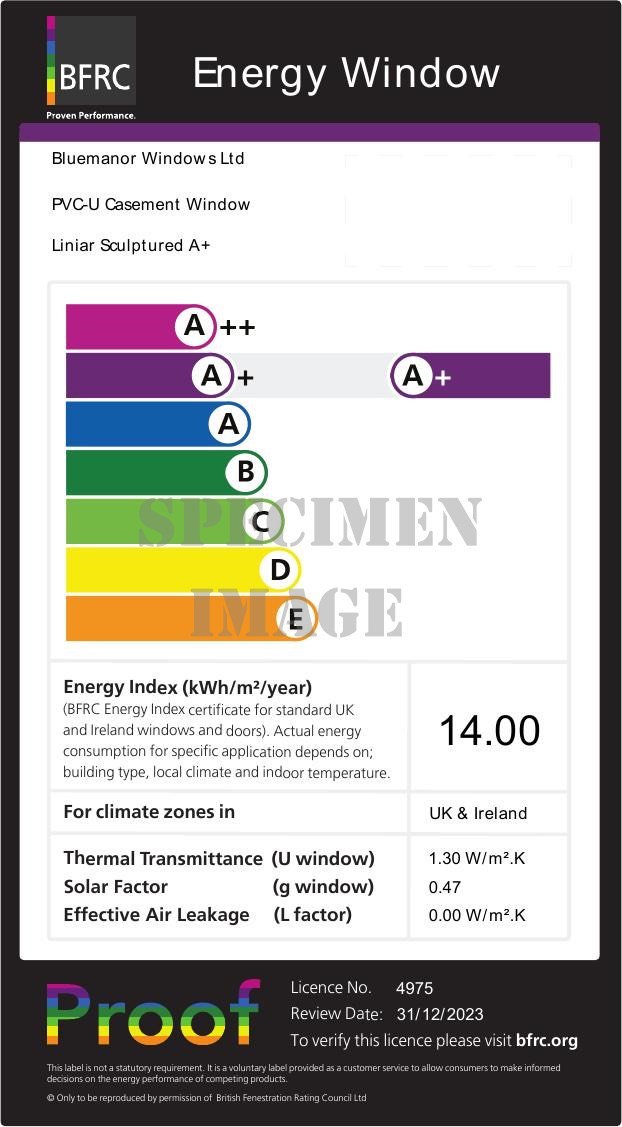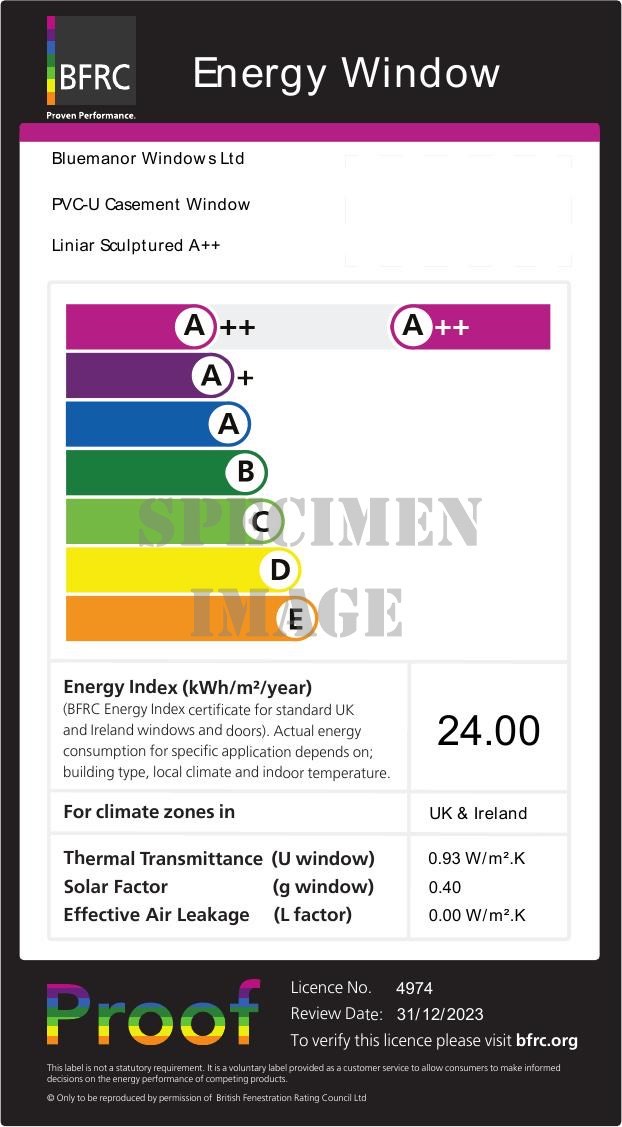 Energy Ratings
Energy efficient windows from Liniar contain a dual functionality that allows you to gain free solar energy from the world's largest natural resource – the sun.
Tight weather seals are also an excellent feature as they prevent the worst of weather from entering your home. The gas contained within each window allows the free energy from the sun to heat your home, so there's little need for central heating.
Each window comes fitted with a transparent metallic coating that reflects the heat back into the room. This is a great way of retaining heat and reducing the amount of energy needed to heat your home, which will ultimately save you money.
Recommended by the Energy Saving Trust
The Energy Saving Trust has certified the Double Glazing Network's manufacturer of uPVC windows. Every Liniar product you have installed therefore comes fully endorsed with the Energy Saving Trust logo.
Committed to Recycling
Exceptionally robust, our uPVC windows don't rely on expensive reinforcements. This makes them 100% recyclable and an environmentally friendly product.
Reduce Your Carbon Footprint
Having uPVC windows installed within your home will reduce the amount of energy you use. Also notice the reduction in CO2 emissions by approximately 2/3 of a tonne per year.
100% Lead-Free
A Liniar window from Bluemanor Windows is 100% lead-free. Known to be a danger to the environment which is why the Double Glazing Network is extremely proud to supply one of the few window systems to offer an entirely lead free range of products.
Reduce Your Heating Bills
Being able to achieve an impressive window energy rating of A+14 you can be sure to be getting the very best in thermal efficiency. This means your windows will maintain an additional 14 kWh per m² each year over a standard A+0 rated window.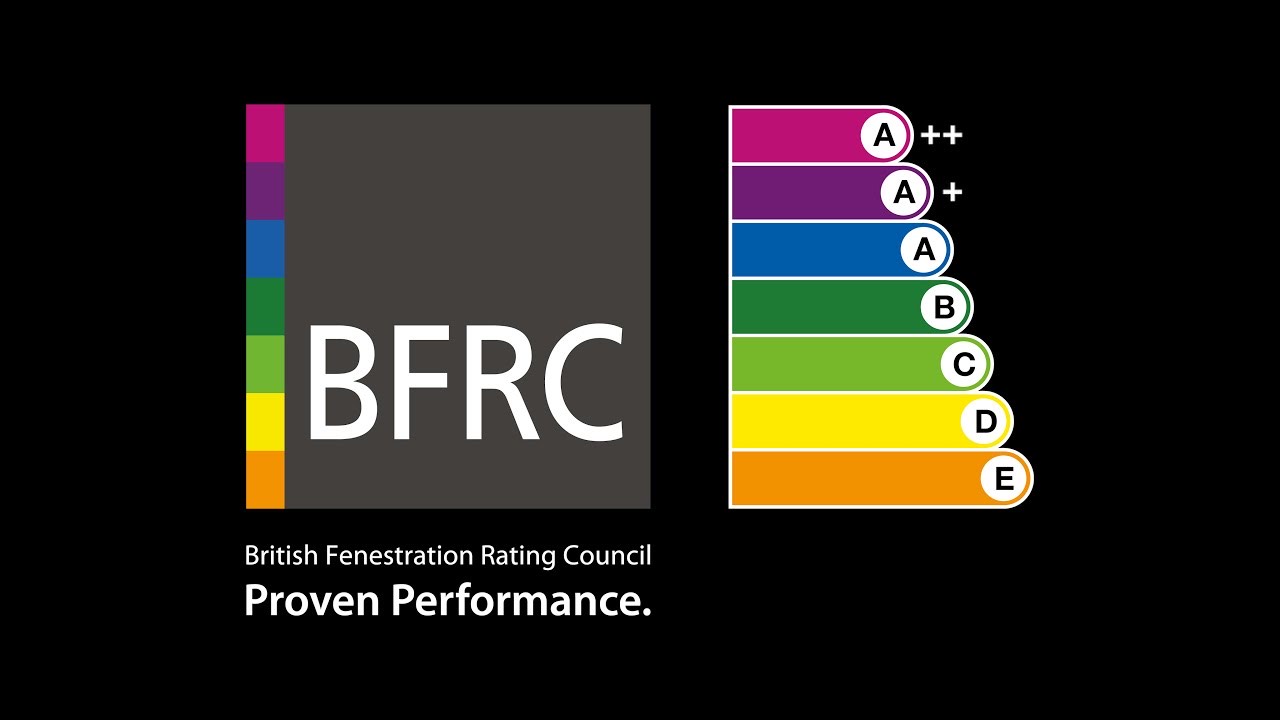 FAQs
Why are energy ratings important?
Energy ratings for uPVC windows are important because they indicate the window's ability to retain heat and regulate the temperature of a building. The better the energy rating, such as Bluemanor's A++ triple glazing and A+ double glazing, the more efficient in reducing heat loss and preventing unwanted heat gain the window or door is. This leads to lower energy bills and improved comfort levels.
Window Energy Rating (WER) is a measure of the overall energy efficiency of a uPVC window or door, considering not only its U-value, but also its solar heat gain and air leakage. A WER is expressed as a numerical value on a scale from A++ to E, with A++ being the most energy efficient and E being the least energy efficient. A higher WER indicates a more energy efficient window, which can help reduce energy costs. Bluemanor's triple glazing achieves A++24 and our double glazing achieves A+14, the highest possible WER ratings on triple glazing and double glazing respectively.
What is thermal transmittance, otherwise known as U-value?
A U-value is a measure of the thermal transmittance or heat loss through a material or building element, such as a uPVC window. The U-value is expressed in units of W/(m²·K) and represents the amount of heat (in Watts)that passes through one square meter of the material for every degree celsius difference in temperature between the inside and outside of the building.
A lower U-value indicates better thermal performance and less heat loss through the window. The U-value is one of the key factors used to determine the energy efficiency of a window and is often used in combination with other measures, such as the Window Energy Rating (WER), to provide a comprehensive assessment of a window's performance. At Bluemanor, as standard our double glazing achieves an 1.3 value and our triple glazing achieves a 0.93 U-value.
What is solar factor, otherwise known as G Value?
Solar heat gain on a uPVC window refers to the amount of heat that enters a building through the window as a result of solar radiation. uPVC, or unplasticised polyvinyl chloride, is a popular material used in windows due to its good insulation properties and resistance to UV radiation.
However, it does not block all solar heat gain, so it is important to consider the orientation of the window and use shading techniques to minimize the amount of heat that enters the building. At Bluemanor, as standard our double glazing achieves an 0.47 G value and our triple glazing achieves a 0.40 G value.