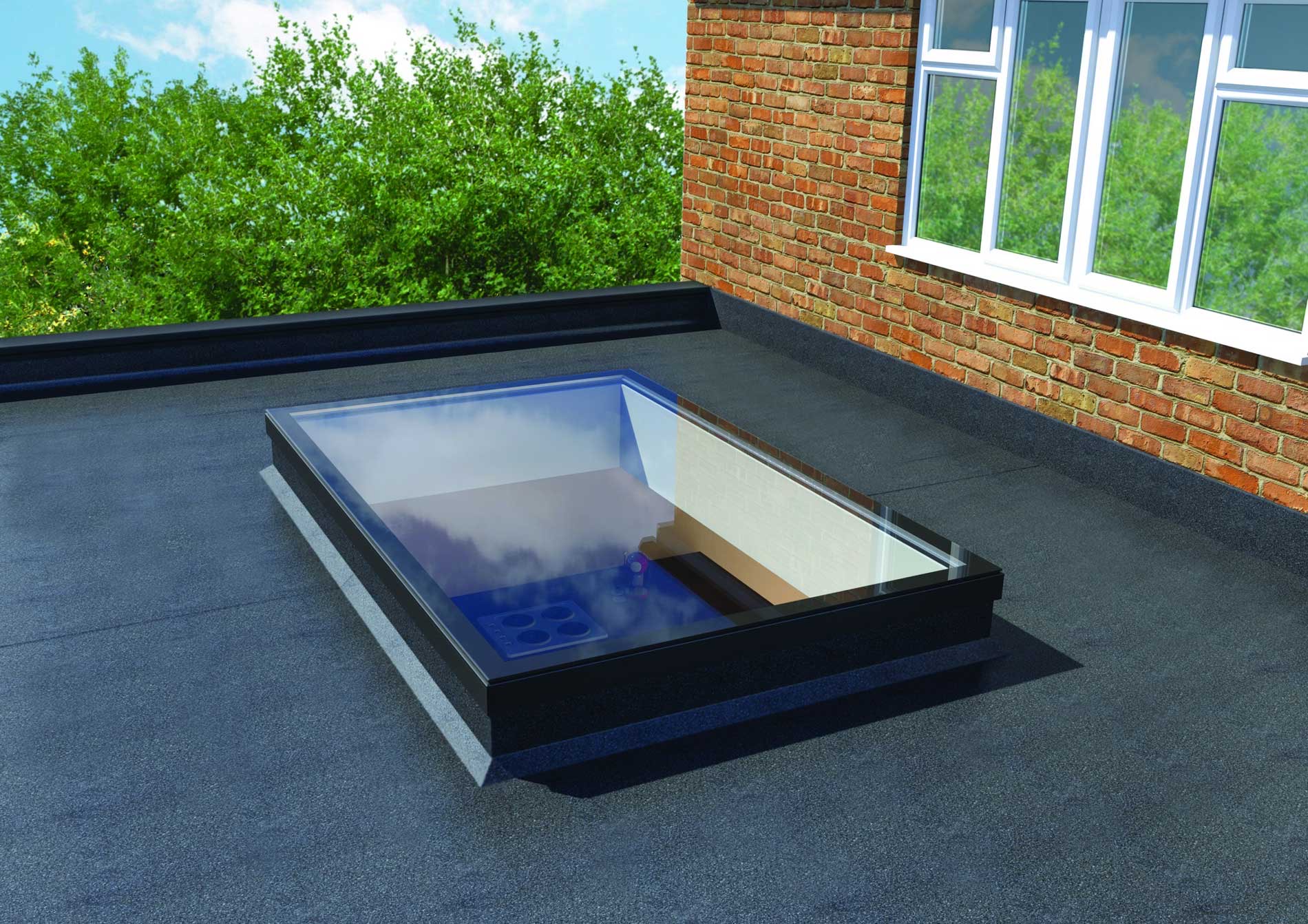 Flat Skylights Braintree & Essex
Flat skylights fitted in homes throughout Braintree, Chelmsford, Bishops Stortford, Halstead, Essex and the surrounding areas. Start a flat skylight quote today and begin your home renovations with Bluemanor. Contact our team for prices.
Arrange your Free & No Obligation
Quotation Today
Book your Free & No Obligation Quotation with one of our expert team today, alternatively book a visit to our beautiful showroom to discuss your project and see our products in further detail.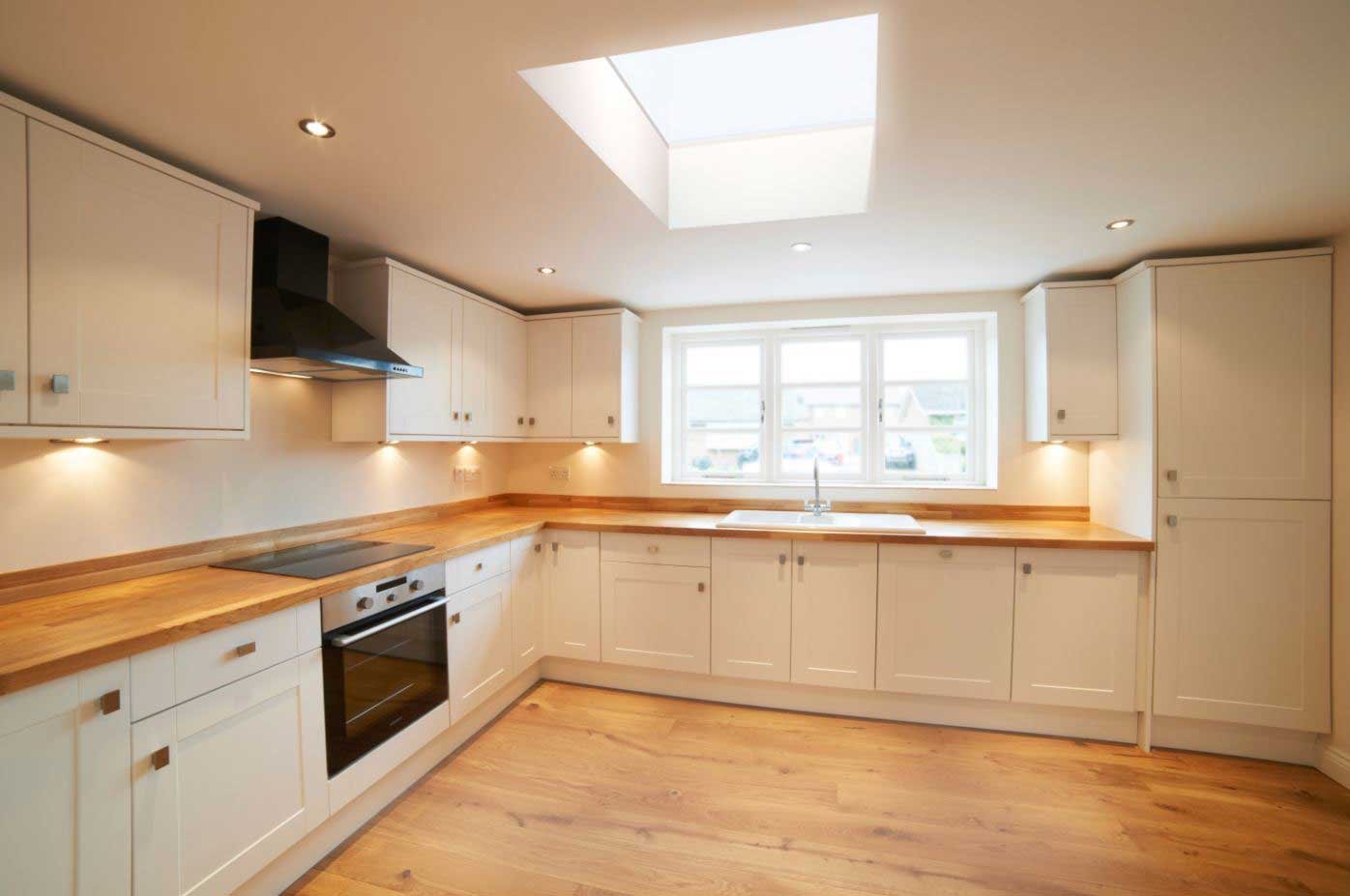 Stunning Flat Skylights
Flat skylights are a stunning orangery or extension roof option for those in Braintree, Essex or beyond. Their sleek design is appreciated by homeowners in all styles of property.
We can fit these rooflights as part of new house extensions or orangery projects you undertake with Bluemanor. They are also available via retrofit to any flat roofed area of your home. You can allow light to flow, making the whole property feel warmer and more spacious.
Approved Ultra Installer
It can be challenging for homeowners to find a local and trusted installer, which is why Ultraframe only recommends the best installation companies to install their products. All Ultra Installers undergo regular assessments that ensures we provide a high standard of service to our customers and raise industry standards.
Unbeatable Energy Efficiency
We understand how important it is that your home is as energy efficient as possible. At Bluemanor, our flat skylights are constructed with the most advanced materials and double glazing technology, which ensure excellent performance.
Made in Britain
We are proud to support UK manufacturers, with all of our products being proudly produced in Britain. Our flat skylights are of the highest quality.
Visualise Your

Dream Flat Skylights
Use our interactive content block to explore all the unique reasons why our flat skylights are excellent. They offer both style and substance in equal measure.
You can also immerse yourself in an Ultraframe flat skylight extension to see what it would feel like as part of your home. We're sure you'll fall in love with the design!
NEED INSPIRATION?
View Our
Flat Skylight Gallery
View More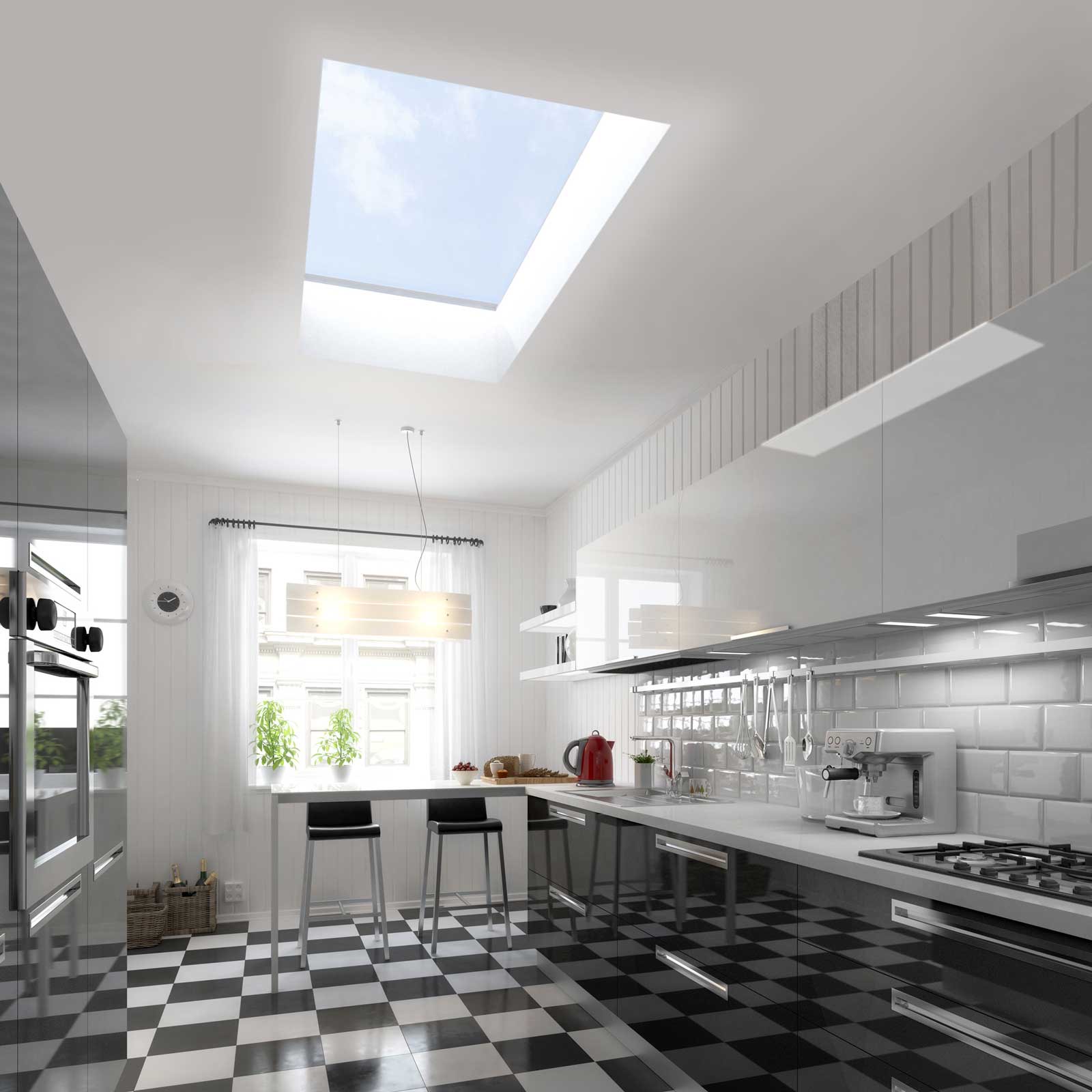 Frameless Appearance
The clean minimalist design of our flat skylights results in stunning sightlines. This frameless aesthetic is due to the rooflight being flush with the interior plasterboard.
Achieving a contemporary looking design is easy with this outstanding Ultraframe product, which is bound to improve the market appeal of your home in or near Essex. Start your design journey today with an online quote.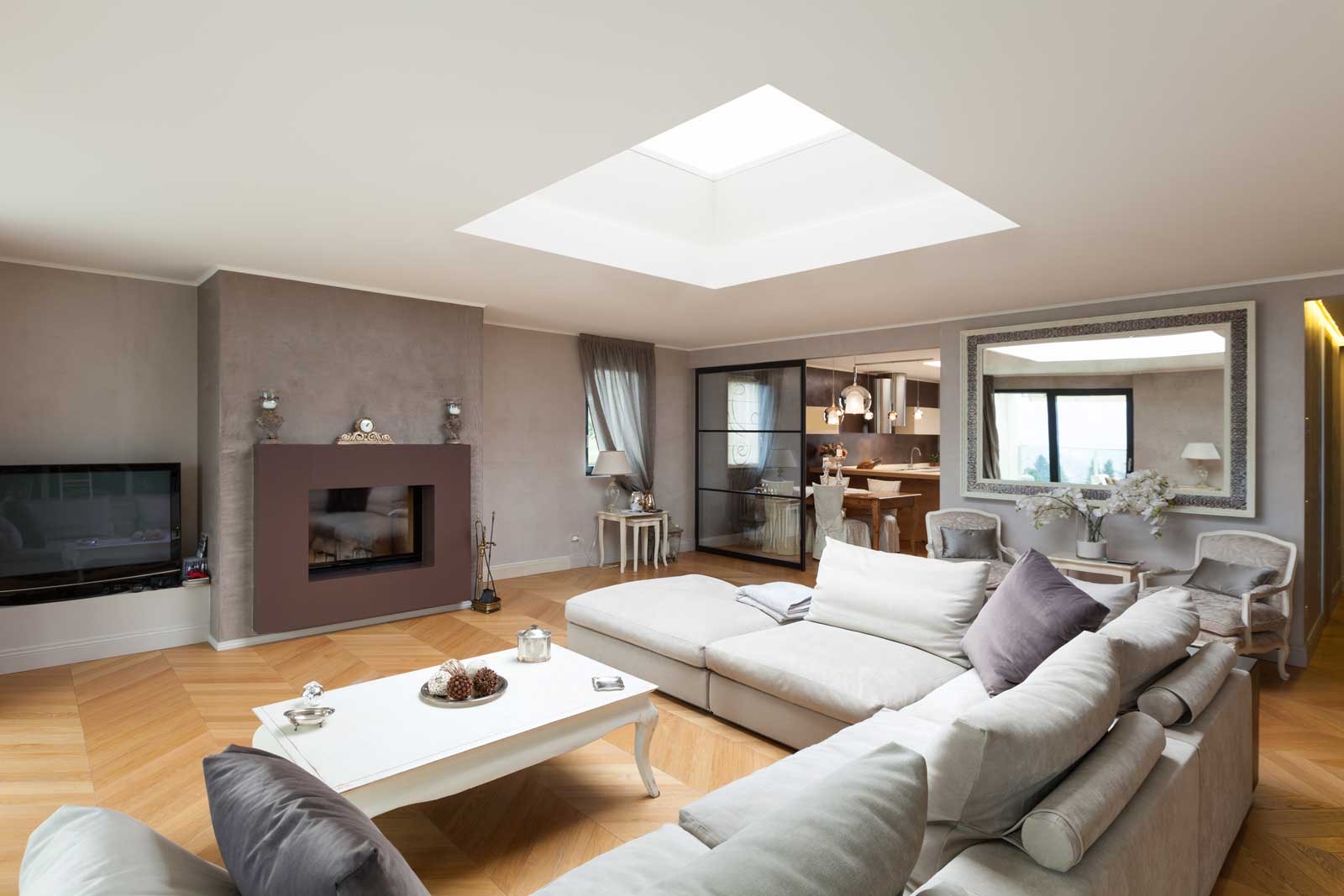 Enjoy Better Thermal Performance & Lower U-Values
Turn your orangery or house extension into a room for all seasons. Your flat skylight will suit the architectural style, shape and size of your home, while rewarding you with a room that'll retain heat during the colder seasons.
Enjoy an overall U-value as low as 1.2 W/m2K and potentially reduce your energy costs with one of our stunning rooflights. Contact our team in Braintree, Essex for advice today.
TESTIMONIALS
What Our
Customers Say
Kevin Cottis
Bluemanor Windows have been excellent with their communications from day one. A slight delay with the door, but they telephoned to confirm this. Anthony and Austin the fitters were very professional and did a great job. We would highly recommend this company
June Butcher
Anthony and Austin fitted our new front door and glass side panel yesterday. We are so pleased with the work they have done. Polite and professional will recommend Bluemanor Windows friendly and helpful from start to finish.
Suzanne Knight
Austin and Anthony were very efficient and friendly. They did a great job installing our new door.
Elizabeth Kingseller
We had a new front door installed and were very impressed with the service and the door itself. Paul and Austin did a great job fitting it. Thank you.
Bev Rossi
Excellent service from Bluemanor from choosing, purchasing and installation. Paul and Austin were excellent today fitting our front door and side panels and obviously take pride in their work. So pleased with our new door and the service provided by Bluemanor.
Neil MacDonald
Very pleased with our replacement windows; they look lovely and feel well made. Great work by Anthony and Austin who were very polite & friendly , they installed them quickly and neatly & cleaned up after – even helped me remove the blinds before fitting. Overall an excellent job, many thanks.
Jenny Bowman
We have had a very positive experience with Bluemanor Windows, always very helpful and informative. We had Austin and Anthony who fitted our 2 front doors, 1 back door and a window for us today. They were very polite and professional and fitted our products to the highest standard. Thank you very much!
Visit Our Case Studies
Flat Skylight Prices

Braintree & Essex
Finance
Options
Here at Bluemanor, we are proud to offer a fantastic range of flexible finance options to help you on your home improvement journey. We have partnered with Improveasy, a leading finance company who specialise in bespoke financial solutions for homeowners looking to achieve the home of their dreams.
If you are looking to enhance your home, take a look at our finance options to find out how Bluemanor can help you.
Finance Available
Spread the cost of your home renovations by choosing Bluemanor. We are approved to offer finance to our homeowners. Find the plan that best suits your budget and apply today.
Personal Service
As a family run and local company, you receive a much better standard of service by coming to Bluemanor. We'll treat you and your property with respect, making the whole process hassle free.
More Experience
You can rely on our decades of experience. As a highly accredited and locally recommended installer, you can have peace of mind. We'll complete an expert fitting of your new flat skylights.
Ultraframe Quality
Our flat skylights are supplied to us by Ultraframe. They are industry leaders in conservatory and extension roofs, so you can rely on their quality. We're only offering you the very best.
Visit our
Showroom
We have a stunning showroom in the heart of Braintree, here in Essex. You can visit us today and view a whole range of our bespoke products in person. We're sure you'll fall in love with one double glazing product or another. After all, we offer a full suite of windows, doors and conservatories, from the modern to the traditional.
You can also use your visit to discuss your projects with an in-house expert.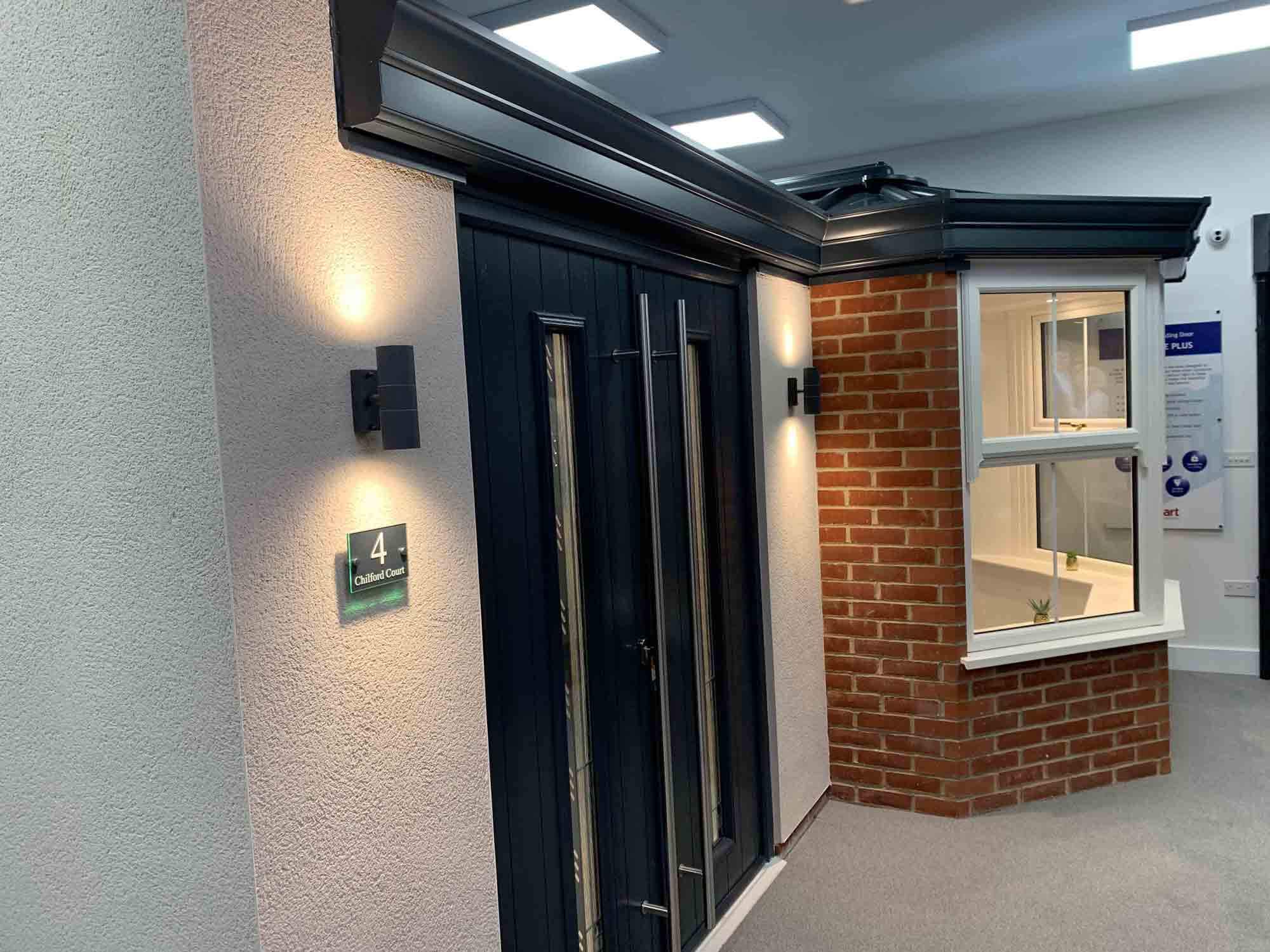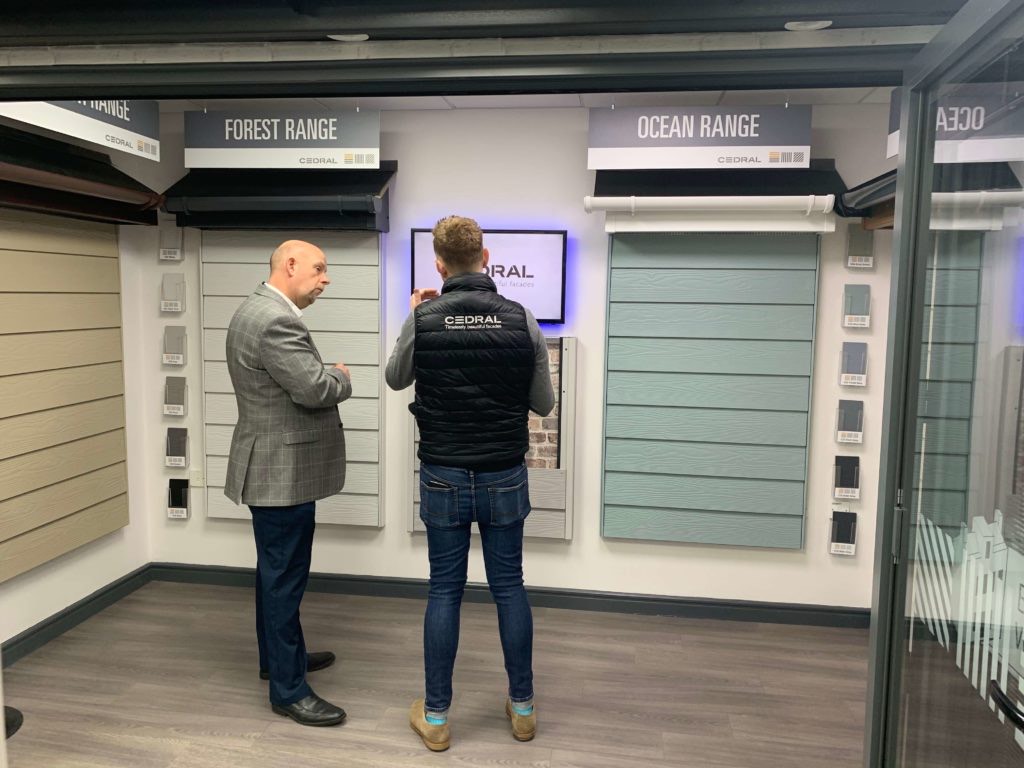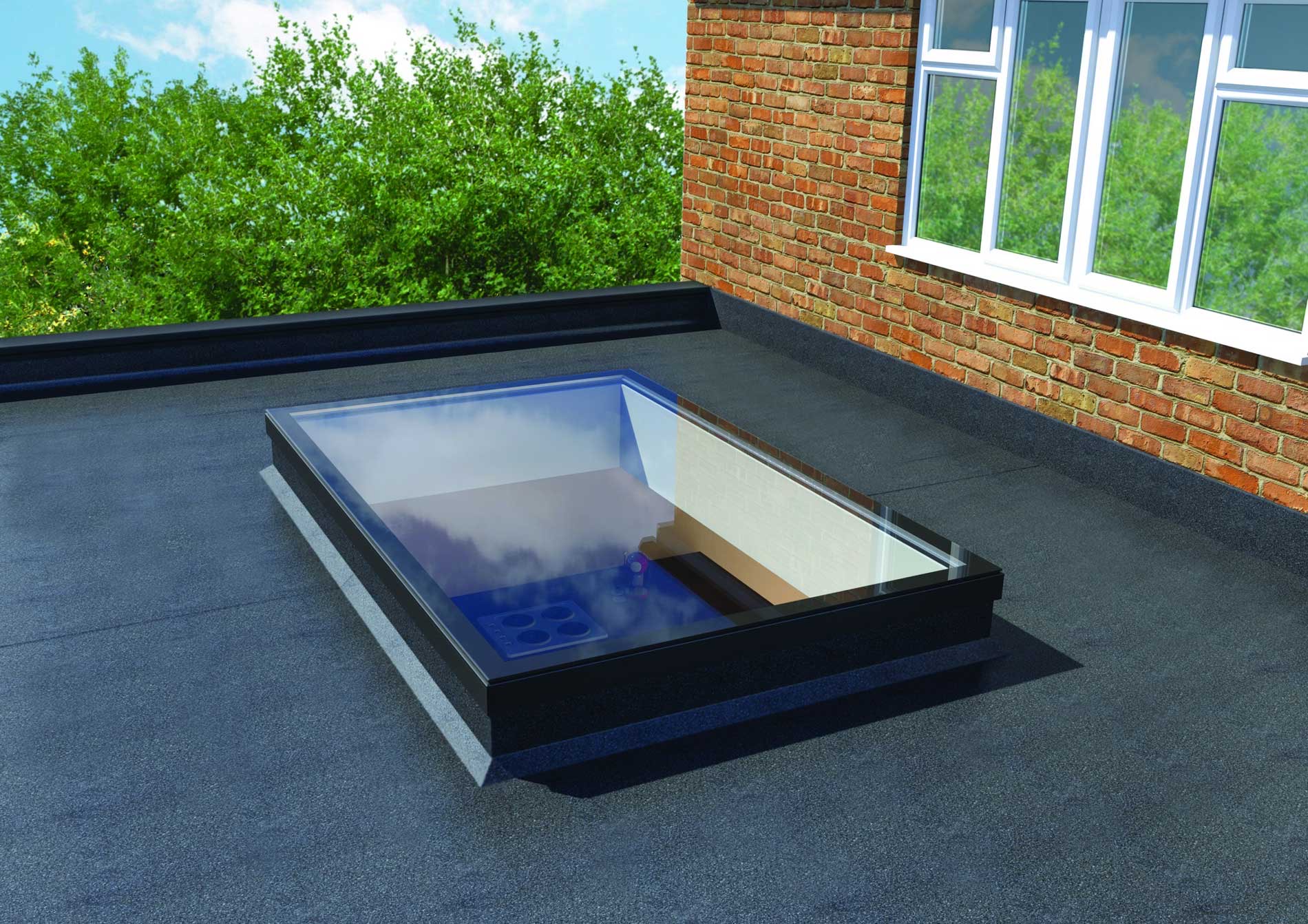 Frequently Asked
Questions
How much do these skylights cost?
Skylights are available in stocked sizes or can be manufactured bespoke to your requirements. We encourage our customers to get an online quote in the first instance, alternatively you can send your requirements to our sales department and one of our expert team will provide you with a quotation.
Are skylights thermally efficient?
The thermal efficiency of our skylights has been guaranteed by the elimination of cold bridging, achieved by isolating of the external profiles from the internal ones. Combined with high performance glazing, our skylight's ability to reduce heat transfer is in a class of its own. With a thermally broken eaves beam and an insulating T-bar our roof lantern provides warmth all year round.
Where can I see your skylights?
Do Bluemanor supply & install in my area?
Bluemanor Windows supply and install skylights throughout Essex, Suffolk and parts of Herts. To find out if Bluemanor can help in your area, simply contact our expert team today