Innovative Bi-Folding Doors Harwich
The perfect way to open up your home to your outdoor space. 
A set of stunning bi-fold doors from Bluemanor are the perfect way to bring an influx of natural light to your home in Harwich. You will enjoy peripheral views of your garden and enjoy your outdoor space throughout the year.
These bi-folding doors are designed with accessibility in mind. They can be manufactured with extremely low thresholds as well as wheelchair ramps to make sure they are completely accessible for anyone would want to install them in their home. If you are looking for an innovative and versatile way to connect your home and garden, a bi-folding door could be the perfect solution.
We are proud to deliver excellent bi-fold doors to all residents in Harwich and the surrounding Essex area. Using only the highest quality materials from market leading manufacturers, we are confident that our products are unmatched in the industry and will transform the way you use your home.
We use Liniar uPVC profiles across our entire range of bi-fold doors in Harwich. They are market leading manufacturers, renowned for their high quality products that deliver stunning and functional properties. These uPVC profiles are designed to keep your home high performance throughout the year, even during the colder months. We also offer stunning Aluminium designs that offer a premium aesthetic and superior security features. These are the highest performing bi-fold doors available on the market today and make a premium alternative to uPVC profiles.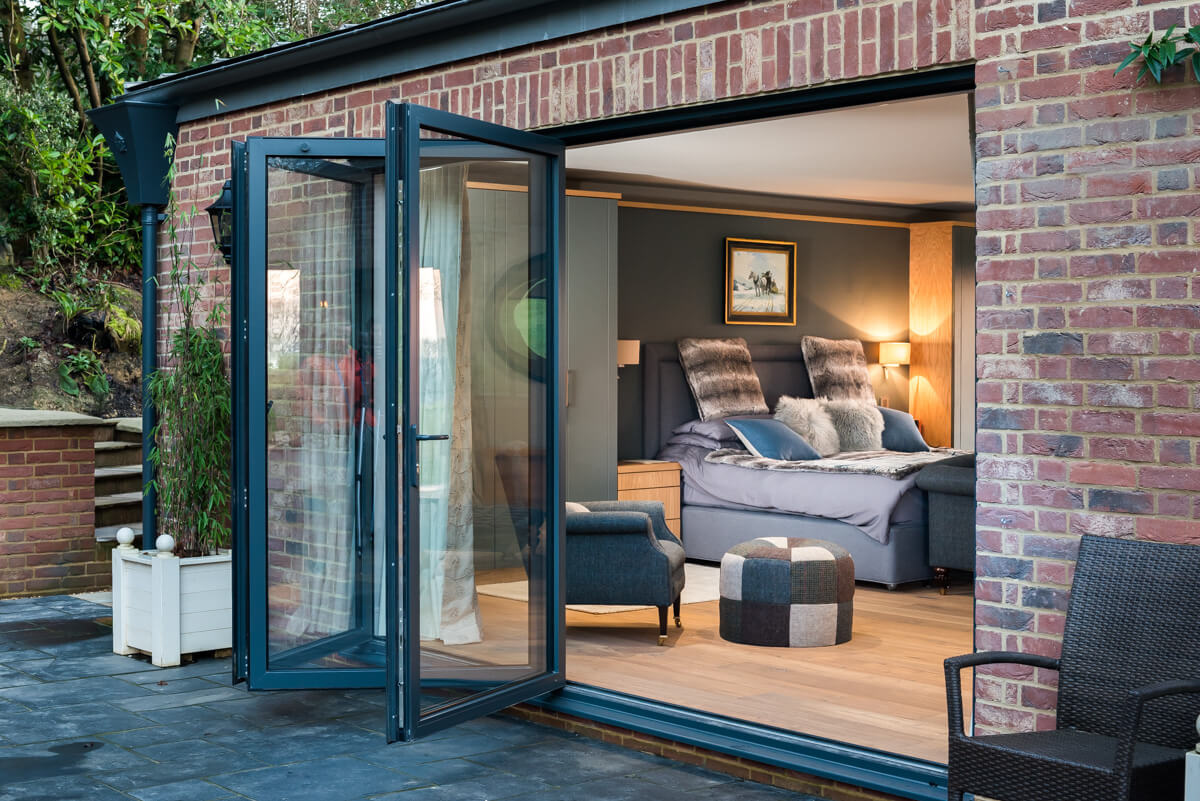 A bi-fold door is an excellent option if you are looking to connect your home and garden or outdoor space in a stylish and modern way. When opened in their concertina fashion, these doors fold perfectly to maximise the space available. Therefore they are perfect for both large and cosier properties. We pay special attention to the hardware on your bi-fold doors to ensure any unsightly mechanisms are completely concealed. This leaves you with a beautiful and elegant product that will seamlessly blend into your home.
Across our range, you can select between 2 to 7 panels in your bi-fold doors to fit the dimensions of your open space perfectly. We have an abundance of customisation options including colours and configurations to ensure that your bi-fold door suits you and your Harwich home.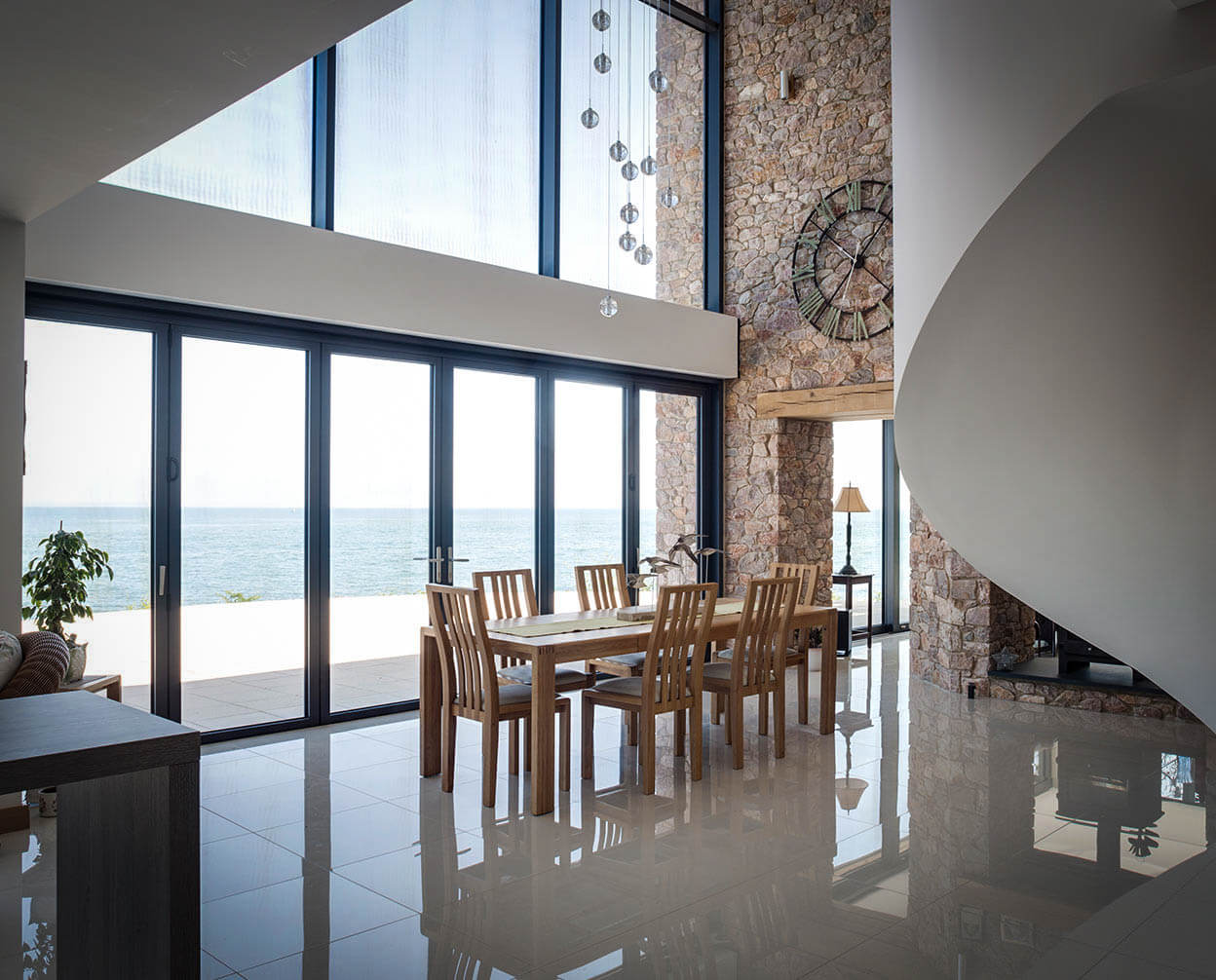 Secure Bi-Folding Doors
Optimal safety for you and your home in Harwich.
It is our number one priority that our products deliver high safety and security features for homeowners in Harwich. We know that homeowners want stunning designs that also offer great functionality. Therefore, our bi-fold doors are manufactured using robust uPVC.
Premium grade uPVC is a fantastic, innovative material that can withstand even the most prolonged or sustained physical attack. It is a sturdy material that will not wear or crack over time, allowing you and your family to feel safe for years to come.
In addition to fantastic uPVC profiles from Liniar, we also incorporate some of the best locking systems on the market into your bi-folding doors. We have chosen Yale locks which are renowned for their incredible performance and security. These locks are fitted as standard, so there are no hidden extra charges when it comes to your safety.
You can also opt for a stunning Aluminium bi-folding doors. This is the most durable material available and will deliver the highest level of secuirty available.
Thermally Efficient Bi-Fold Doors
Enjoy year round warmth indoors with thermally efficiency bi-folding doors.
During the colder winter months, you may be worried about draughty glass doors that won't perform so well in the winter. Our bi-folding doors are designed using high end Liniar multi chambered profiles and therefore are designed to keep your house warm and draught free. The modern, size optimised chambers will trap in the warm air and keep the colder air outside.
Due to the thermally efficient design of our bi-fold doors, your Harwich home will rely less heavily on central heating systems. Therefore, there will be less of a need to use it and, in turn, they will make your home more energy efficient and lower your carbon footprint. You may even enjoy lower heating bills in the winter!
We are proud to install bi-folding doors that are 100% recyclable. Therefore, if you choose to replace them, each component can be fully recycled. They are entirely free from lead or other harmful products that may damage the environment. Our manufacturing is sustainable and eco friendly, so you can enjoy peace of mind that your installation will not have a long term effect on the planet.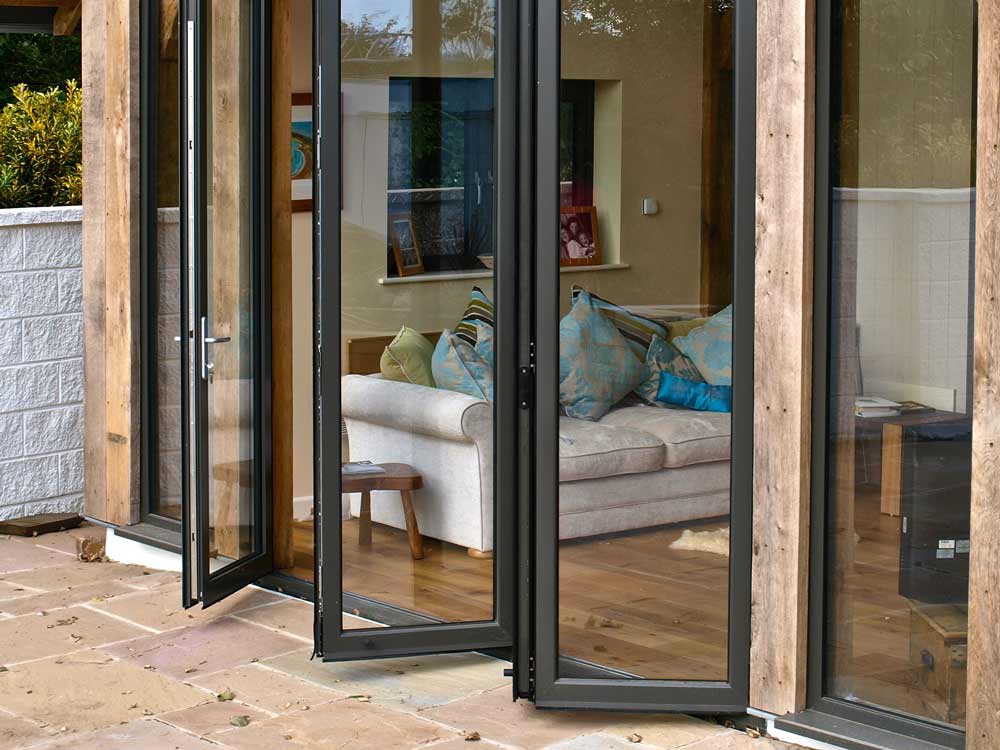 Bi-Folding Doors Harwich Prices
Ready to take the next step in your home improvement journey? Use our free online quoting engine to receive a quote on your bi-folding doors. Its simple to use and will generate a quote within a couple of minutes.
If you are looking for further information on our stunning range of bi-folding doors in Harwich, please feel free to use our online contact form. One of our friendly experts will be able to assist you with any questions or concerns you may have. Alternatively, you can also give us a call on 01376 322 266 to chat with one of our specialists right now!
Bi-Folding Doors Colour Options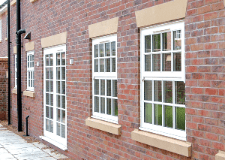 Find Out More
Windows
Attractive and modern windows that offer outstanding energy efficiency, Yale security and British engineering. Our Liniar windows are designed to complement any home in Witham.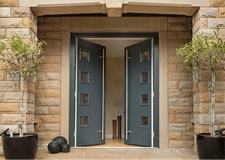 Find Out More
Doors
Be the envy of your street with one of our beautiful uPVC or Composite doors. With Yale high security locks and a variety of design options let us transform your Witham property.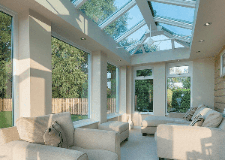 Find Out More
Conservatories
Extend your home with the addition of a stunning conservatory. Increase natural light and space by incorporate a bespoke conservatory into your living area.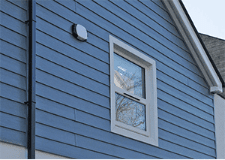 Find Out More
Roofline & Cladding
For a complete home improvement package, consider updating your Facia's, Soffit's and Guttering to keep your home protected or Installing Cladding to featured areas of your home.