Style Guide




The Grain
Barn
In May 2019, Bluemanor Windows were selected to work alongside a team of clients, building contractors and architects to transform a former grain barn into a luxurious residential dwelling in the village of Reed in Royston. The property was set in a stunning part of the North Hertfordshire countryside offering endless views of the surrounding fields. This was a fantastic opportunity for Bluemanor to undertake a large glazing installation that would transform this grain barn into a property that looked and performed better than ever. This impressive refurbishment was completed in 2019 and the final result was breath-taking.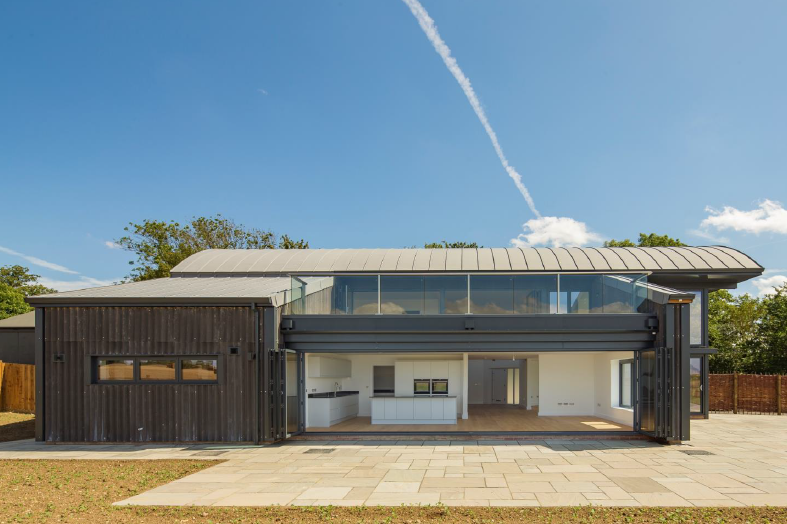 Case Study Spotlight
A Premium Aluminium Refurbishment
This Grain Barn refurbishment features some of the most premium aluminium products available on the market today which adds a stunning, modern and luxurious aesthetic to the finished design. The windows chosen for the project were Smarts Aluminium Alitherm 600 Windows crafted to the highest standard. This superior option gives the property super slim sightlines and a sleek aesthetic which contributes to the all round contemporary and stylish appearance that the refurbishment exudes.
For a portion of the door openings, Smart Aluminium Visofold 1000 Bi-Folding Doors were chosen. These innovative doors add a modern functionality to the build and dominate the longest side of the barn. In choosing a bifold door opening, the front face of the property has been completely opened up and looks out into the neighbouring countryside. It is a fantastic design element that connects the building with the farmlands of Reed.
Get a quote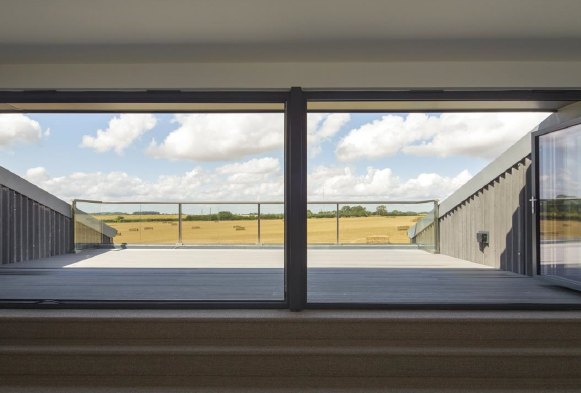 Case Study Spotlight
Stunning Sliding Doors
Smarts Aluminium Visoglide Plus Sliding Doors were the third aluminium product that Bluemanor used in this creative build. They add an elegant and functional finishing touch to the barn. In using sliding aluminium doors, the team on the build made the most of the additional walls of the property by maximising the opportunities to use large glazed areas. In utilising these spaces in such a way, the indoor environment feels like an extension of the outdoor world as the two are so seamlessly connected.
Get a quote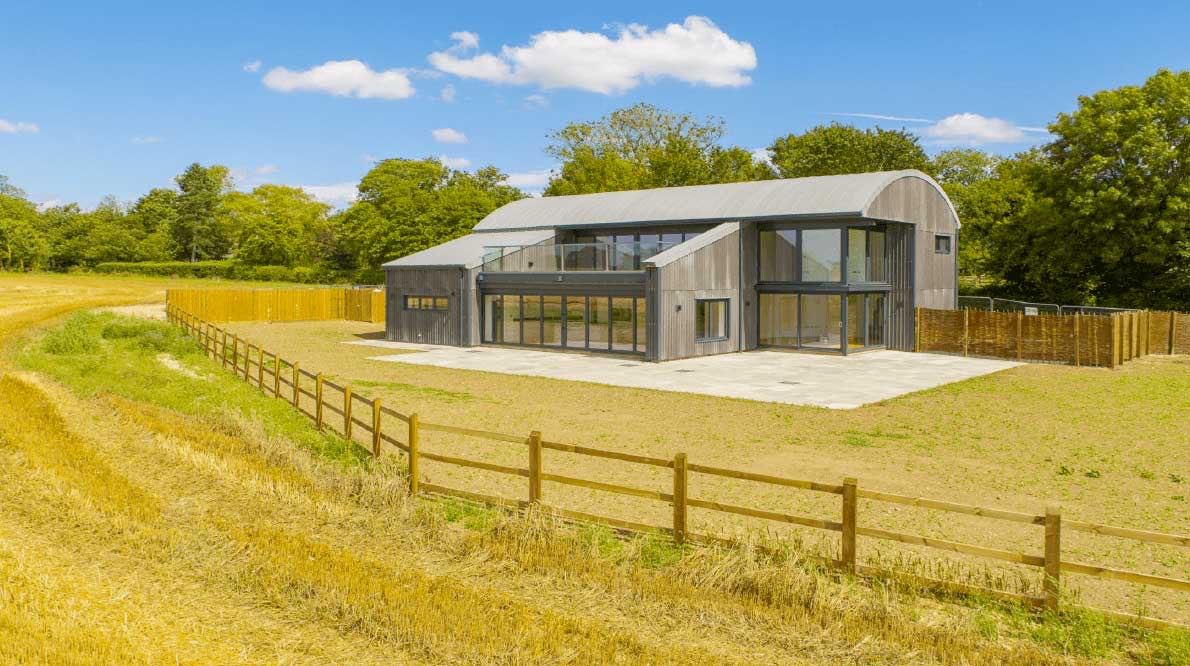 Case Study Spotlight
A Phenomenal Installation from Bluemanor Windows
As well as undertaking this large glazing installation, Bluemanor Windows were delighted to supply and install the Glass Balustrade from Balconette UK to complete the project.
The entire refurbishment was a fantastic opportunity for Bluemanor and an honour to be a part of. This private creative build gave the team a chance to work with some of the most premium products that Bluemanor install and enjoy a simply stunning end result.
We hope that the grain barn may inspire you for your next home improvement project. If you are interested in any of the products mentioned, please do not hesitate to contact us. Alternatively, you can receive a free online quote on our website to get your project underway.
You can trust the team at Bluemanor to handle your refurbishment to the highest degree.
Get a quote
Book a
Free & No Obligation Quotation