Cladding Maldon
We can provide extremely high quality, brand new cladding that allows you to achieve a fresh look for your Maldon home. If you're looking to replace your current cladding or if you're adding cladding for the first time, we'll be able to assist you in selecting the right options that will be suit your property.
You can add a personal touch to your home with our range that can complement any property type from contemporary, conventional, period or new build. Our cladding can protect your home from the elements as well as transform the exterior aesthetic.
We only offer cladding that is manufactured to market-leading standards to ensure that we provide the highest quality available. You'll be confident that you are dealing with a company that is not only expert when it comes to cladding but that provides the very best solution available.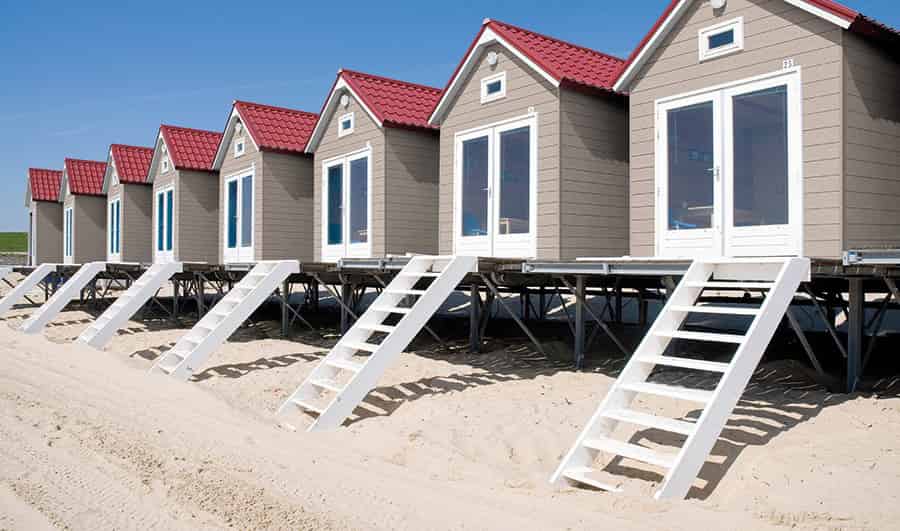 What Is Cladding?
Cladding is fitted to the exterior of your property which can protect the exterior and brickwork from adverse weather or damage. It provides a stylish way to cover the structure of your building without compromising on the style of aesthetics.
We offer a range of styles that can be customised to your personal taste and requirements. Intelligently designed to blend in seamlessly with your property and provide excellent functionality and high performance all year round.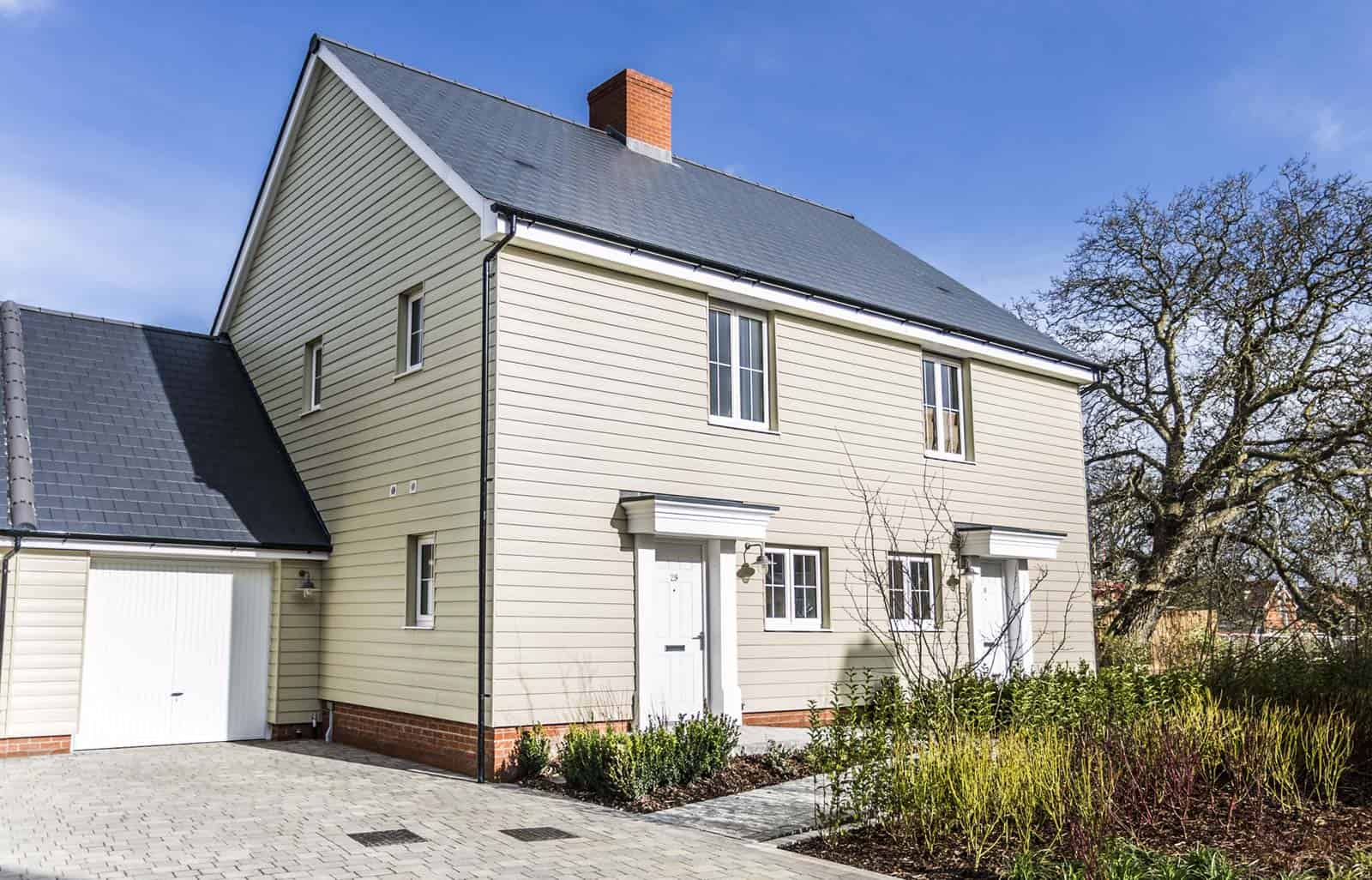 Fibre Cement Cedral Lap Cladding, Maldon
The fibre cement Cedral Lap cladding is a popular option due to the fact that it uses leading materials and advanced manufacturing techniques to achieve a durable and long lasting home improvement solution.
Our cement cladding is available in our range of 21 colours enabling you to tailor it to your property style and aesthetic. Gone are the days where it is only available in a very limited range of styles and colours.
Our Cedral Lap cladding systems are from Marley Eternit, who undergo a stringent and contemporary manufacturing process to ensure quality and appearance are maintained across the board. You'll have peace of mind that all of our products have been rigorously tested and exceeds industry standards.
Our friendly and knowledgeable team can talk to you about our range and help you select the perfect fit.
Sustainable Cladding, Maldon
For homeowners who are concerned with their home contributing to a greener environment, you'll be pleased to hear that our Cedral Lap cladding is sustainable and will help keep your Maldon home environmentally friendly. We only provide innovative and technologically enhanced products that strike the balance between beautiful aesthetics and high performance functionality.
Our range is rated by the BRE Green Guide to Specification as 'A+', notably due to the eco-friendly materials that are used across the manufacturing process. Not only this, but this cladding option upholds an expected lifespan of 50 years so you can enjoy lasting quality.
Once our cladding has reached the end of its lifespan, we are able to recycle all of it which contributes again to the environmentally friendly nature of the product.
We create cladding options that benefits the environment as well as the homeowner, with a cost-effective and practical solution. We think it's great that our product is created with minimal carbon footprint and sustainable materials where possible.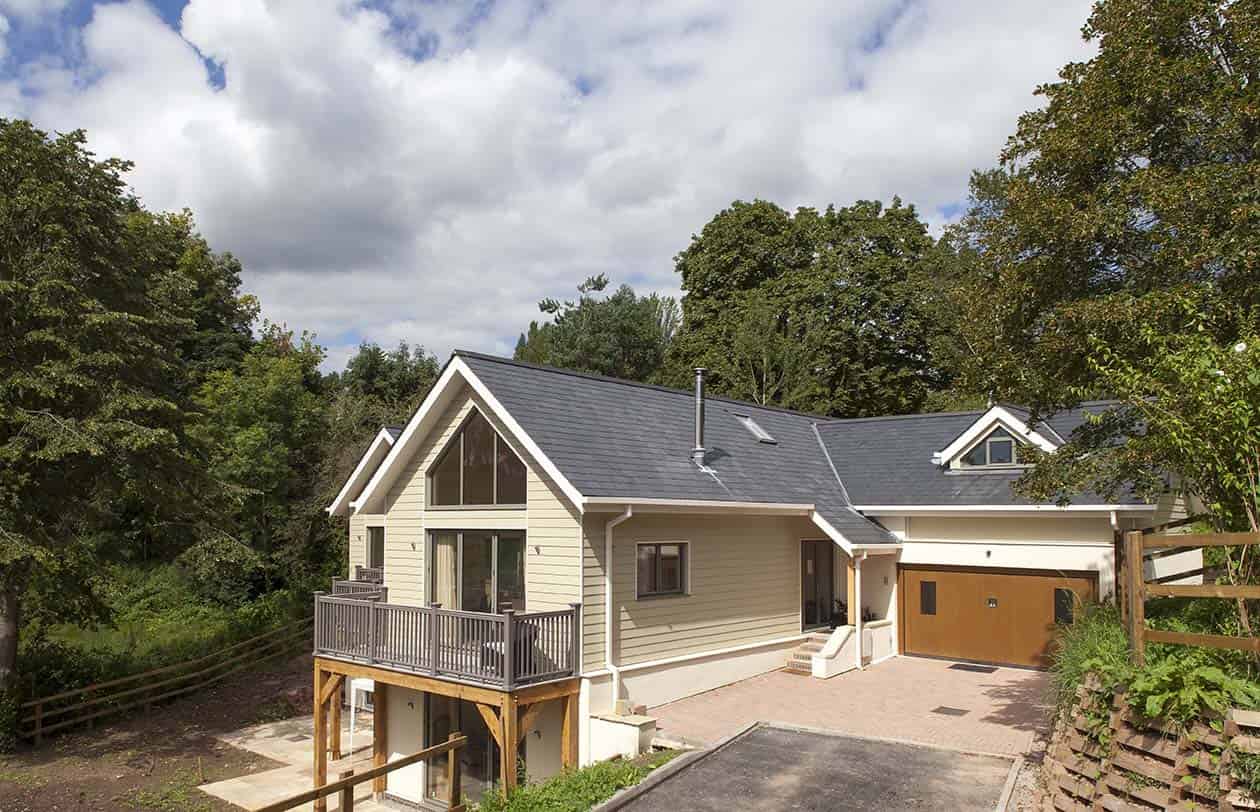 uPVC Cladding, Maldon
We also provide a range of uPVC cladding, sourced from Durasid which comprises of an exceptional collection with high performance features and great benefits. We enjoy providing cost-effective and affordable solutions for all homeowners in Maldon.
Adding our uPVC cladding to your home can enhance the thermal efficiency of your property, which will help reduce energy costs as well as lowering your carbon emissions. The uPVC cladding has a co-extruded top layer at its core, making it an exceptional piece of technology for bringing your home into the 21st century.
You can choose from sliding, vertical sliding or double sliding cladding design for a modern and fresh aesthetic for your Maldon home, which you'll be able to stand back and be proud of as soon as it has been installed.
uPVC cladding is a great alternative to traditional cladding as it offers a sleek and stylish aesthetic which helps to make an attractive look for your home. The simple act of adding it to your home can not only increase the value but also transform your home.
Cladding Prices in Maldon
We offer excellent cladding prices for homes throughout Maldon and the surrounding areas. Our expert and friendly installation teams will be able to handle your project with professionalism, reliability, efficiency and promptness across the board. We'll be there every step of the way to answer any queries or questions that you may have.
Get in touch with us via our online contact form to speak to a member of our team directly, we will be on hand to offer you a bespoke cladding price that has been tailored to your exact specifications. We look forward to hearing from you.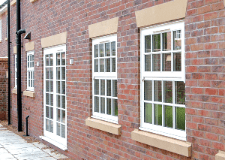 Find Out More
Windows
Attractive and modern windows that offer outstanding energy efficiency, Yale security and British engineering. Our Liniar windows are designed to complement any home in Maldon.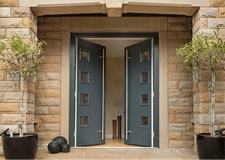 Find Out More
Doors
Be the envy of your street with one of our beautiful uPVC or composite doors. With Yale high security locks and a variety of design options let us transform your Maldon property.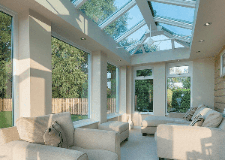 Find Out More
Conservatories
Extend your home with the addition of a stunning conservatory. Increase natural light and space by incorporate a bespoke conservatory into your living area.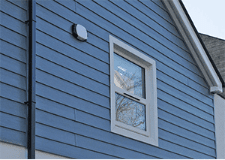 Find Out More
Roofline & Cladding
For a complete home improvement package, consider updating your fascias, soffits and guttering to keep your home protected or installing cladding to featured areas of your home.