Fascias, Soffits and Guttering Halstead
Bluemanor Windows offer a wide range of double glazing, but our home improvements expertise isn't limited to windows and doors. We also offer a superb collection of fascias, soffits and guttering to help you transform your home.
Our team will assess your property, then measure up before installing quality new roofline with minimal disruption. While working on your home, they will undertake checks, making sure there is no hidden damage from leaks or condensation.
Fascias, soffits and guttering protect your home from the weather, and they work to stop the wind and rain from getting into your roof space and creating damp, which will rot the timbers and create the need for expensive repairs. When your roofline is old and tired, it could be letting in moisture and then trapping it there, rather than aerating the roof space.
Our uPVC roofline products are created from high grade materials designed to be durable and low maintenance. This makes them a superbly cost effective and efficient home improvement as they will protect your home from the elements, keeping unwanted damp out for many years to come.
Fascias, Soffits and Guttering in Halstead
Fascias – fasicas are the boards which run along the ends of the rafters of your roof. The board supports the lower edge of the bottom row of tiles and carries the weight of the guttering, keeping everything secure.
Soffits – Soffits are hidden away underneath the fascias. They are usually ventilated which ensures circulation of air within your roof space. This is essential because it stops damp from damaging the timbers which could have a major impact on the structure of your property.
Guttering – Guttering runs along the edge of your roofline and catches rainwater as it runs off the roof. It is incredible, handling gallons of water, and it works to stop your brickwork from being damaged by the rain coming running down the walls.
Long Lasting – Our impressive roofline is made from the very best materials, ensuring a long lasting installation. This makes your fascias, soffits and guttering a great cost effective installation for your home improvements.
Expert Installation – Our expert installers will check that there is no hidden damage when they install your new roofline, making you aware of any issues rather than covering up. They will always work to the highest safety standards.
Eco-Friendly Roofline in Halstead
Bluemanor Windows are an environmentally proactive company, working with recyclable products wherever possible and doing our best to lower our environmental impact across the year.
We install fascias, soffits and guttering made from recycled uPVC. We are proud of the fact that up to 84% of the materials used in their manufacture are from recycled uPVC sources, ensuring they are truly sustainable.
There are other benefits to this material too. One is that the production of products made from recycled uPVC uses much lower energy resources than those crafted from raw uPVC. In fact, it creates an incredible saving of up to 70% when it comes to CO2 emissions.
Sustainability is important to us at Bluemanor Windows, and when you choose our fascias, soffits and guttering in Halstead, it means you are choosing an eco-friendly option for your home improvements.
Fascias, Soffits and Guttering Prices in Halstead
Our fascias, soffits and guttering prices are fantastic, making your Halstead home improvements an affordable option. In fact, they could even save you money in the long run. Contact us for more information and see how we can help you enhance your Halstead home with our fantastic fascias, soffits and guttering. We look forward to hearing from you.
We offer a variety of options, enabling you to choose the perfect match for your property and your budget, and we will be happy to help you find the right combination for your home improvements.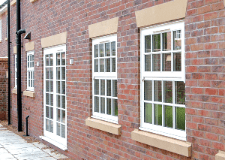 Find Out More
Windows
Attractive and modern windows that offer outstanding energy efficiency, Yale security and British engineering. Our Liniar windows are designed to complement any home in Halstead.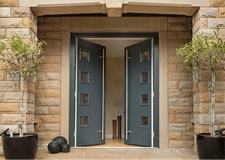 Find Out More
Doors
Be the envy of your street with one of our beautiful uPVC or composite doors. With Yale high security locks and a variety of design options let us transform your Halstead property.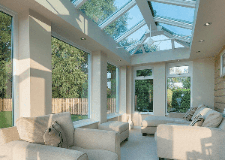 Find Out More
Conservatories
Extend your home with the addition of a stunning conservatory. Increase natural light and space by incorporating a bespoke conservatory into your living area. We can accommodate for any property/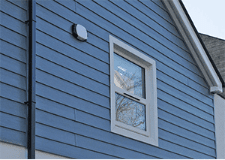 Find Out More
Roofline & Cladding
For a complete home improvement package, consider updating your fascias, soffits and guttering to keep your home protected or installing cladding to featured areas of your home.