Fascias, Soffits and Guttering Chelmsford
We understand that home improvement solutions extend beyond windows and doors, which is why we also offer a superb collection of fascias, soffits and guttering to help you transform your home. You'll be able to enjoy consistent quality.
To ensure you get the perfect fit, our expert team will assess your home. No matter the size or style of your home, we'll be able to offer you the perfect fit. All of our fitting teams uphold the highest standards of professionalism and promptness for your peace of mind.
Fascias, soffits and guttering specialise in protecting your home from the elements working to stop the wind and rain from getting into your roof space and causing damage. Water ingress is infamous for rotting the timbers forcing you to undertake expensive repairs. Our high performance options are a sure-fire way to ensure your home remains protected.
To ensure their longevity, our uPVC roofline products are manufactured using premium materials, allowing to be durable and low maintenance across the board. Not only does this make them an effective home improvement solution, it also allows them to save you money over the course of time by protecting you from maintenance disasters.
Fascias, Soffits and Guttering in Chelmsford
Fascias – Fascias are boards which run along the ends of the rafters of your roof. They are needed to support the lower edge of the bottom row of tiles, carrying the weight of the guttering to maintain structural integrity across the year.
Soffits – To complement the roofline, Soffits are hidden away underneath the fascias. They are installed to help with the ventilation, preventing damp from building up and having a detrimental effect on your property.
Guttering – Instantly recognisable, guttering runs along the edge of your roofline and catches rainwater as it runs off the roof. Our high performance designs are able to withstand heavy rainfall, ensuring gallons of water safely makes its way off your roof.
Highly Durable  – Due to the inherent qualities of the materials that we use, all of our roofline products uphold an impressive level of durability. With a lifespan that is set to last, you'll be able to enjoy a lasting standard of quality.
Expert Installation – Our expert installers will check that there is no hidden damage when they install your new roofline, keeping your safety and satisfaction in mind. We always work to the highest standards across the board.
A Sustainable Roofline in Chelmsford
Our home improvement solutions always keep the environment in mind, which is why we always work with 100% recyclable products. This helps us to reduce our overall impact over the year, whilst still enabling us to deliver market-leading quality across the board. We work for you to enjoy the best of both worlds.
All of our fascias, soffits and guttering are made from recycled uPVC. This means that up to 84% of the materials used in their manufacture are from recycled uPVC sources, ensuring they are truly sustainable. Although recycled, this does not compromise the leading quality that we offer. You won't have to settle for less.
Utilising recycled materials also has a range of other benefits too, with the recycled variant using much lower energy resources that the raw counterpart. Studies have shown that this helps us to reduce an incredible 70% of the CO2 emissions that we would normally produce if we were using raw uPVC as a material.
We always want to install quality into your home, but we want to do it in a sustainable way. When you choose our fascias, soffits and guttering for your Chelmsford home, you'll be choosing a new investment for your home that achieves exceptional quality in a green way. It's never been easier to enjoy exceptional quality.
Fascias, Soffits and Guttering Prices in Chelmsford
Our fascias, soffits and guttering prices are highly competitive, making your Chelmsford home improvements more cost-effective. In fact, they could even save you money in the long run. Our online contact form allows you to get in touch with us directly, where a member of our friendly team will be on hand to answer any questions or queries that you may have.
We pride ourselves on a customer service that has been designed with you in mind, working to professionally handle any questions you may have to ensure you enjoy exceptional standards sooner and easier. We look forward to hearing from you, helping you to bring a new addition to your home that performs.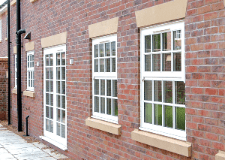 Find Out More
Windows
Attractive and modern windows that offer outstanding energy efficiency, Yale security and British engineering. Our Liniar windows are designed to complement any home in Chelmsford.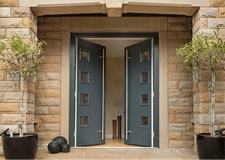 Find Out More
Doors
Be the envy of your street with one of our beautiful uPVC or composite doors. With Yale high security locks and a variety of design options let us transform your Chelmsford property.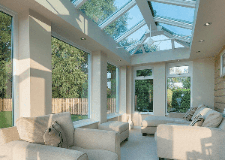 Find Out More
Conservatories
Extend your home with the addition of a stunning conservatory. Increase natural light and space by incorporating a bespoke conservatory into your living area. We can accommodate for any property/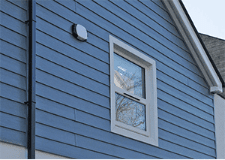 Find Out More
Roofline & Cladding
For a complete home improvement package, consider updating your fascias, soffits and guttering to keep your home protected or installing cladding to featured areas of your home.