Fascias, Soffits and Guttering Harwich
Bluemanor is proud to offer our loyal customers with an outstanding range of uPVC fascias, soffits and guttering. Although roofline products may not be a first home improvement solution choice, it is one that should not be overlooked. Having a good roofline system in place is very important, especially in the wetter months. Upgrade your home with our selection of fascia boards, soffits and guttering and be certain that your Harwich home is performing to modern standards.
A fascia board is a horizontal uPVC board that your guttering is attached to. It is important that these boards are made to modern standards as when water runs through your guttering, these have to hold a lot of weight. Soffits are tucked under fascia boards and allow for ventilation of the roof void. This prevents condensation and therefore, roof decay. They are seen from street level, and so many homeowners in Harwich like to keep their soffits updated.
Failing to pay proper attention to your fascias, soffits and guttering can cause serious issues to your property. Roof and water damage being the main two problems you may face. These issues can be costly to fix at the best of times, and it is smarter to prevent them from happening in the first place.
Our carefully designed selection of fascias, soffits and guttering products will keep your home functioning properly throughout the year. These uPVC home improvement solutions are made to the highest quality and tested against the worst of the weather.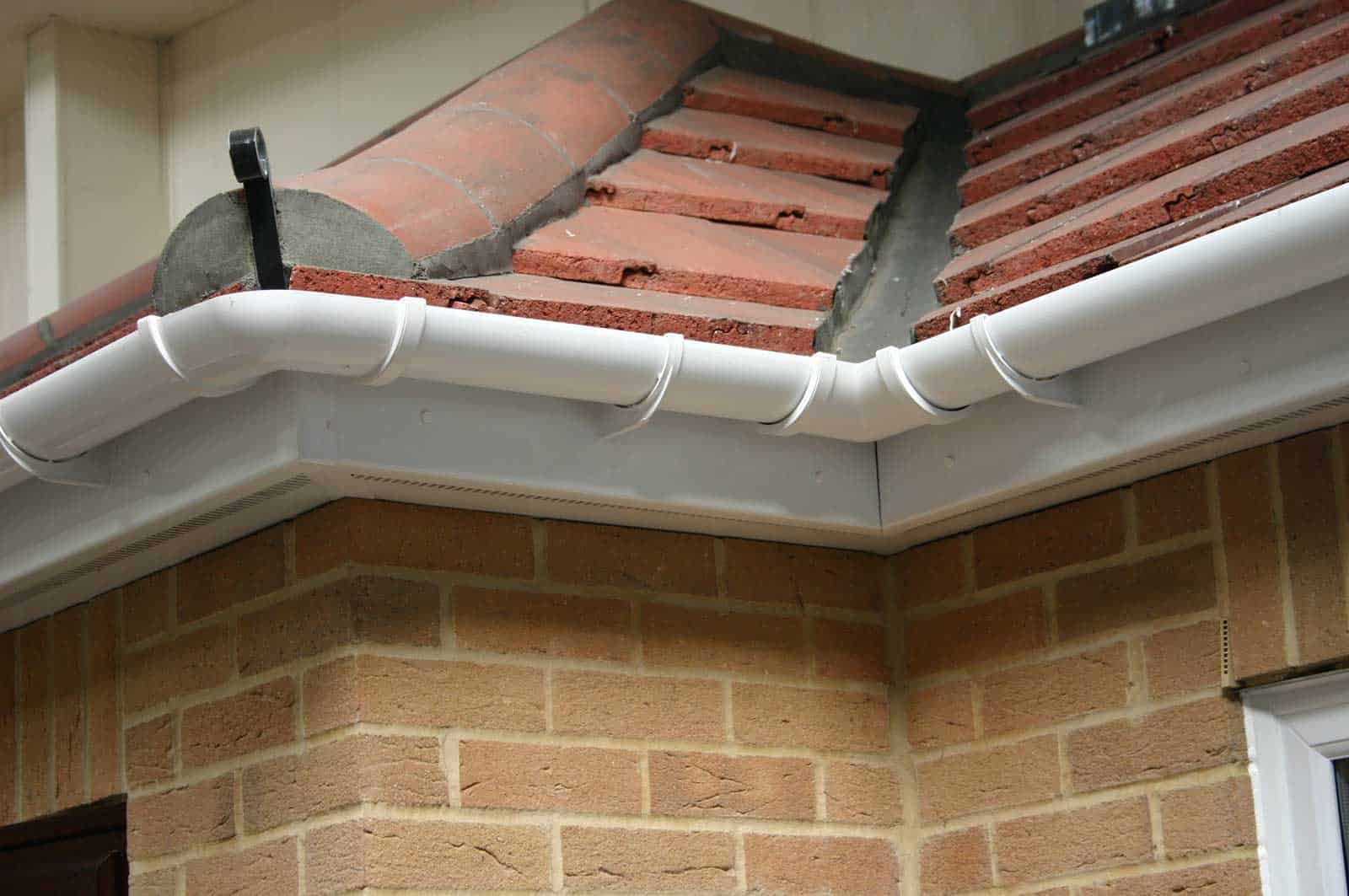 Low in Cost & Minimal Maintenance
Many homeowners will find that their roofline products are made of timber. This will particularly be the case if you have moved into an older property or haven't updated your fascias, soffits and guttering for many years. Although timber brings rustic charm to a property, it is not a viable choice in the long run. Roofline products particularly protect your Harwich home against wet weather, and timber wears in this weather. Your fascias and soffits may warp, decay and rot. This can be expensive to repair and can lead to a whole range of other problems. Prevent these issues by having your fascias, soffits and guttering checked by an expert and replaced with uPVC.
uPVC roofline products are made to last for years to come. They will not be affected by wet weather, no matter how bad it gets. uPVC profile is a robust material making it perfect for fascias and soffits. You will also spend much less time and money on maintenance. Your new installation will not need to be repainted. The occasional removal of debris and wipe down will keep your fascias, soffits and guttering looking brand new.
Eco-friendly Roofline Solutions
At Bluemanor, we understand how important it is that modern home improvement solutions are eco-friendly. We feel as though we have a responsibility to help create a greener planet for our customers and our future. We are proud to supply environmentally friendly double glazing and roofline products to homes in Harwich and the surrounding areas.
Our range of fascias, soffits and guttering is made up of 84% recycled material by weight. This recycled uPVC is of the highest quality. Thanks to this, our selection of roofline products are much more sustainable than other non-recycled versions available on the market. Expert Installation
Using recycled uPVC saves up to 70% of the carbon emissions released by using raw uPVC. This huge saving will help improve your carbon footprint massively. Feel confident with your new purchase, knowing that not only are you making a great choice for your home, but you are making a great choice for our plant.
Expert Roofline Installation
Rest easy with your new installation when you choose to work with Bluemanor. With many years of experience within the home improvements industry, we have the expertise needed to carry out roofline installations quickly and with ease. Your new fascias, soffits and guttering will be up and in use in no time.
Our team of expert installers will assess your property before installing your new fascias, soffits and guttering. They will then remove the existing roofline rather than capping it. Capping your existing roofline can hide serious problems underneath, and so this step is important. We take care of our customer's Harwich homes.
When we inspect your property once the old products are removed, we will ensure that everything is in good condition. If any problems have arisen, we will let you know and get them sorted where possible. We will then fit our advanced fascias, soffits and guttering. We will be certain to make sure these are fit perfectly. After completion of your Harwich home improvement project, our workmen will make sure to leave your home clean and tidy. We take pride in our work and aim to exceed our customer's expectations.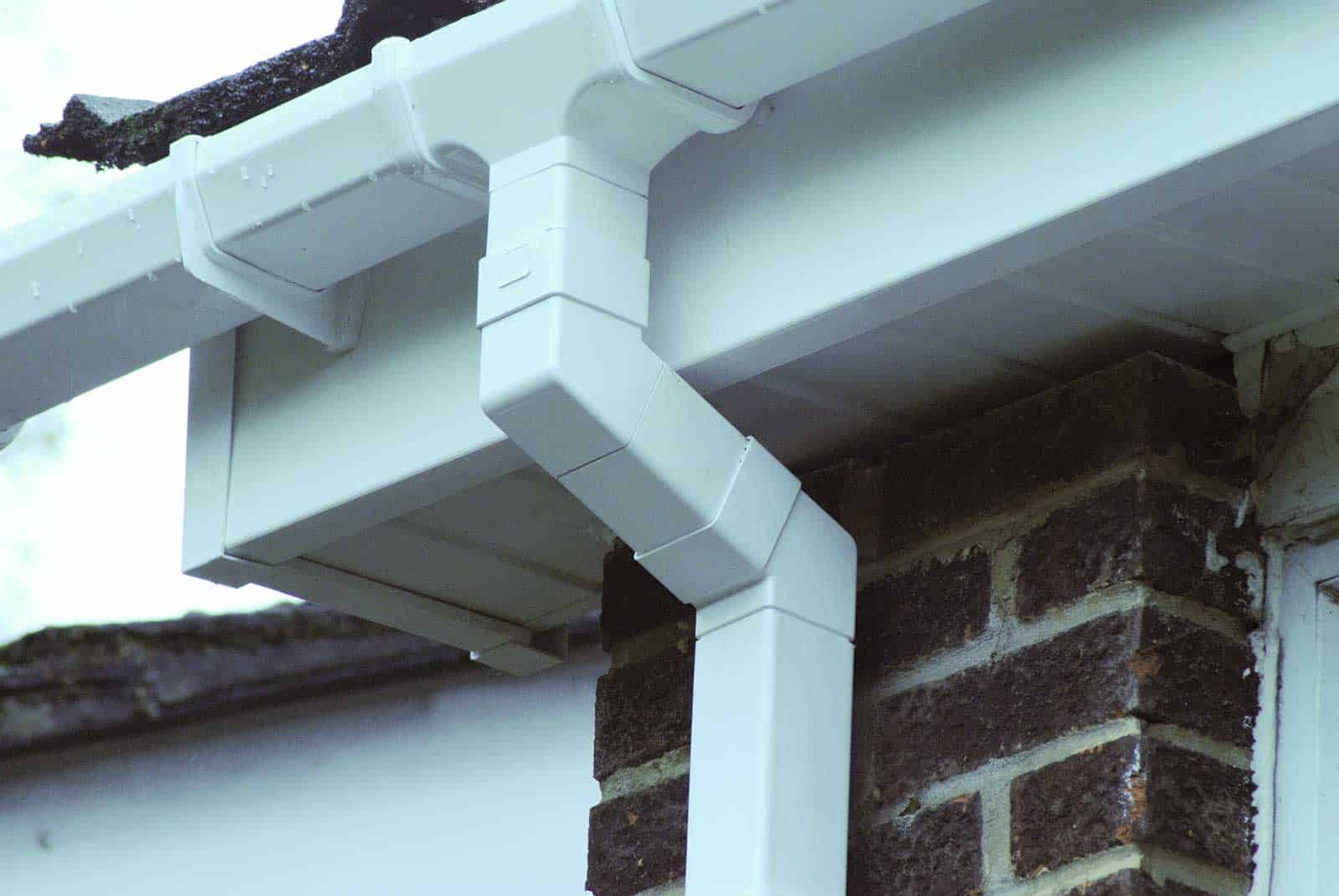 Fascias, Soffits and Guttering Prices Harwich
We offer competitive prices for our fascias, soffits and guttering installations for homes in Harwich and the surrounding areas. Once fitted, our roofline products will last for years to come, functioning to high standards. This makes them a cost effective home improvement solution.
If you would like to receive a customised quote, please use our online cost calculator. After entering your specifications, you will receive an instant price tailored to your needs. This quote will be provided under no obligation.
You may also fill out our online contact form or call us on 01376 322 266. If you are not sure what it is that you are looking for, please book an appointment to visit our showroom. Here we will be able to provide you with plenty of inspiration and answer any questions you may have.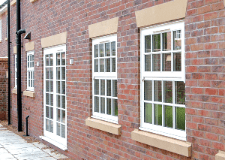 Find Out More
Windows
Attractive and modern windows that offer outstanding energy efficiency, Yale security and British engineering. Our Liniar windows are designed to complement any home in Harwich.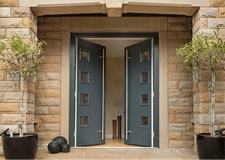 Find Out More
Doors
Be the envy of your street with one of our beautiful uPVC or composite doors. With Yale high security locks and a variety of design options let us transform your Harwich property.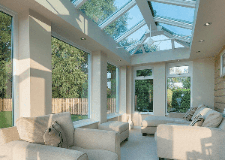 Find Out More
Conservatories
Extend your home with the addition of a stunning conservatory. Increase natural light and space by incorporating a bespoke conservatory into your living area. We can accommodate for any property.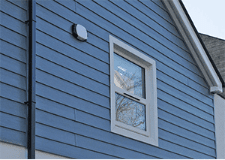 Find Out More
Roofline & Cladding
For a complete home improvement package, consider updating your fascias, soffits and guttering to keep your home protected or installing cladding to featured areas of your home.