Fascias, Soffits and Guttering Maldon
We offer a vast collection of fascias, soffits and guttering to help you enhance and transform your home as we understand that home improvement solutions extend beyond just windows and doors. We only provide the very best quality and are selective about the products we offer to our Maldon customers.
To make sure that you get the exact fit to meet your specific requirements, we will assess your home and advise on the best solution. Our expert team have years of knowledge in the industry and will be able to recommend the best home improvement solution for you.
Fascias, soffits and guttering are all components of your home that are working hard to protect you from the elements and make sure that wind and rain don't manage to get into your roof space to cause damage and decay. Water ingress for example, is a common issue that rots timber and results in an expensive repair job and time consuming upkeep routine. Our fascias, soffits and guttering are all designed to protect your home against these issues.
In order to make this happen, we only use the very best materials that provide durable and low maintenance products for your Maldon home. We know that this makes them an effective home improvement solution that is cost-effective and can avoid any issues that a property can sometimes be subject to.
Fascias, Soffits and Guttering in Maldon
Fascias – The fascia board is the one mounted at the point where the roof meets the outer walls of the house and is often called the roofline. However most people refer to it by the name of the main board that carries the gutter – the fascia or fascias.
Soffits – On a roofing system, the soffit serves a dual purpose – it helps with the look of the roof and also protects rafters from the elements.
Guttering – A gutter can be defined as a narrow trough or channel that runs around the perimeter of the roof. The purpose of the gutter is to collect and funnel away any water that lands on the roof.
Highly Durable – All of our roofline products are extremely durable so that you can be sure it will last for years to come and uphold a standard of quality you'll be satisfied with.
Expert Installation – We are experts when it comes to installing fascias, soffits and guttering. You're in safe hands when you choose Blue Manor Windows.
A Sustainable Roofline in Maldon
We are always looking to create products that are environmentally friendly which is why we always use 100% recyclable materials. This helps us to reduce our carbon footprint and contribute to a greener environment whilst also providing exceptionally high performance products for all of our customers.
We use recycled uPVC to create our fascias, soffits and guttering which makes them truly sustainable. We don't compromise on the durability and quality of our products and we'll never make our customers settle for less. We're proud of our products because they are the market-leaders when it comes to home improvement solutions.
When you use recycled materials to create products, you're using a lower energy resource which decreases CO2 emissions that is normally produced when creating raw uPVC material. This is pretty incredible and can give any Maldon homeowner the satisfaction that their home is environmentally friendly.
Fascias, Soffits and Guttering Prices in Maldon
Our fascias, soffits and guttering prices are highly competitive, making your Maldon home improvements more cost-effective. In fact, they could even save you money in the long run. Our online contact form allows you to get in touch with us directly, where a member of our expert team will be on hand to answer any questions or queries that you may have.
Customer service is extremely important to us and we want to make sure you enjoy a home improvement project that you will be satisfied with for years to come. If you have any questions at all simply get in touch and we'll be happy to help.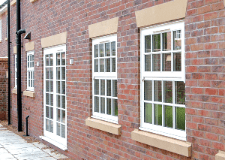 Find Out More
Windows
Attractive and modern windows that offer outstanding energy efficiency, Yale security and British engineering. Our Liniar windows are designed to complement any home in Maldon.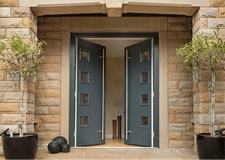 Find Out More
Doors
Be the envy of your street with one of our beautiful uPVC or composite doors. With Yale high security locks and a variety of design options let us transform your Maldon property.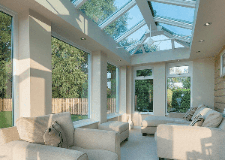 Find Out More
Conservatories
Extend your home with the addition of a stunning conservatory. Increase natural light and space by incorporating a bespoke conservatory into your living area. We can accommodate for any property/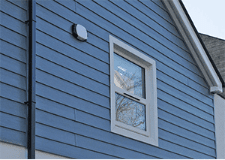 Find Out More
Roofline & Cladding
For a complete home improvement package, consider updating your fascias, soffits and guttering to keep your home protected or installing cladding to featured areas of your home.