Flush Sash Casement Windows
All of our flush sash casement windows benefit greatly from our Double Glazing Network membership. Featuring the innovative, market-leading profile from Liniar, here at Bluemanor Windows we are able to achieve a level of window quality that completely surpasses the average standard of performance, security and efficiency.
With your specifications in mind, our flush sash windows can be meticulously adapted to accommodate for your tastes and preferences. You'll be able to choose from a myriad of design options, colours and opening features. We'll make sure our flush sash casement windows are the perfect fit for your Essex property.
Their aesthetic appeal does not compromise their functional efficiency, all of our flush sash casement windows achieve outstanding levels of thermal efficiency and security thanks to the Liniar's multi-chambered design, and Yale's high security locking system.
Features & Benefits
1. Master Craftsmanship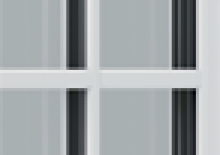 Featuring an elegantly slim design, our flush sash casement windows are expertly crafted to let in more light, whilst simultaneously maintaining a wonderful aesthetic. The beautiful uPVC woodgrain effect stays true to the classic timber look, and will be a charming addition to all Essex homes.
2. Low Maintenance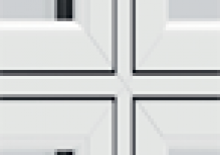 Although our flush sash casement windows stay true to the timber aesthetic, they bypass any of the age-old setbacks. Timber features a risk of warping, twisting or discolouring. Flush sash windows will not need any repainting, and can be simply wiped with a damp cloth to keep a fresh, full appearance.
3. Versatile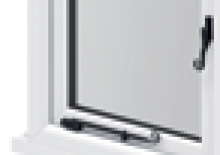 Flush sash casement windows need not be just an addition to your home, they can also be an extension of your personality. You can completely personalise your flush sash windows, even down to how they open. Choose from our vast range of colour and designs, and tailor your windows to you.
4. Consistent Protection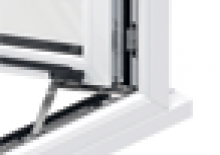 Our flush sash casement windows feature continuous bubble gaskets, that offer a wide range of benefits. They not only stop moisture build up and draughts compromising your comfort, they also allow our windows to be capable of achieving an exceptional A+14 window energy rating.
5. Intelligently Designed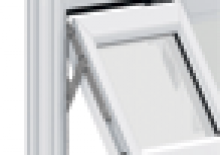 Achieving the best in flush sash casement window quality, Liniar's innovative 6 chamber design is installed to greatly increase thermal efficiency. Our flush sash casement windows also feature integrated reinforcing, which consists of internal structures that ensure an enhanced level of inherent strength.
6. World Class Security

All of our flush sash casement windows are outfitted with Yale's high security, multi-point shootbolt locking system. These not only achieve exceptional standards of home security, they are also accompanied with a 10-year mechanical guarantee, and a £1,000 security guarantee in the event of a break in due to the failure of the lock.*

Superior Flush Sash Casement Windows
The Liniar profile used in all of our flush sash casement windows is the only window profile to have been designed in the 21st century. This means that it not only broadens the horizons for window technology, it also offers pioneering alternatives to established window faults. This is particularly noticeable in flush sash casement windows, as they are built upon the shoulders of a traditional window design. We are happy to offer a standard of flush sash windows that not only utilise their heritage, they improve upon it tenfold.
Redefining the standards of security, thermal efficiency, durability and weatherproofing, Liniar flush sash casement windows are the smartest choice for any Essex property.
The Perfect Profile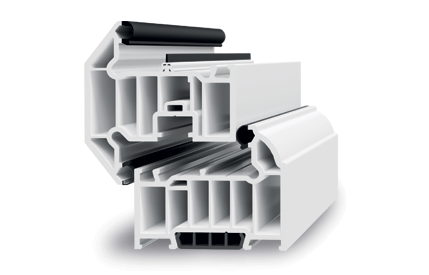 Contemporary, efficient, consistent and innovative, the Liniar profile is completely unchallenged in its standards of quality.
Offering a myriad of market-leading features, the Liniar profile is beautifully well rounded. Using a unique 'glazing flipper' gasket to reduce cold transfer, water ingress and noise pollution, this profile completely enhances the comfort of your Essex home. This is then combined with size-optimised chambers, which break up mini convection currents to lock in warm air, and double-action 'bubble gaskets', which ensure exceptionally tight weather seals. These elements effortlessly combine to ensure an unbeatable level of thermal efficiency for your Essex property. This will not only reduce your heating bills; they will also cause a reduction in your carbon footprint.
Only the highest quality uPVC is used in the construction of our flush sash casement windows, this guarantees an innate level of durability and strength. This is then enhanced via integrated reinforcing, that eliminates the need for any costly steel reinforcement. A high level of strength and robustness is guaranteed with Liniar flush sash casement windows.
Everything used in the Liniar profile is 100% recyclable. All of our flush sash casement windows will improve your world, without costing the earth.
Liniar Flush Casement Windows Colours
Flush Sash Casement Windows Prices
Interested in the prices of our flush sash casement windows? Get a free, instant and easy online quote from us today, and benefit from our superb and highly competitive prices in the Essex area.
If you require more information, don't hesitate to get in touch via our online enquiry form. A member of our friendly and helpful team will always be on hand with a prompt and informative response.