Extensions in Chelmsford
Our house extensions are the ideal option for those who want a quickly installed, cost-effective, space added to their Chelmsford home. Our extensions from Ultraframe have their panels pre-fabricated so they can be installed faster.
We offer a brilliant selection of colours and designs so you can customise your extensions to look exactly the way you want. The best part is, these house extensions offer a stylish aesthetic to your property along with some great features.
Our extensions are designed to give you exceptionally high thermal efficiency. As a result, your new room remains at a comfortable temperature even when it's very cold, wet, or hot outside. Both the design and our installation are designed to give you reliable and weatherproof house extensions.
These versatile home extensions can be used for any purpose. They are just as easy to convert into a living room as a dining area. You can use them as a spare guest room, a children's room, a cosy den, an office at home, and so much more.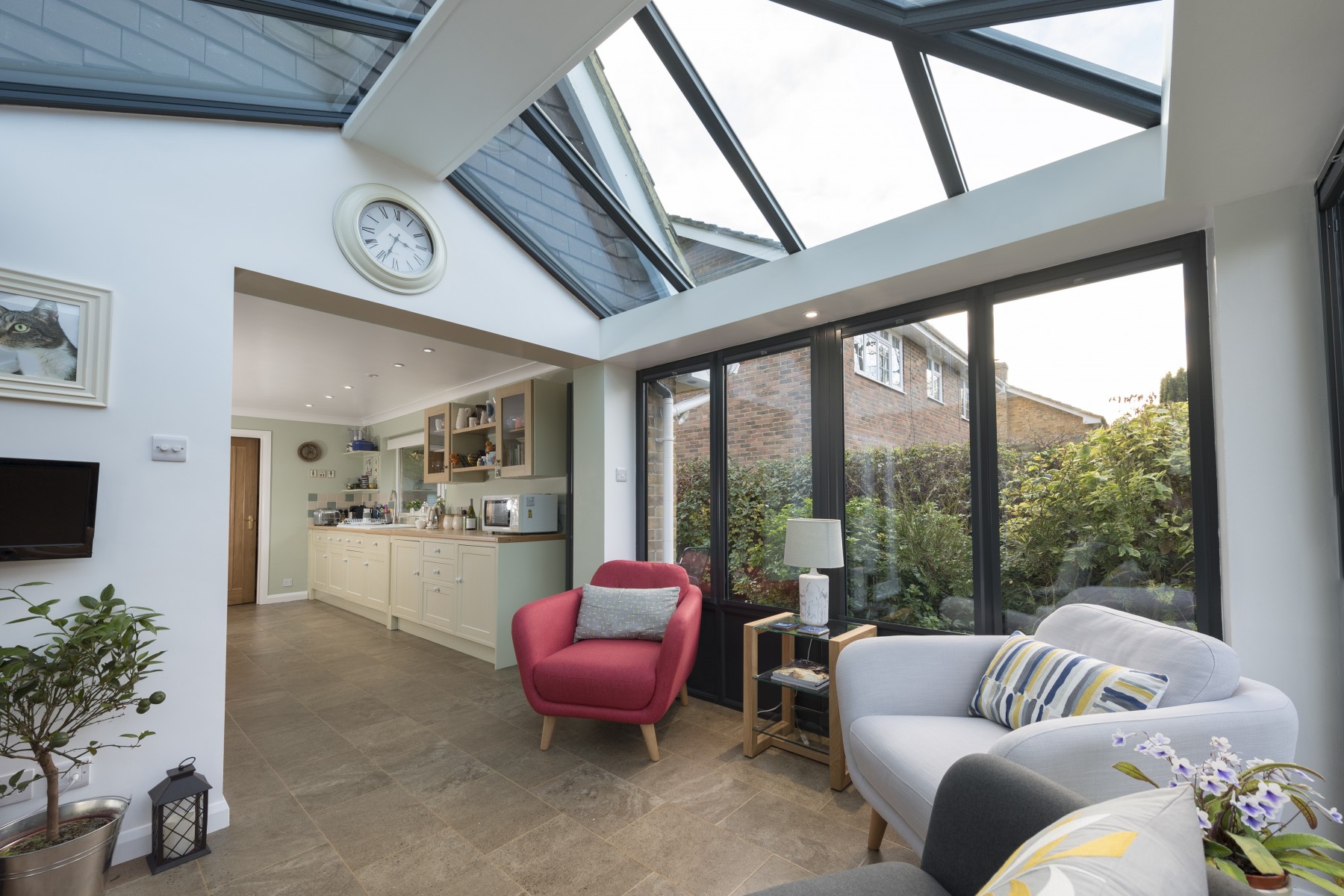 Ultraframe House Extensions
We bring you three stunning ranges of Ultraframe house extensions. Each of these ranges has their own look and advantages, giving you a better selection to choose from. Whichever style you choose, it will be designed in accordance with your local building regulations.
We also offer glazing options, including coloured glass, that can restrict the amount of solar heat coming in on hot days. However, it can also prevent heat inside the room from escaping out. Additionally, our extensions come with the choice of an Ultraroof tiled conservatory roof system. You can even select from the double hipped roof with box gutter, hipped lean-to, Georgian, and lean-to roof styles.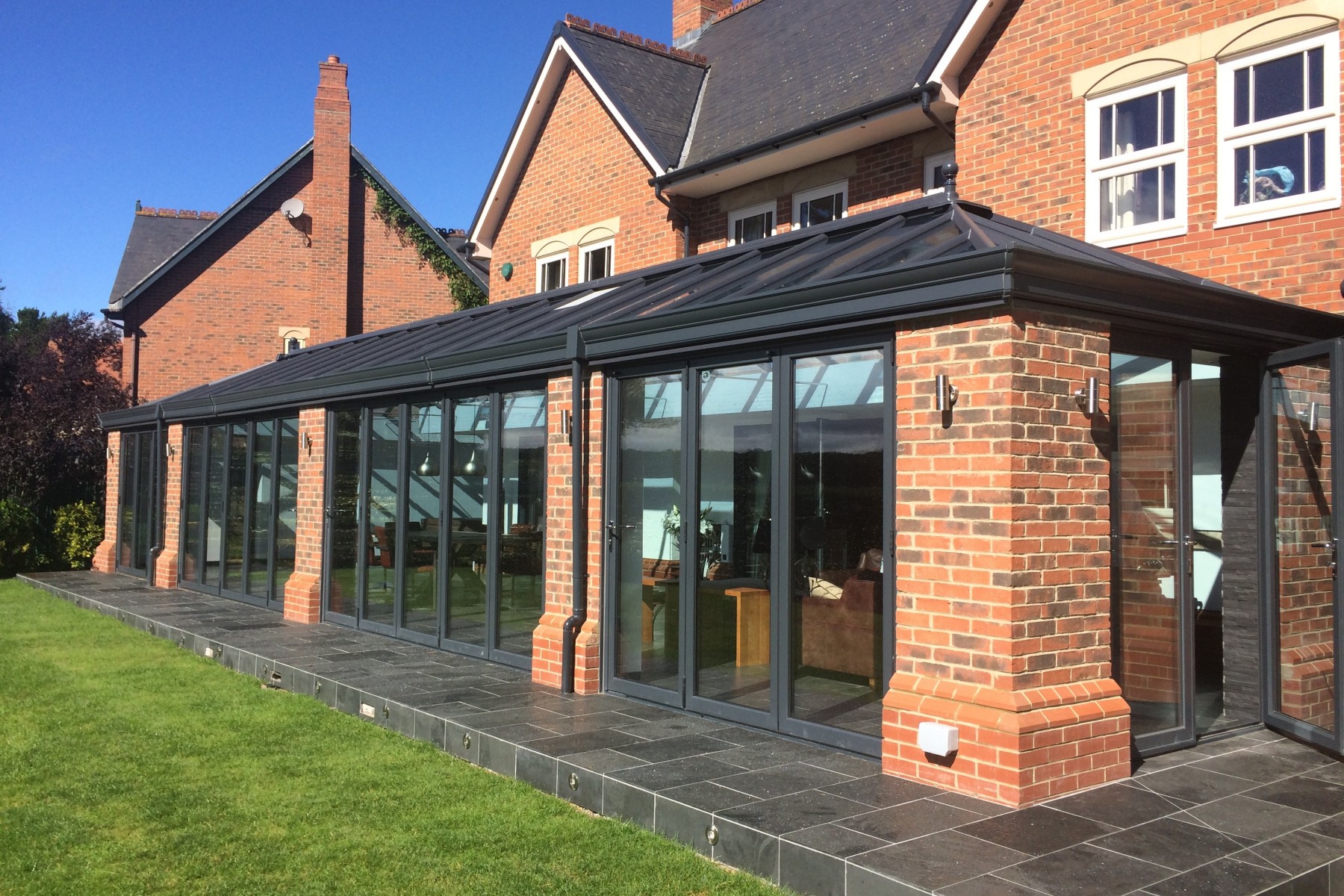 A Comfortable Living Extension
Our house extensions from Ultraframe give you incredible thermal performance. As a result, you can use your room any time of the year, without worrying about it getting too hot or too cold. We offer you a choice of glazing. Your options include coloured and tinted glass which limits the solar heat entering your extension.
However, when it is cold outside, and you have your heating on, the glass prevents the heat from escaping outside. This means your room stays warm longer, even when you turn off the heating. As a result, your newly-added room stays at a pleasant temperature at any time of the year.
In addition to the heat efficient glazing, we also fit your extensions with frames and panels that are designed to insulate your home. These innovatively-designed components also ensure that your extension remains as warm or cool as you want it.
Finally, we also offer orangery extensions that give you the best of a built-up room as well as a conservatory. These orangeries give you a sense of permanence and durability and are great for keeping the inside of your room well-insulated.
Exceptional Extensions for Your Chelmsford home
When you get a house extension from us, it is more than just an attractive add-on. We ensure that our fitting completely protects your home from the elements as well as intruders. To this end, we install high-quality orangeries and glazed rooms that give you sturdy durability.
These are fitted with doors and windows of your choice. This way, you can get a room that looks and performs just the way you want it to. We also give you a selection of conservatory roof choices. Based on your needs, you can get a roof that protects your extension from too much sun or ensures a brightly-lit room.
Additionally, our robust and resilient extensions come fitted with state-of-the-art locking systems from Yale. We install the appropriate locks for the door or window design to give you maximum security at all times. As a result, you and your family get the peace of mind that comes with greater protection.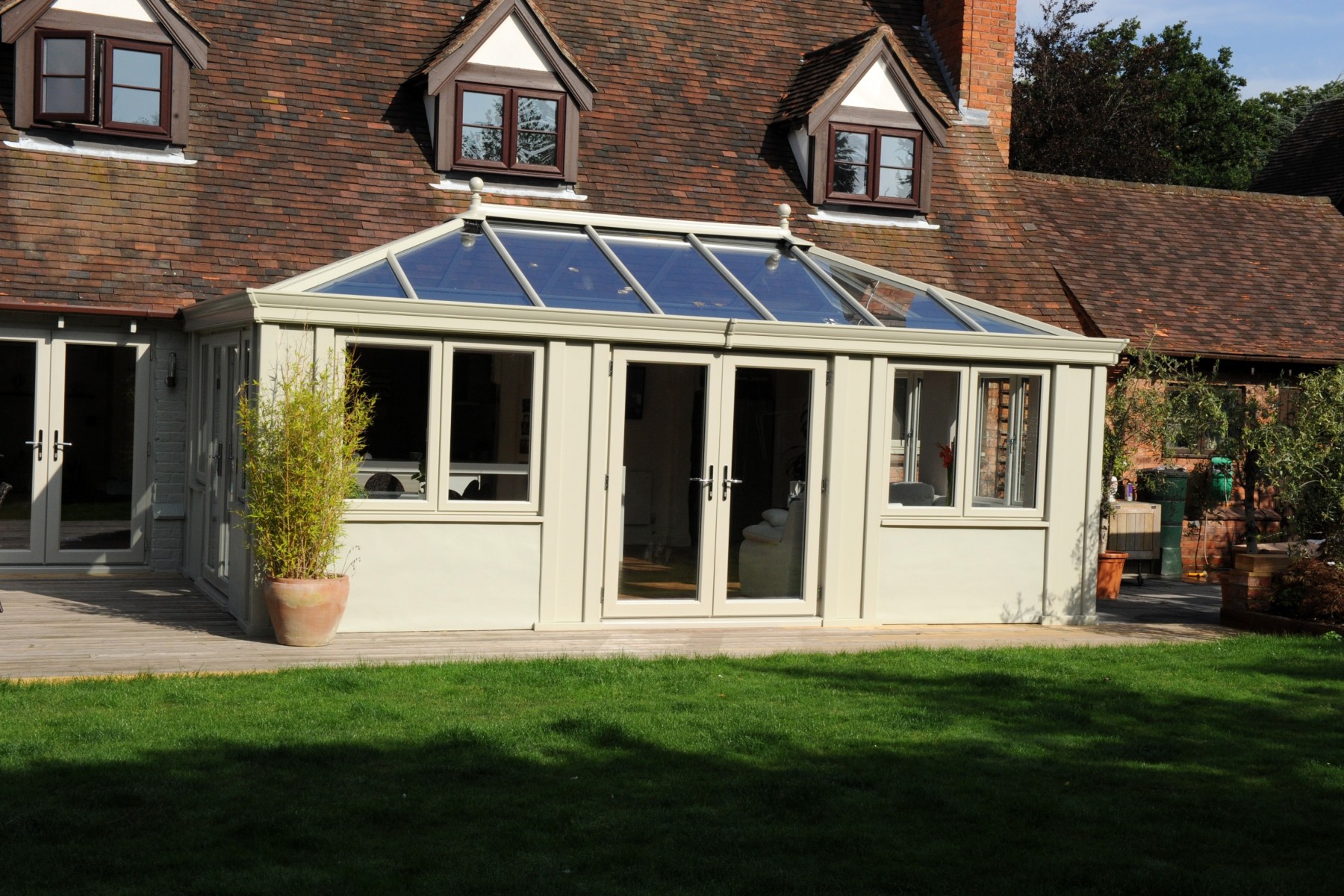 Extension Prices in Chelmsford
We offer extension prices that are extremely competitive and customised to the needs of your Chelmsford home. In fact, we help you with designing the best possible extension solution for your aesthetics, requirements, and the space available. As a result, you get all the features you need at an attractive price. What's more, your home gets a stunning extension that looks perfectly 'at home' in its environment.
To give you a quick estimate of your home extension costs, we offer our online design tool. This tool gives you the options and you can choose what you require from them. It will use the information you provide to calculate your personalised house extension quote. Alternatively, you can also book an appointment with us to discuss your needs and get advice from our expert team. You can also contact us for additional information or to get your Chelmsford home extension price.
House Extension Colour Options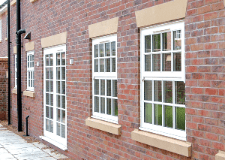 Find Out More
Windows
Attractive and modern windows that offer outstanding energy efficiency, Yale security and British engineering. Our Liniar windows are designed to complement any home in Chelmsford.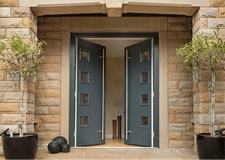 Find Out More
Doors
Be the envy of your street with one of our beautiful uPVC or Composite doors. With Yale high security locks and a variety of design options let us transform your Chelmsford property.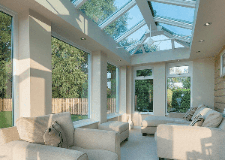 Find Out More
Conservatories
Extend your home with the addition of a stunning conservatory. Increase natural light and space by incorporate a bespoke conservatory into your living area. Bring more to your home.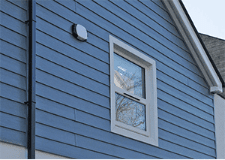 Find Out More
Roofline & Cladding
For a complete home improvement package, consider updating your fascias, soffits and guttering to keep your home protected or installing cladding to featured areas of your home.