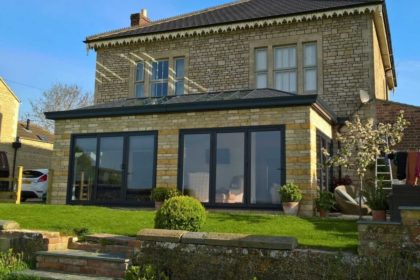 Building an Extension
Create the extra space you and your family have always wanted with our house extensions. Building an extension has never been easier than it is now with Bluemanor. We use Ultraframe as our expert manufacturers, guaranteeing a high-quality addition to your home. We aim to install our extensions while causing the least disruption to you and your home as possible.
How to Build an Extension
We have a team of expert, fully-trained, and qualified installers on hand for your home improvement project. Installing a house extension may seem like a daunting project, but there is no job too big or too small for our Bluemanor team.
We are committed to providing you with the perfect plan to build an extension to your home. With our trained installers, we can be sure that you don't have to settle for anything less than quality.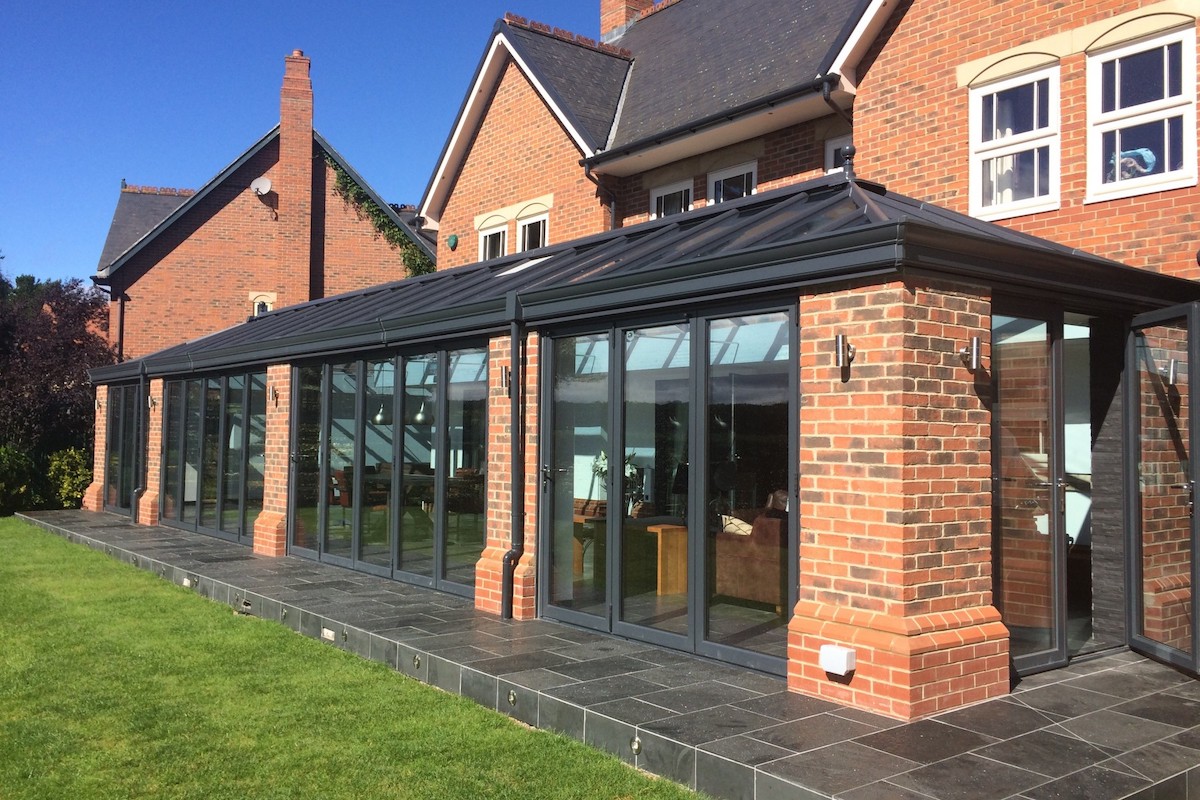 Where to Start?
 Choose between our Performance Glass Extension, Livinroof House Extension and our Ultraroof House Extension. The choice is yours! Next is deciding where your extension will go, and what size and shape you would like it to be. You can also choose from a range of roofing options, and bespoke colours to create the perfect look for your home.
What Considerations Should I Make?
Does your property have a shared wall that could affect the building work being carried out? If your new extension involves building or digging through foundations of 3m of the boundary, wall or wall structure, you will first need to comply with the Party Wall Act regulations.
Does your property have easy access? When you begin your house extension project, trucks and lorries will need to gain access to your property, and this includes the roads leading to your home!
Have you got house insurance? It is important to notify your home insurance provider of any additional extensions you wish to add to your home! This ensures that your new extension is covered in your current policy.
Have you got any obstructions in the area you wish to extend? Large surrounding trees, flooding issues or an old unused appliance, car or any aspect that could affect getting your plans done in the region you wish for it?
House Extension Checklist
Survey – Get your home seen to by a dedicated member of our surveyor team

Design & Price – Choose your bespoke design

Itinerary – When will your build commence?

Building and Completion – Do I comply with Building Regulations and Planning Permissions?

Enjoy you New Extension – Installation complete!
House Extension Design
PERFORMANCE GLASS EXTENSION
Combining the Classic Roof design with performance glass. This design of house extension provides your home with a beautiful, bright space that can be used throughout the year. Even with large areas of glazing, the thermal efficiency of your home will not be affected. You will be able to use your house extension throughout the year, no matter what the weather.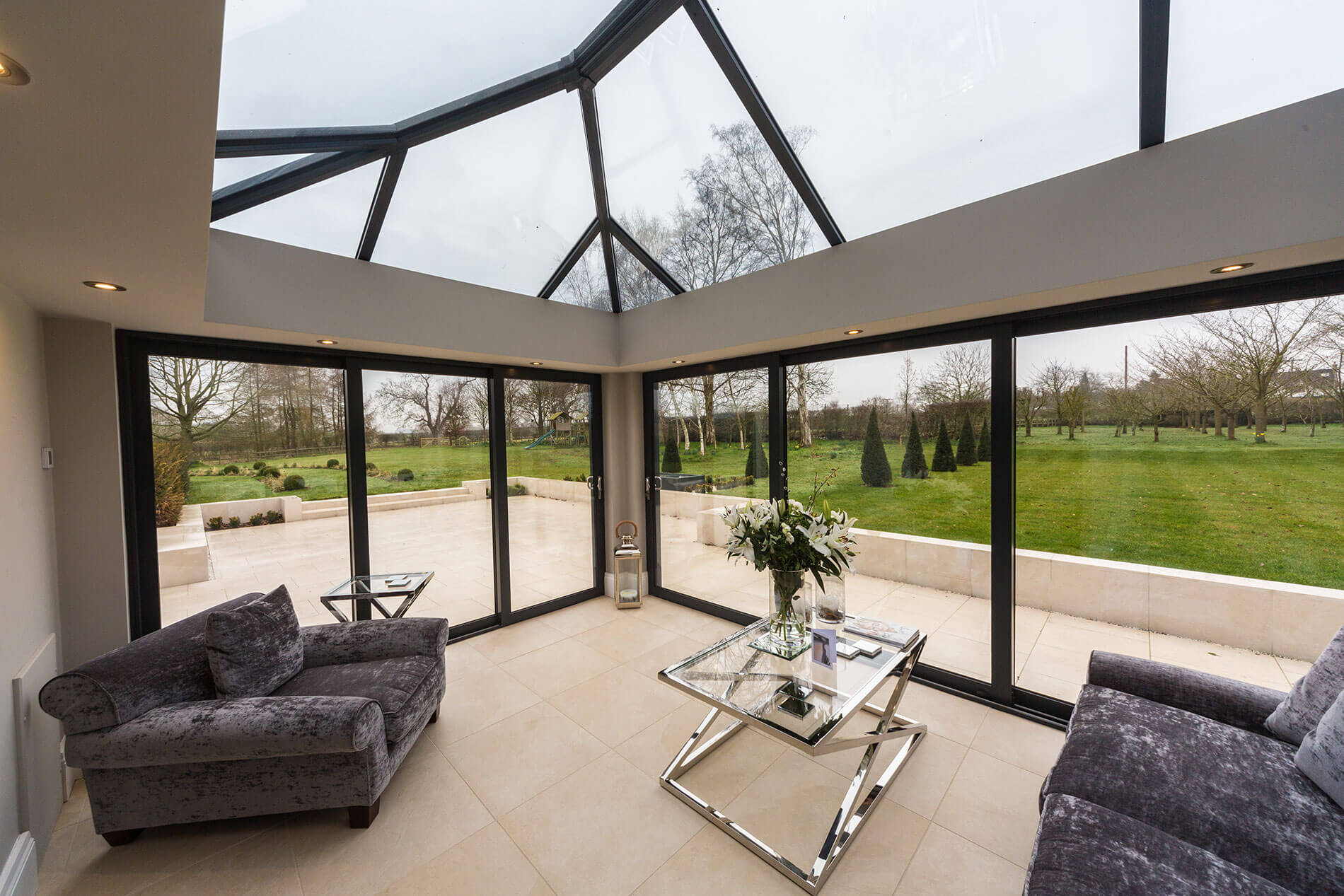 LIVINROOF HOUSE EXTENSION
The perfect combination of solid and glass conservatory roofs. The Livinroof achieves an exception design which allows natural light in your home by adding Velux windows into the design. This allows you to create a stunning focal point for your property.
ULTRAROOF HOUSE EXTENSION
This style of house extension gives a stunning, authentic look to any home with their lightweight tiles. You can choose from a range of tile colours to match the existing design of your home perfectly. Again, you have the option to add windows to ensure your extension is flooded with natural light!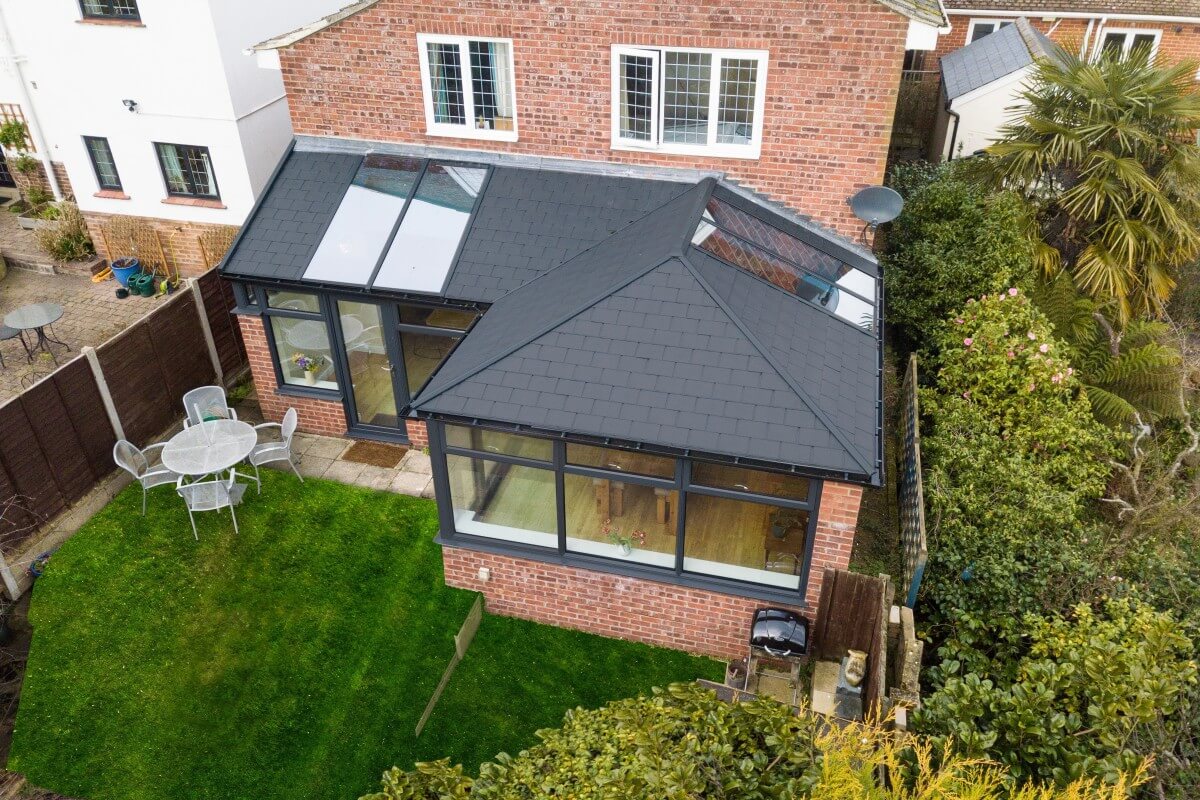 Building an Extension Cost
Each of our quotes is made specific to you and your home. You can choose from a range of design options in our online quote tool so you get a cost that is bespoke to you and your home. You can also give us a call on 01376 322 266, or fill out our online contact form and a member of our expert team will be on hand to help you with your house exteniosn queries.