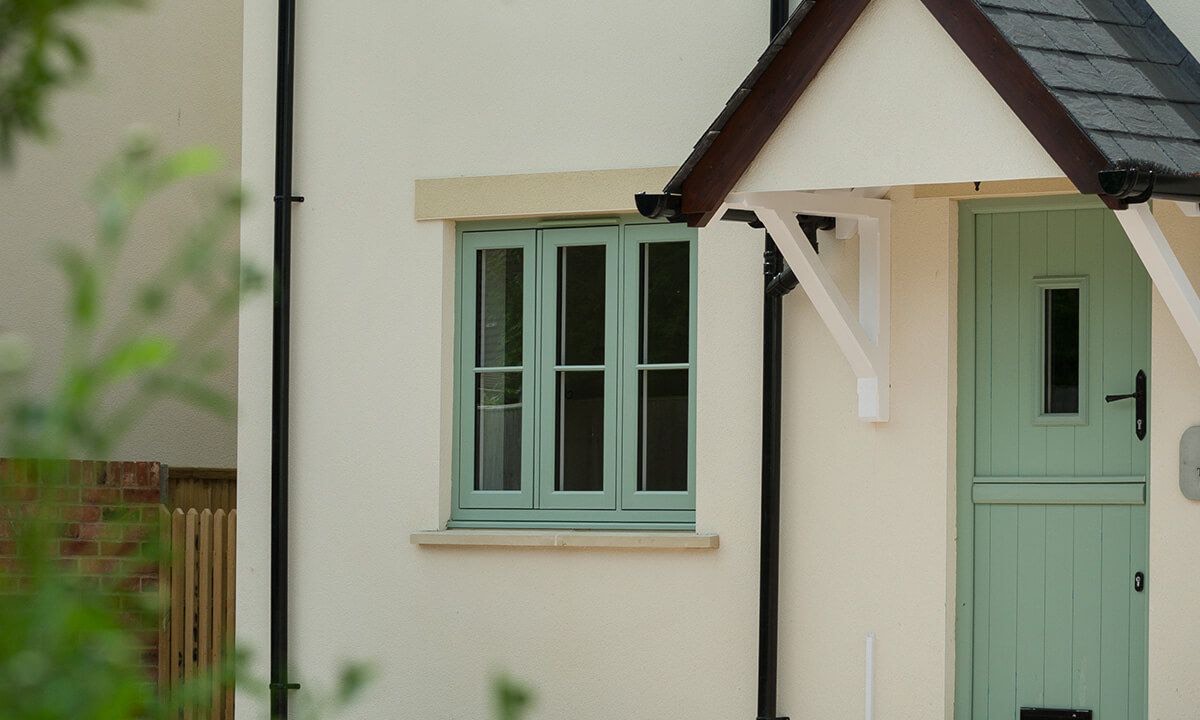 The History of Double Glazing – Why Now Is the Right Time to Buy 
Over 87% of homes in the UK have double glazing installed, and these windows have been the most popular choice for several years. When compared to single glazing, contemporary double glazed windows offer superior performance in all areas. For example, double glazing features two glass panes instead of one, meaning it is able to offer increased security and thermal performance.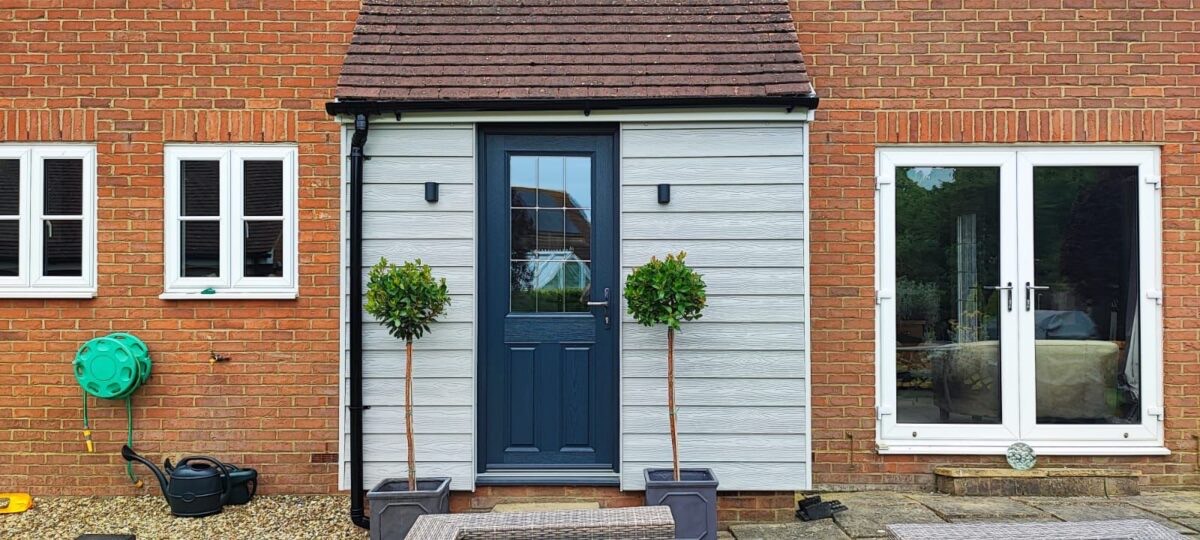 For homeowners who like their renovation projects to come with a history lesson on the side, this article is for you. The Bluemanor Windows experts are sharing the history of double glazing in the UK, covering everything from its invention in the 1930s to its journey to becoming the most popular type of window in use today. 
---
A Brief History of Double Glazing 
Double glazing has an origin story that is up for debate. While some believe double glazed windows originated in Victorian Scotland, others thank American inventor C.D Haven for its conception in the 1930s. Haven's early double glazing design was known as 'Thermoplane' and was developed as a solution to the poor heat retention offered by traditional, single glazed windows. By the 1950s, double glazing was growing in popularity and was seen as a luxury home improvement amongst wealthy homeowners. 
Double glazing made its way across the pond in the 1970s and boomed in popularity here in the UK throughout the 1980s. Before this time, window frames featured a single glass pane and struggled to provide adequate heat retention and home security. Although traditional timber frames were being replaced with a 'second window system' for several years, it was not until the 1970s that aluminium double glazing was used as a better solution.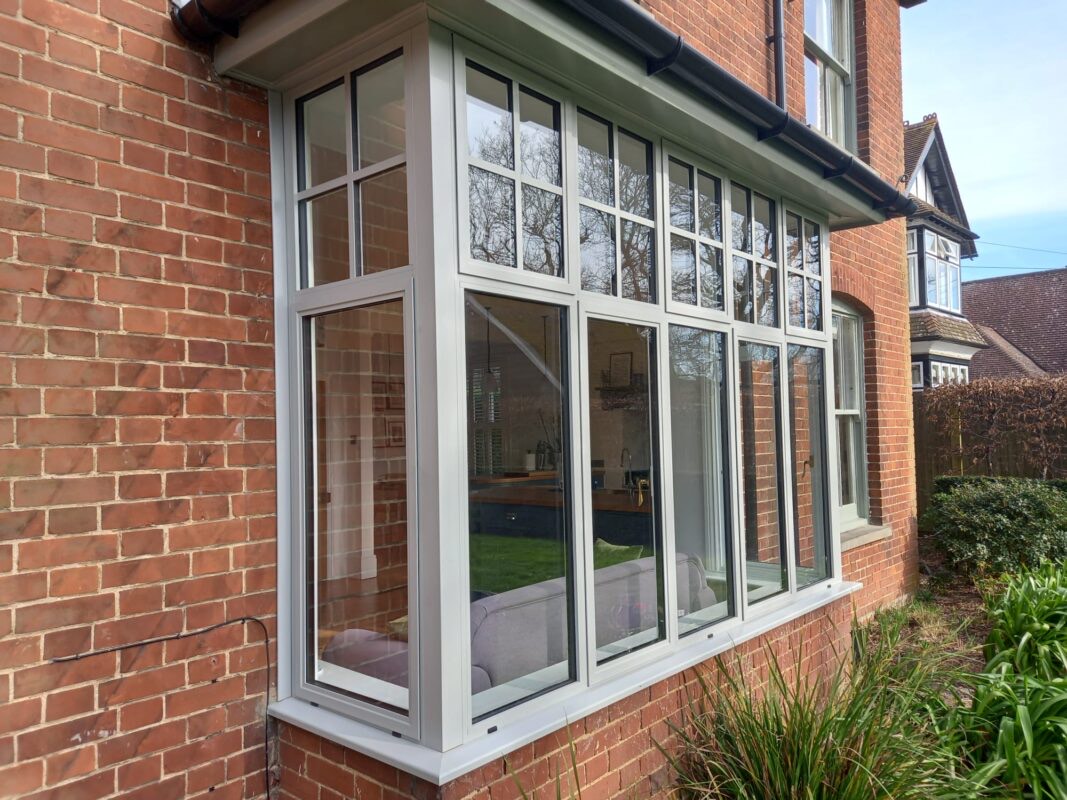 During the 1980s. uPVC double glazing was introduced in the UK and became a popular alternative to aluminium frames. uPVC frames were able to offer better performance than aluminium in colder temperatures and offered increased durability when compared to traditional timber frames. 
Following its rise in popularity during the 1980s, more and more homes were fitted with double glazing until it became the standard window choice for all new properties. Over the years, various double glazed window styles have been developed, and today there are profiles to suit properties of all ages and aesthetics. 
uPVC double glazed windows were the most popular choice in the UK for decades. It wasn't until around 2010 that things started to change. At this time, homeowners were looking for windows that offered the performance benefits of uPVC but had the appearance of classic timber frames.  Thanks to advances in technology, manufacturers were able to develop double glazed profiles with improved uPVC frames, available in a range of different colours and with wood grain foil finishes. Customisable frames have made it possible for homeowners to achieve their desired aesthetic with no compromise to the overall performance of their double glazed windows. 
Double glazing remains the most popular glazing in the UK today, and many owners of heritage homes are choosing to replace single glazed timber windows with these superior profiles.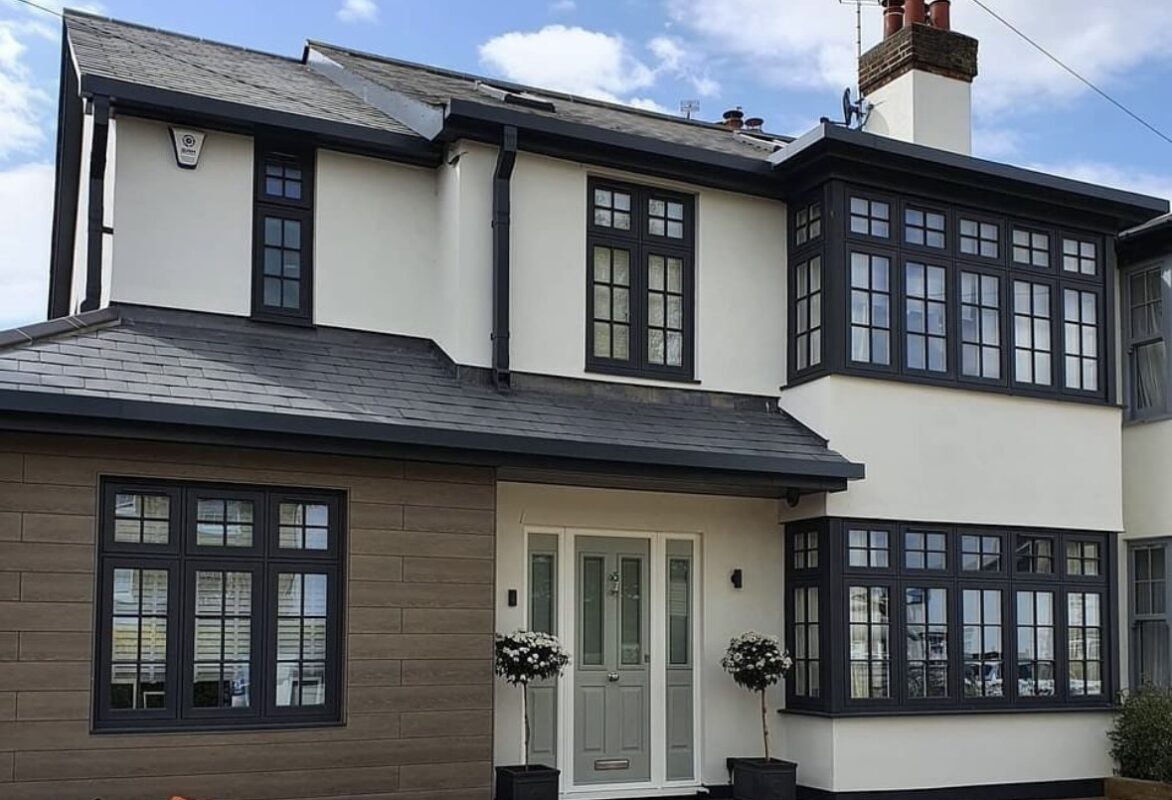 ---
Reasons To Upgrade to Double Glazing in 2023
If you still have single glazed windows installed in your home, there has never been a better time to upgrade to double glazing. Even properties with older double glazing can significantly benefit from a windows upgrade. Glazing technology has dramatically advanced over the years, and double glazing manufactured today is able to offer superior security and energy efficiency. 
Now is the perfect time to buy double glazing, especially with heating bills on the rise. If you are still debating a double glazing installation, here are the top reasons why now is the right time to upgrade your windows: 
• Energy costs are rising, and energy efficient double glazing can successfully combat increasing heating bills. 
• Double glazed windows can increase the value of your home and improve its appeal to potential buyers. 
• Compared to single glazing, doubling glazing can provide additional protection from intruders and added security. 
• There is a wide range of double glazing styles to choose from. All homes are different, and homeowners can enhance the appearance and performance of their property by choosing the perfect frames and window style. 
• Life in 2023 can be loud at times; there are more cars on the road than ever before, and the streets are full of people rushing from A to B. Contemporary double glazing can offer effective soundproofing and can successfully reduce the noise inside your home.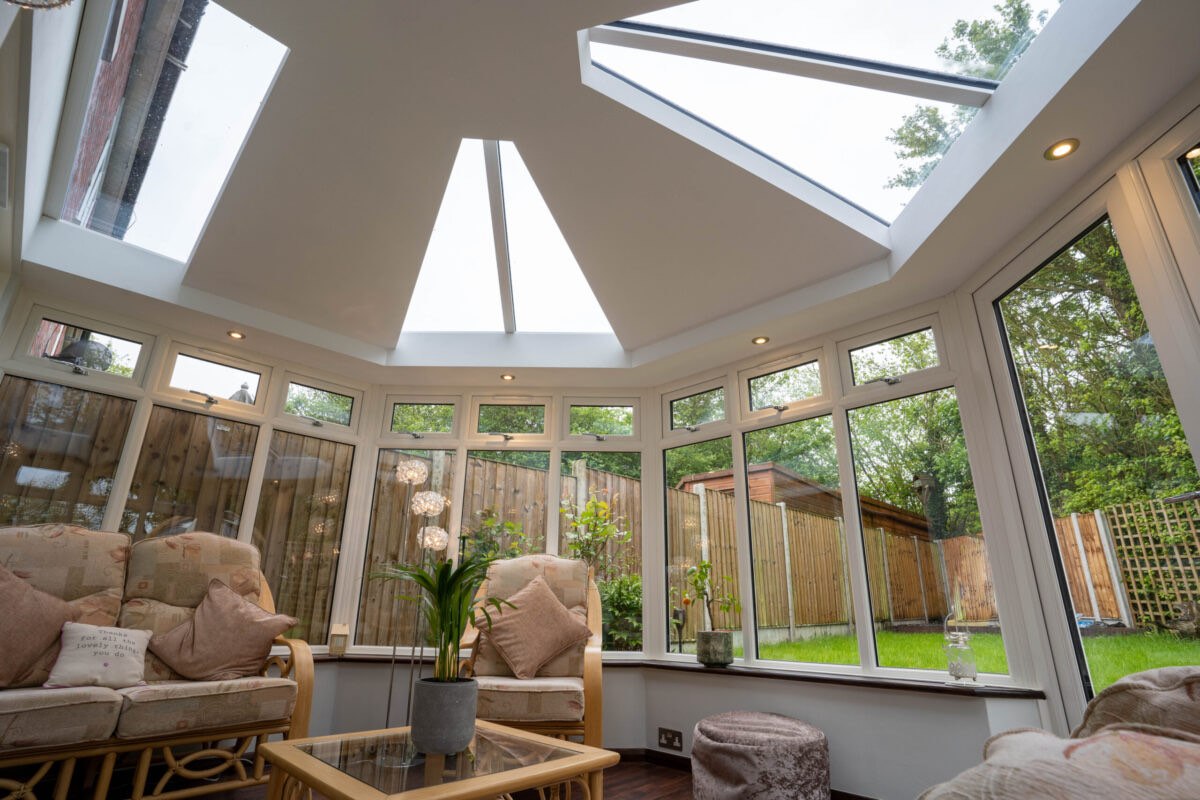 ---
Enhance Your Home with a Bluemanor Windows Double Glazing Installation
Here at Bluemanor Windows, we offer premium quality double glazing products to homeowners in Essex and the surrounding areas. Our family run, home improvements company supplies and installs a wide range of double glazed windows and doors. We pride ourselves on delivering exceptional customer service and a stress free installation process. We offer several styles of high performing double glazing windows, including casement, sliding sash and Tilt & Turn windows. 
To talk to our expert team about your double glazing project, call us today on 01376 322 266 or fill in our online contact form. We look forward to hearing from you and transforming your home soon.  
---
Recent News
Start An Online Quote
Get a quote for your home renovations today.
START A QUOTE