Beautiful Orangeries in Chelmsford
Orangeries are a happy compromise between an expensive built-up home extension and a double glazed conservatory for your Chelmsford home. They are brick structures that can be designed to let in almost as much light as a fully glazed room. They also provide incredible insulation, security and durability.
With our orangeries, you get a high-performance design for less. What's more, we ensure that the glazed extension matches the aesthetic of your property. As a result, you get an extra room that blends in seamlessly with your home, instead of looking like it's been bolted on.
Because our orangeries are mostly made of brick, you get more privacy as well as security. We offer reliable orangery installation, so you get an extension that is impressively safe and protects you from break-ins. In addition to the robust brick shell, you also get doors and windows that have sophisticated locking systems installed.
These durable extensions also give you exceptional thermal protection. These orangeries help keep your room temperature consistent and at a comfortable level in on the coldest day. As a result, our high-quality orangeries from leading orangery makers Ultraframe don't just give you an extra room. They actually help improve your home's look and performance.
Stunning Orangeries from Ultraframe
When we give you any double glazed product, we ensure it is from a reliable manufacturer and offers you great qualities. This is why we bring you orangeries from Ultraframe. The Loggia series by Ultraframe is known for its exquisite conservatories and orangeries. These striking glazed extensions give you more than just an Italian aesthetic. They also provide you with great features and long-lasting performance.
Additionally, we offer a selection of three gorgeous ranges from Loggia so you can get a better choice of design. Moreover, these are available in your preference of colour and finish. As a result, you can tailor your orangery to look exactly the way you want it to.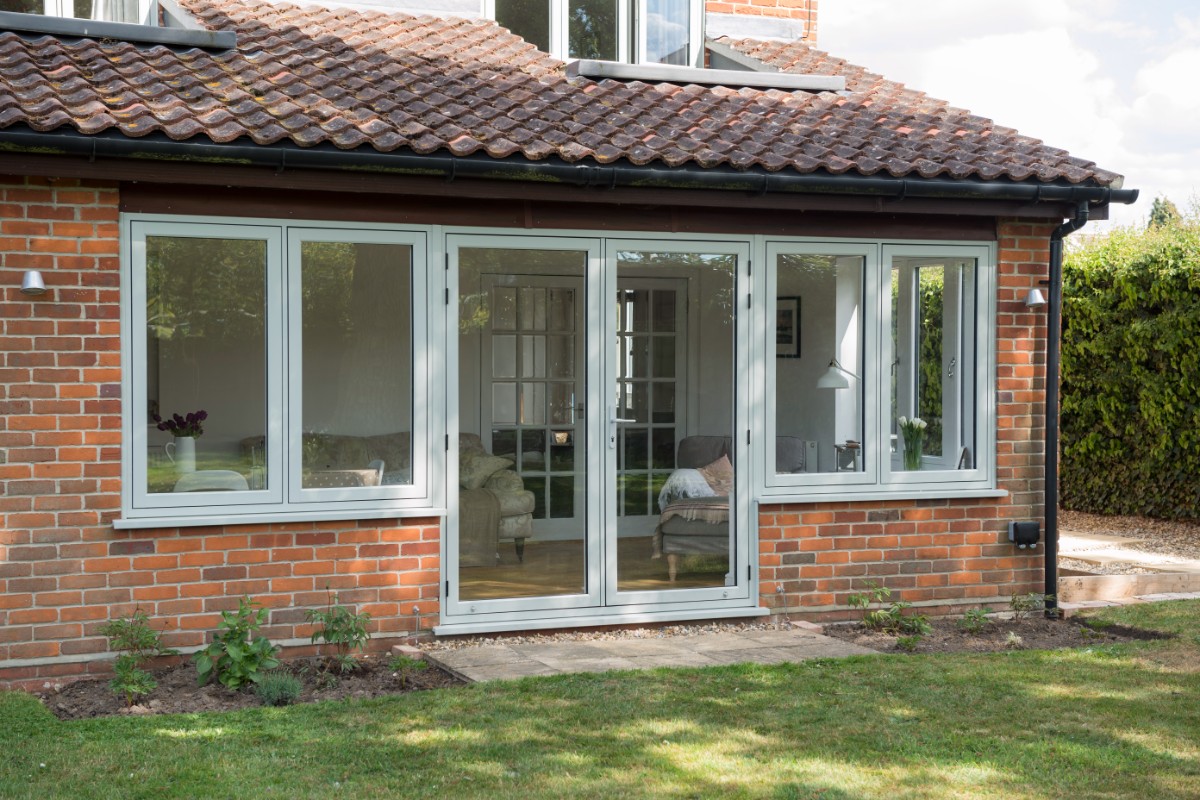 A Versatile Space for You to Use
Getting an orangery from Bluemanor for your Chelmsford home means more than just a bit of extra space. This versatile extension can add value as well as visual appeal to your property. Moreover, the space is extremely versatile to use.
Since our orangeries give you complete privacy, you can use the space as a children's room or a guest bedroom. The complete security you get also allows you to make this a TV room or an office at home. Finally, the great thermal performance means it can serve as a living room or dining area.
Because the room is so well-insulated and weatherproof, you will always have a warm and comfortable space. Even when it is snowing or stormy, your orangery will provide a cosy space you can relax in and enjoy.
In fact, even if the weather is warm, our orangeries will protect you from excess heat with their well-planned ventilation and insulated brick walls. As a result, you get an extra room that offers a wealth of options in terms of use. Additionally, it provides a comfortable space even in adverse weather conditions.
High-Security Orangeries for Chelmsford Homes
When you get an orangery for your property in Chelmsford, you want to be sure that it won't compromise the safety of your home. We understand this, and this is the reason we ensure that our orangeries are resilient and durable. As a result, intruders will find it very difficult to break into them.
You also get a range of door styles to choose from, so you can get an aesthetically-pleasing ingress that is also sturdy and resilient. We offer French doors, patio doors, and bi-fold doors from which you can choose. Since all our doors are as robust as our orangeries, your extension will benefit from the added strength.
Additionally, we fit our orangery doors and windows with high-security locking systems from Yale. These locks add to the total security of your home. As a result, you get a glazed extension that adds to your sense of security.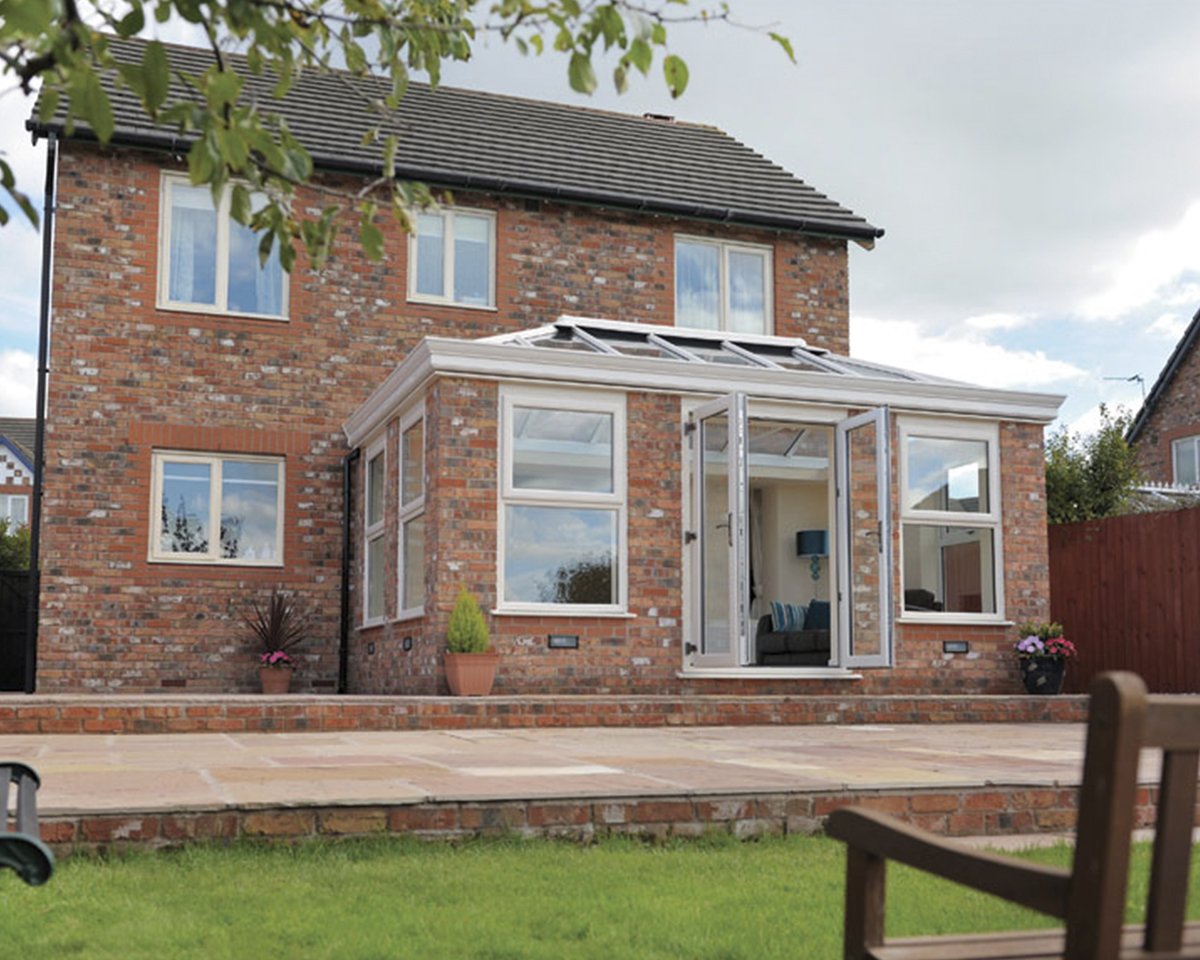 Orangery Prices in Chelmsford
We offer extremely competitive orangery prices for our Chelmsford customers. These prices are completely bespoke and based on your requirements and specifications. At Bluemanor, we work with you to give you an orangery that is ideal for your property, taste, and your needs. We will even help you get the best design for the space you have available.
If you want to get a quick estimate of your orangery quote, why not try our online design tool? The tool prompts you to enter whatever features you need and uses them to calculate your orangery cost. You can also contact us for your quote as well as more information. You can even book an appointment with us and we shall help you plan the perfect orangery for your Chelmsford home.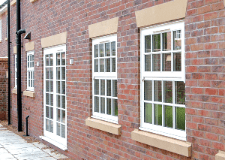 Find Out More
Windows
Attractive and modern windows that offer outstanding energy efficiency, Yale security and British engineering. Our Liniar windows are designed to complement any home in Chelmsford.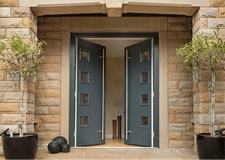 Find Out More
Doors
Be the envy of your street with one of our beautiful uPVC or Composite doors. With Yale high security locks and a variety of design options let us transform your Chelmsford property.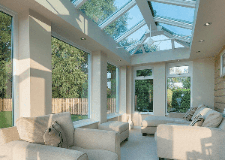 Find Out More
Conservatories
Extend your home with the addition of a stunning conservatory. Increase natural light and space by incorporate a bespoke conservatory into your living area. Bring more to your home.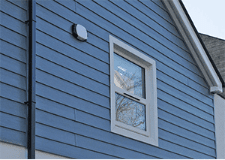 Find Out More
Roofline & Cladding
For a complete home improvement package, consider updating your fascias, soffits and guttering to keep your home protected or installing cladding to featured areas of your home.